The 63,000 SF Dr. Percy and Lileah Harris Public Health Building is situated in a once-flooded historic urban neighborhood. The building and site are resilient, sustainable, and inclusive. Community engagement was at the heart of the visioning and planning process for this building which is named after two local civil rights pioneers who dedicated their lives to health, education, and social equity.
The previous building, which also housed both departments, was approximately 14,800 square feet, lacked natural light, privacy, sound control, privacy for public clients, adequate classroom and storage space, and was in dire need of basic maintenance such as roof repairs that caused leaking into office and childcare areas. Because the building was used by both the departments of public health and child and youth development, programming for the new facility included a diverse mix of classroom and childcare spaces, offices, meeting rooms, clinics, and lab.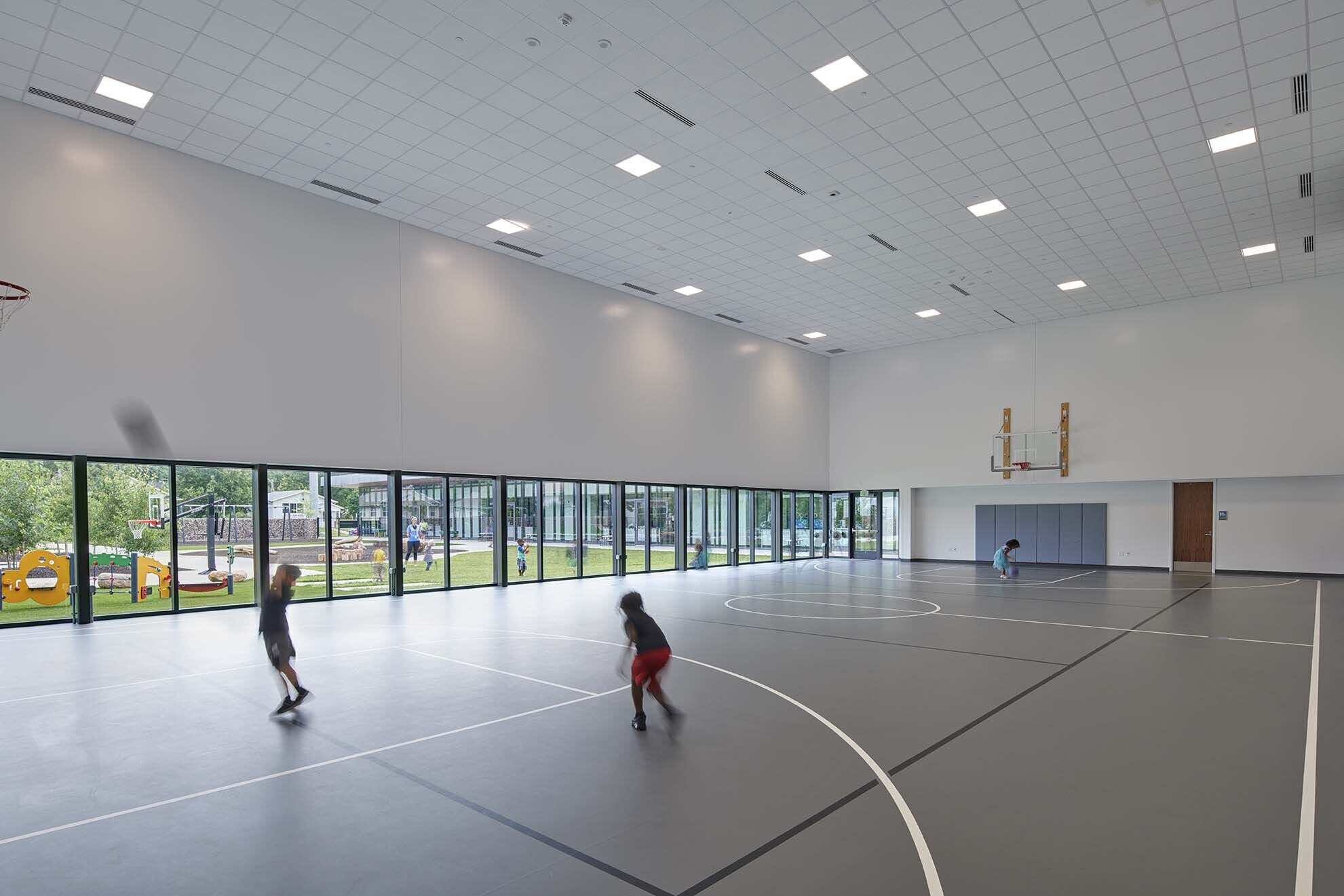 he plan is organized as an 'L' with the 1-story youth development wing reflecting the scale, massing, and repetition of surrounding single-family houses. The classrooms are daylit by full-height glass walls with wood ceilings that visually connect to the exterior and neighborhood. The transparency extends through the classrooms to maximize supervision through the hallway to the playground courtyard.
The playground is highly accessible and encourages discovery via nature-inspired play structures and an aspen tree grove. The space is visually and physically protected by gabion walls and large gates. A white paneled wall sits above the in-door gymnasium and serves as a projection screen for outdoor movies. The gym has both physical access and extensive views to the playground and both play areas are open to the community after hours and on weekends.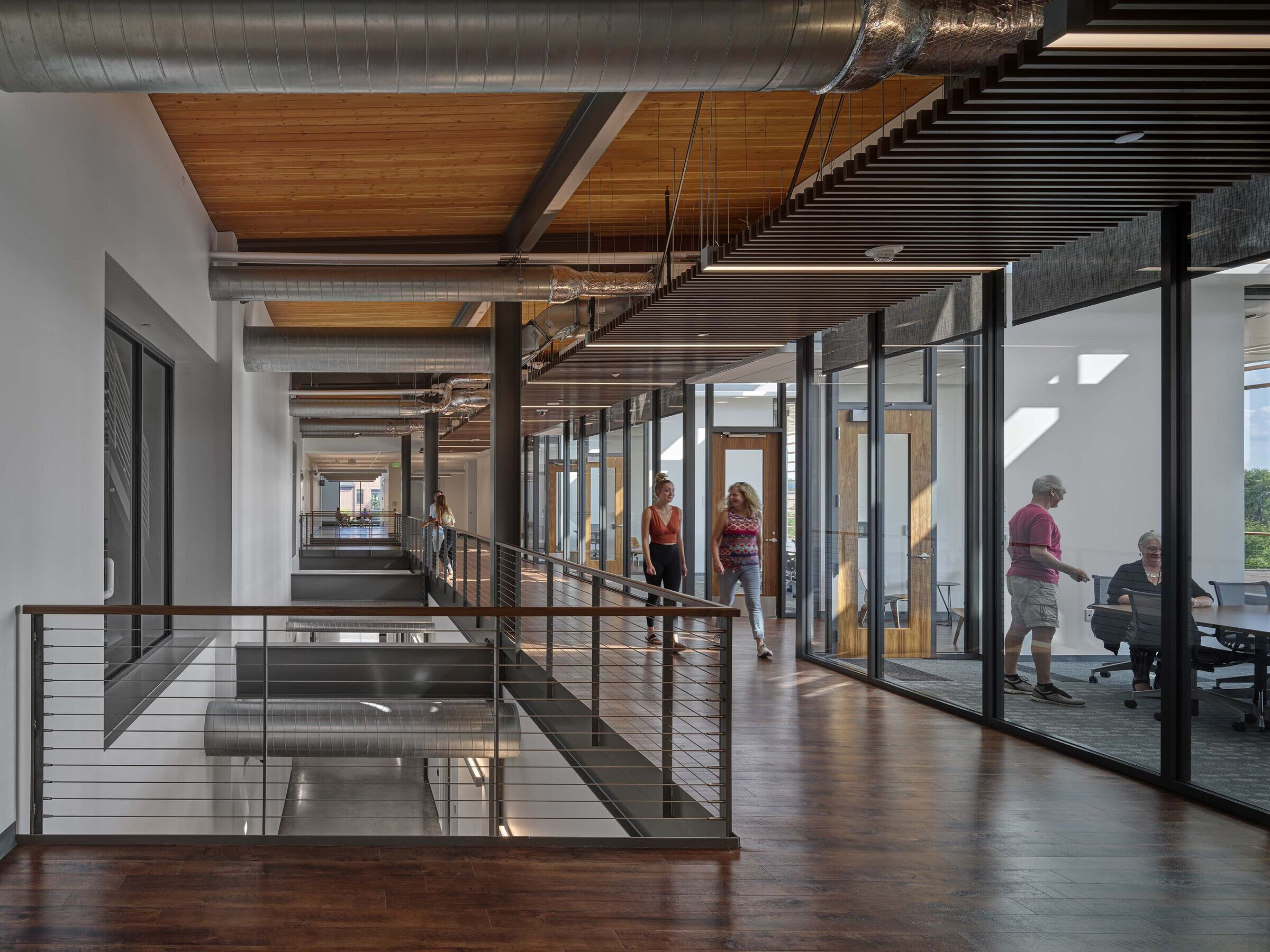 The building is extremely energy efficient with a focus on health and wellness. Several didactic tools allude to this through the design, including large windows into mechanical spaces and a green roof and deck that overlooks the playground and neighborhood.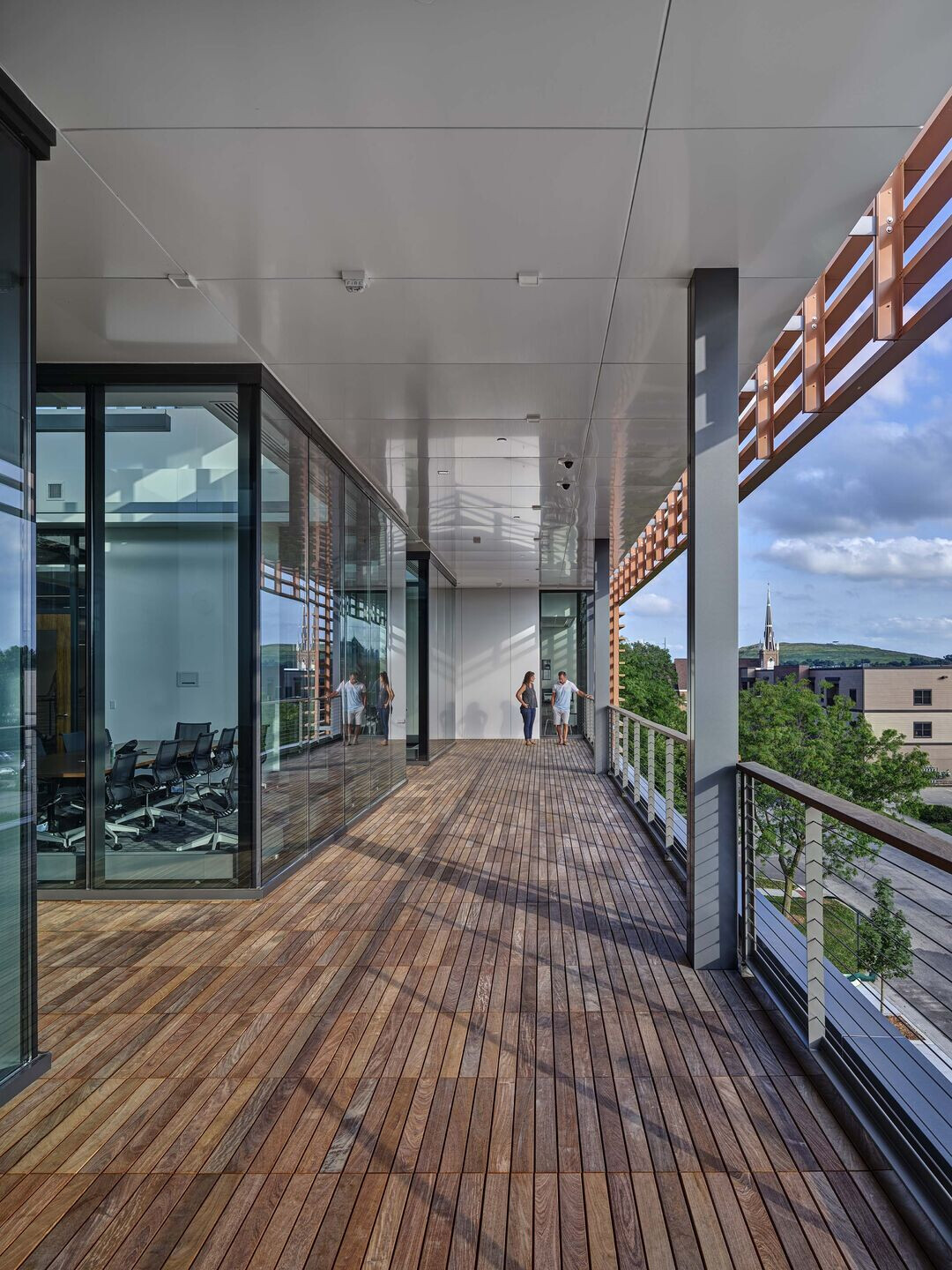 The façade of the 3-story public health wing is clad in a sunshade that wraps the volume and includes a porch overlooking the city. This 'front porch' creates relief in the long elevation, connects to an interior two-story circulation space, and serves as an extension of meeting spaces. The adjacent double-height circulation areas are daylit and feature exposed steel and wood structure to create a welcoming environment.