This project aimed to integrate four floors in a single office, dedicated to Deloitte's digital department in Porto. The intervention was based on the customization of each floor according to different themes and environments, reflected in the color and materials selection.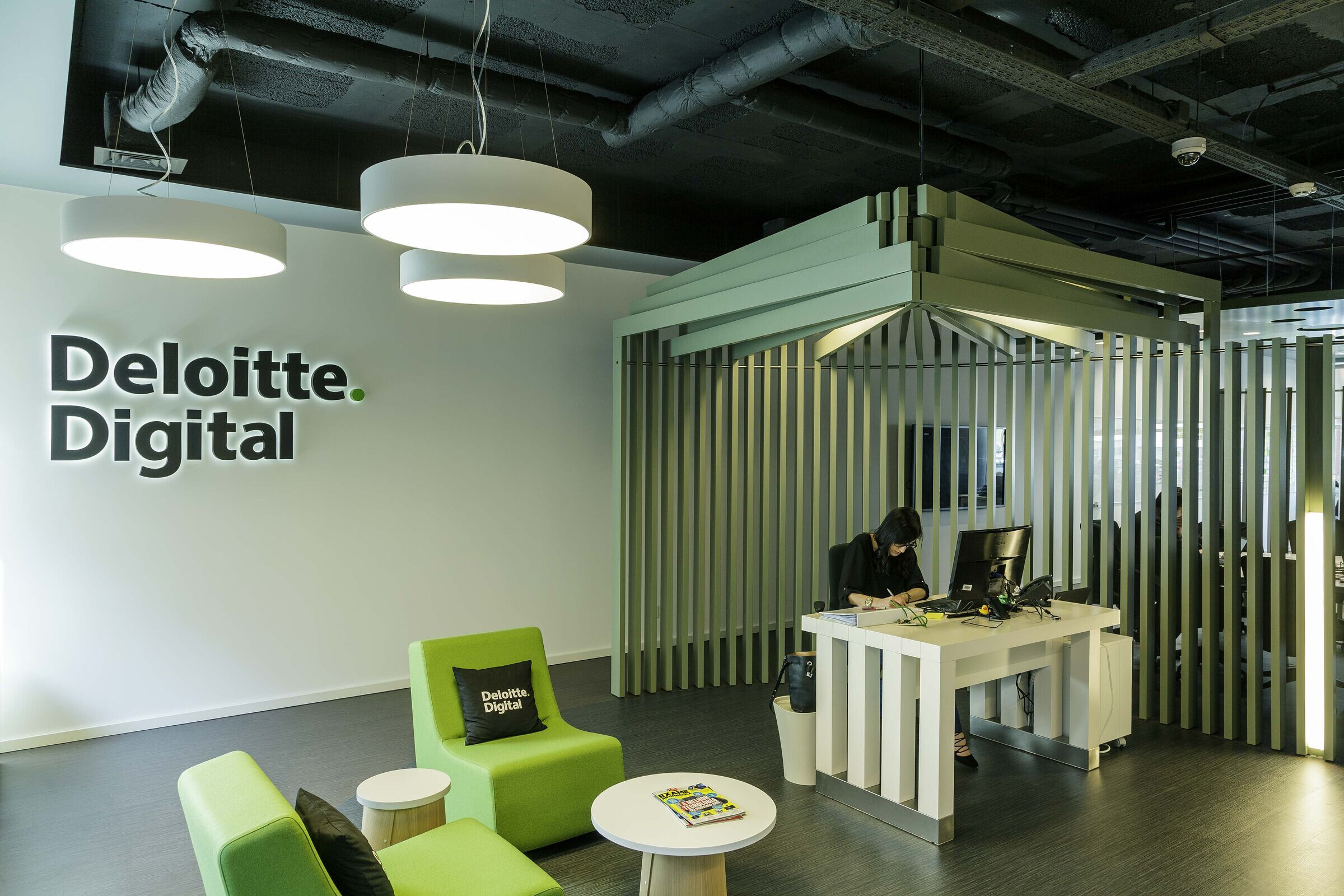 Located on the second basement, "Alice Garden" is characterized by a dynamic and colorful floor with a strong connection to the exterior. This story consists of social spaces, such as a games room, dining room, auditorium, and outdoor garden.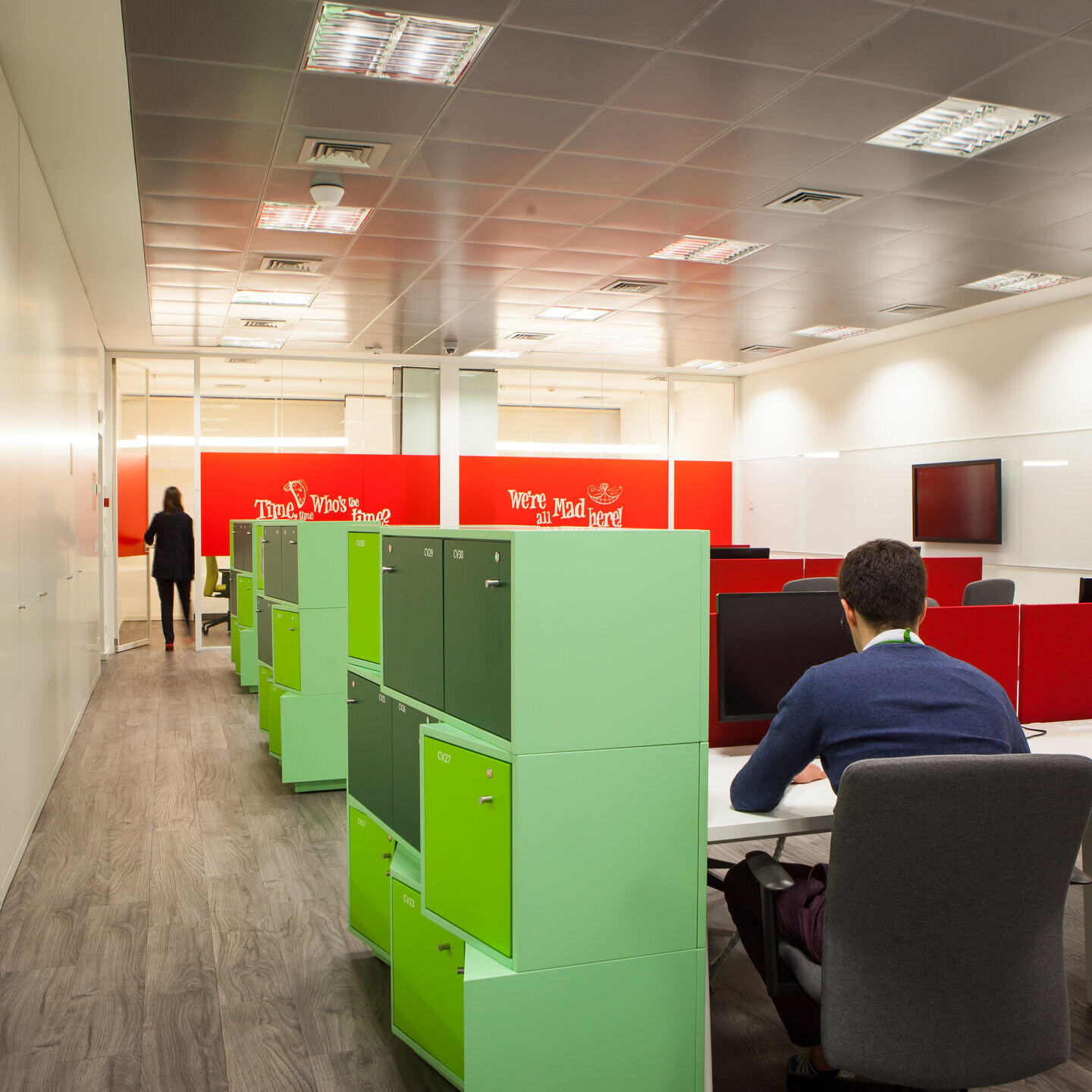 The first basement is called "Acer Red" and is dedicated essentially to meetings. This floor's highlight is a tree, which represents not only a meeting point but also a source of inspiration through contact with nature.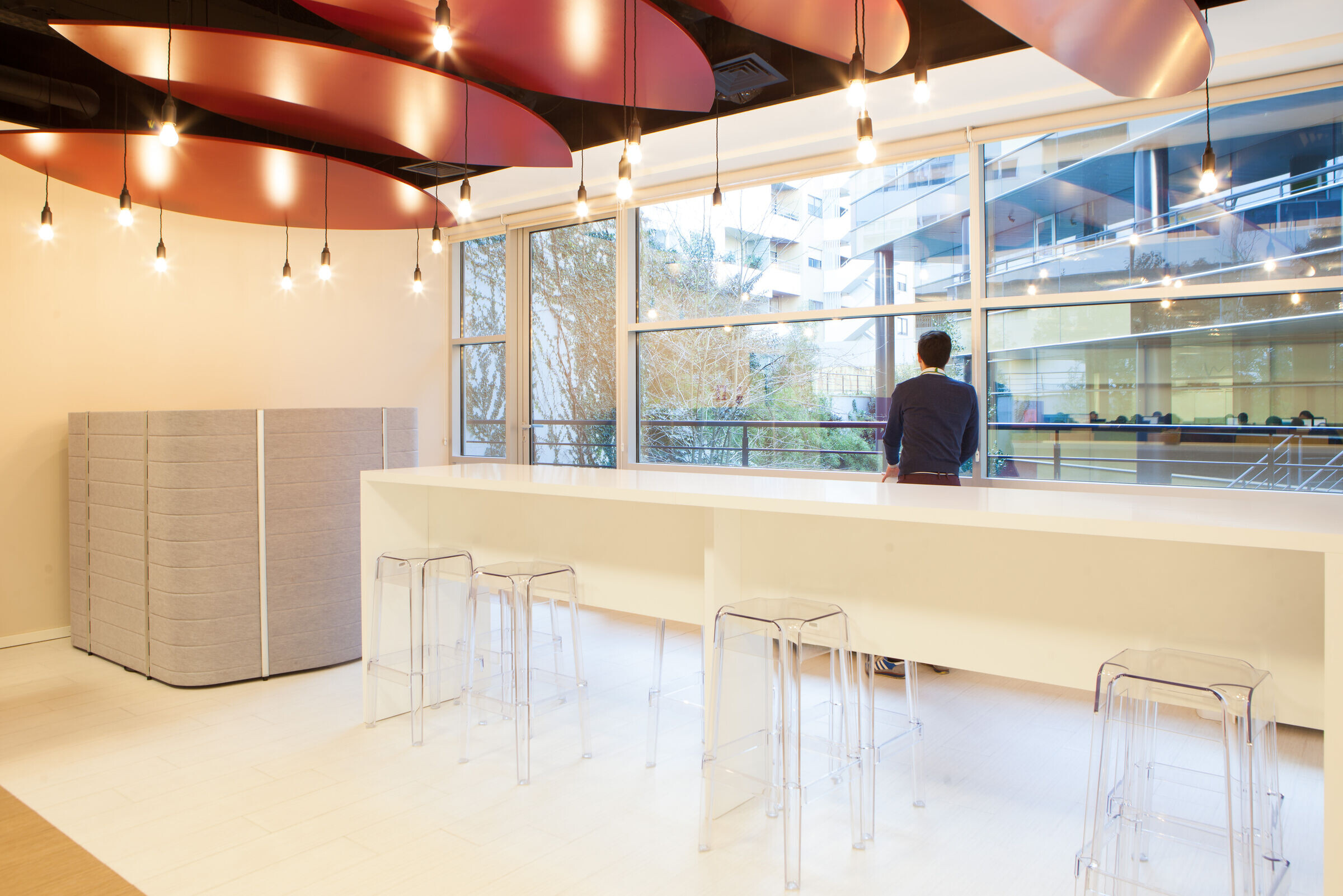 "Olive Tree", the ground floor – which functions as a reception space – combines several shades of green, the main color of Deloitte Digital, reinforcing the brand's identity. In this floor, space fluidity is enhanced by using separating structures of organic design and neutral colors.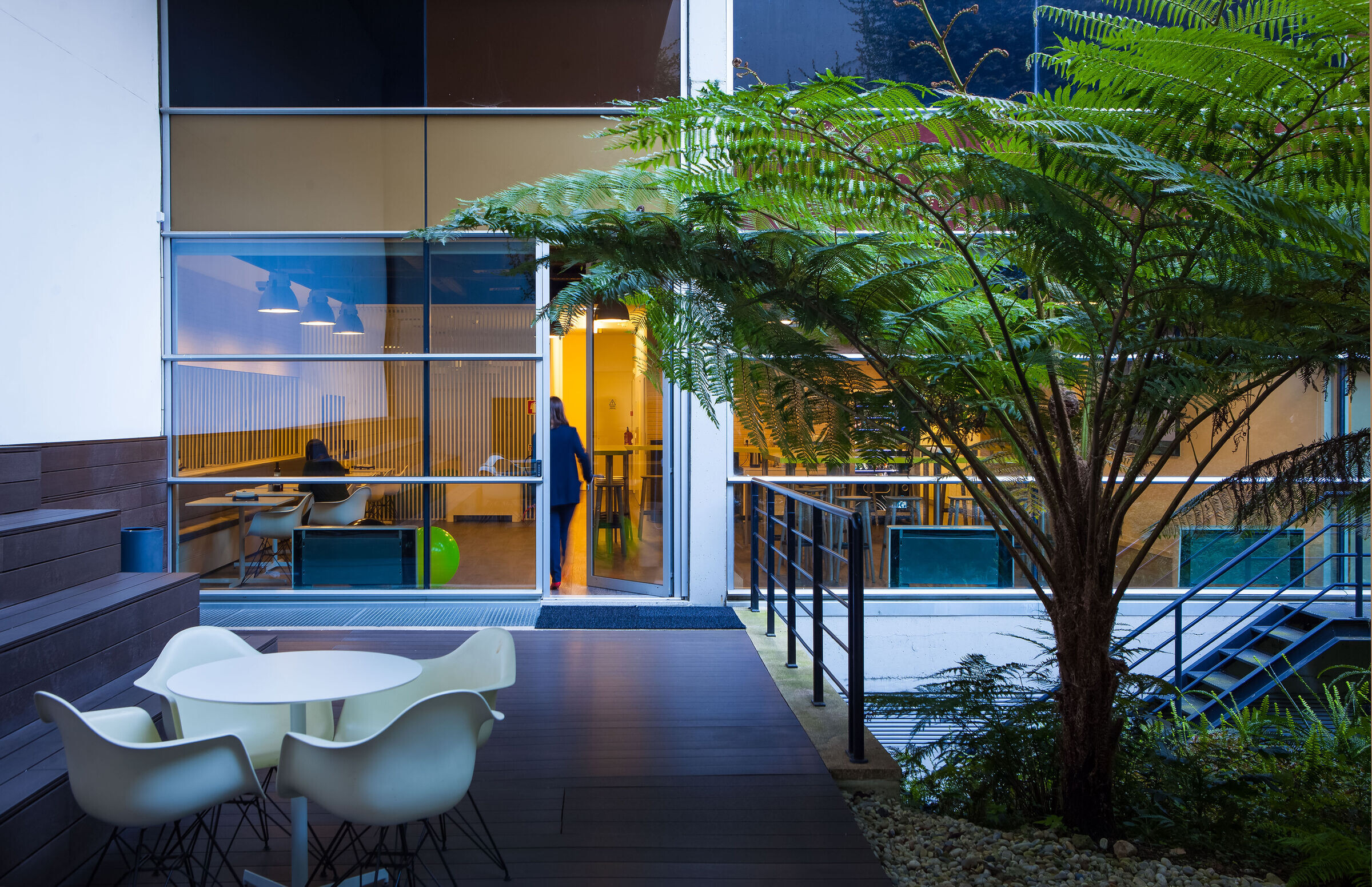 Lastly, "Eden", the first floor, is an idyllic space that – using lighter materials – provides users with an environment conducive to reflection, concentration, and creativity.