This new home is situated on a site that slopes steeply towards North Arm Reserve and Fig Tree Cove in Castle Cove, NSW.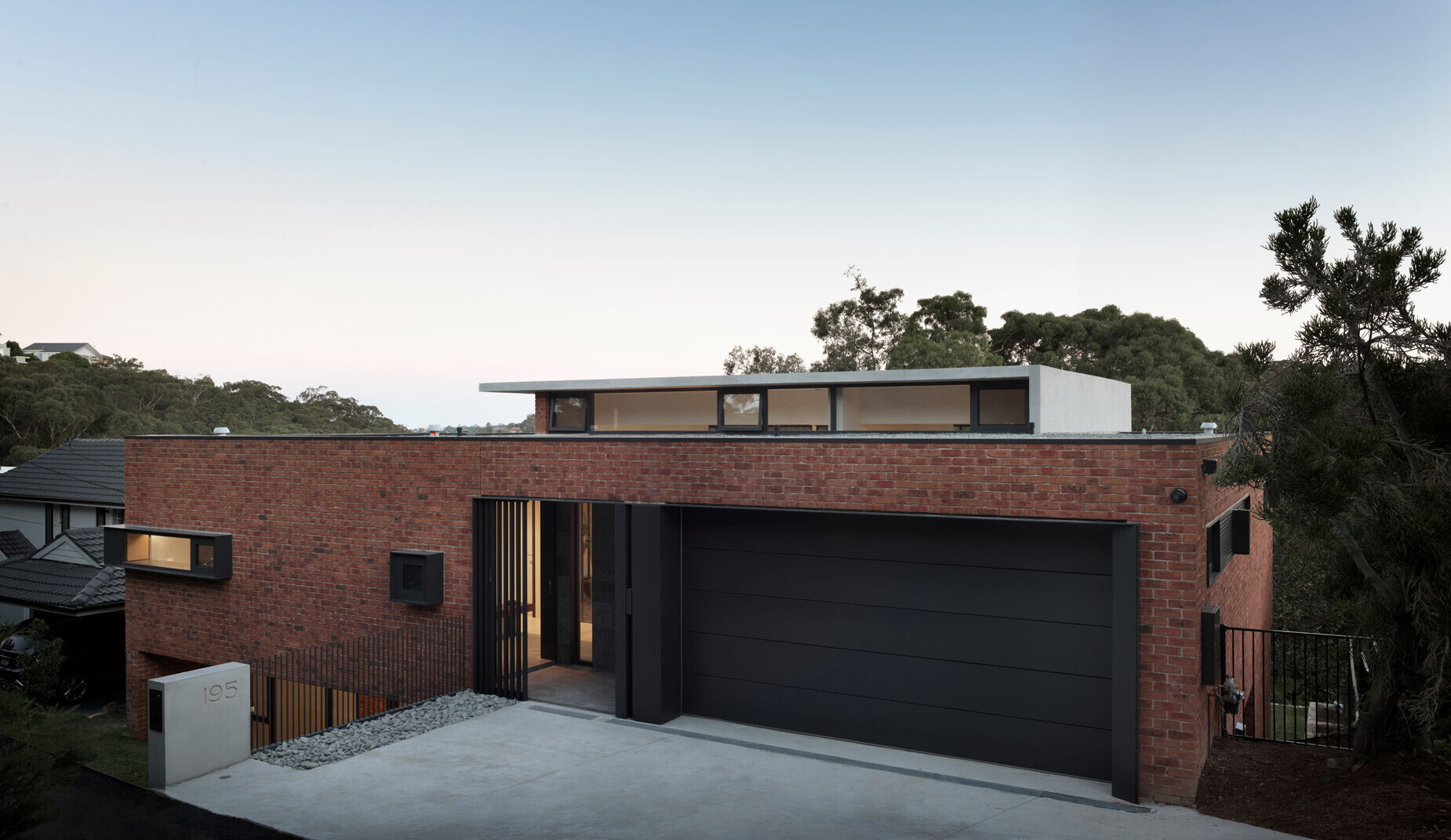 The dwelling has a predominantly leafy outlook with glancing water views.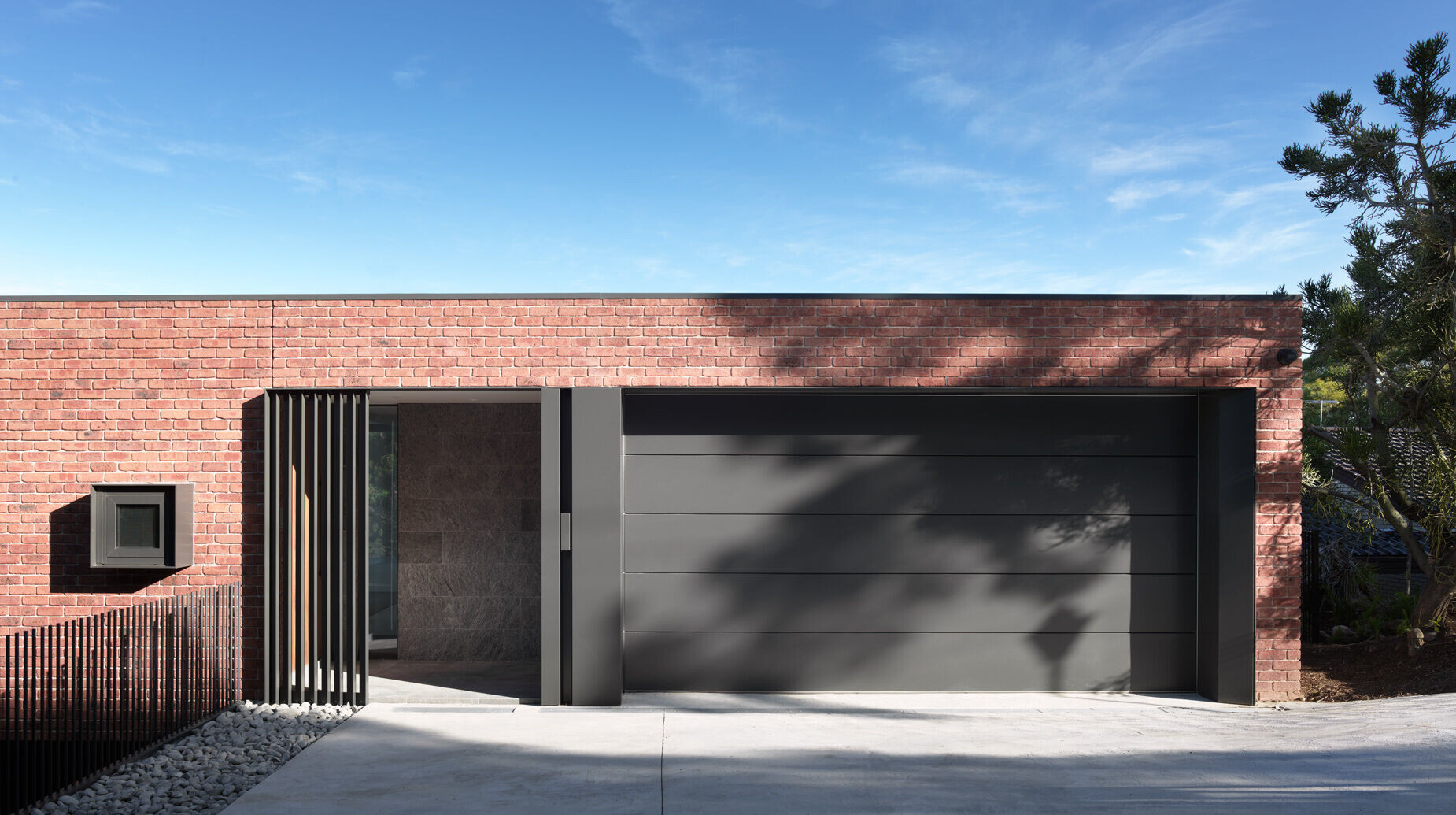 Due to the nature of the site it is BAL-FZ (Bushfire Attack Level - Flame Zone) the highest severity of a building's potential exposure to bushfire. This made for some intricate and difficult detailing to achieve the vast expanses of glazing whilst concealing the bushfire shutters and mechanisms required to meet the rigorous controls.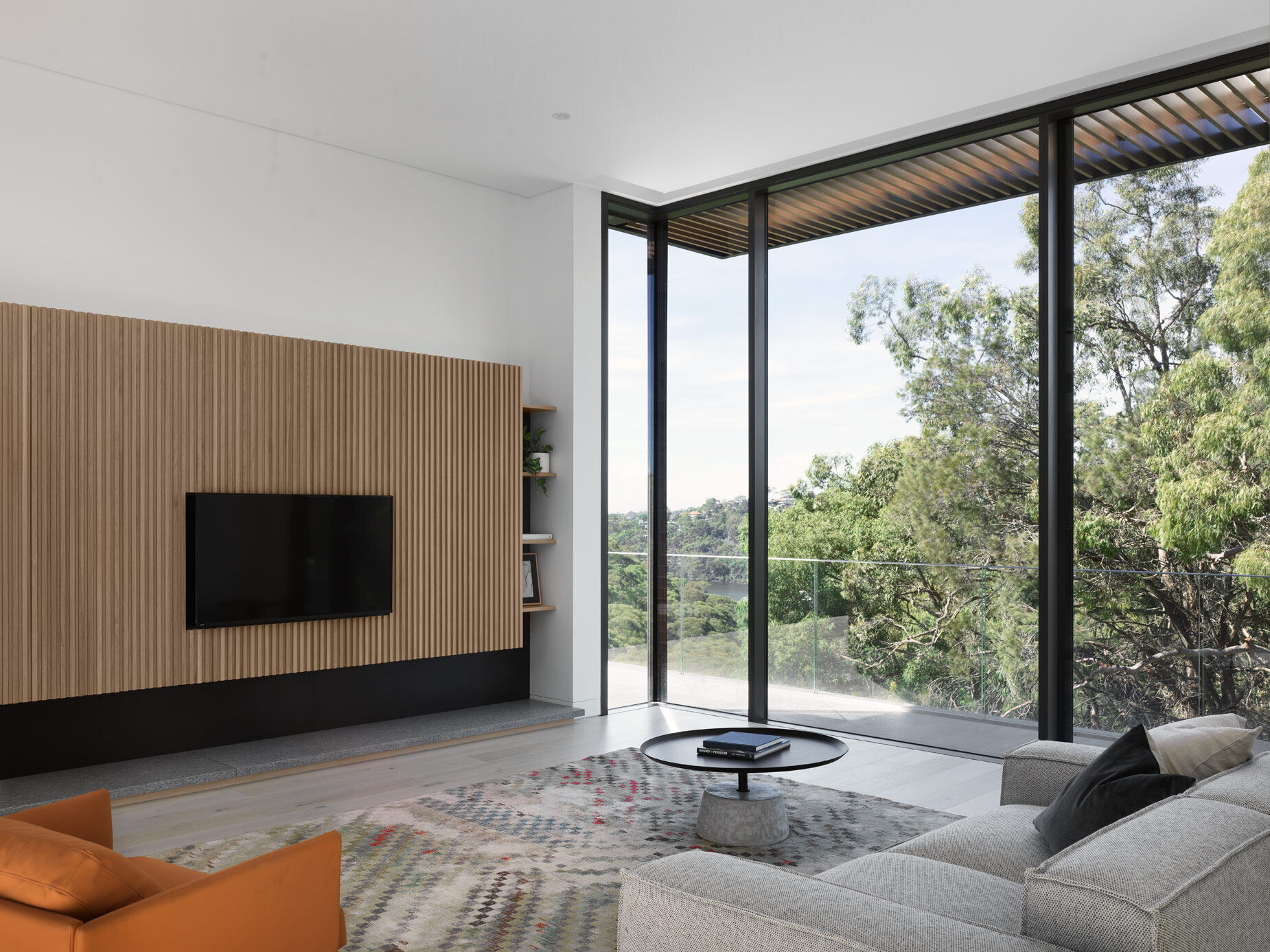 What has been created is a modernist home with a distinct character and aesthetic.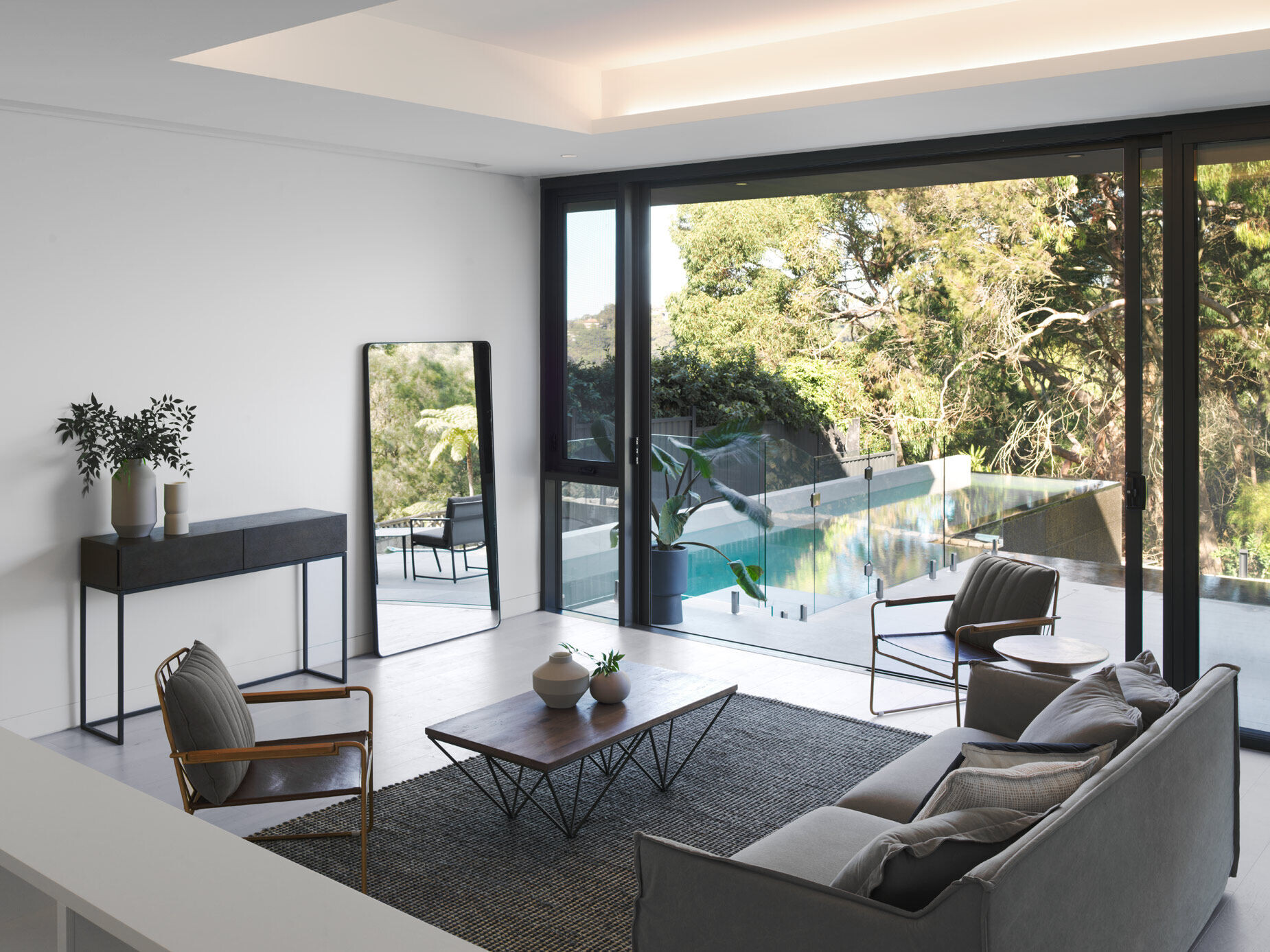 Key Features
- off form concrete features, combined with dry pressed brickwork
- custom metalwork
- internal glazed courtyard
- floor to ceiling master bedroom joinery
- 17m wet edge pool
- custom stone bath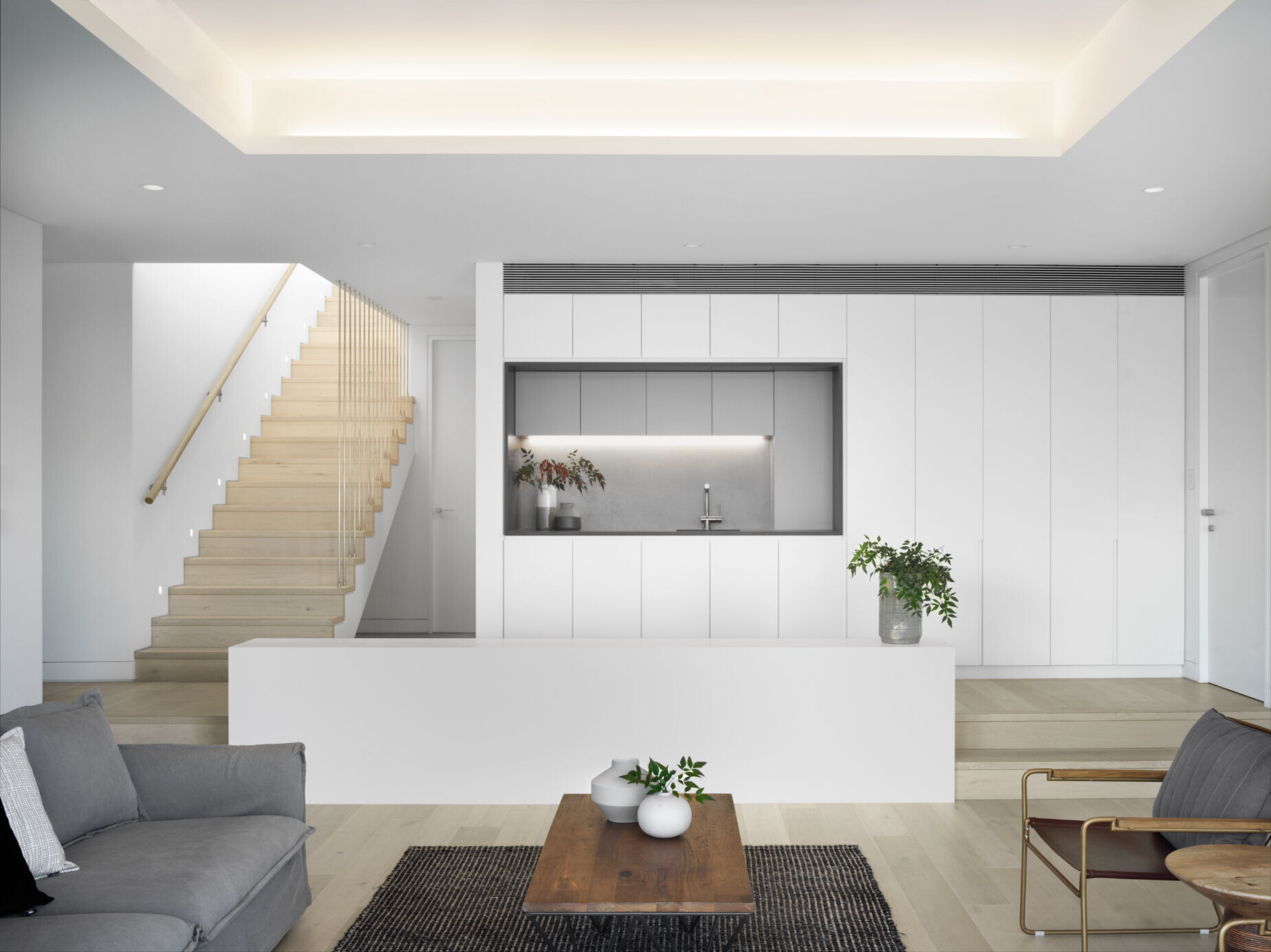 Design
Dieppe Design took about developing the concept to achieve compliance, approval, material selection and interior design.
Knowing our client's keen eye for detail, we worked closely together, communicating throughout the design process to achieve the appearance of simple junctions and clean lines.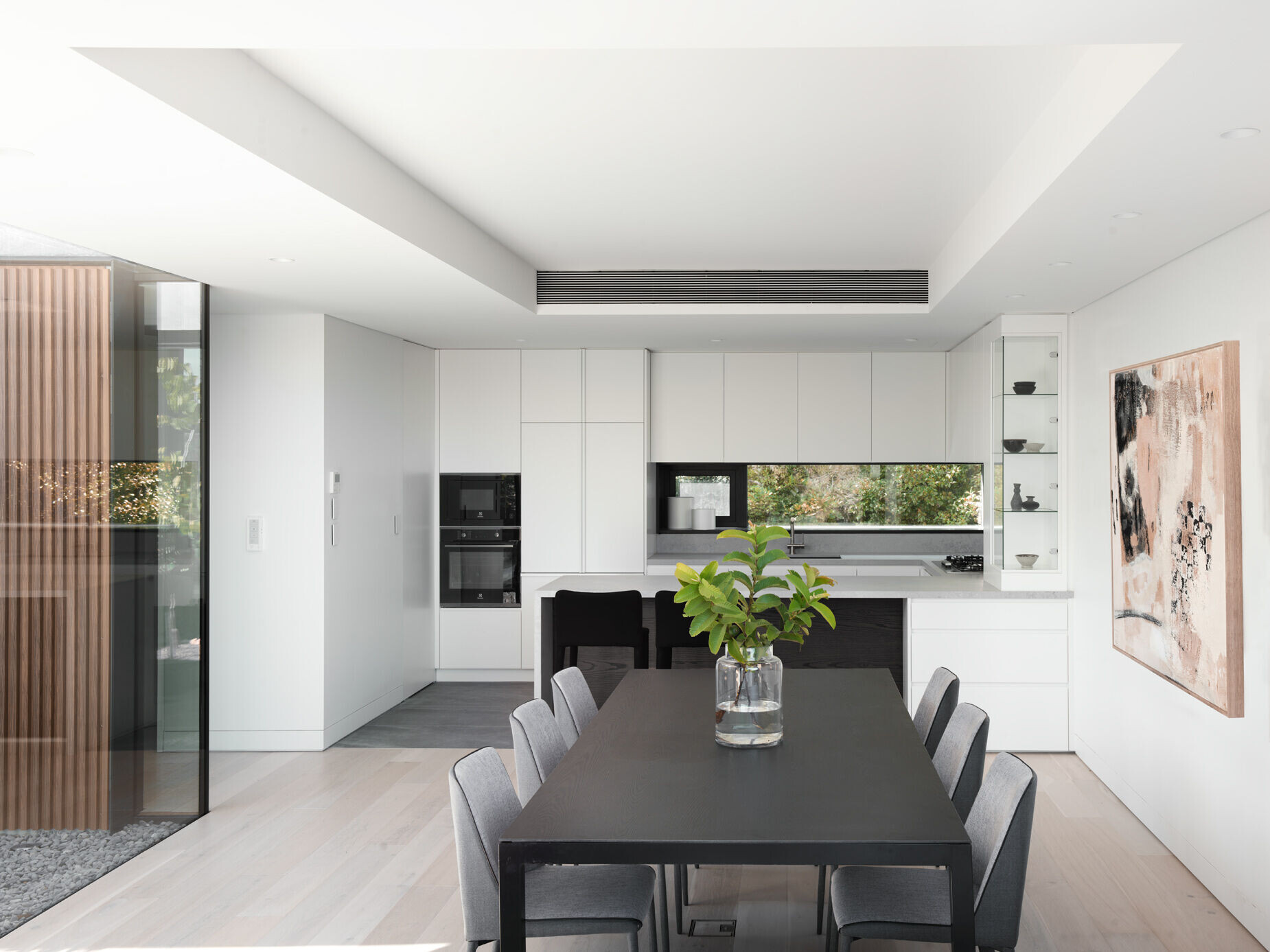 Essential to the open feel of the first floor is the central glazed courtyard. The courtyard connects the living spaces, filling them with light and creating a peaceful ambience. 3.5m high ceilings in the living and master bedroom open out to the bushland capturing beautiful tree lined views and connecting the interiors with nature. The lower ground floor flows out to the 17m lap pool complete with foot pool and wet edge.
To fulfil the aesthetic design brief overall, the use of clerestory north facing windows, high ceilings and a central courtyard combine to create a bright light filled home.
Specification
Great care was taken to conceal the bushfire shutters across the project. We combined locally sourced window frames with glazing imported from interpane in Germany, custom fabricated aluminium window shrouds and screens imported from Taiwan.
In the ensuite we used flame zone steel framed windows from Nilfire in order to avoid compromising a seamless glazed corner wrapping around a custom sunken stone bath.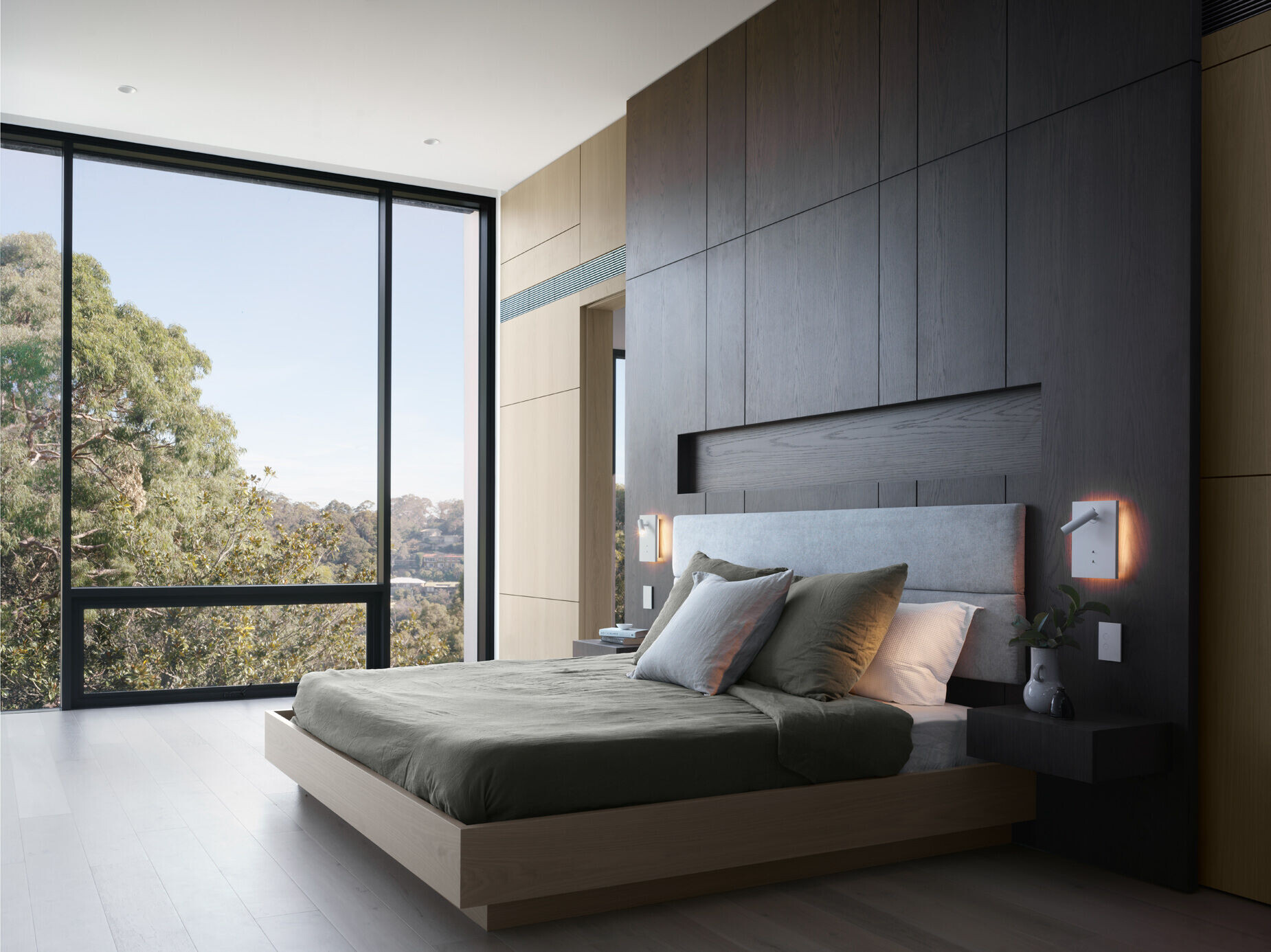 Other points included ensuring that suitable asset protection zones were included whilst having minimal impact on the protected bushland. At the end of the garden a sandstone retaining wall was included varying from 1.2m – 1.8m high above a rocky outcrop are used to create a firebreak and a level garden between the bushland and dwelling. This area can thus be maintained as the asset protection zone APZ. All mechanical systems are equipped with fire dampers and mesh screens. Brick cavities are fitted with stainless steel weep hole protection. All downpipes and services are run internally in the walls to avoid creating weak points in the fire protection.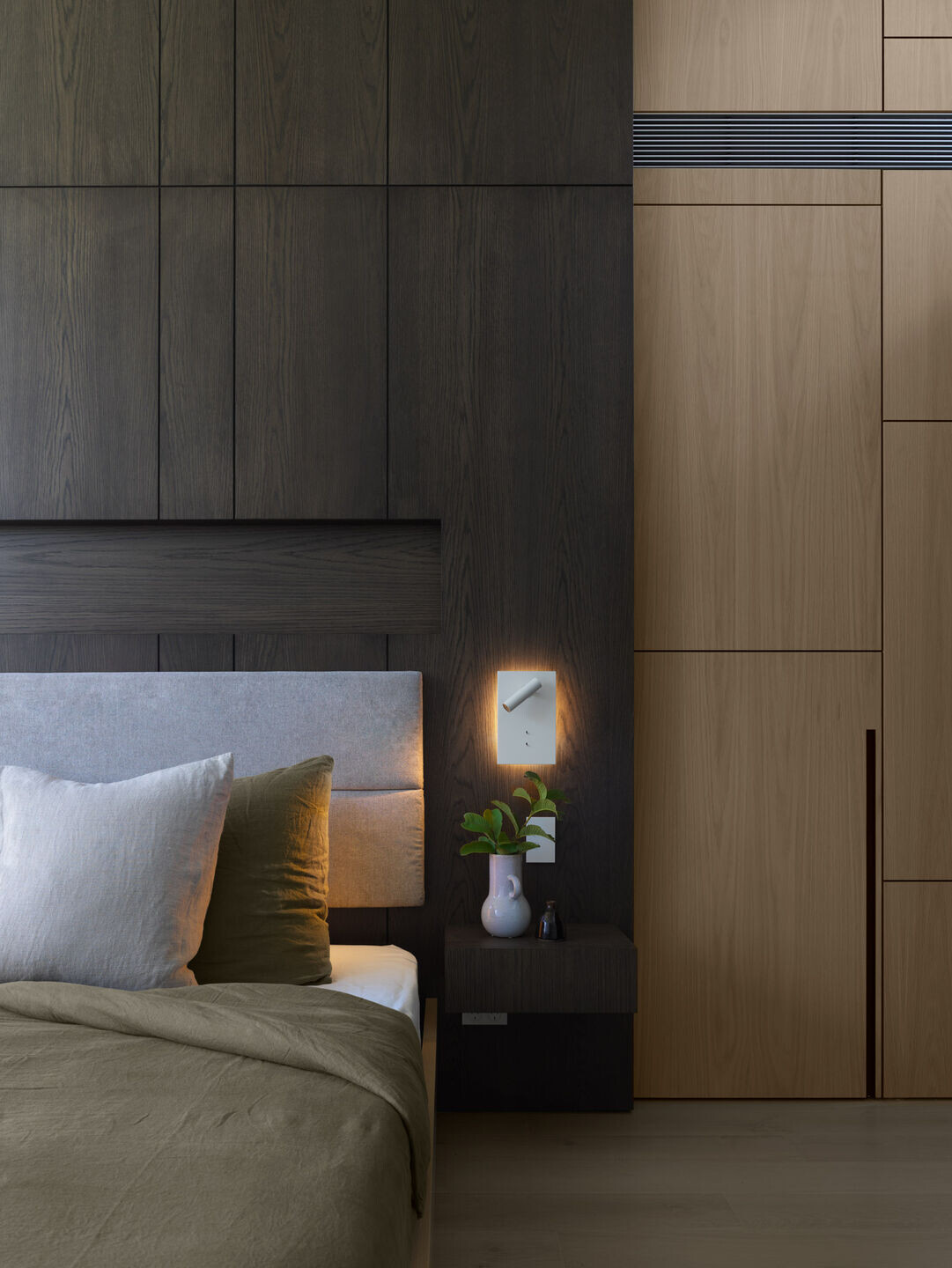 Execution
The overall design development was much more complicated and drawn out than a conventional project. The client had strict expectations on what they wanted to achieve aesthetically, and the bushfire protection measures worked against these. Standardised bushfire roller shutters are not particularly attractive to look at. Finding ways to conceal these neatly within soffits, window shrouds and alike was very challenging to achieve whilst maintaining their functional use. The biggest challenge was bringing together components from different manufacturers and trades.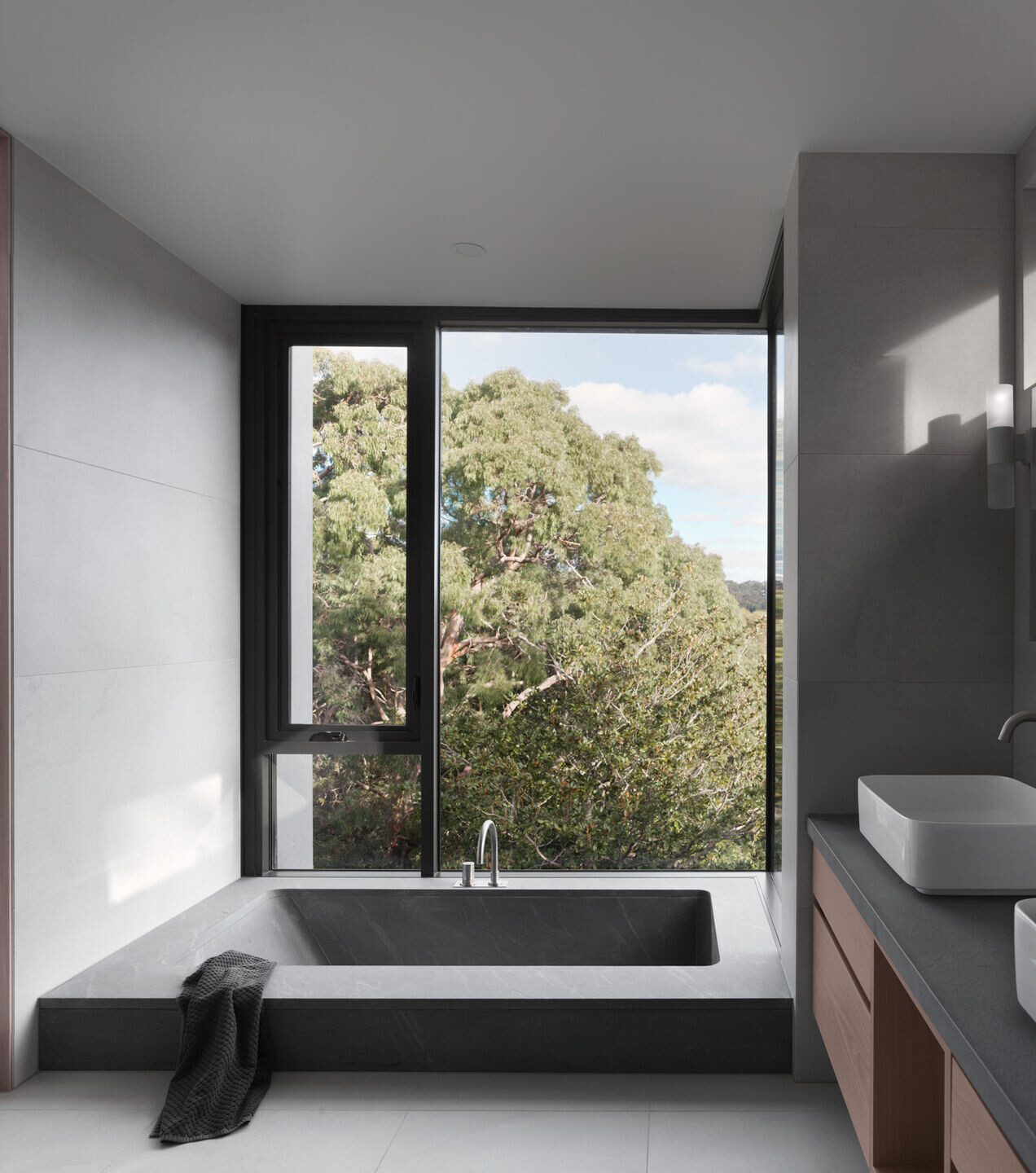 Working in conjunction with our bushfire consultant Roger Fenwick were critical to the successful outcome of the project. AS 3959 – Construction of buildings in bushfire prone areas and Planning for bushfire protection are essential resources when developing the design and documentation.