For the Generation Z, young people has built a new consumption era with their highly personalized enthusiasm. Karv One Design parses them as "the Generation Undefined ". We take "Jinling Star Map CULTURE HUB" as the theme, to combine with the new commercial scene of "day coffee night wine", and the mysterious planet as a visual memory point in space,which has presented a 24-hour neighborhood map of the younger generation. Combining the urban culture with the vitality of the Sunac community, we have planned an exploration line to create a new type of urban commercial unit, making it an active experience.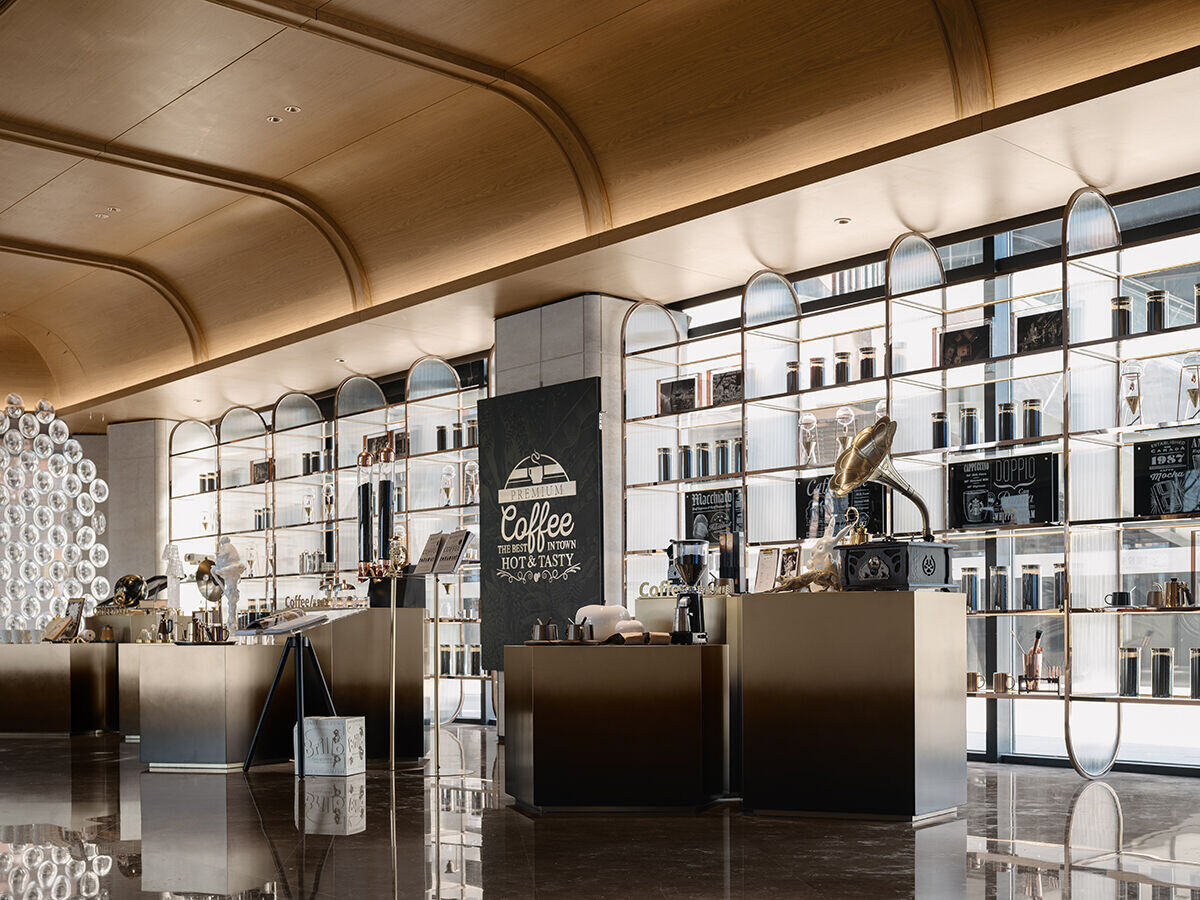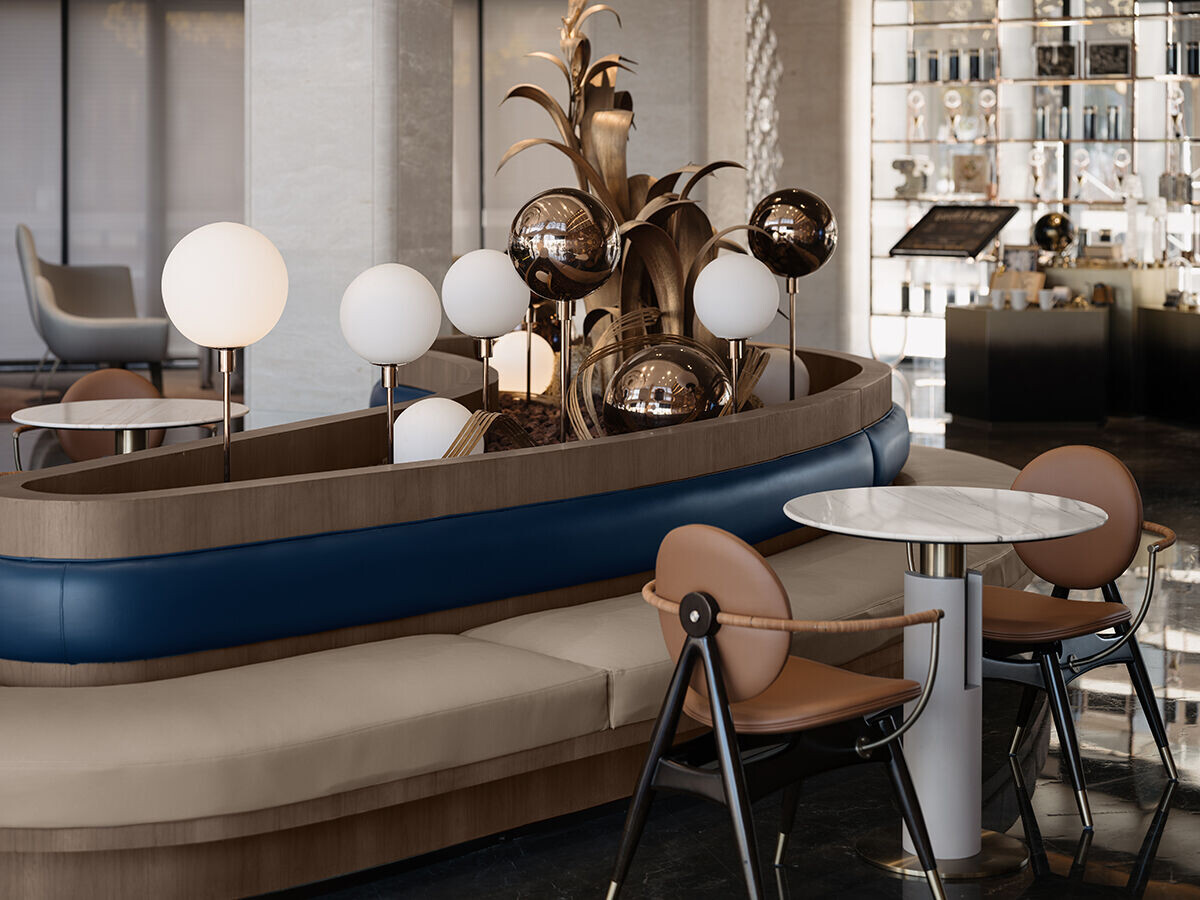 There is a display cabinet next to the bar for coffeeholics to shop the coffee products . All equipment and coffee beans are neatly displayed on the reeded glass cabinet with curved metal frames. Small light bulbs and bronze steel ornamental spheres are placed in varying height between the benches yet enhances the privacy between the seats.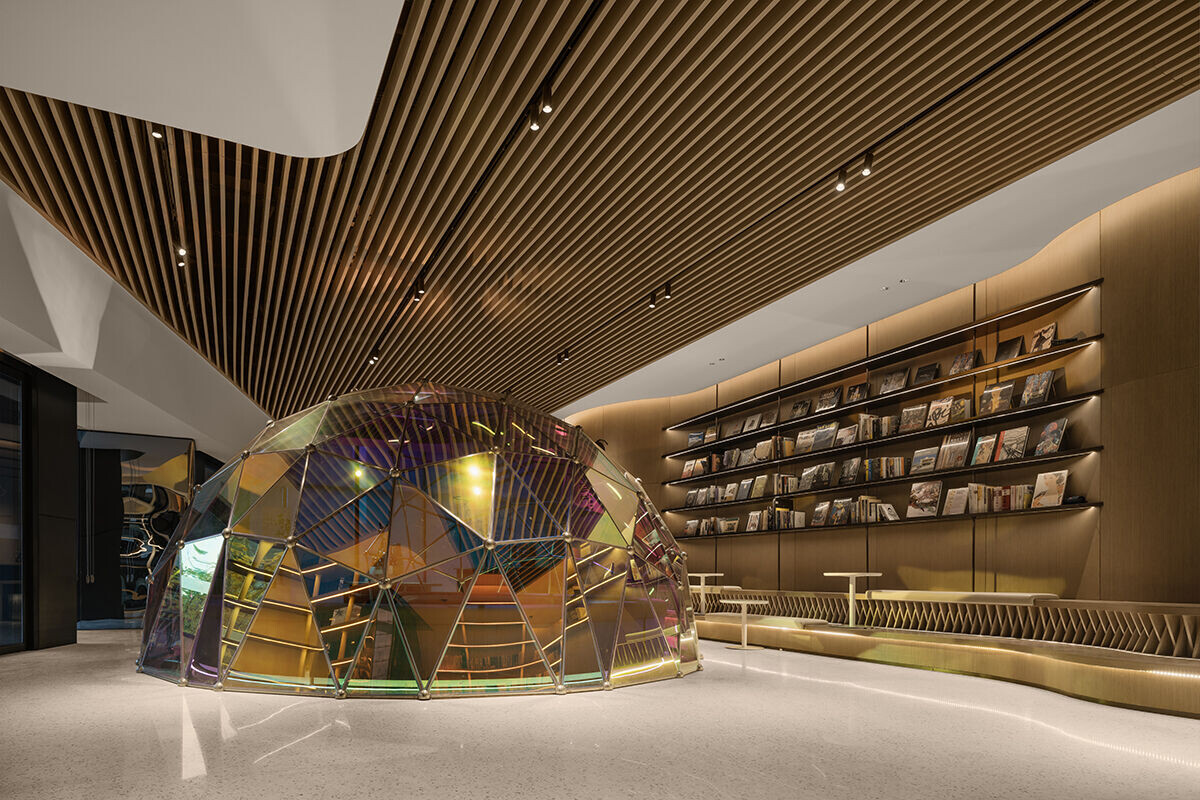 "We always notably present the wild ideas in our design, integrating art into a bookshop and the design concept is expected to bring new impact to the customers." - Kyle Chan | Design Director
In the center of the bookstore, there is a hemispherical reading space formed by countless triangles made by colored translucent acrylic sheets, reflecting a rainbow-like ambience.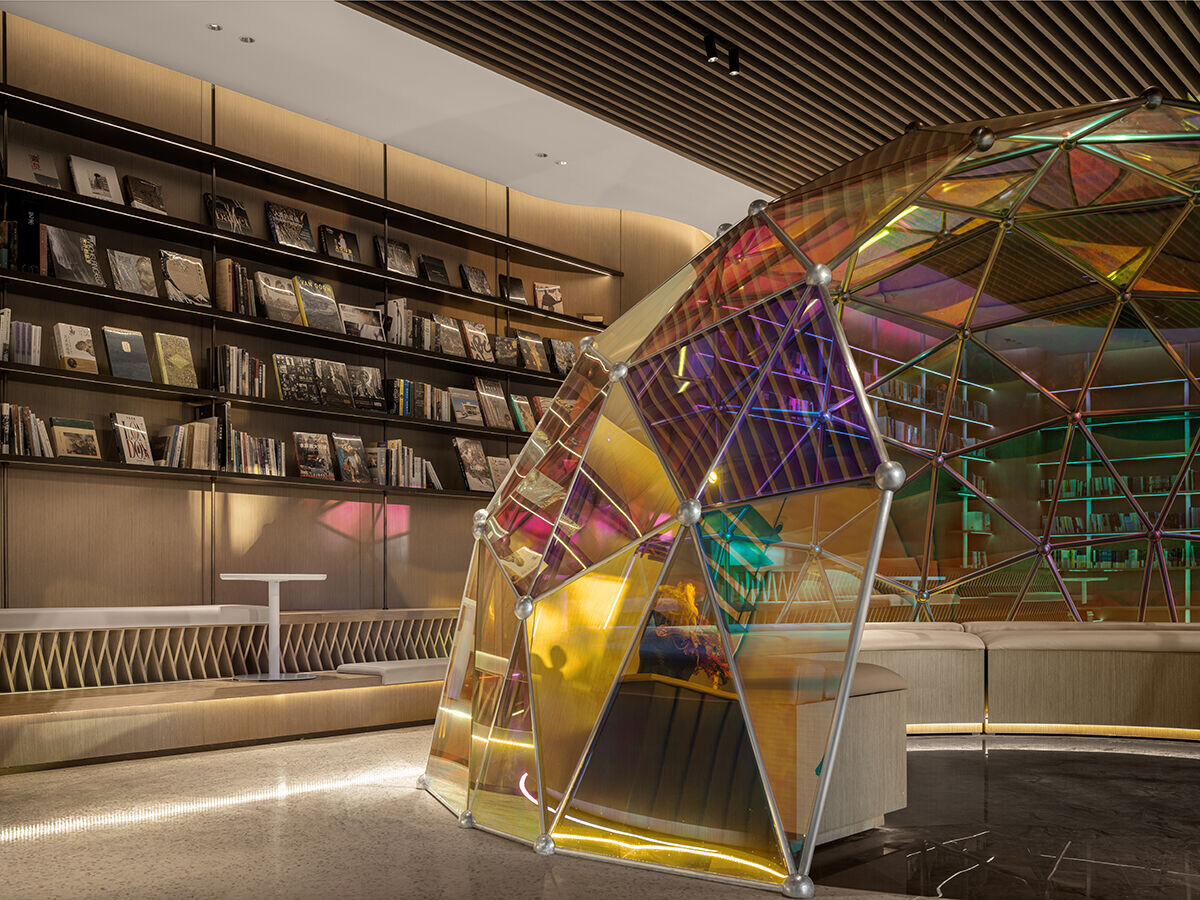 Books are placed by category on bookshelves surrounding the wall. People can enjoy reading on the up and down benches, as well as interacting with each other.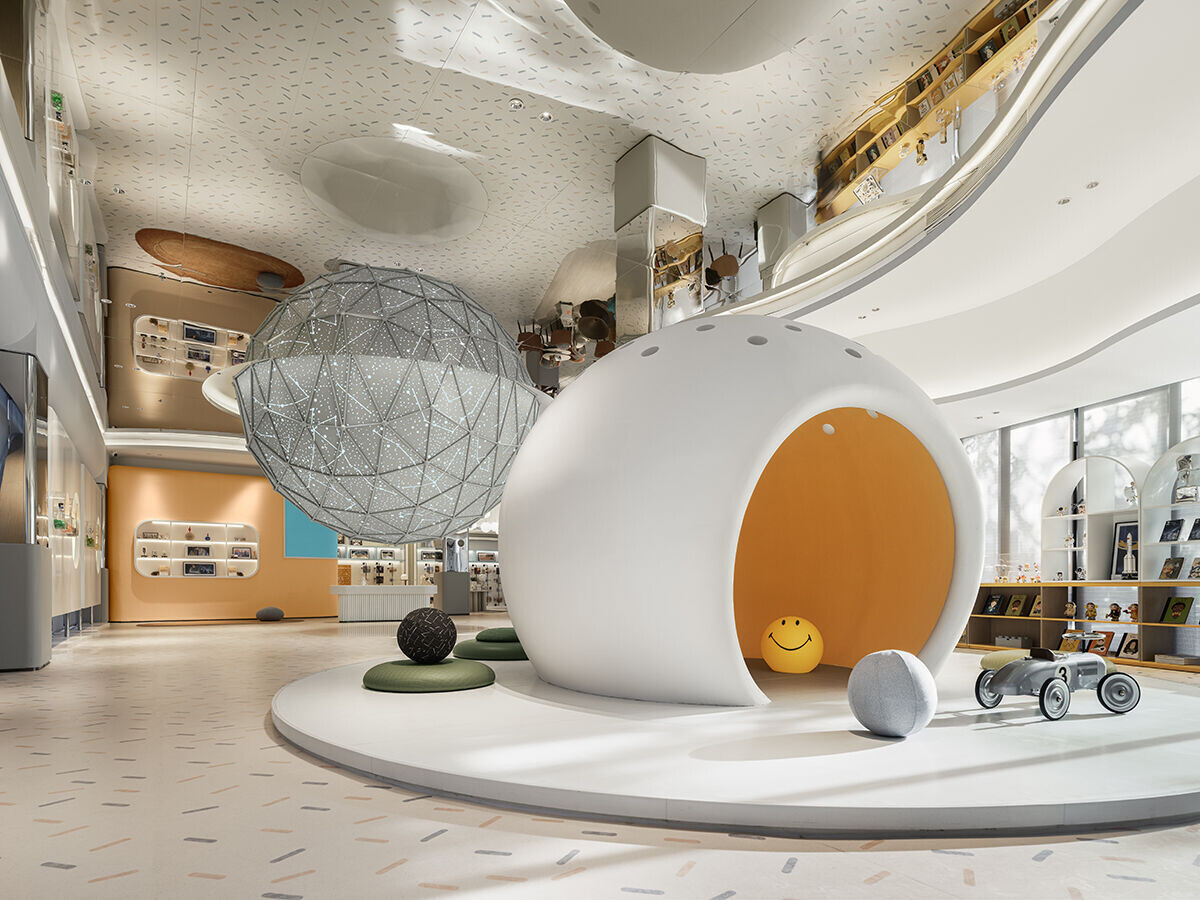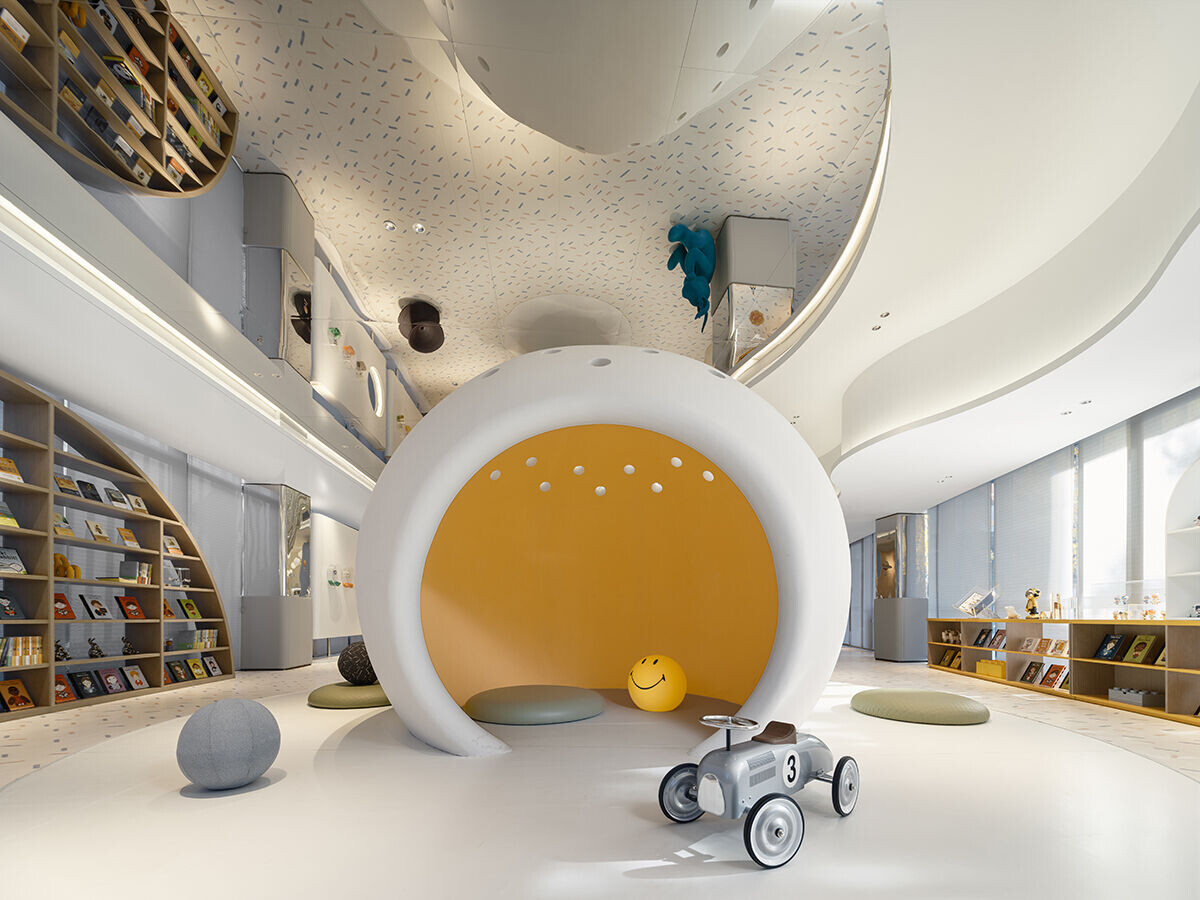 The design theme of the kids playground was "space museum" where curiosity, art and interaction are encouraged. Inspired by the elements of outer space, such as planets, meteorites, outer space creatures and so on, hanging a huge meteorite on the streamlined ceiling to create a sense of futuristic , yet it brings a visual illusion of interlaced spaces under the mirror reflection of the ceiling.