A new community center for dance serving as a hub for dance studios and performance spaces in Netanya, Israel by Yoav Messer Architects.
The dance community center is a new addition to an existing city center educational campus serving as a center for dance education and performance including multipurpose dance halls, studios and offices.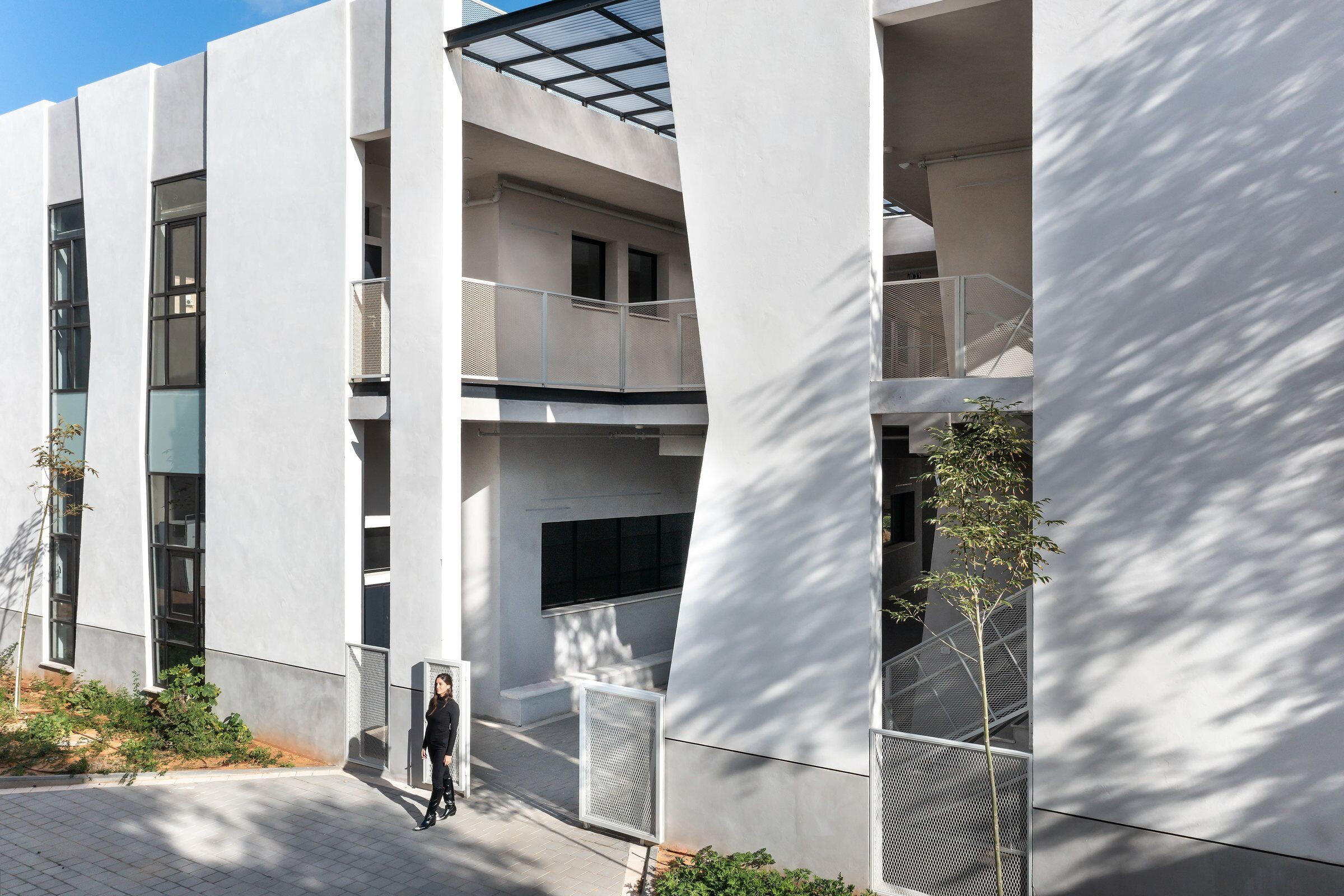 Designed around an open vista, with the main dance studios and performance spaces flanking a public walkway connecting between two surrounding streets, the Dance Community Center welcomes passers by to engage with and access the dance activities inside.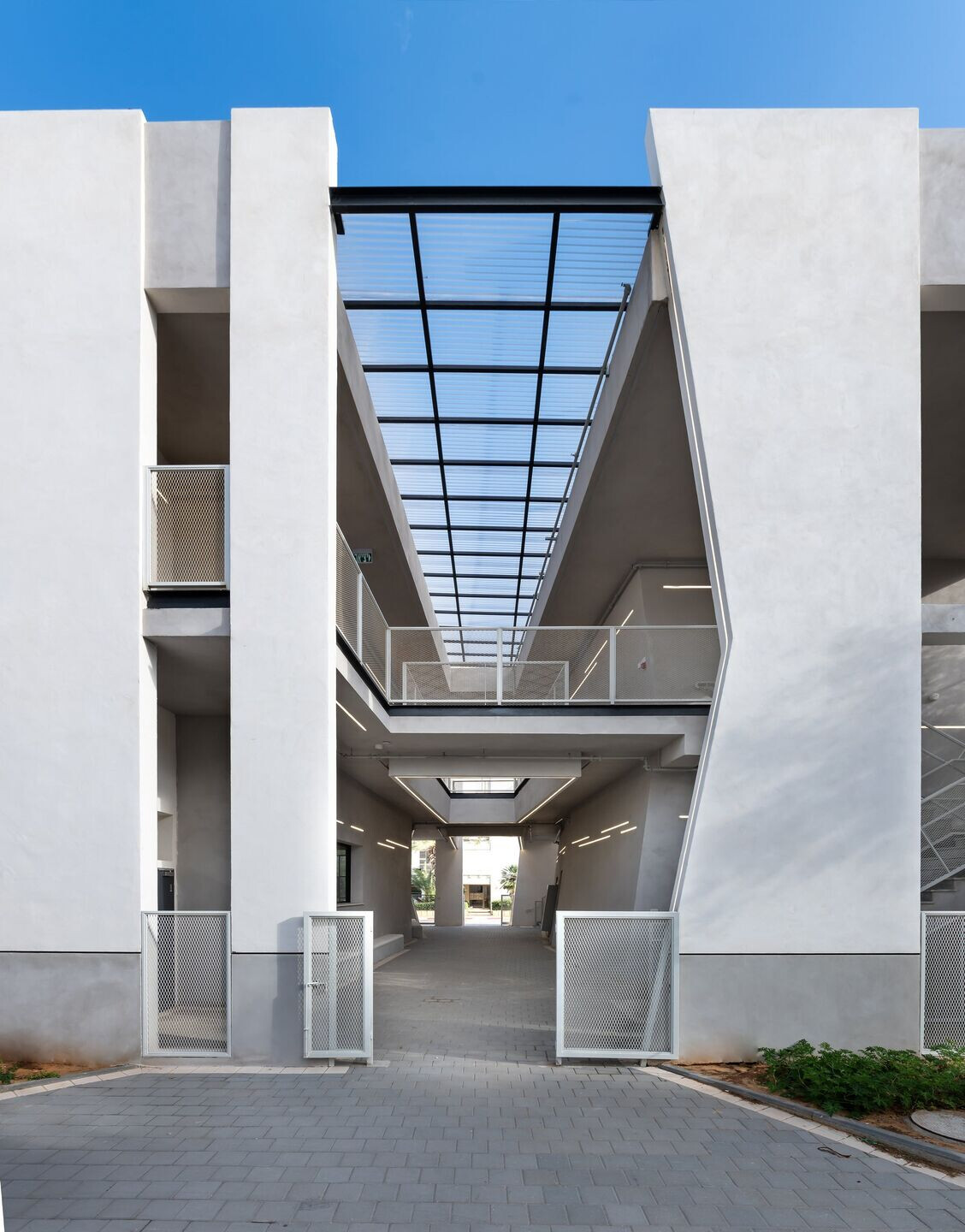 Open galleries offer dance studio spaces on the upper floors extending active design and street activity through-out the Dance Community Center. The Dance Community Center's façade was also designed to be experienced as a work in perpetual motion, celebrating dance.
Team:
Planning team: Arch. Inbar Gross, Interior Design. Shira Nathan, Arch. Hagar Agami
Client: Netanya municipality | public buildings
Construction and building inspector: Mikey Krizman