The project for this house was to plan the intervention and expansion of a house from the 40s, in a garden neighborhood in the city of São Paulo. This planning aimed to serve 3 generations of a family, a couple, their respective mothers and a child.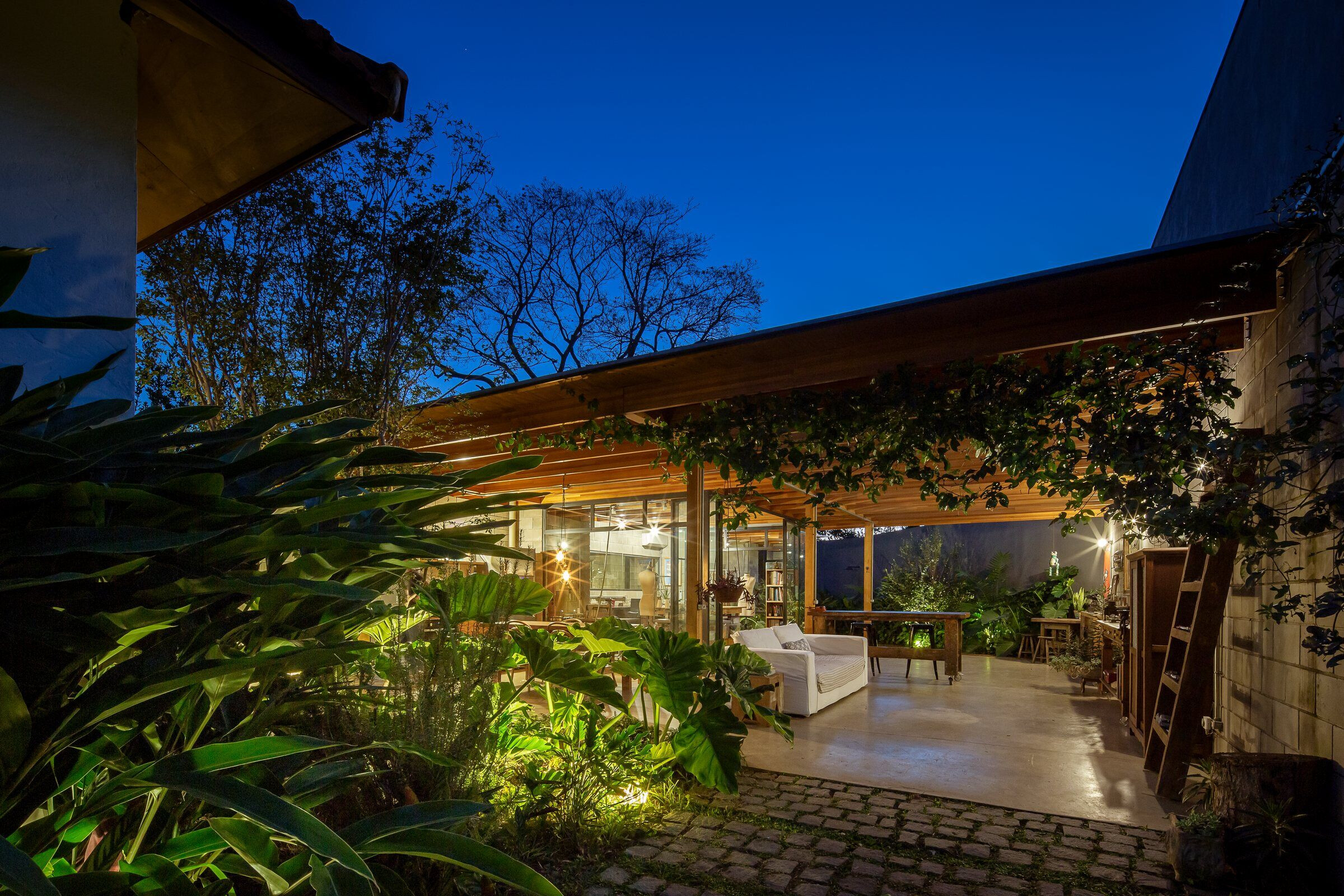 The project was carried out in 2014, right after the purchase of the property, but the work was scheduled to be carried out in 2 phases. First, the adaptation of the existing house carried out in 2015, preserving the original characteristics of the property, and in 2019 the expansion, with a contemporary language in structural masonry and wood, which sought to occupy part of the large backyard, without losing contact with the garden.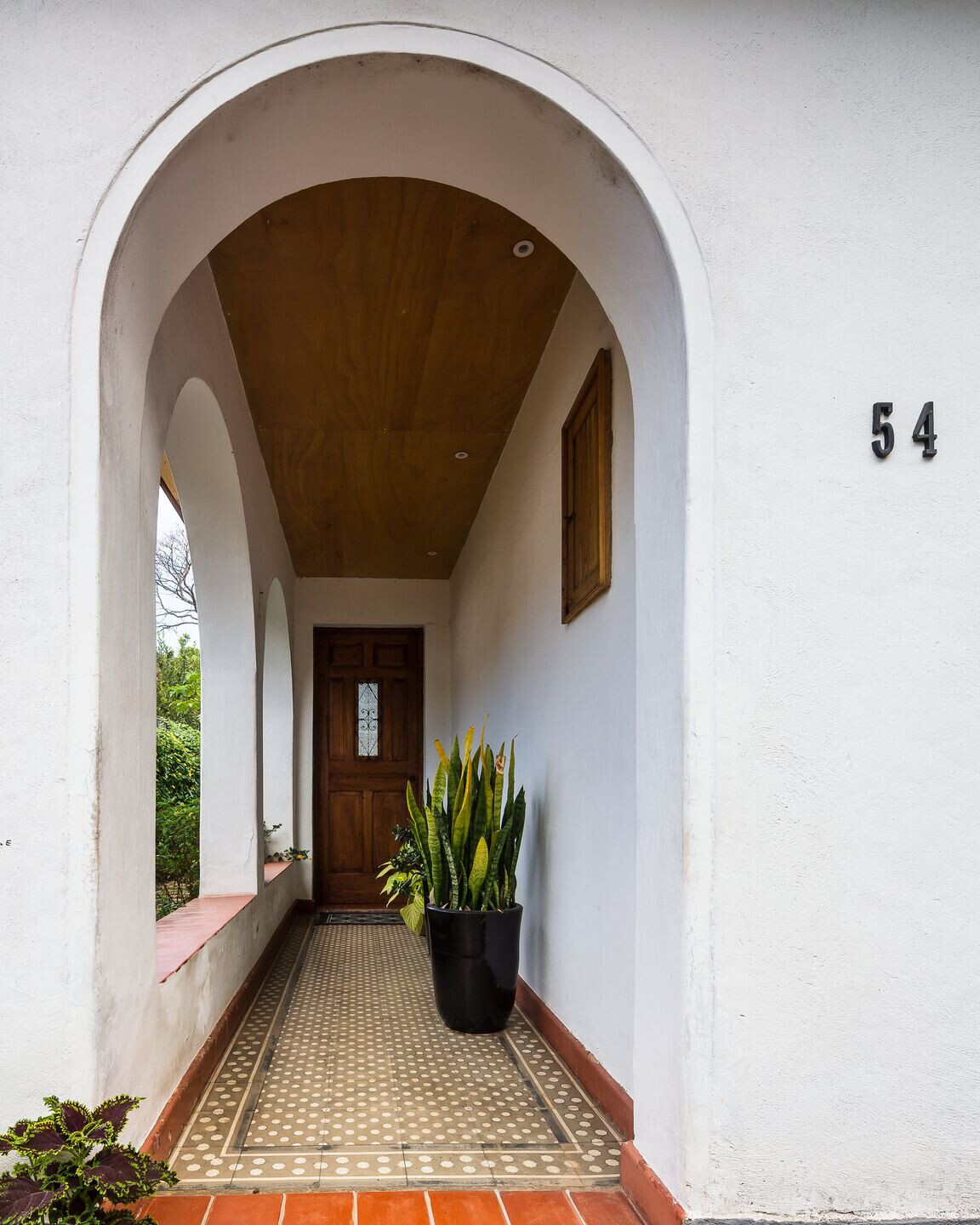 The main house houses 3 bedrooms, living, dining and kitchen. The expansion included a garage for cars, a painting and sewing workshop, laundry, bathroom, outdoor kitchen, dining table and a suite.
Over the years, the needs and interests of family members have changed. The expansion gained new uses, but the architecture maintained its spatiality and flexibility of spaces, allowing new appropriations.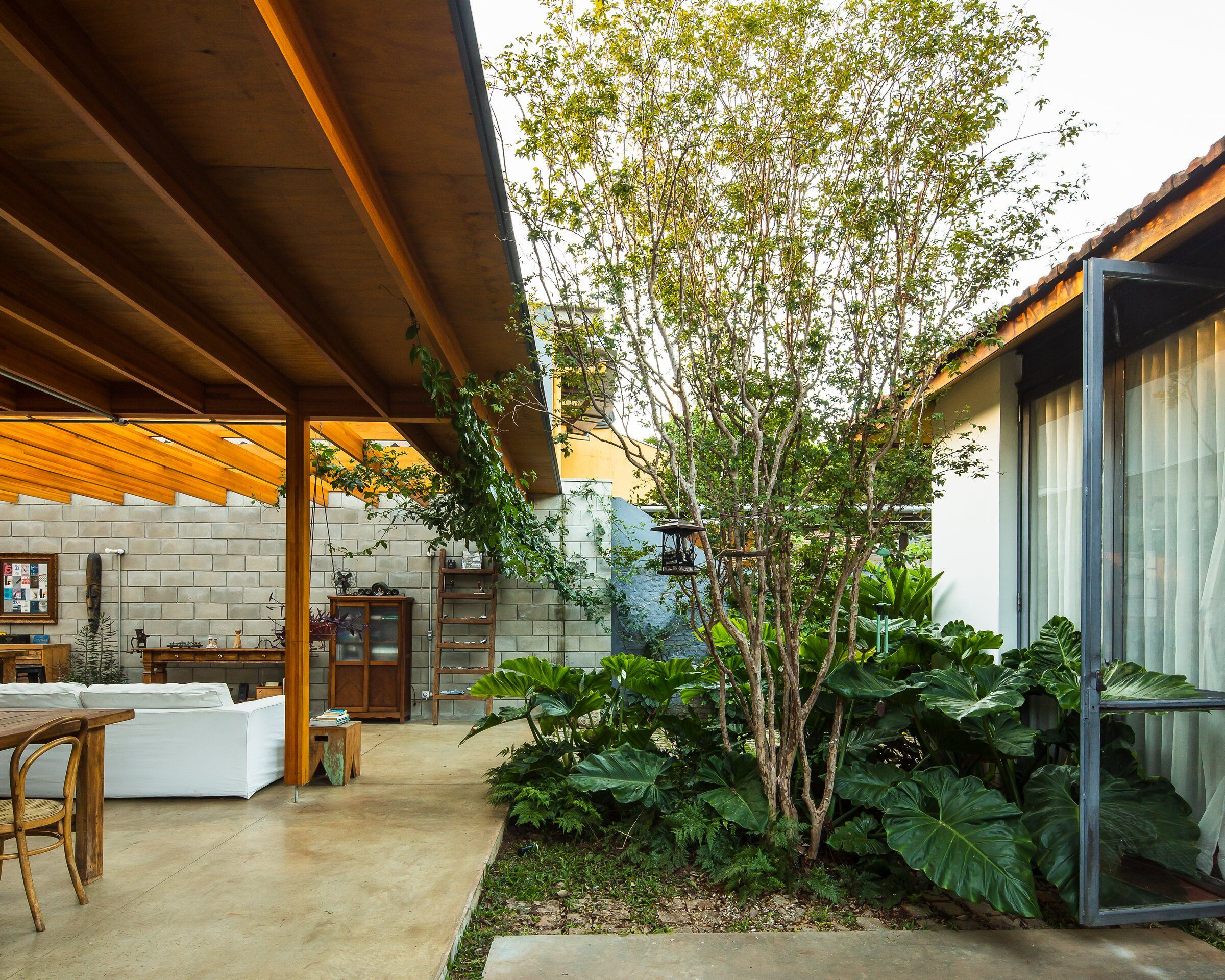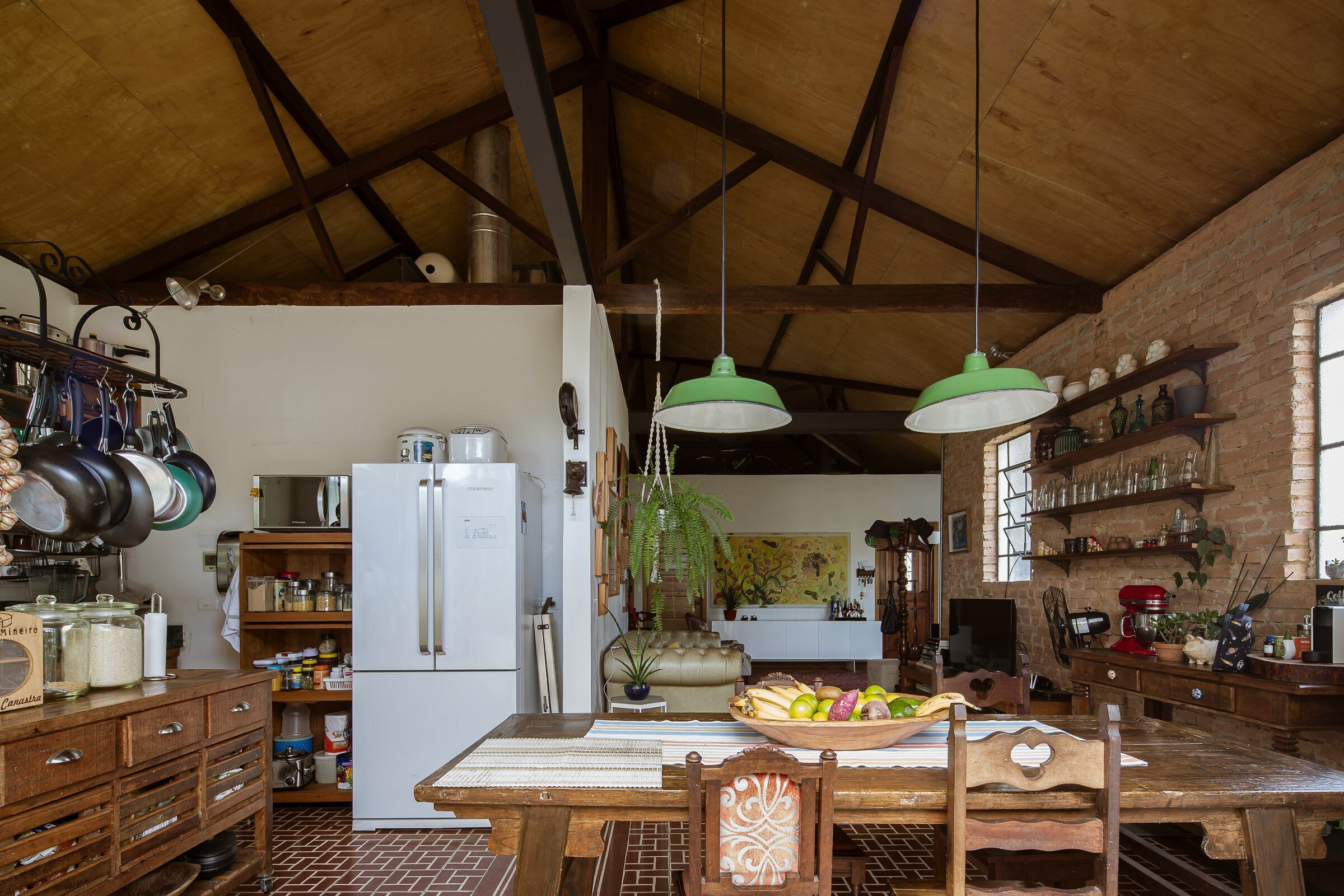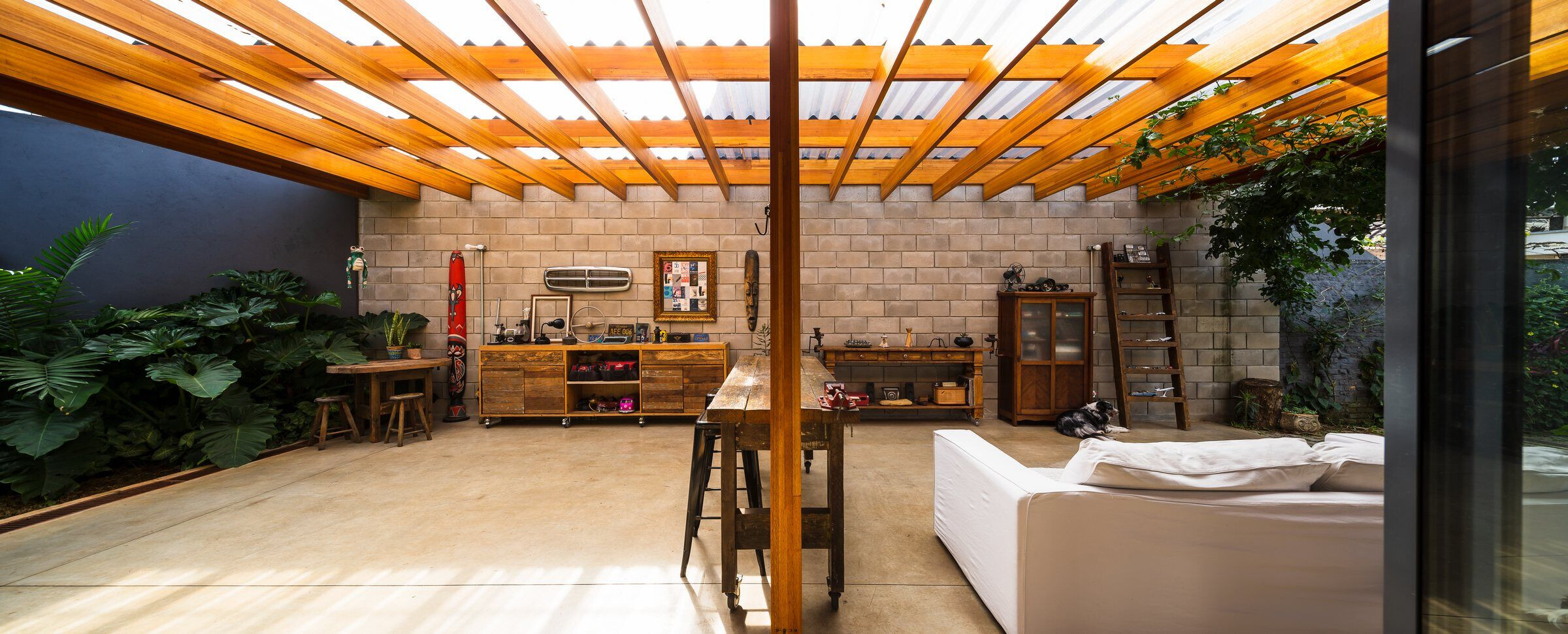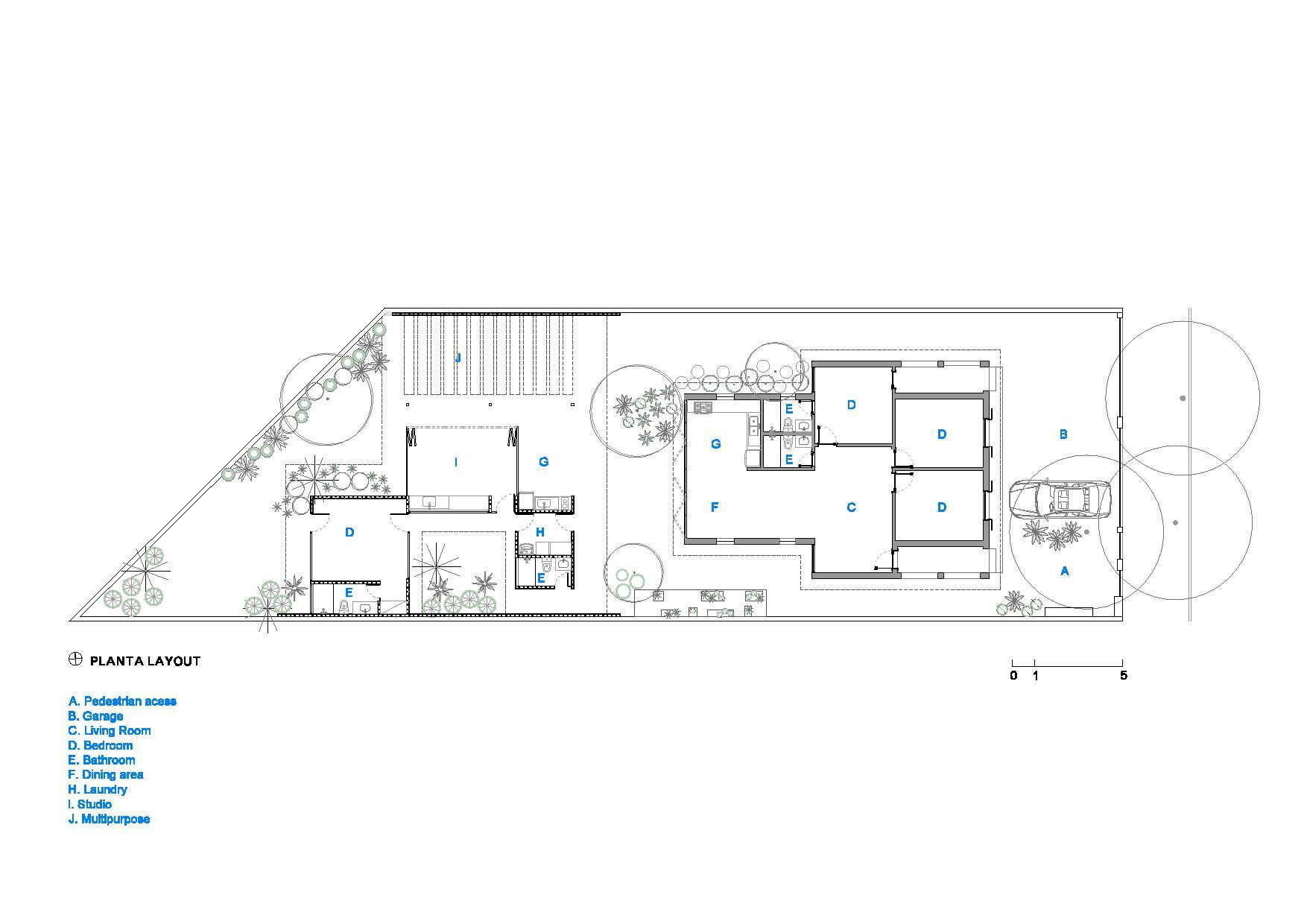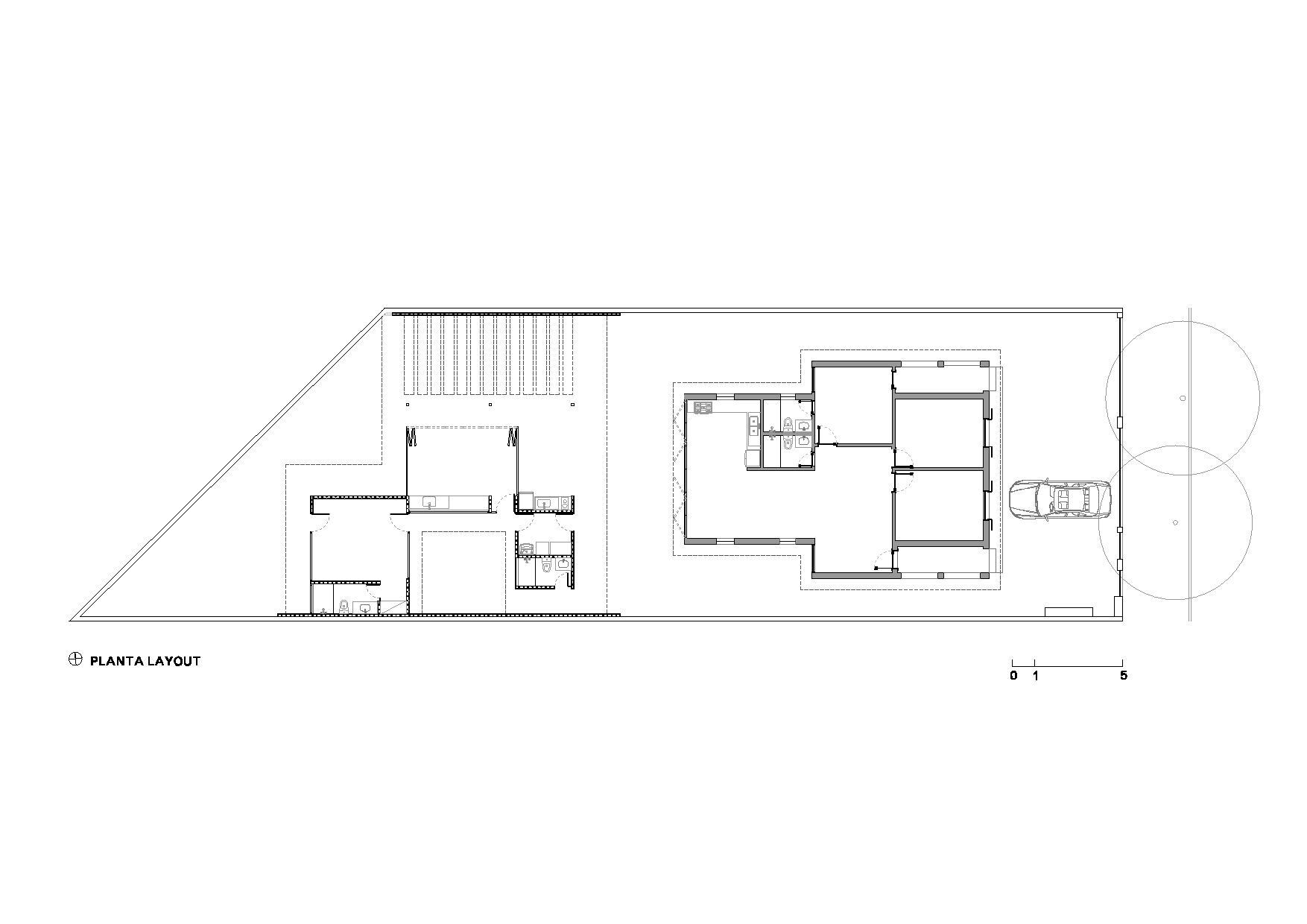 Material Used :
1. Windows: Jotta esquadrias
2. Roofing: Alwitra