Located immediately north of the University of Tennessee's Fort Sanders campus, Cumberland House Knoxville is a living thread that artfully stitches the present-day bustling community with cherished remnants of the neighborhood's Victorian, garment-making heritage. The Cumberland House is strongly influenced by this distinctive heritage and celebrates the unsung hero of the humble button. The guests, like buttons, can be infinitely varied, multi-faceted characters with rich stories to tell.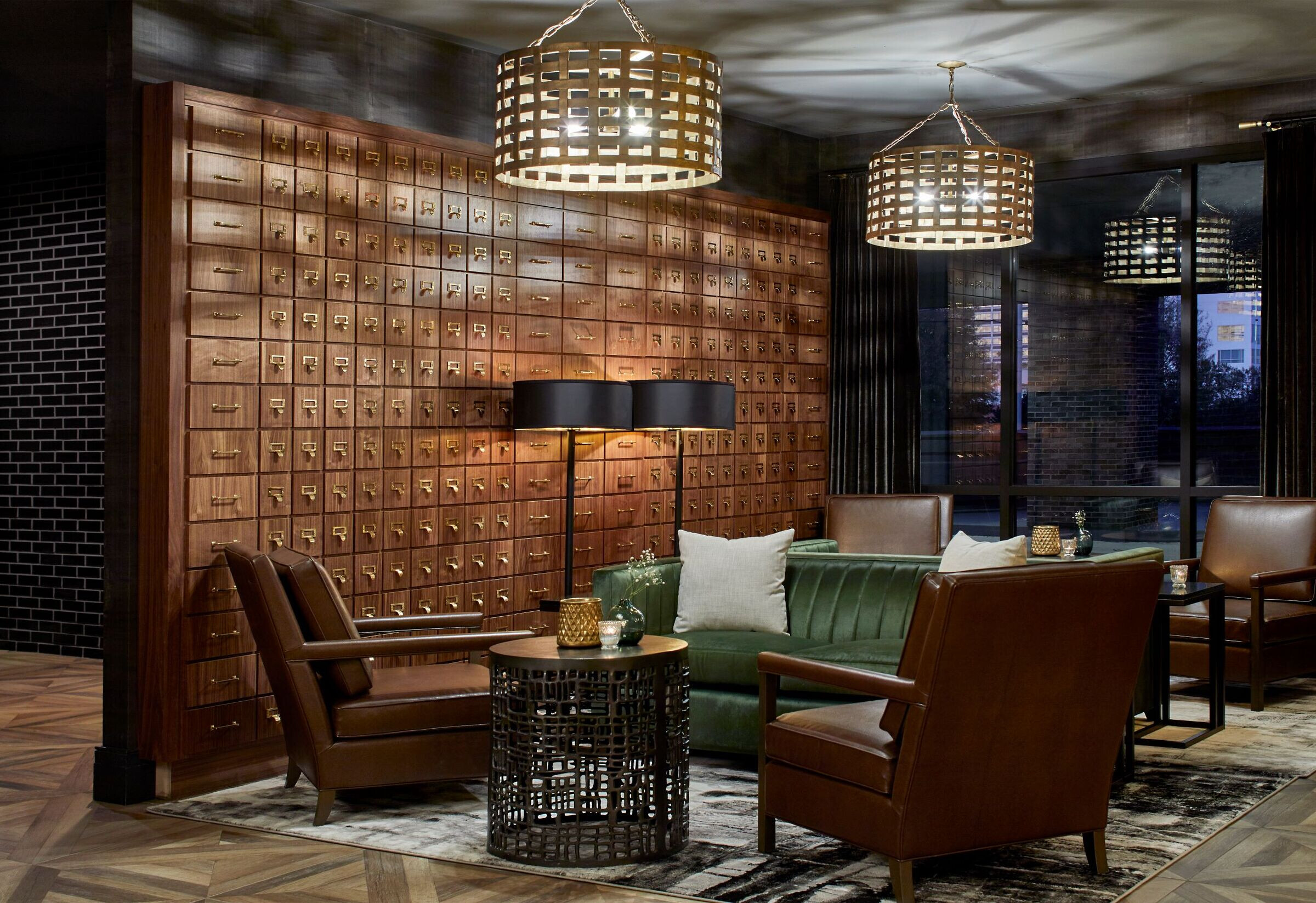 Yet the common thread that ties them together is the desire to connect with the colorful yet understated city of Knoxville. The 130-room hotel celebrates the rich manufacturing tradition of Knoxville, honoring history while welcoming the ways the city continues to grow and adapt with the time. The design draws inspiration from the nearby Knoxville Tannery, Woolen Mills, Button Factory, and other local industrial icons. The hotel is a celebration of how the district continues to grow and adapt with the times, while providing guests a glimpse of the past. Originally a Four Points by Sheraton, the property has been transformed from head to toe into a sleek, one-of-a-kind boutique with a unique story.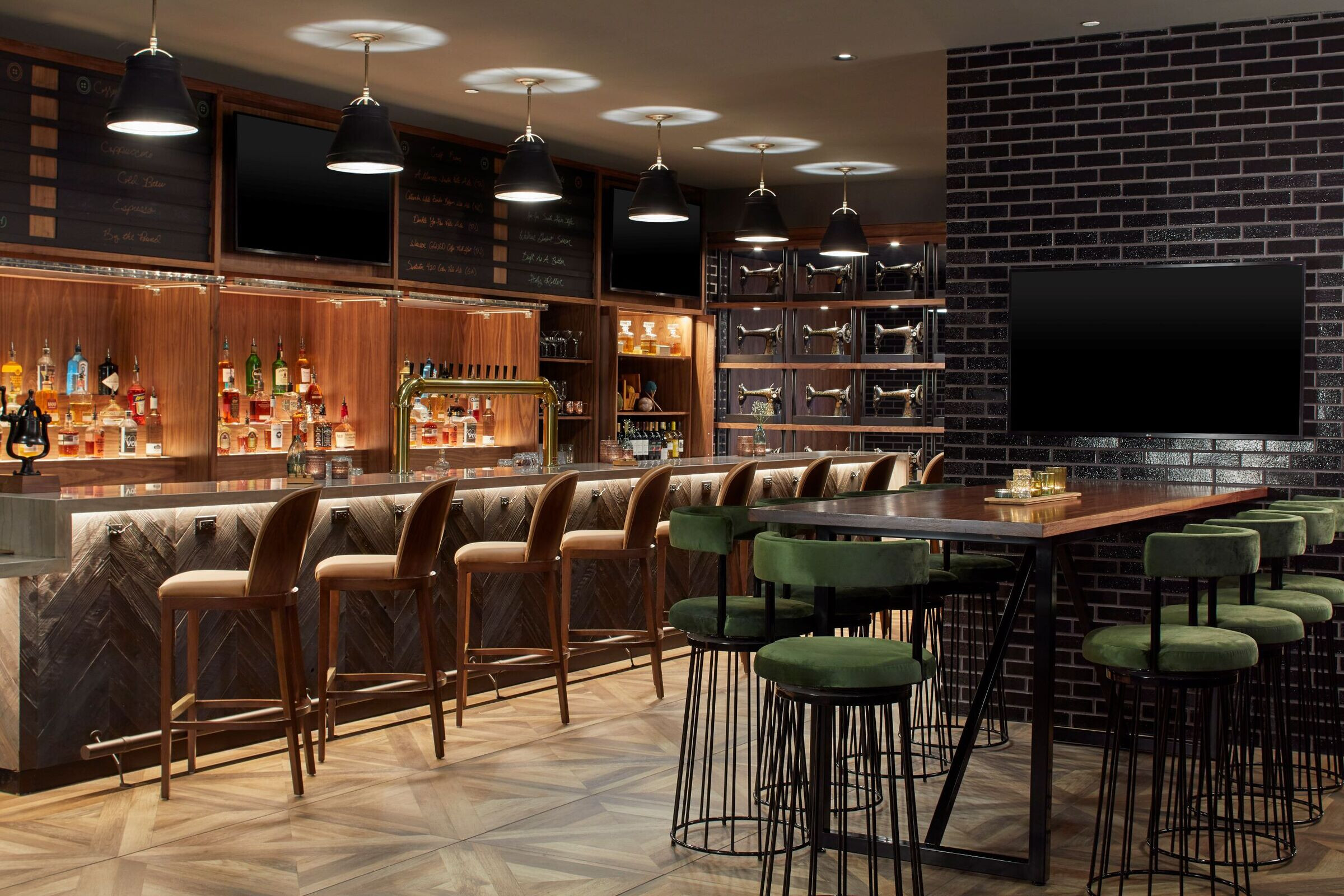 Through thoughtful transfiguration, the existing hotel footprint, which was tired, traditional, and firmly moderate tier, was imbued with the history of the neighborhood and the spirit of the community. Upon check-in, guests are greeted by the combined reception desk bar, creating the hotel's signature experience. Rich leathers and textiles layered on top of polished concrete and wood accents set the stage for an authentic and moody ambiance.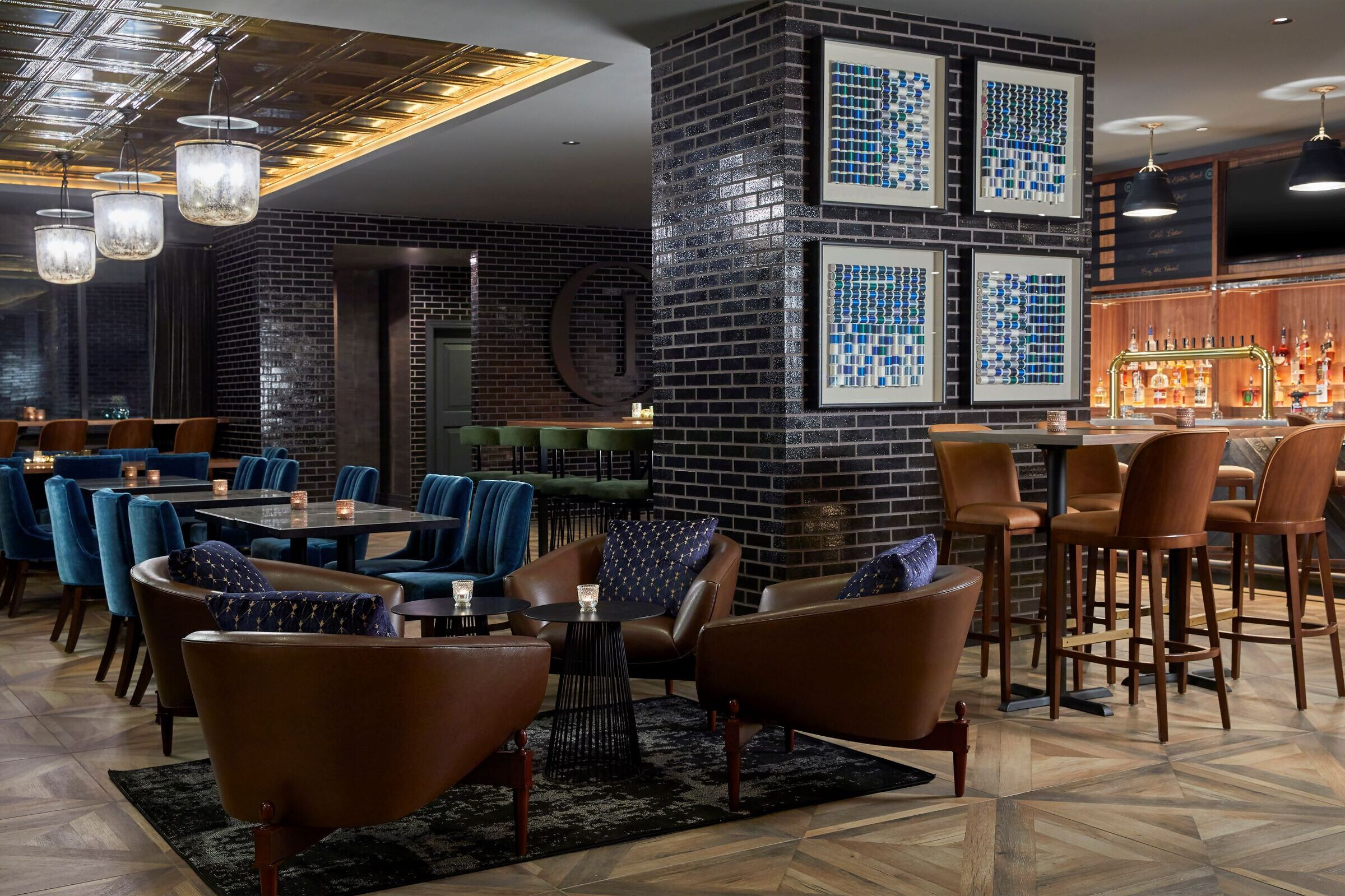 The juxtaposition of modern forms with ornate detailing inspired by the Victorian surroundings creates intrigue and depth while offering a level of comfort to guests evoking a connection to the history around them. The open lobby includes the Weaving Room, a sitting area that includes an incredible vintage sewing machine art installation and interactive art piece – a fitting design for The Maker City.
Material Used:
1. Interior furniture: Carver & Associates (procurement) / Klem
2. FF&E: Faulkner & Locke
3. Wallcovering: Wolf Gordon