The new Student Commons for the University of Colorado Denver – School of Education and Human Development (SEHD) includes a new lobby, reception area and learning commons. Designed to inspire and stimulate, this new space offers a place for study, collaboration and support for the SEHD students. The existing oversized and dark hallways were demolished and offices relocated to create an open floor plan with mountain views. Maximum flexibility and smart technology was paramount to the design.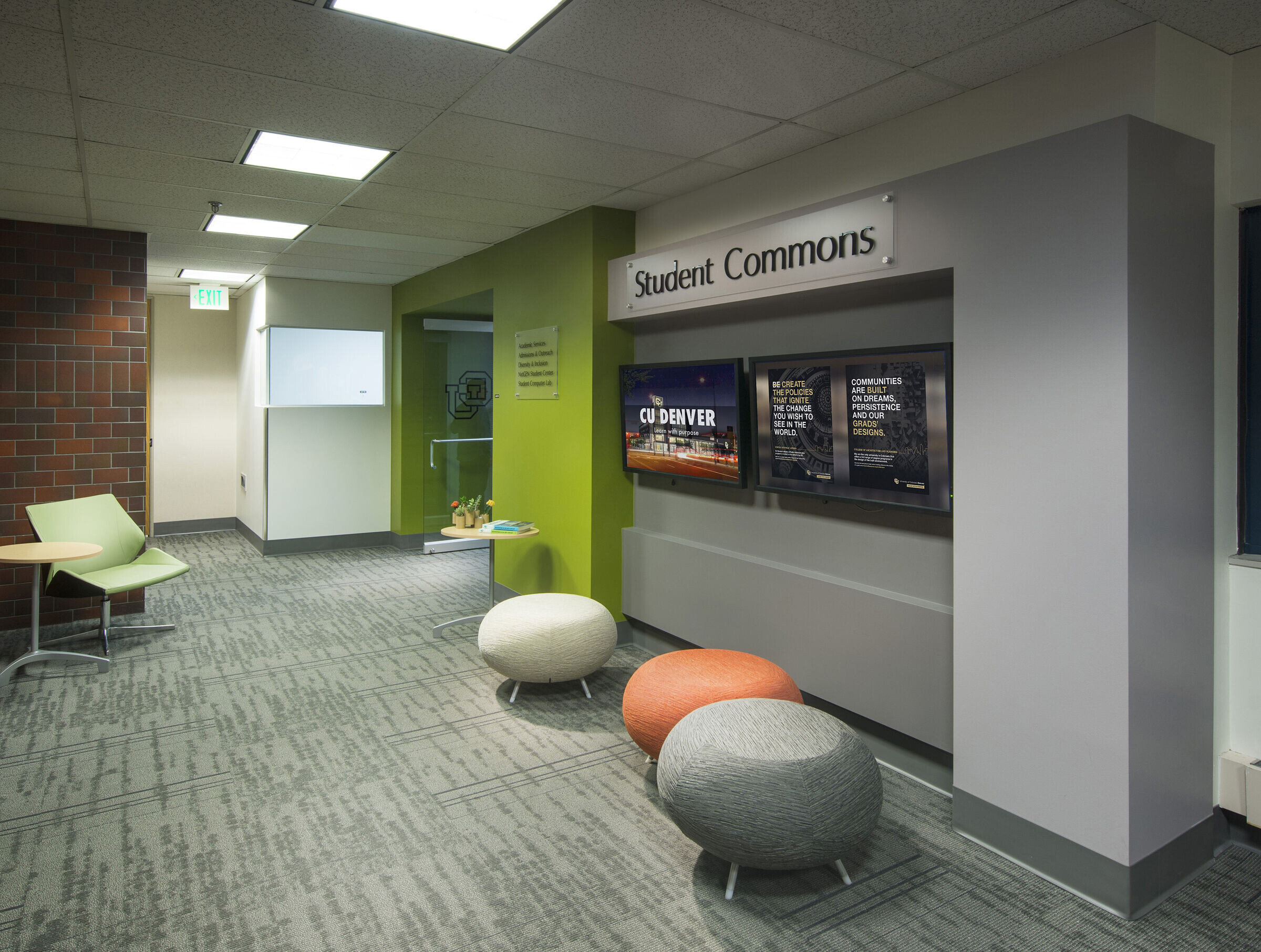 Movable furniture allows for several set-up options from informal lounge arrangements to lecture style seating, offering a variety of choices to collaborate, study, work and prepare presentations. While, the "Fish Bowl" provides private meeting and collaboration space the open work stations provide computer access to all students.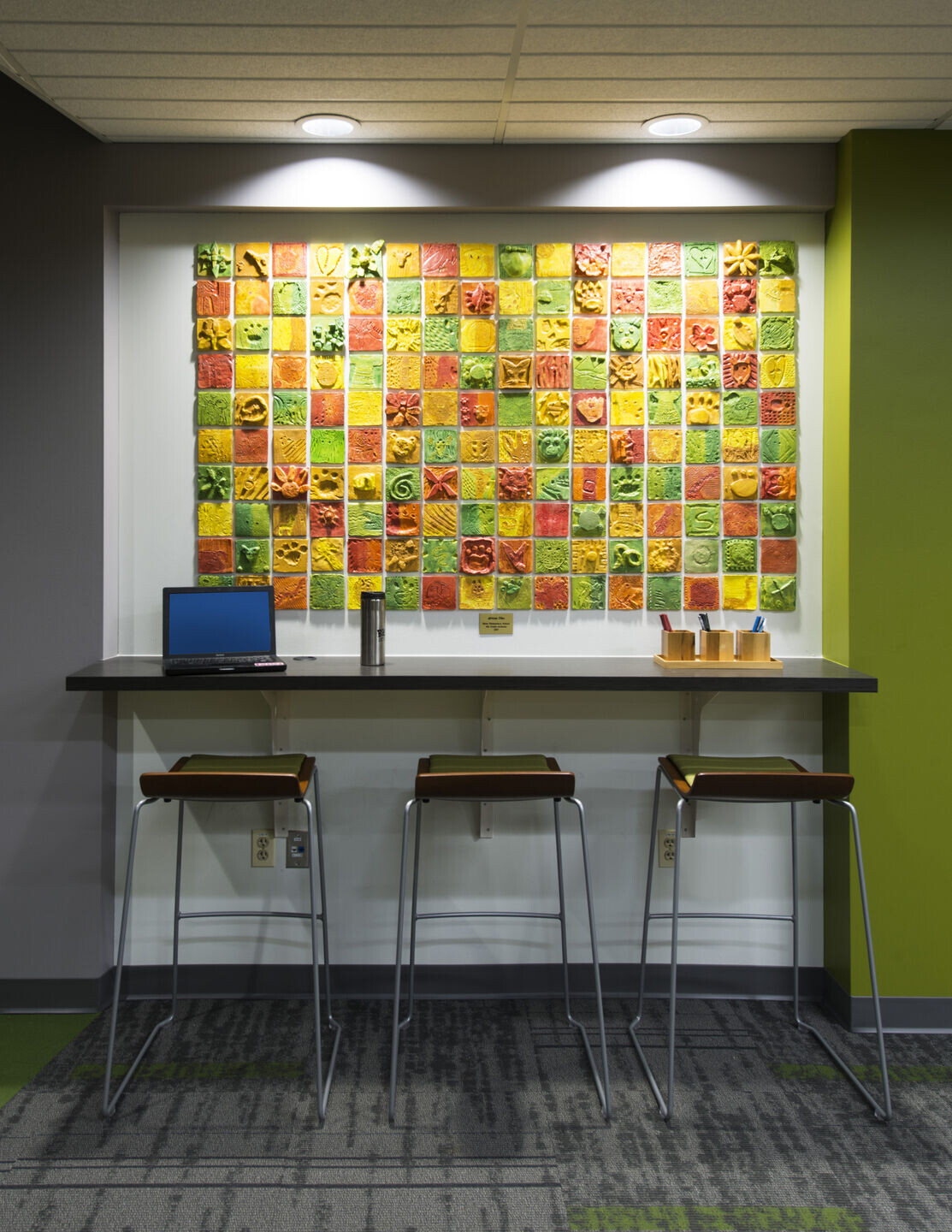 The color palette for the new space was inspired by the artwork above the genius bar, a gift from a DPS elementary school representing SEHD's long standing relationship with Denver Public Schools. Additional art walls are allocated to continue the legacy of educational community support and accomplishments that have inspired staff over the years. The Student Commons provides a vibrant environment that goes beyond the traditional learning experience and offers students a comfortable place to be.