The concept of 'Gift' has been expressly identified in Confucius' ethics. For this project, we combine the 'Gift' concept - which is a unique theme that we have been using for the Chow Tai Fook Experience Shops - with the 600-year-old imperial city Beijing. We extracted elements from the Forbidden City in Beijing, e.g. the supporting wooden architecture, the ubiquitous columns and the studs on the gates, then integrated all of them into this project.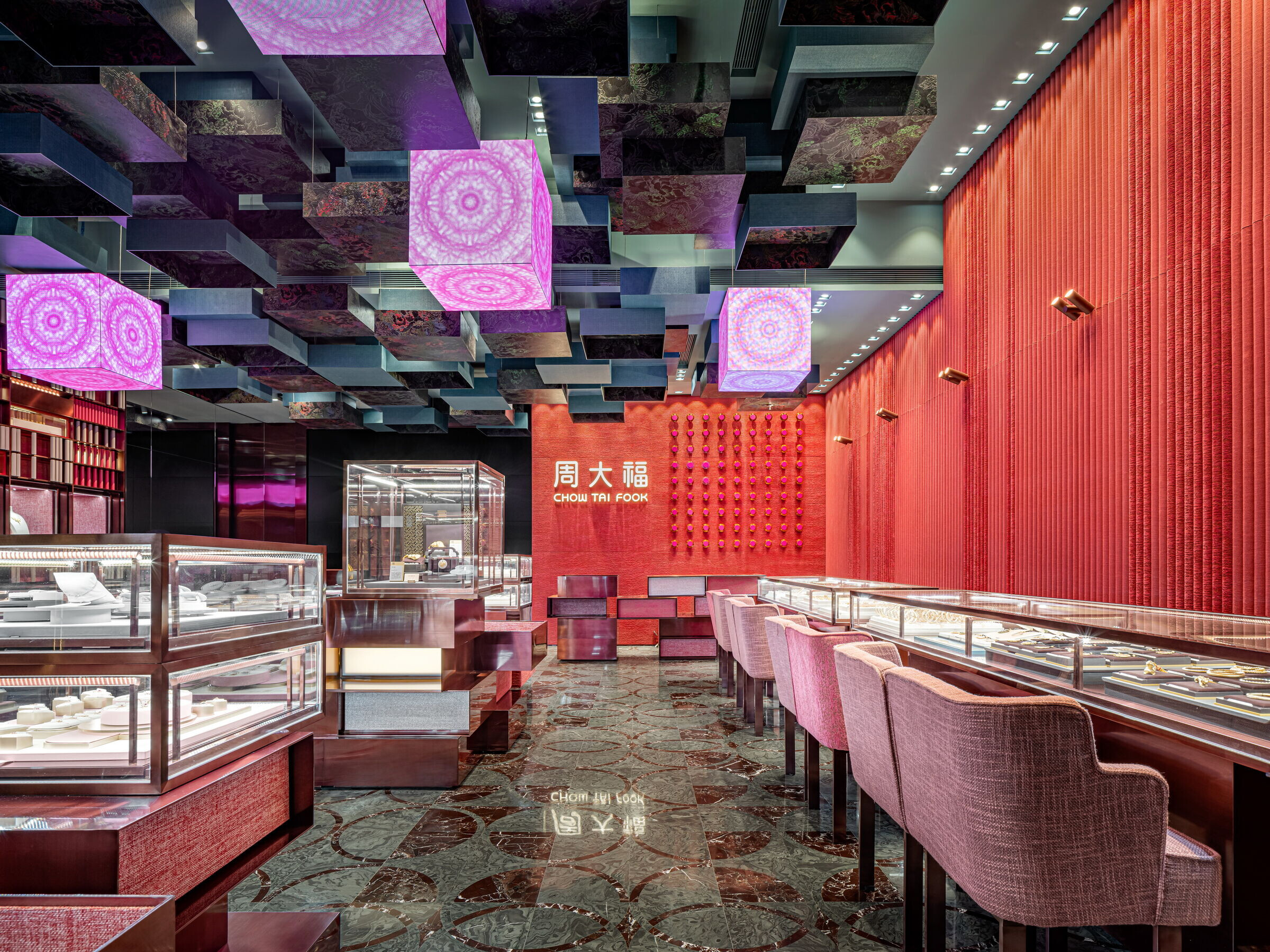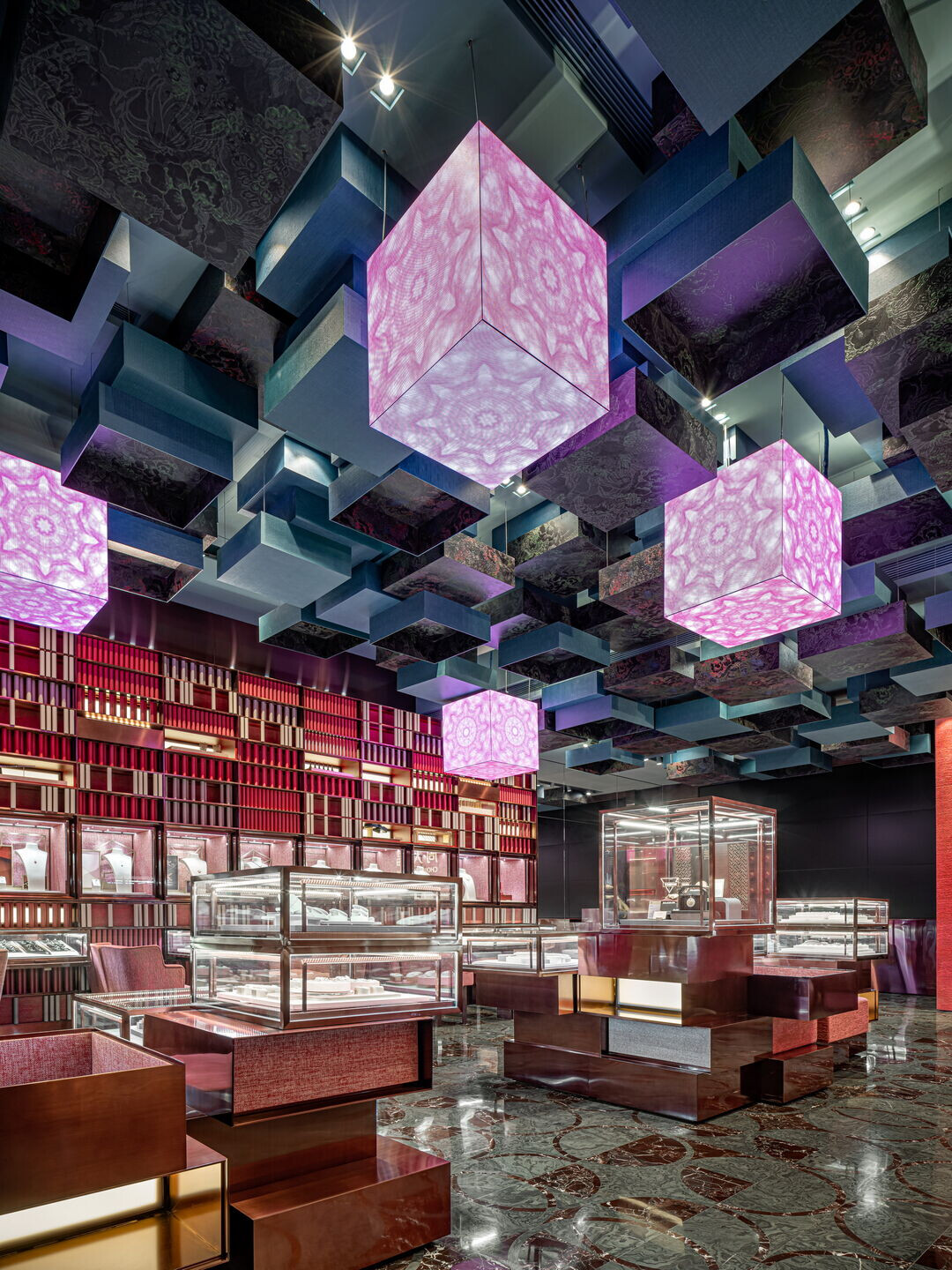 The Forbidden City was both the residence and office of the emperor in the Ming and Qing dynasties. Therefore, it is undoubtedly one of the most important landmarks in Beijing. The columns and studs on the gates are definitely few of the main design characteristics of the Forbidden City. On the background wall of the shop, we carefully re-design the studs in colours of pink and gold. The studs are arranged in rows and columns of 9, representing longevity and power. Red is chosen as the main colour scheme, which symbolizes honour. The green boxes on the ceiling echoes with the design theme of 'Gift'. The color combination of red and green is rather eye-catching. In addition to enhancing the visual effect, it can also draw visitors' attention to the box design on the ceiling.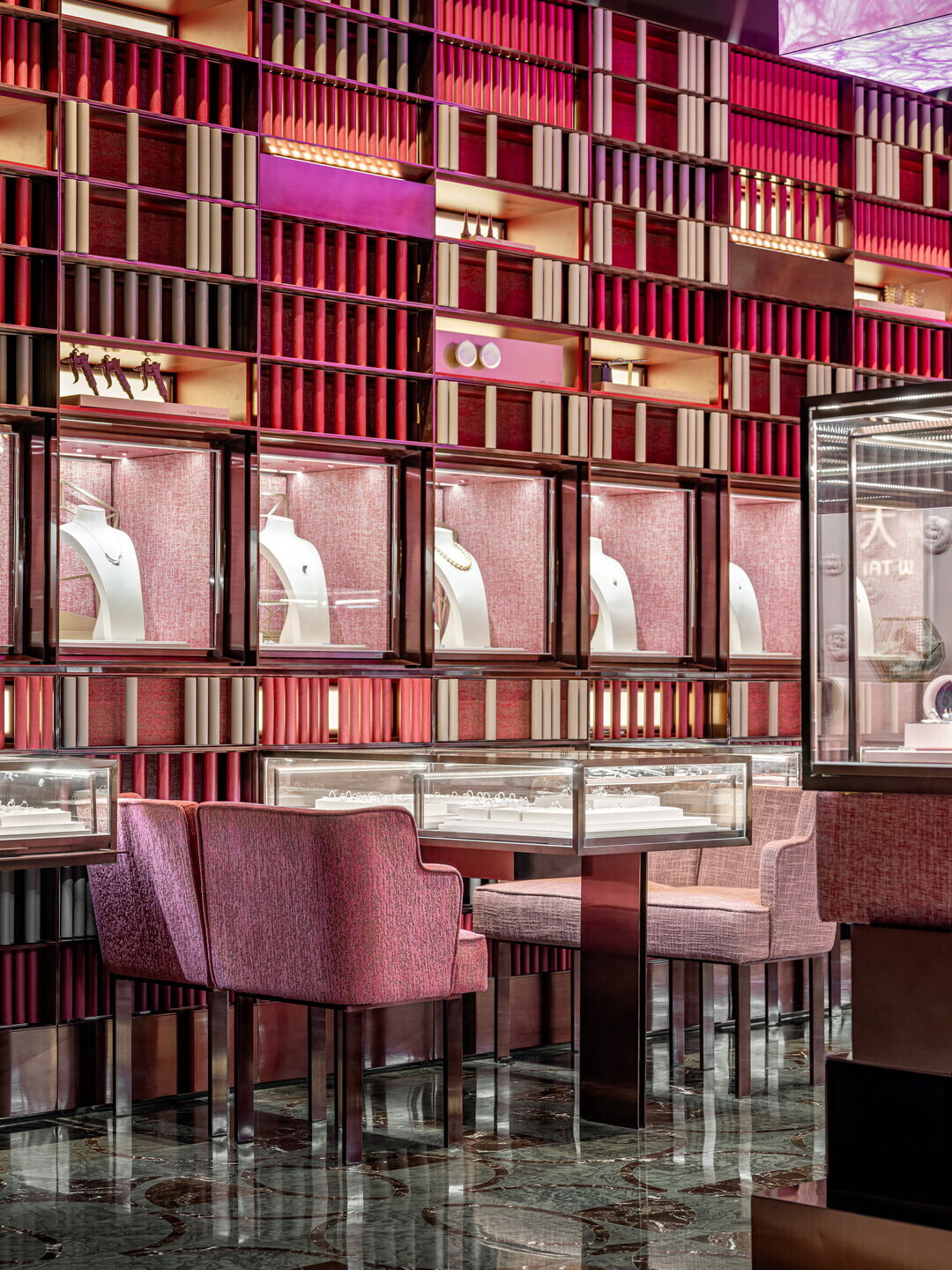 The red wall is designed according to the shape of gift boxes and palace pillars. You can also see red cabinets and columns distributed randomly in the shop. The wall is in various shades of colours, which creates a dynamic and vivid visual effect. The high display cabinet also displays some jewelry processing tools that we have previously designed for Chow Tai Fook. Together with the large screen on the background wall, it shows visitors the processing of gold jewelry.