To have a new vibe around the area where people can comfortably be welcomed in was the initial statement the clients wanted when they formulated their business program. As we did our site investigation, the existing architectural composition was in no state to be singing the same tune as the new tenants of the corner property.
Our approach was to minimize architectural intervention and give strength to its composition. We wanted it to act like a blank canvass but be inviting as well. The design calls for turning the odd cylindrical entity to be its architectural strength, steel elements were used to enhance it carrying the main signage of the store and a wooden canopy springing from it capping off the white structural canvass.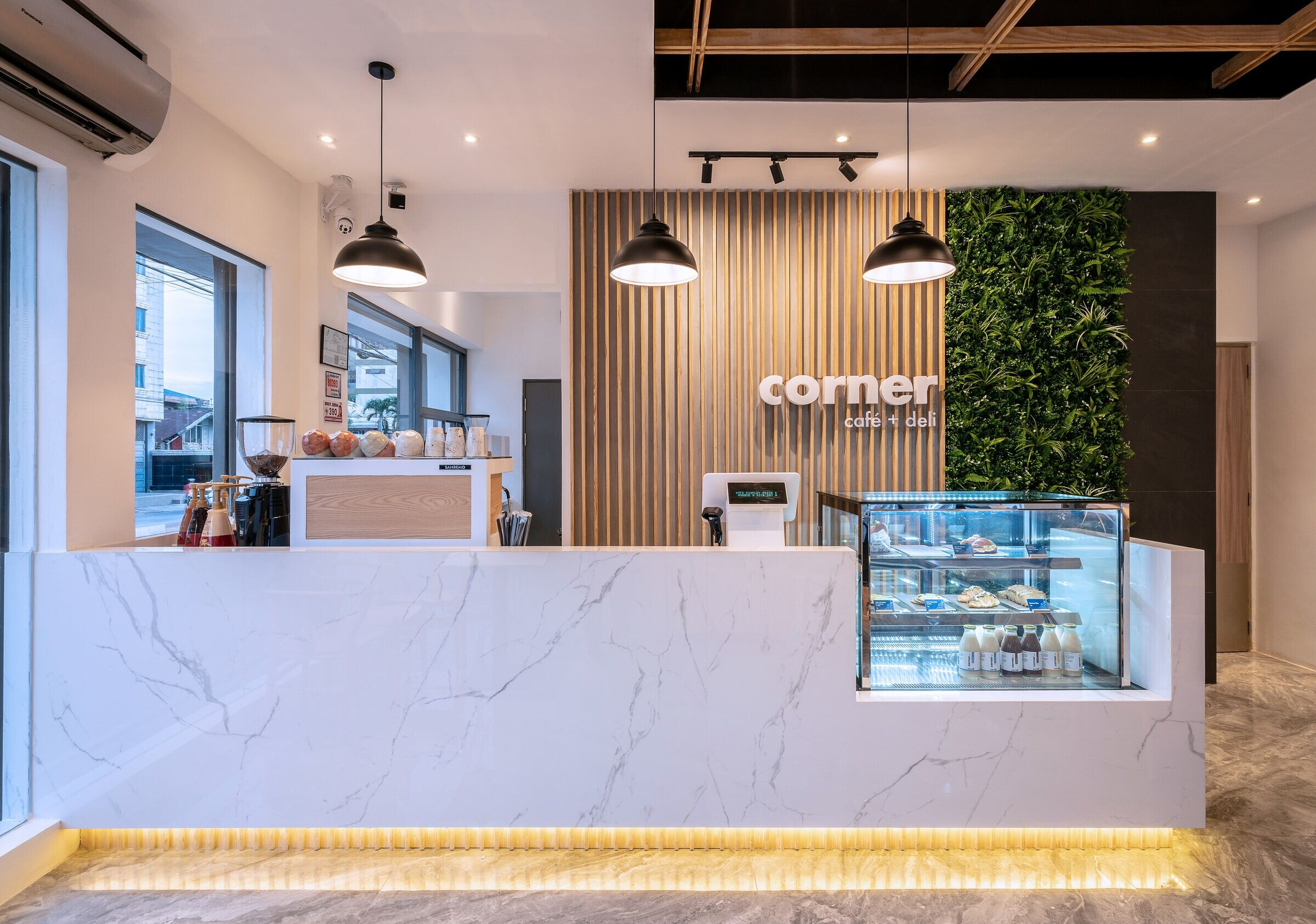 We wanted to engage the inside to the outside, our design extends the marble counter to the exterior façade acting as a take-out counter at the exterior and serves as the brewing bar at the interior space. As steel elements dominated the exterior, the interior of the café glows warmly. Using the same wooden language from the exterior canopy, the wall behind the bar is dressed up with wooden slats and added green vertical ornamentation to further soften it up. Challenged by the limitation of the space, the staircase leading to the main dining area was reoriented and mirrors were strategically placed for visual extensions.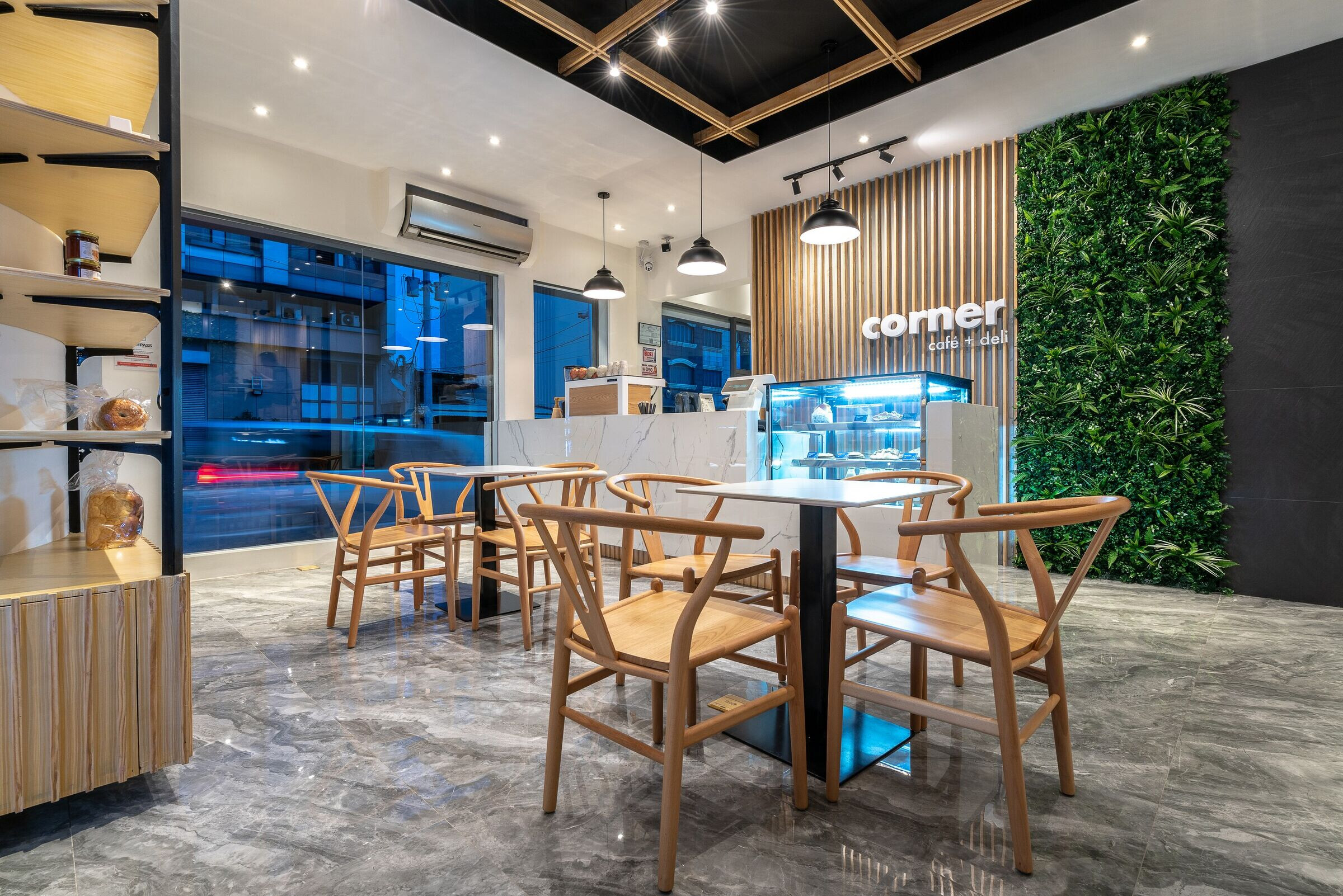 Being a stark contrast and a warm intervention from the concrete chaos surrounding the space is a visual experience the café presents through its architectural narration.