Coralogix is a streaming analytics company that provides monitoring, visualization, and alerting capabilities without the burden of indexing. The company needs were to create open space work areas for different internal departments without closing these areas with walls or glass partitions. The entrance of the office contains the kitchen area with a bar, an open booth eating area, and an outdoor terrace.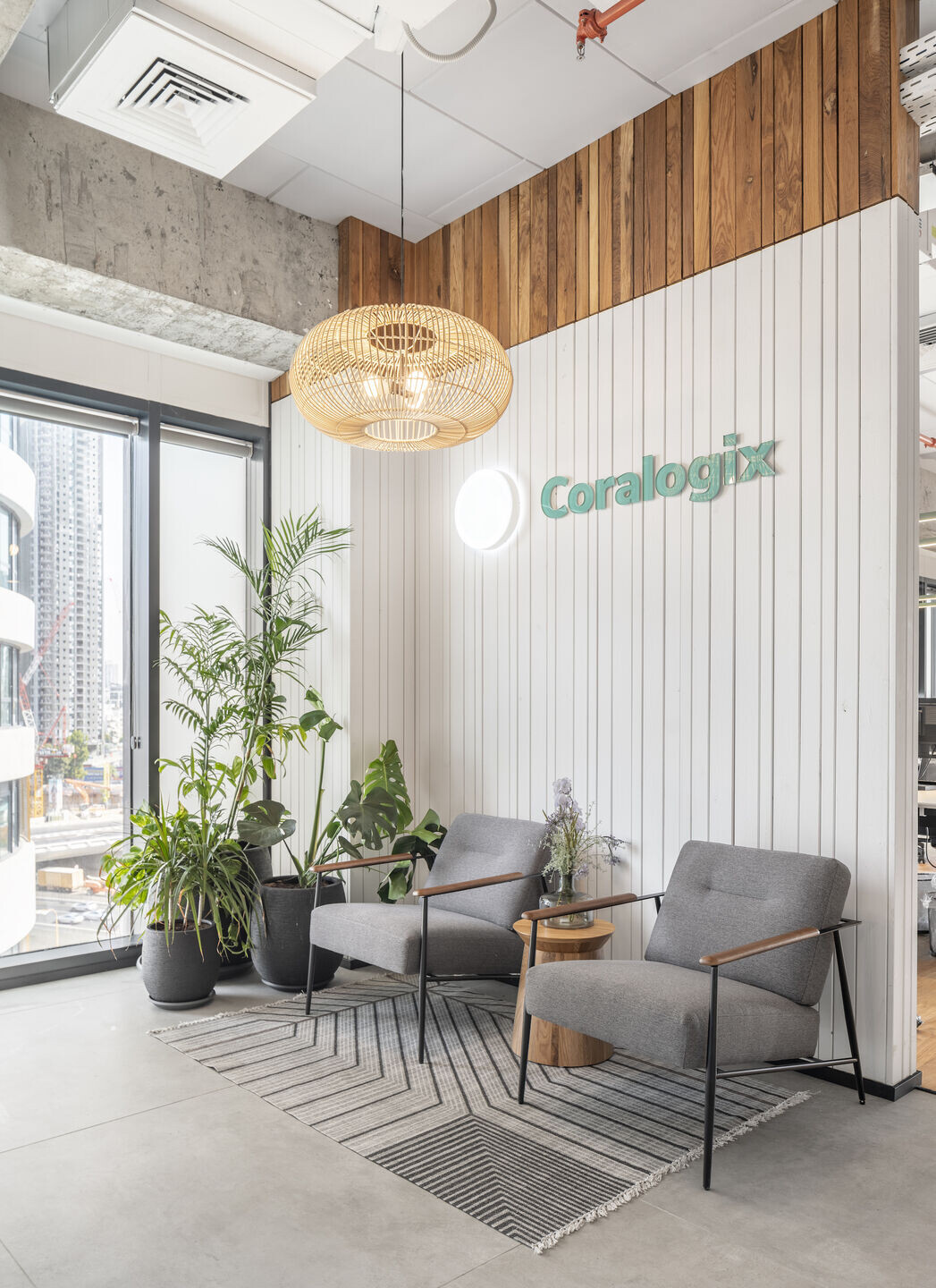 The open space work areas are defined with carpet tiles and whiteboards for better acoustics, they are in a closed area which is surrounded by different sized conference rooms and small lounges.
There is a vibrant mix of colors and different kinds of flooring and ceiling materials throughout the office which works alongside the brand colors. Use of contrasting colors alongside one another on the wall or cladding, light fixtures which are custom made in different colors bring out the young energy and element of fun in the space. All aligned with the practical side of the office which contains a good acoustic space for work in open areas.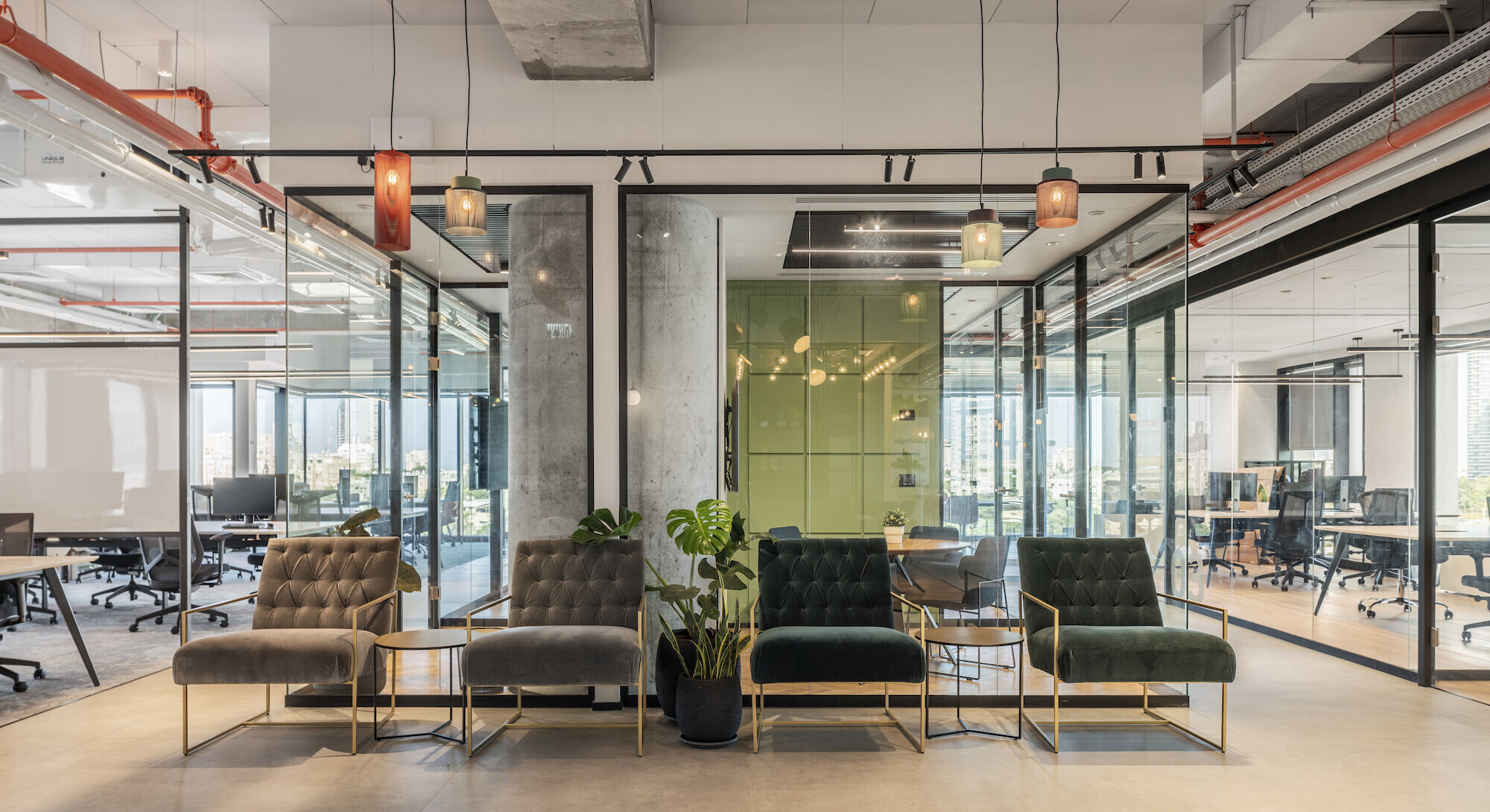 There is also a place for growth in the space- a lounge area, pouf area that can be moved for more workstations to be added when needed. The offices have different nooks for fun areas- a PlayStation booth, a small corridor that has a basketball hoop, and a bar area for after-hours or special occasions.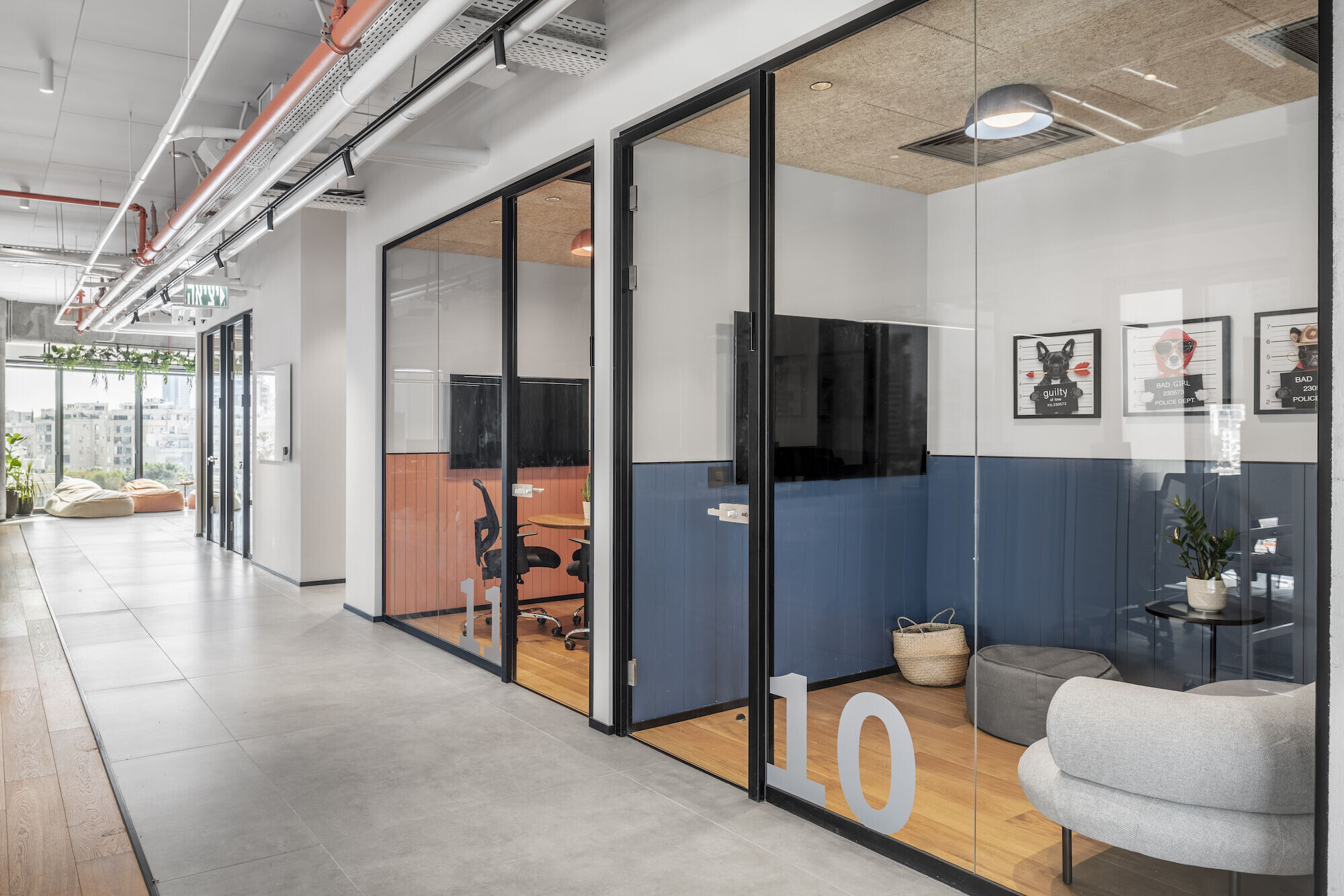 Team:
Design: Liron Moran Interiors
Photographer: Peled studios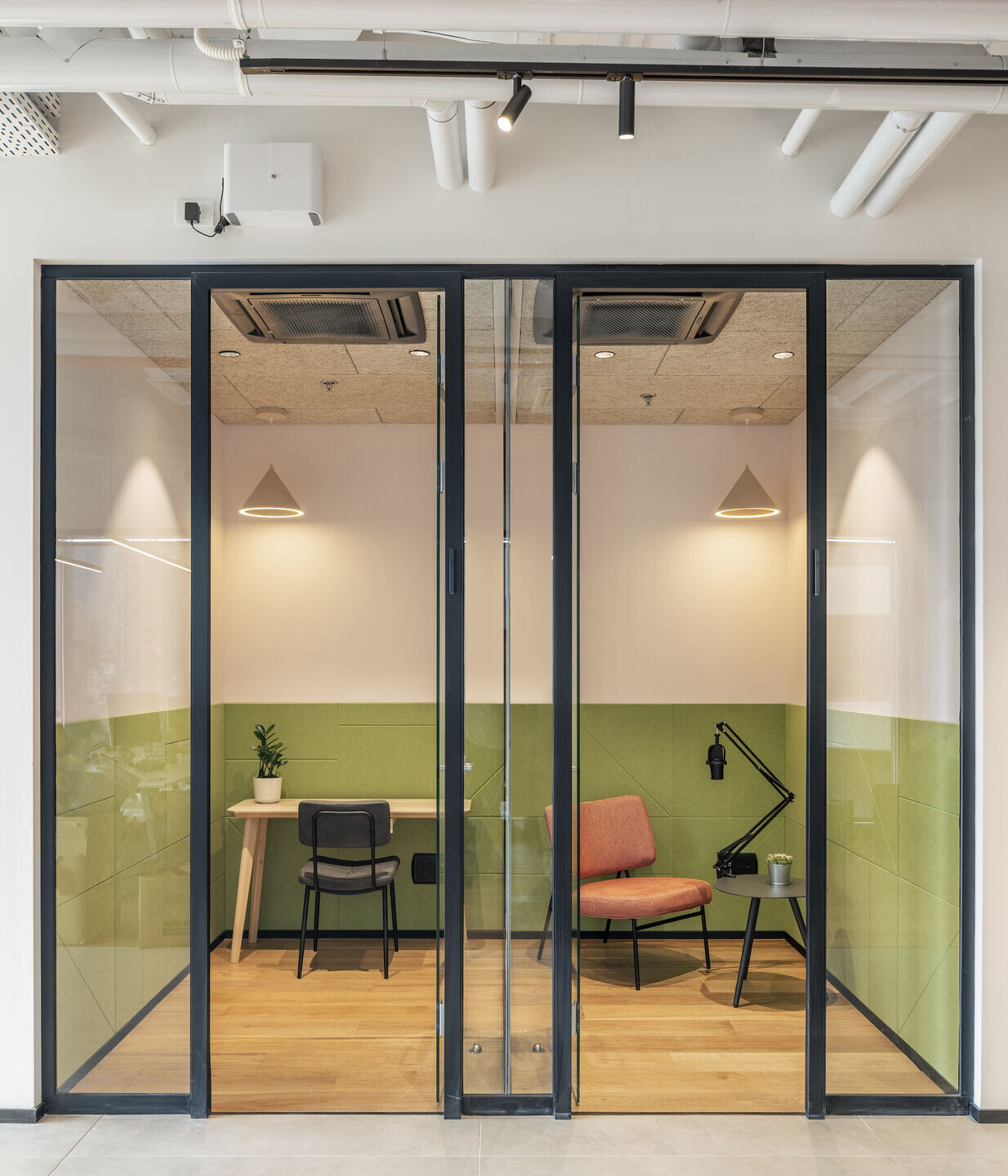 Materials Used:
Facade cladding: Maars
Glass Doors: Maars