This spacious apartment for a young couple was designed in contemporary style.
The main wish of the owners of the apartment was to create a calm monochrome, but with some accents. It was important to preserve the feeling of air, spaciousness inside the apartment and create a visual zoning of the common and private areas.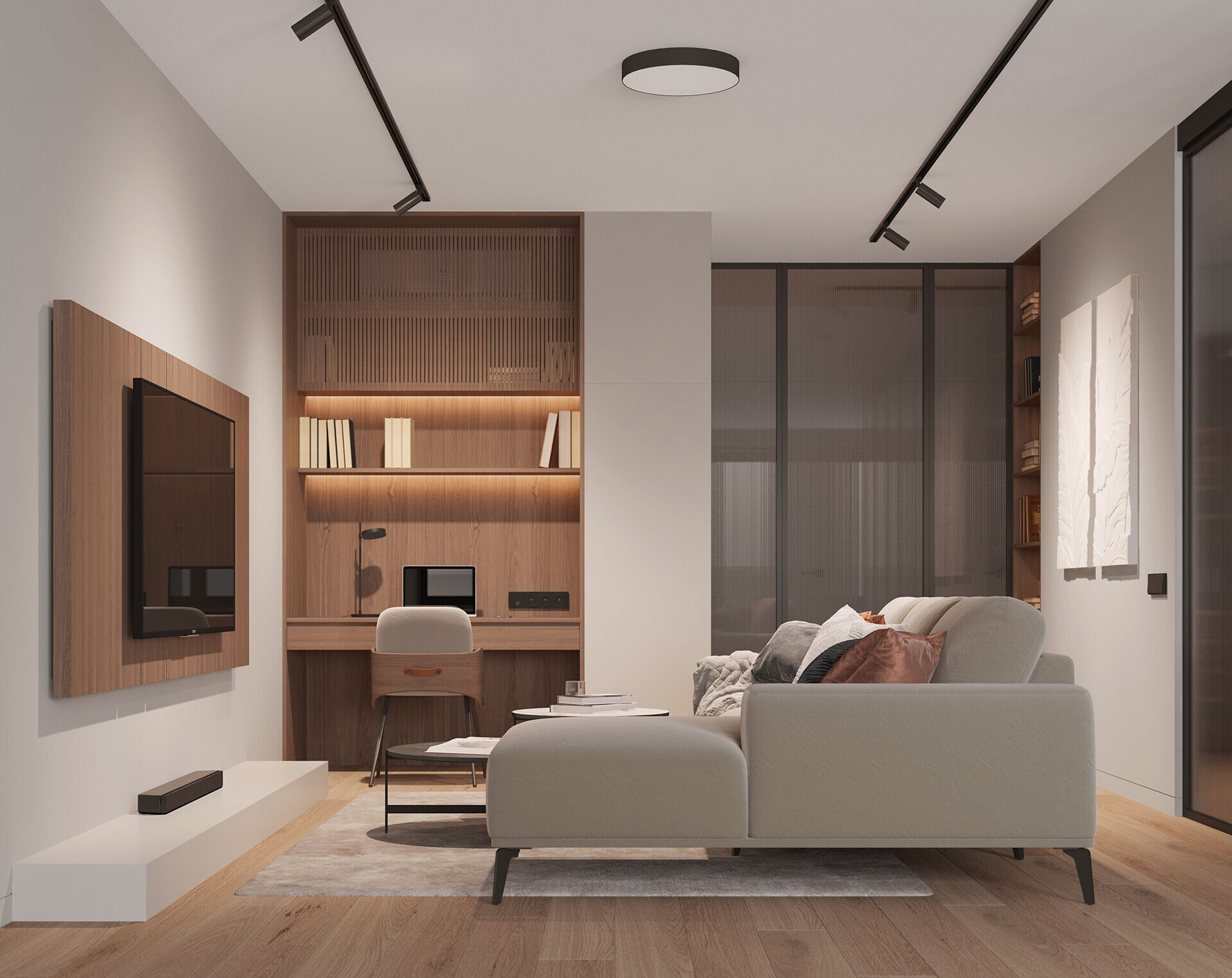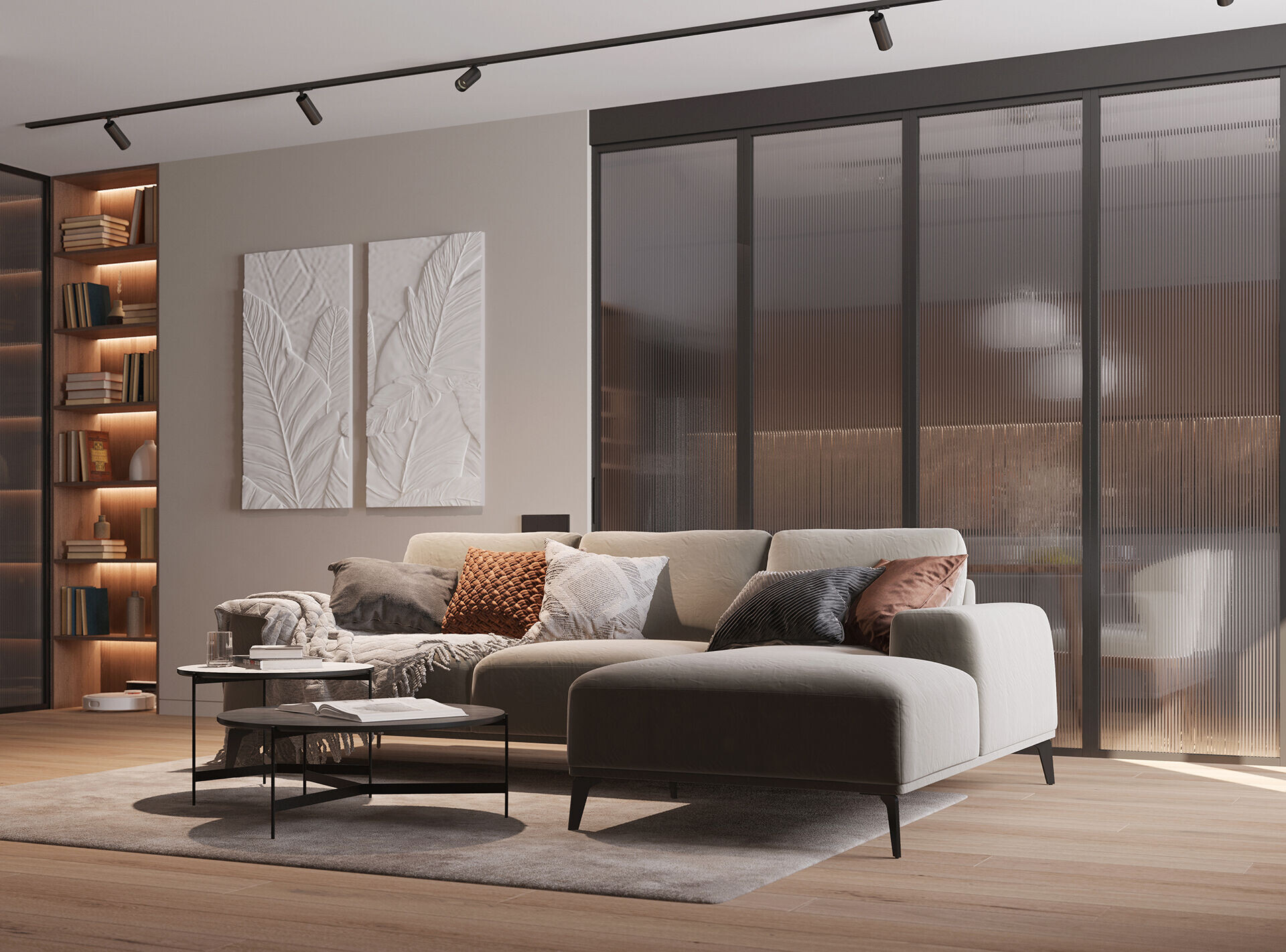 When developing a planning solution for this apartment, we managed to solve the problem of zoning a standard "vest" apartment. Before the redevelopment, as it used to be with this type of apartments, all rooms were connected to each other through a central corridor.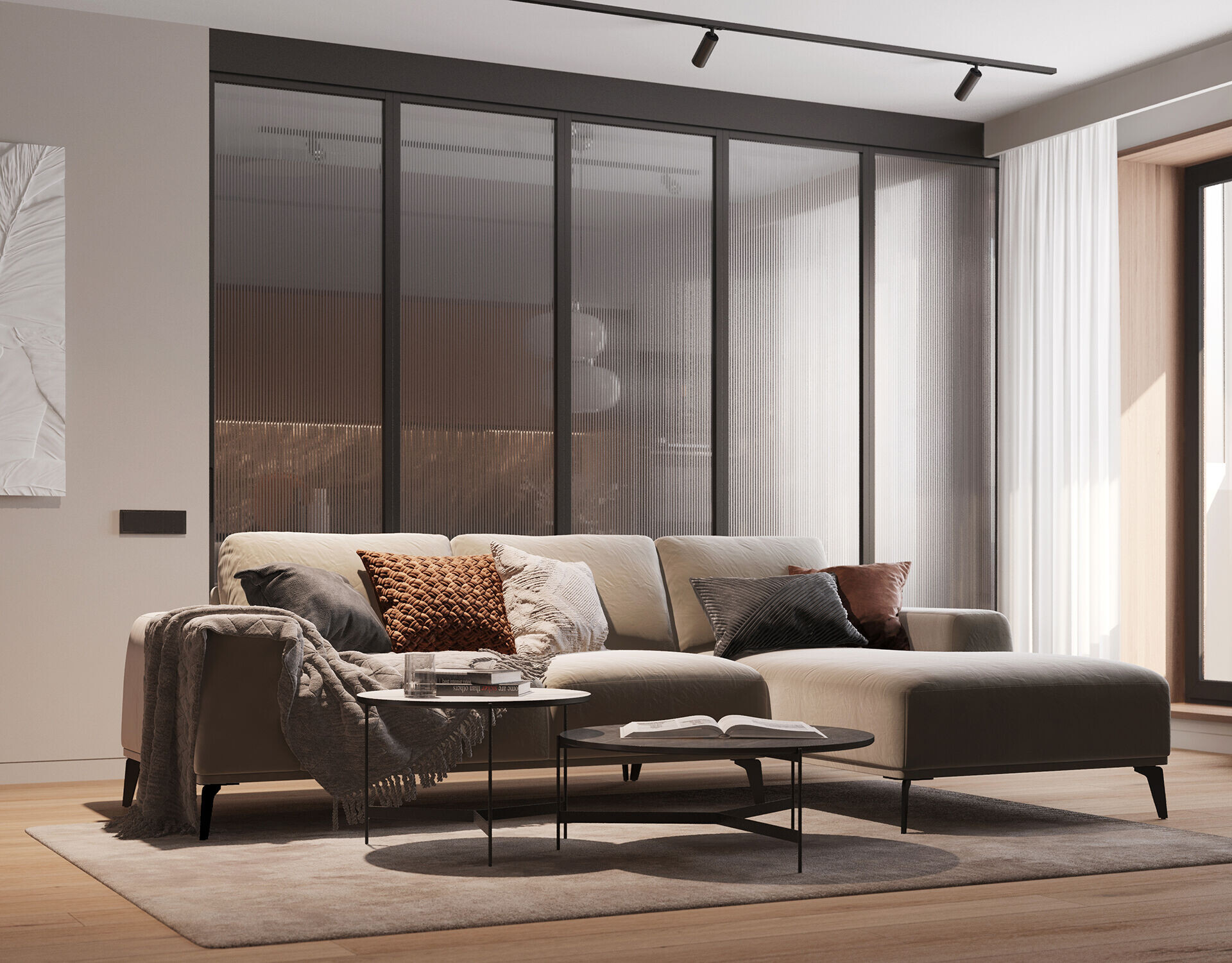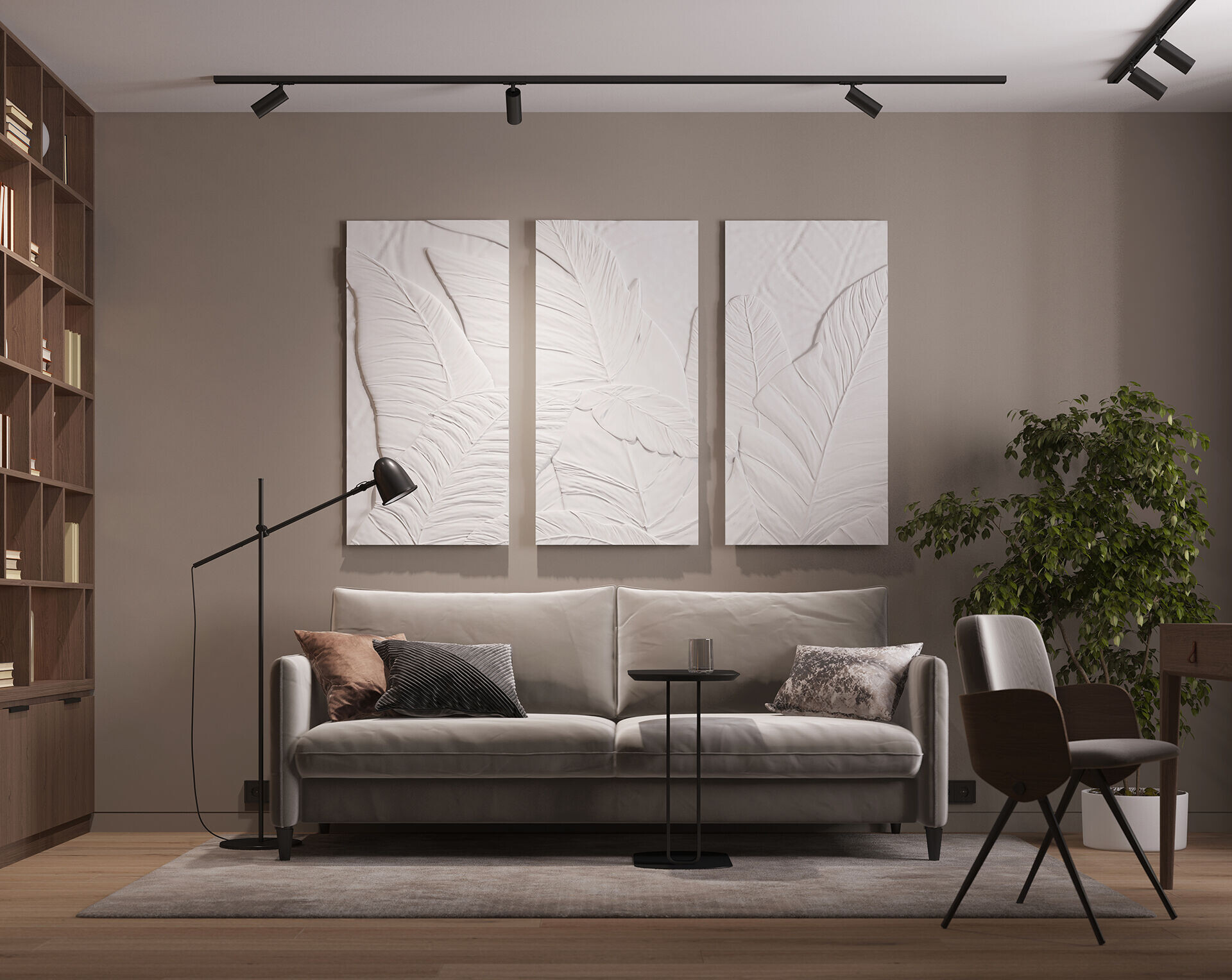 In the new layout, we divided the long corridor into two zones:
a dirty zone - a vestibule at the entrance, where you can take off street clothes and shoes, and a clean zone - hall connecting all the premises of the apartment.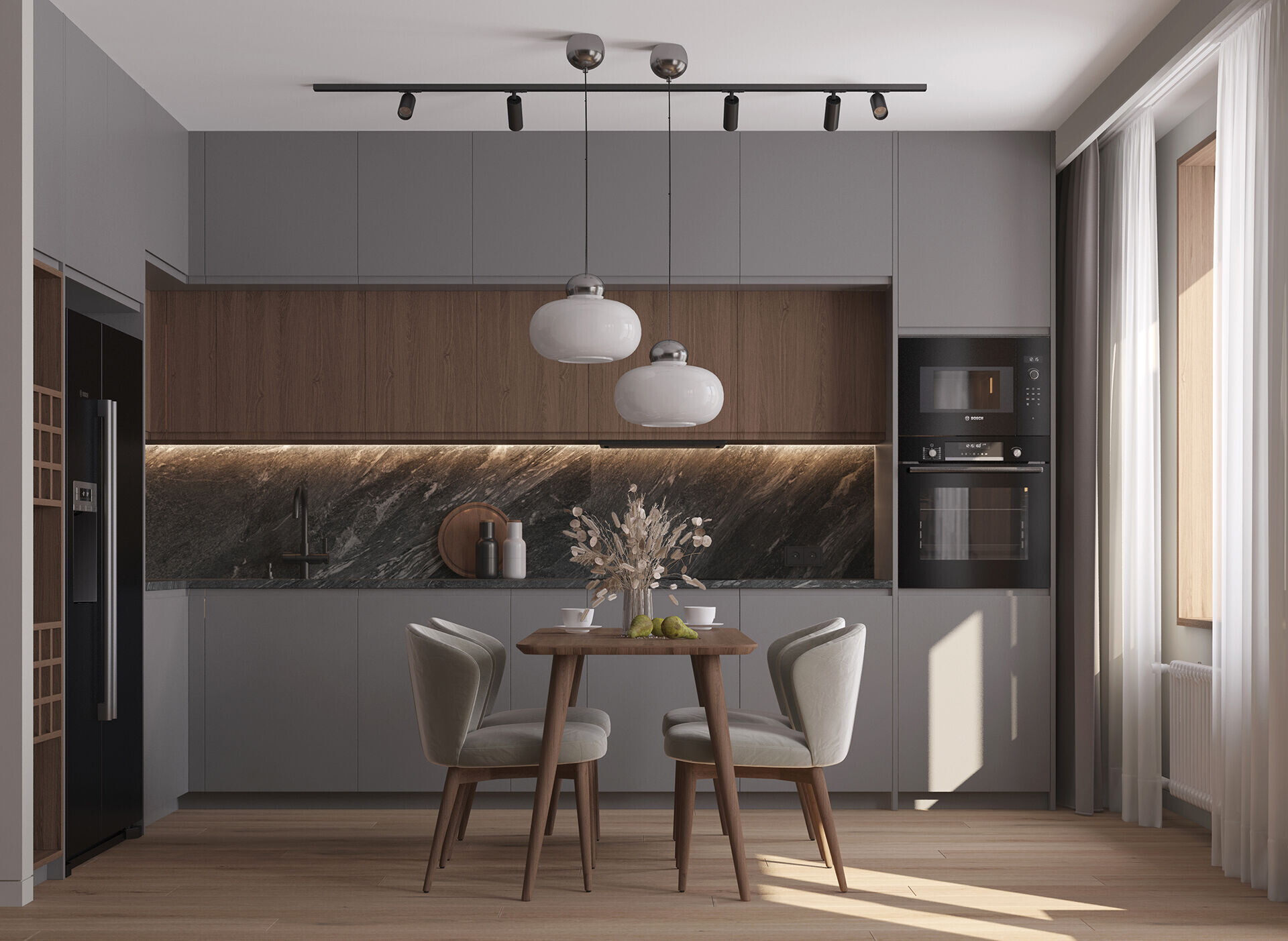 According to the owner's wishes, we separated the kitchen area from the living room area with a sliding loft "accordion" partition with embossed glass. Depending on the situation, this will either isolate the two zones from each other, or use them as a single space.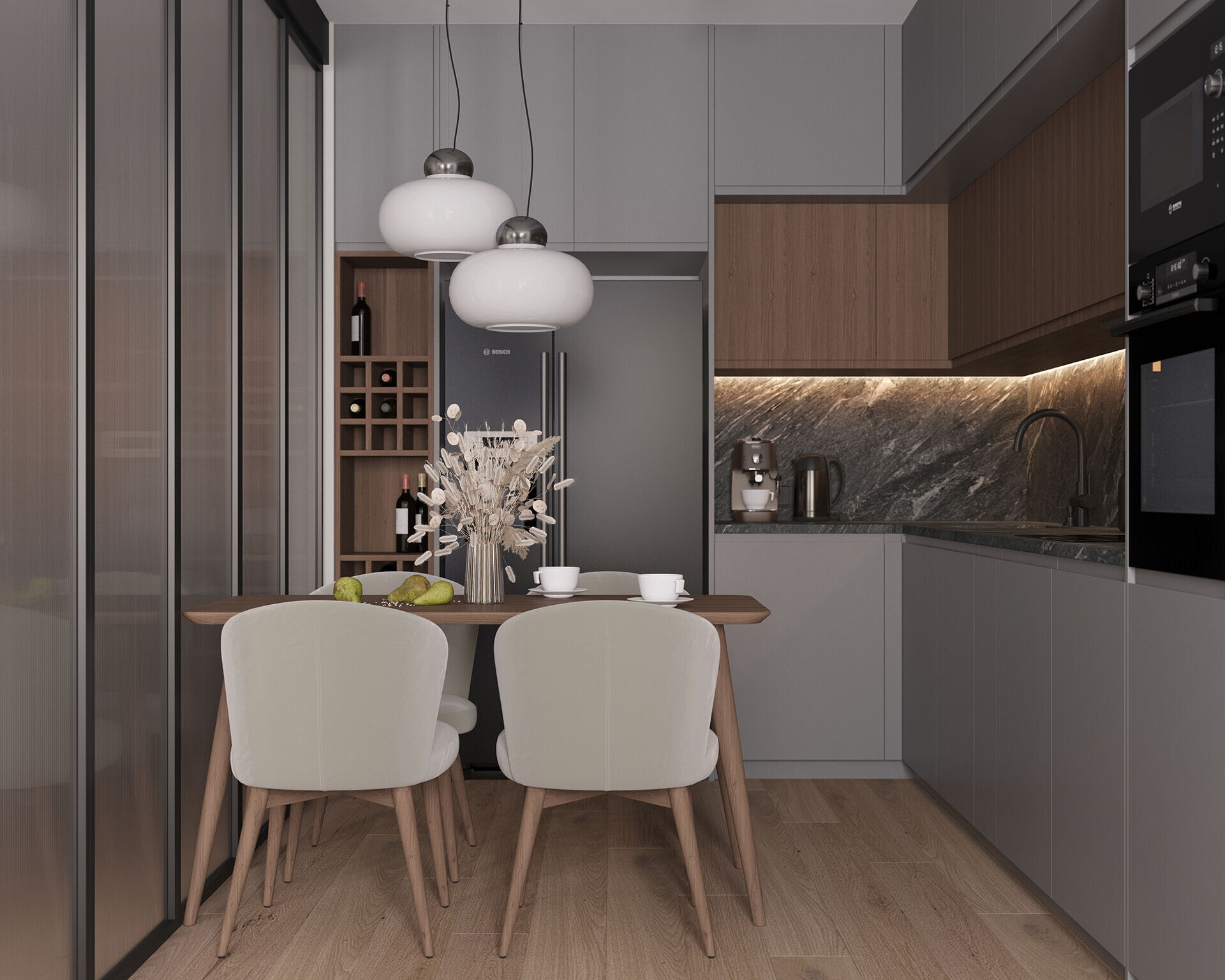 The apartment also has several working areas, a spacious dressing room, two bathrooms, a bedroom and a future children's room.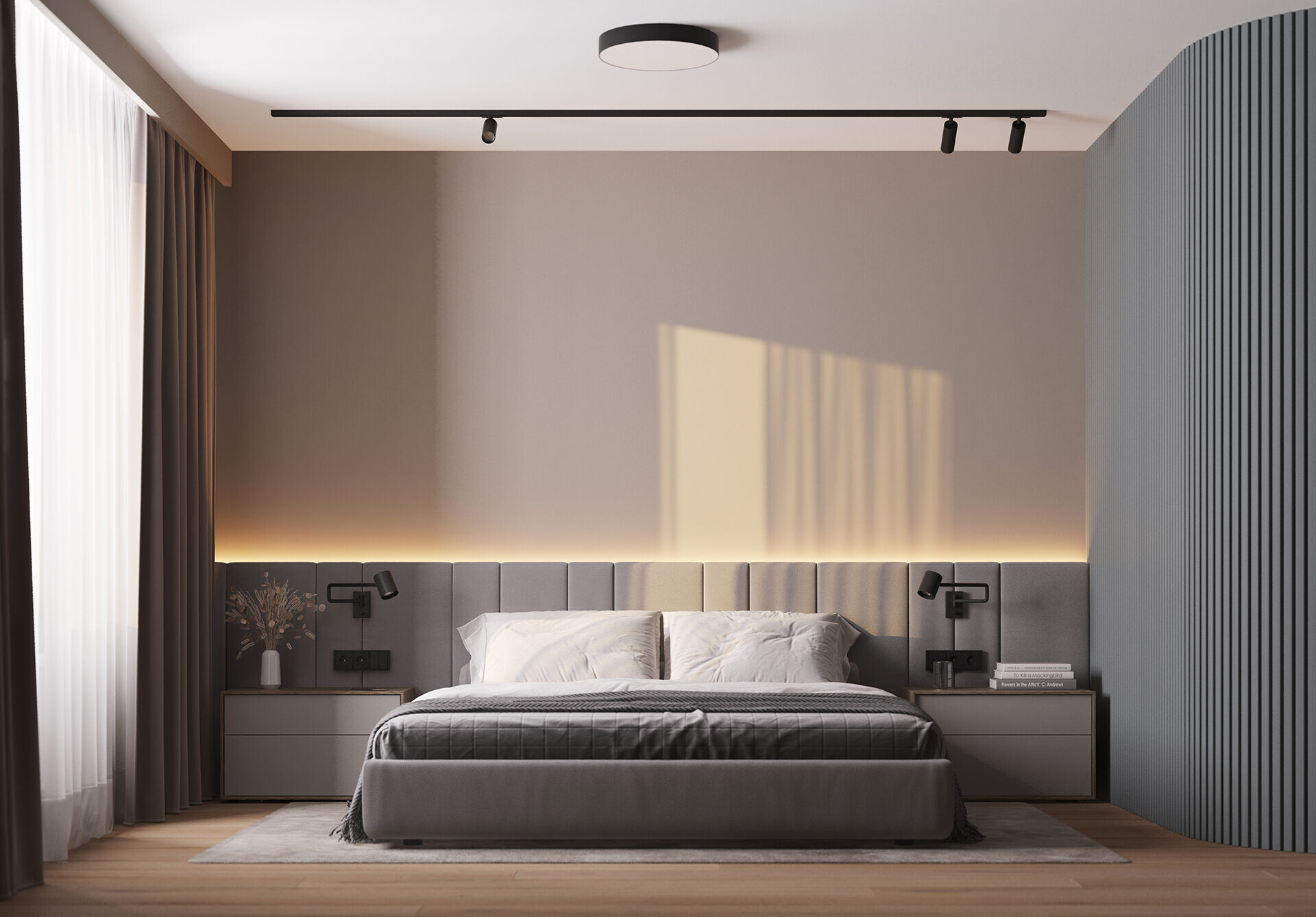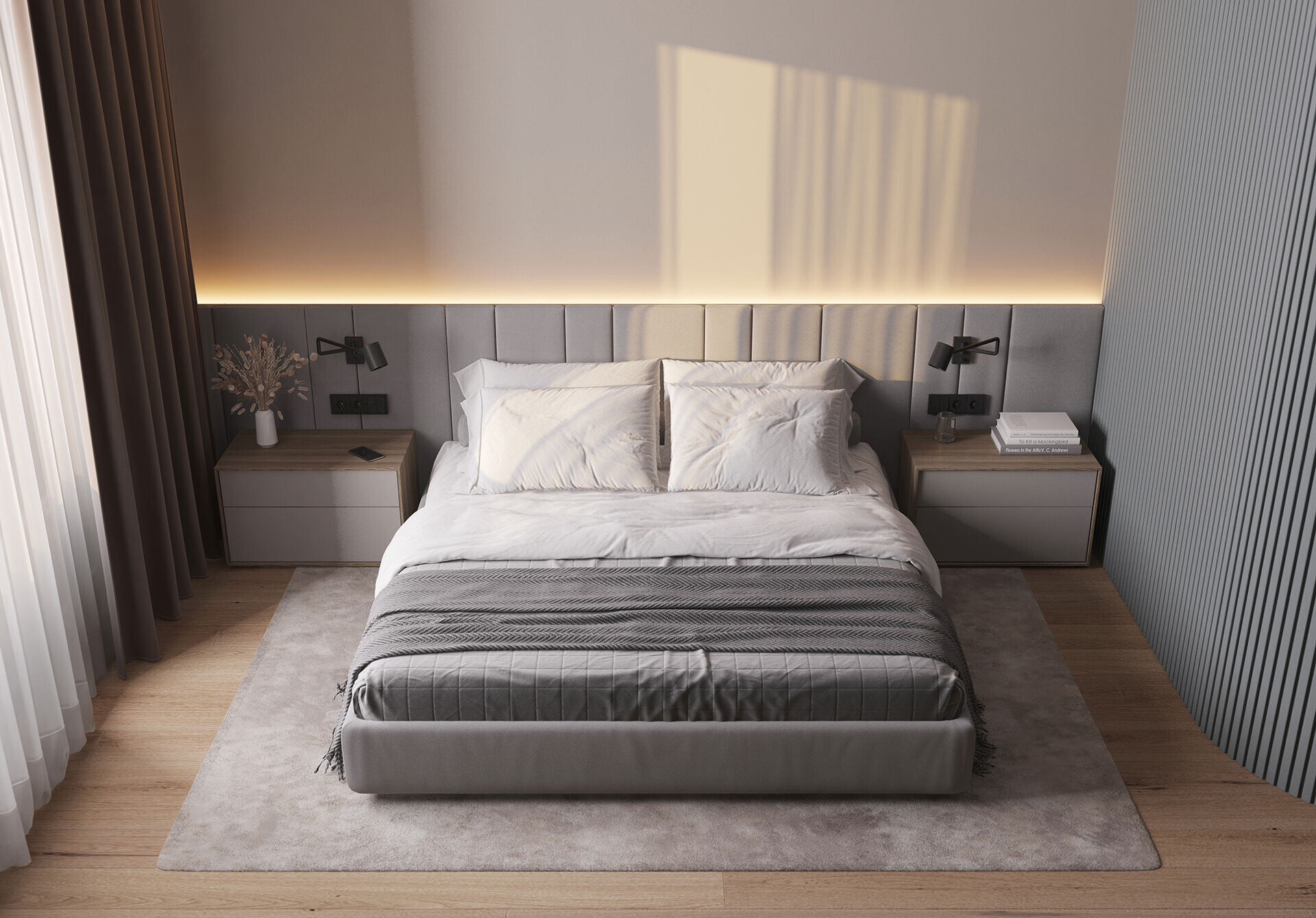 There is a lot of diffused, calm light in the rooms. As for the color solution, we used light gray as the main color. Coffee and turquoise shades, as well as the texture of dark wood, are used as accents.