Moriyama & Teshima Architects commissioned me last fall to capture an addition to the dining hall at the Conrad Grebel University College in Waterloo, Ontario.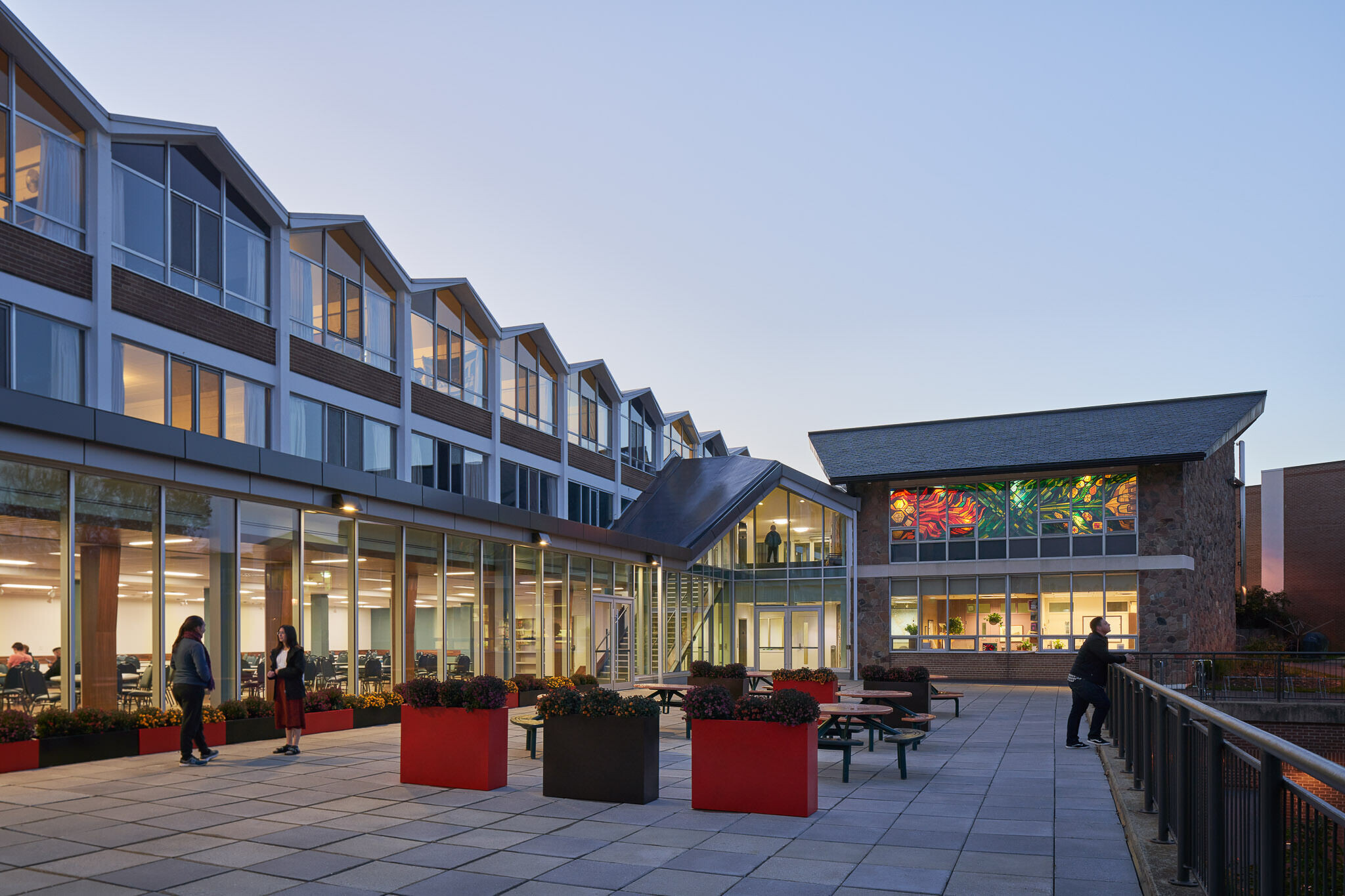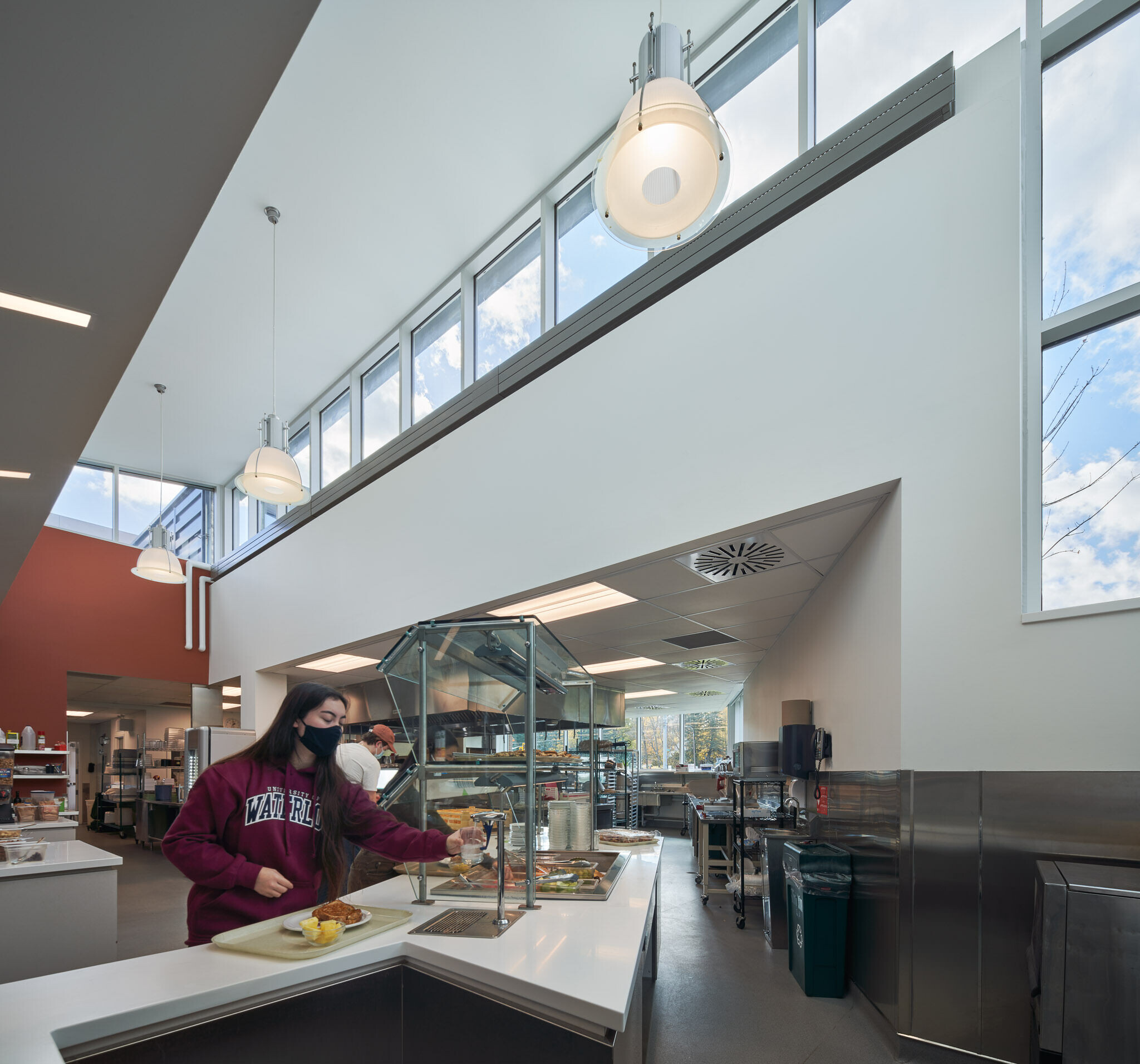 The project includes an extension to the dining room with a new staircase leading up to the chapel. We worked with the students to showcase an active campus.
The project also includes a new kitchen and servery.