The 'Avenue des combattants' and the 'pontd'Heuvy', overhanging the railway tracks, are an obligatory entry and exit point to the city of Namur. As a junction between the various districts, it is a strategic location that ensures the connection between the centre and peripheric districts. This new office building is located on the triangular lot below the bridge, surrounded by the railway tracks. This is an atypical location, isolated from the rest of the building and with great visual potential.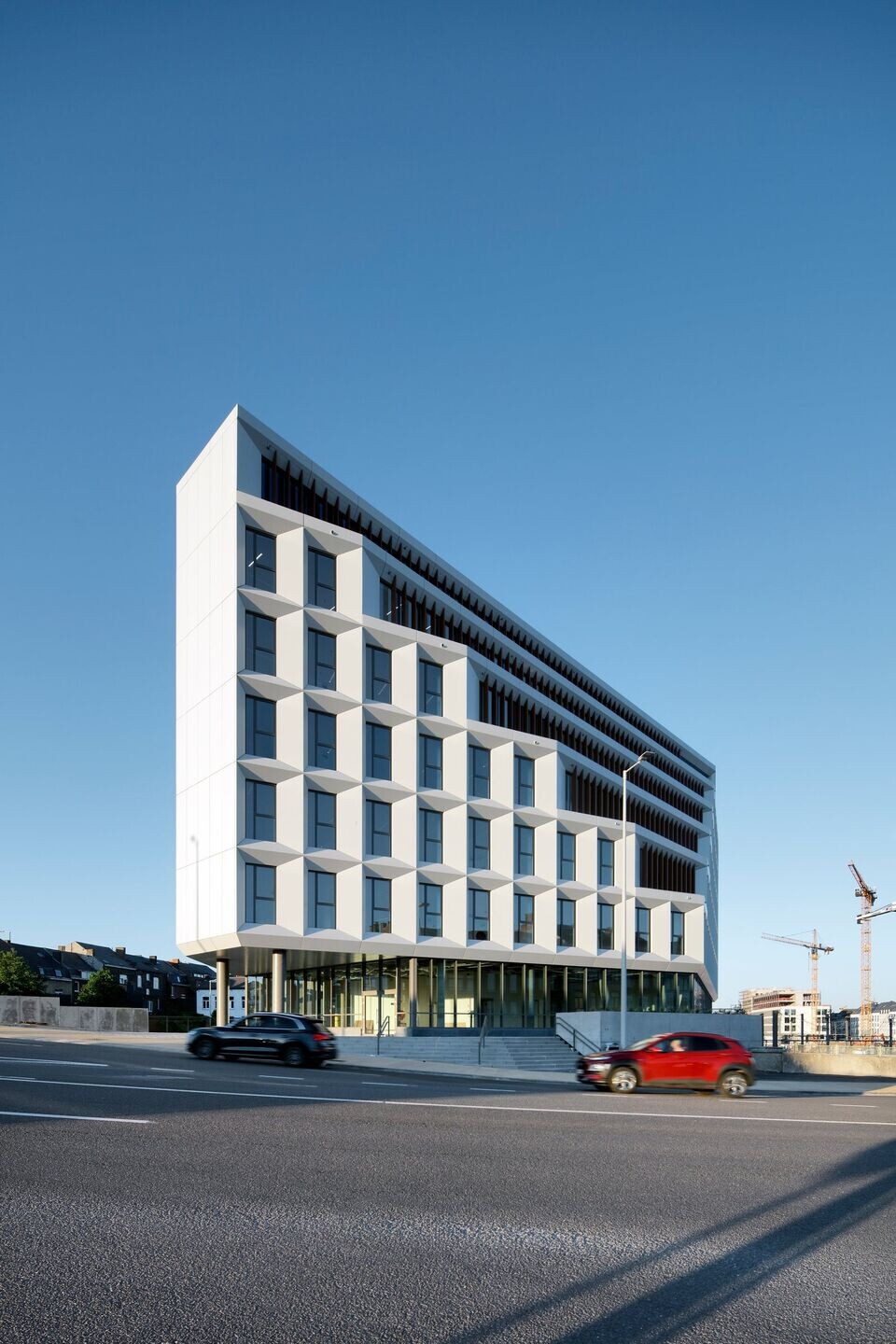 Our questioning was whether or not to live in this atypical place. After numerous discussions with the client and sketches, this atypical location emerged as an ideal position for the construction of an office building.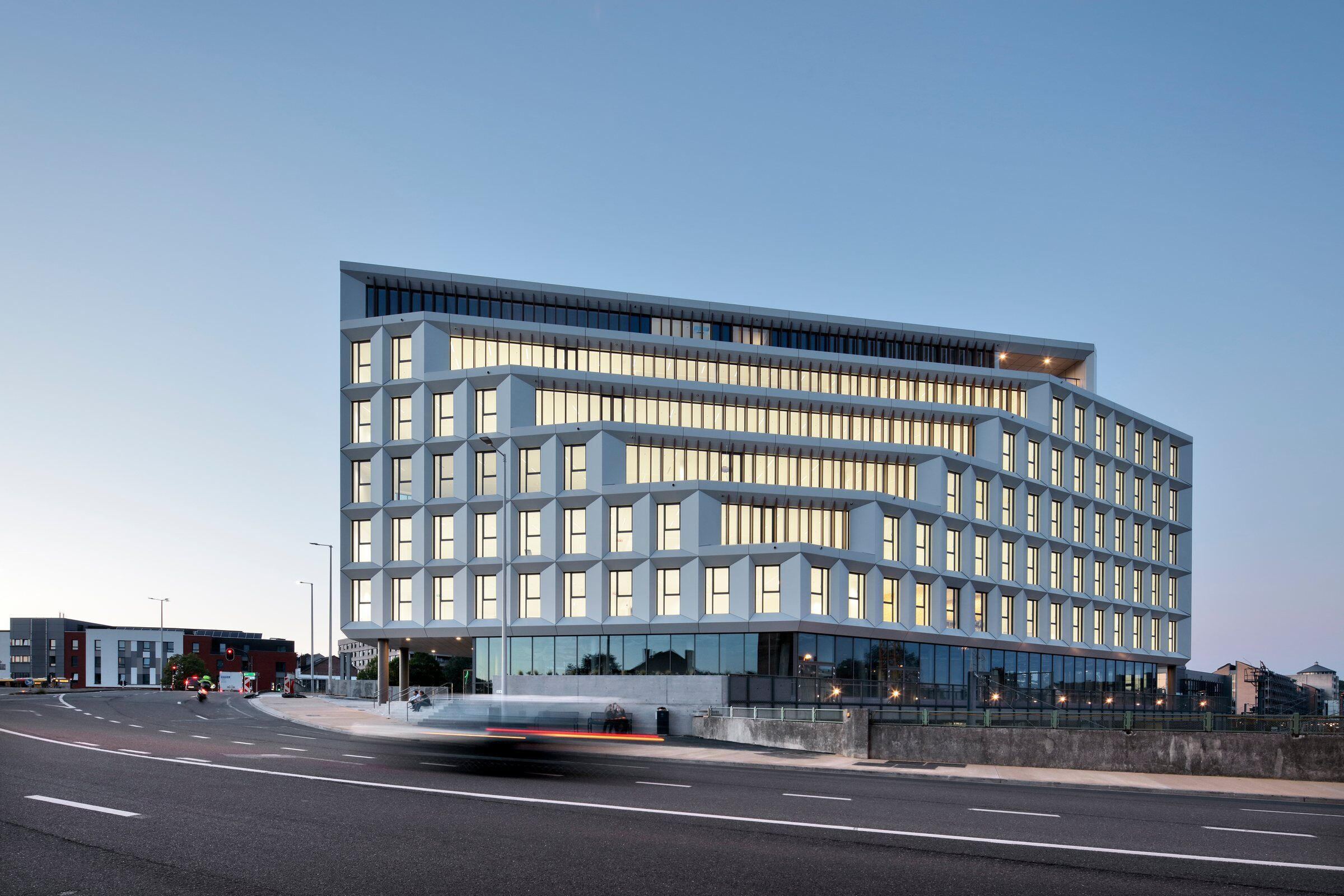 A major advantage of the site is certainly its accessibility. Indeed, it is located 500 metres from the multimodal station where buses, trains and shared cars meet. In addition, the renovation plan for the area around the station and the boulevard will facilitate pedestrian and cyclist access.
The second advantage of this particular location, in the middle of the railway lines, is the absence of direct neighbours.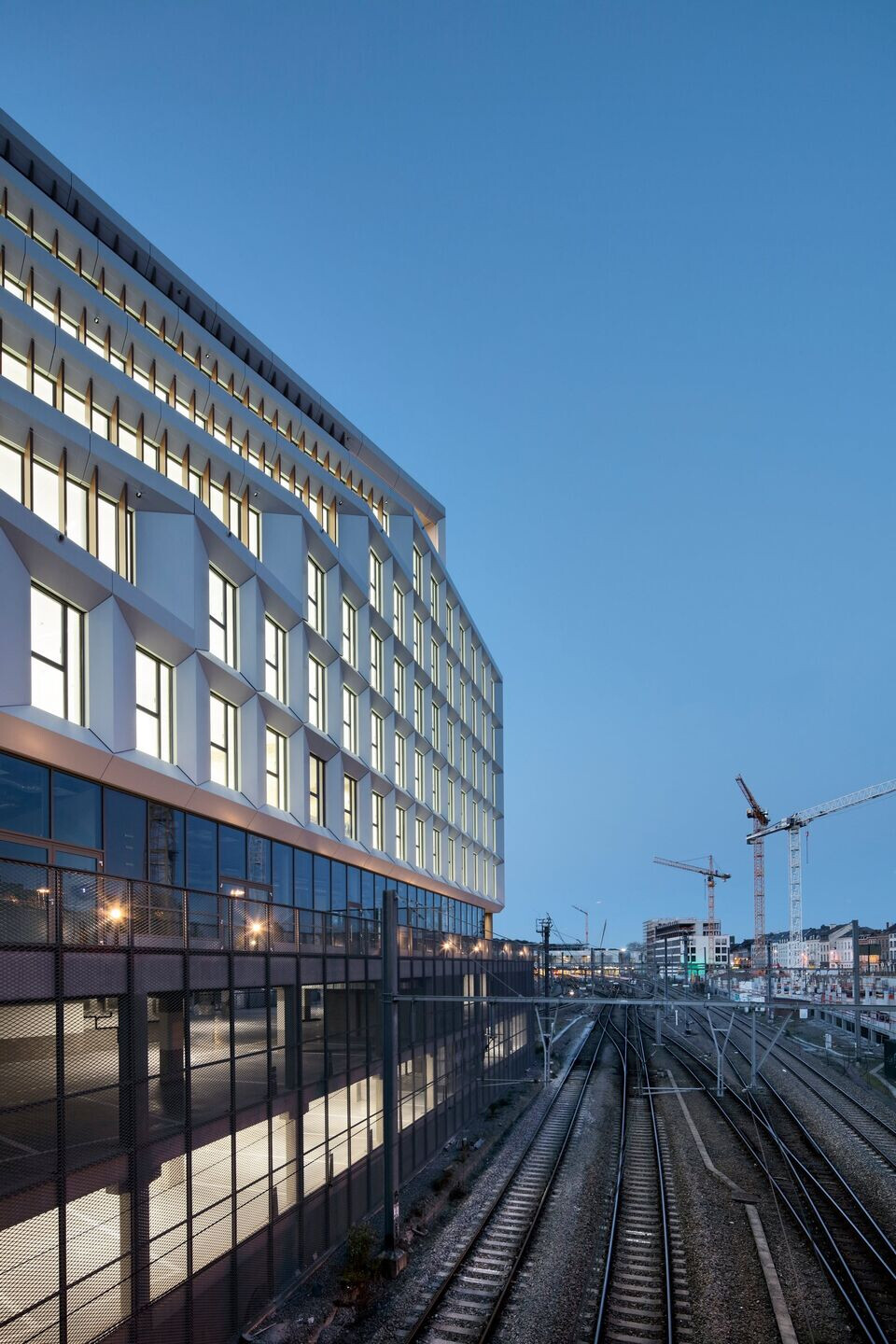 In view of this location, a strong and timeless character was essential. On the basis of the capable volume and by a succession of withdrawals and amputations, the result is a building that narrows from floor to floor in a regular manner. The facades, designed on the basis of a strict grid, are composed of a single module in prefabricated aluminium, which considerably facilitates the execution on site. The use of contemporary materials adapted to this particular situation was essential to increase the sustainability of the building.