COLLIDER is a coworking space, event-hall and bar located on the territory of the former silkworm factory of the 19th century in the center of Moscow.
The seating area in the shade of artificial trees is the first thing that catches the eye upon entering the bar. This is the perfect place to reboot during your working day. You can chat with friends and colleagues or just smoke a hookah, stretching out in a relaxed position on the sofa. In this area, we used an interesting technique - parquet boards were installed in a self-leveling concrete floor.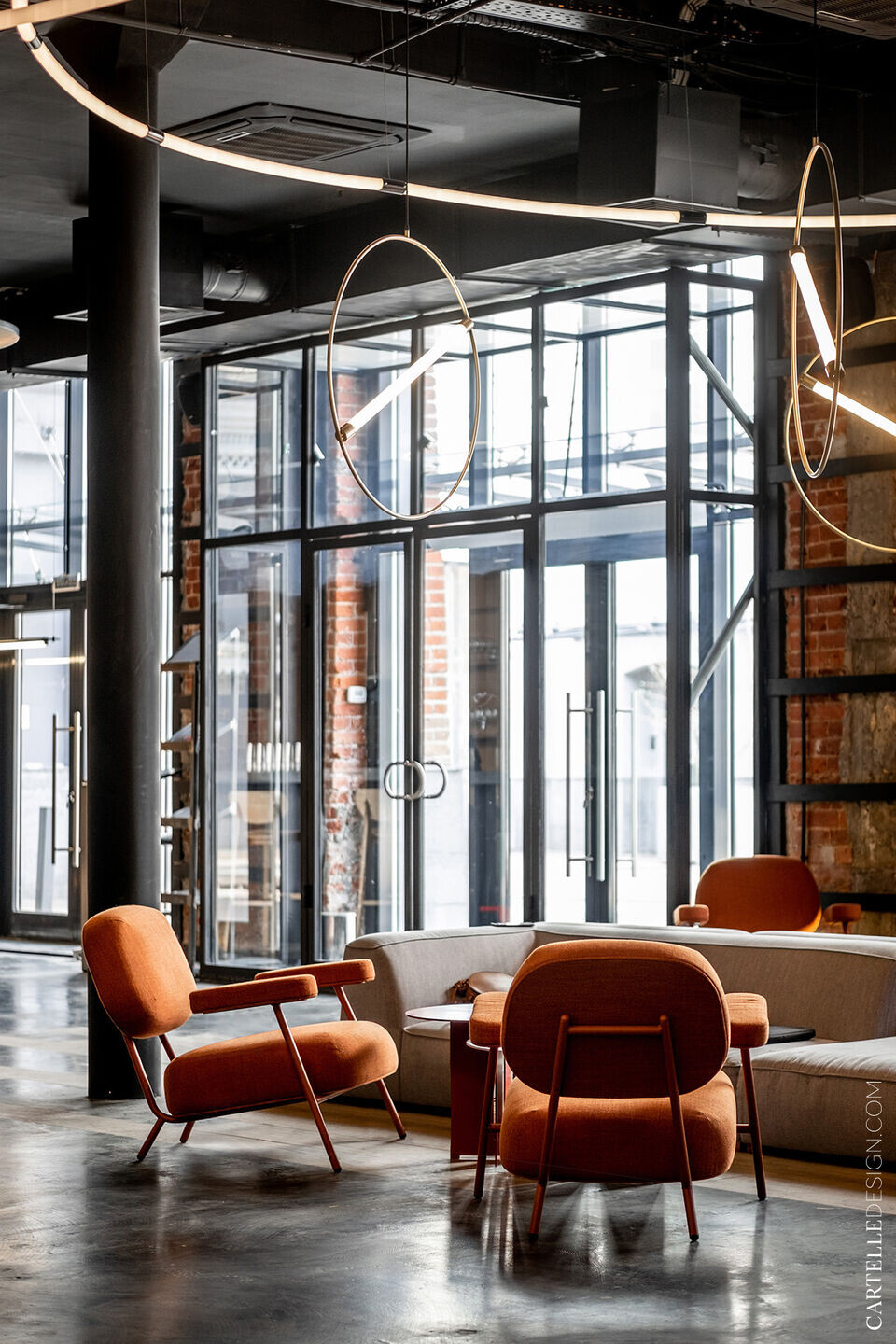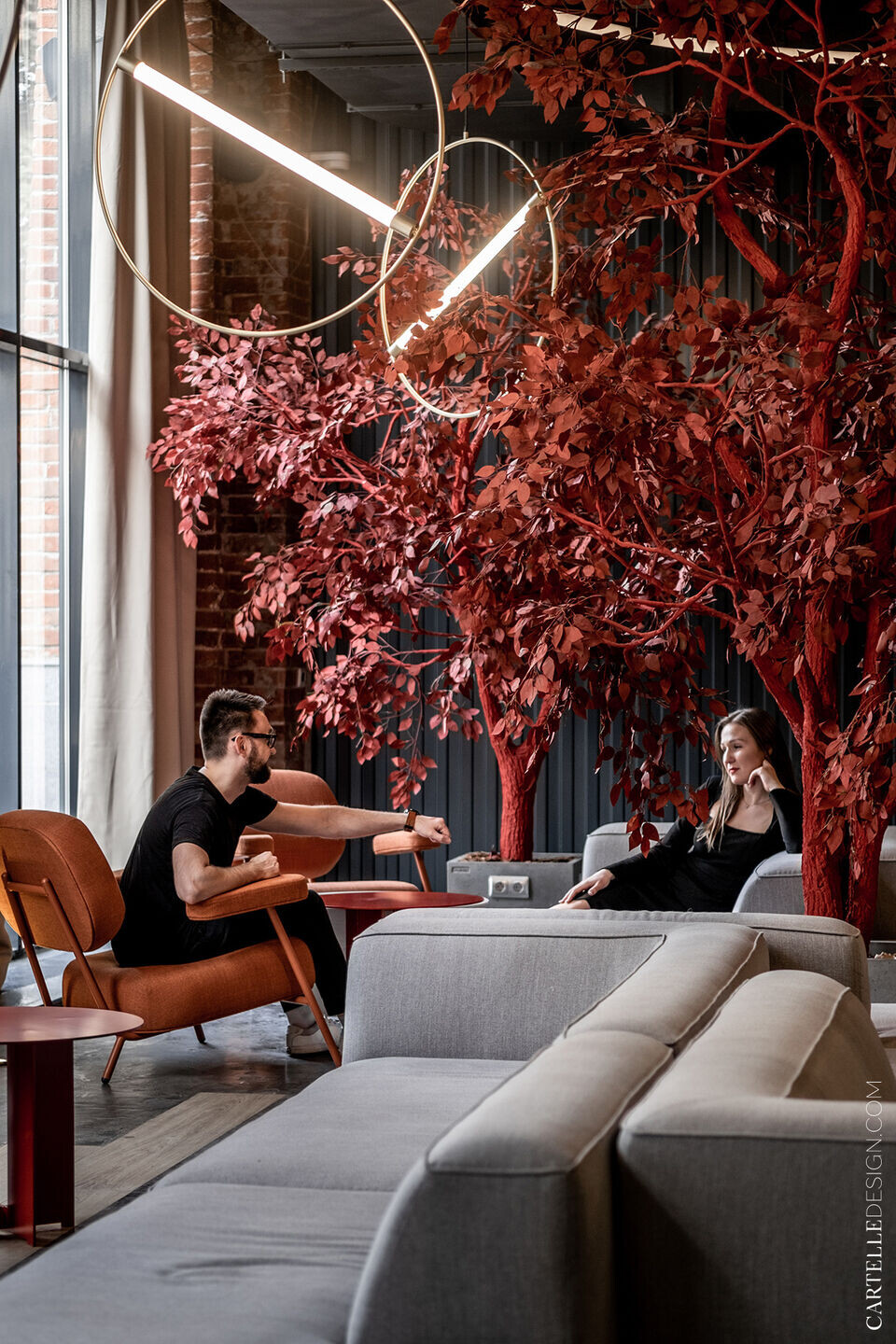 The space uses many round shapes - a reference to the idea of a collider - neon tube lights, circular decorative panels, gold brass tube lights.
Server room is decorated with backlit perforated stainless steel sheets. Now it has become an interesting object, which also conveniently zones the space, making the work area more private.
We've added wood texture, accent lights and simple Scandinavian furniture. The interior used a neutral color scheme. The result is an interesting space that has retained its loft character, but at the same time has become more friendly and cozy.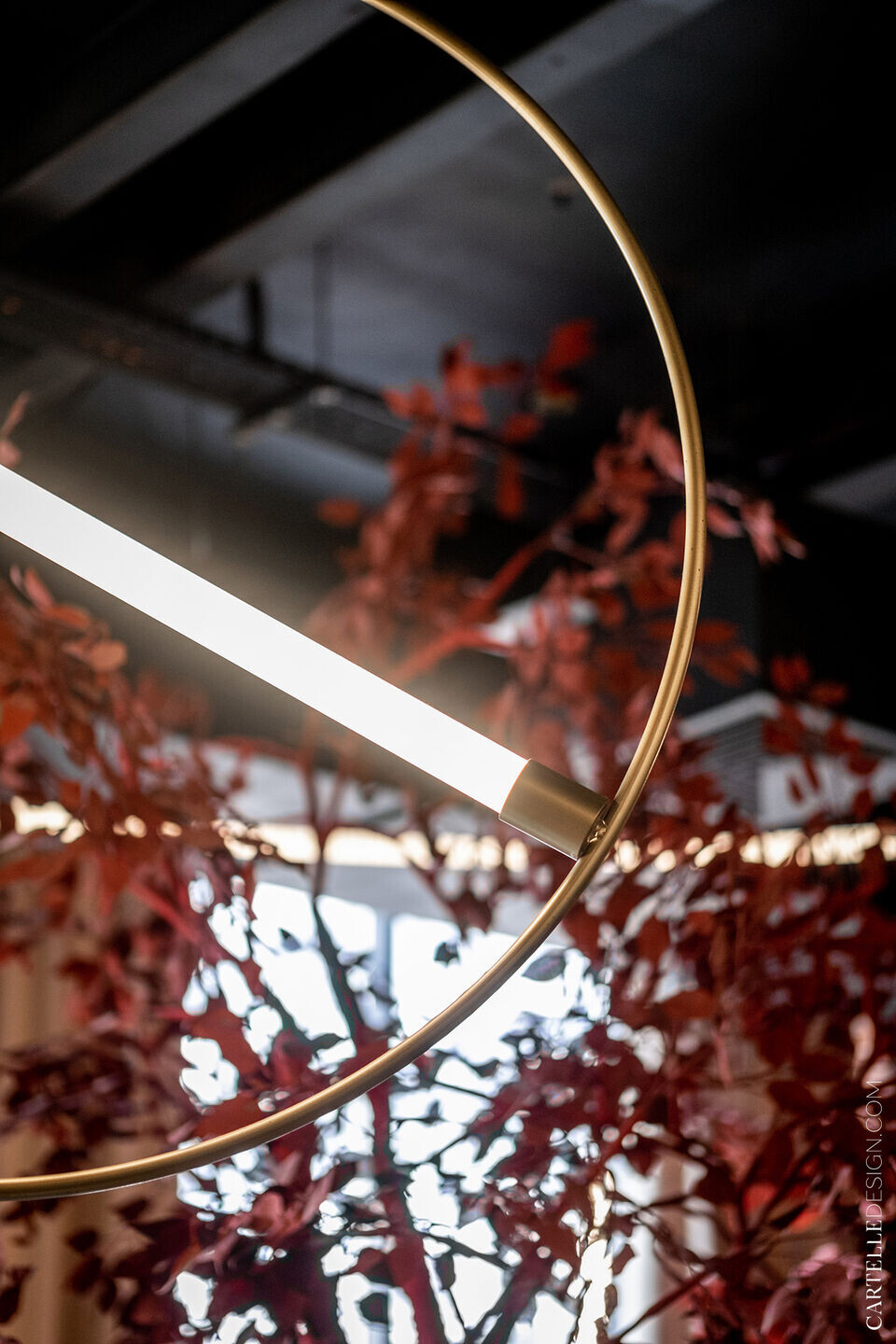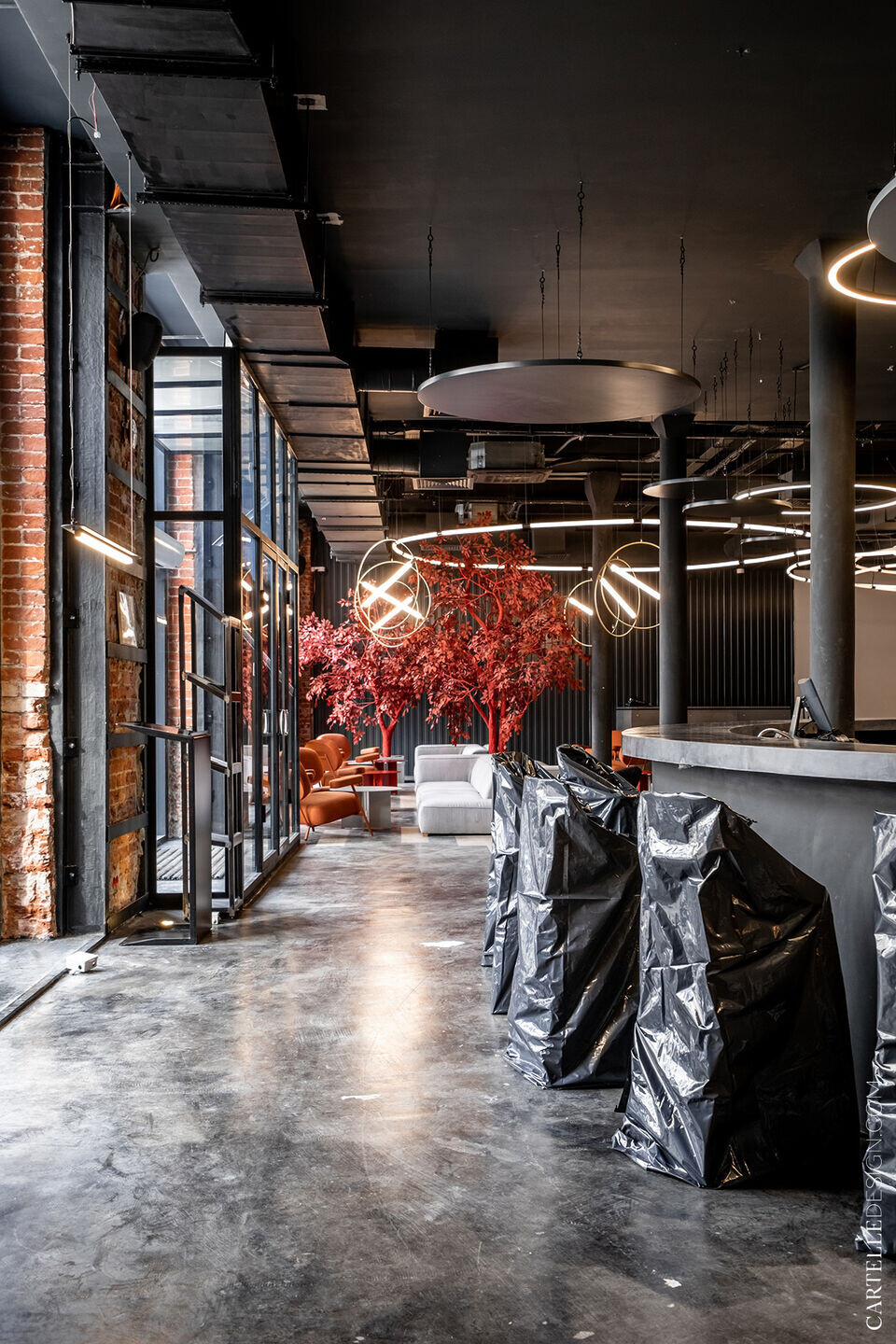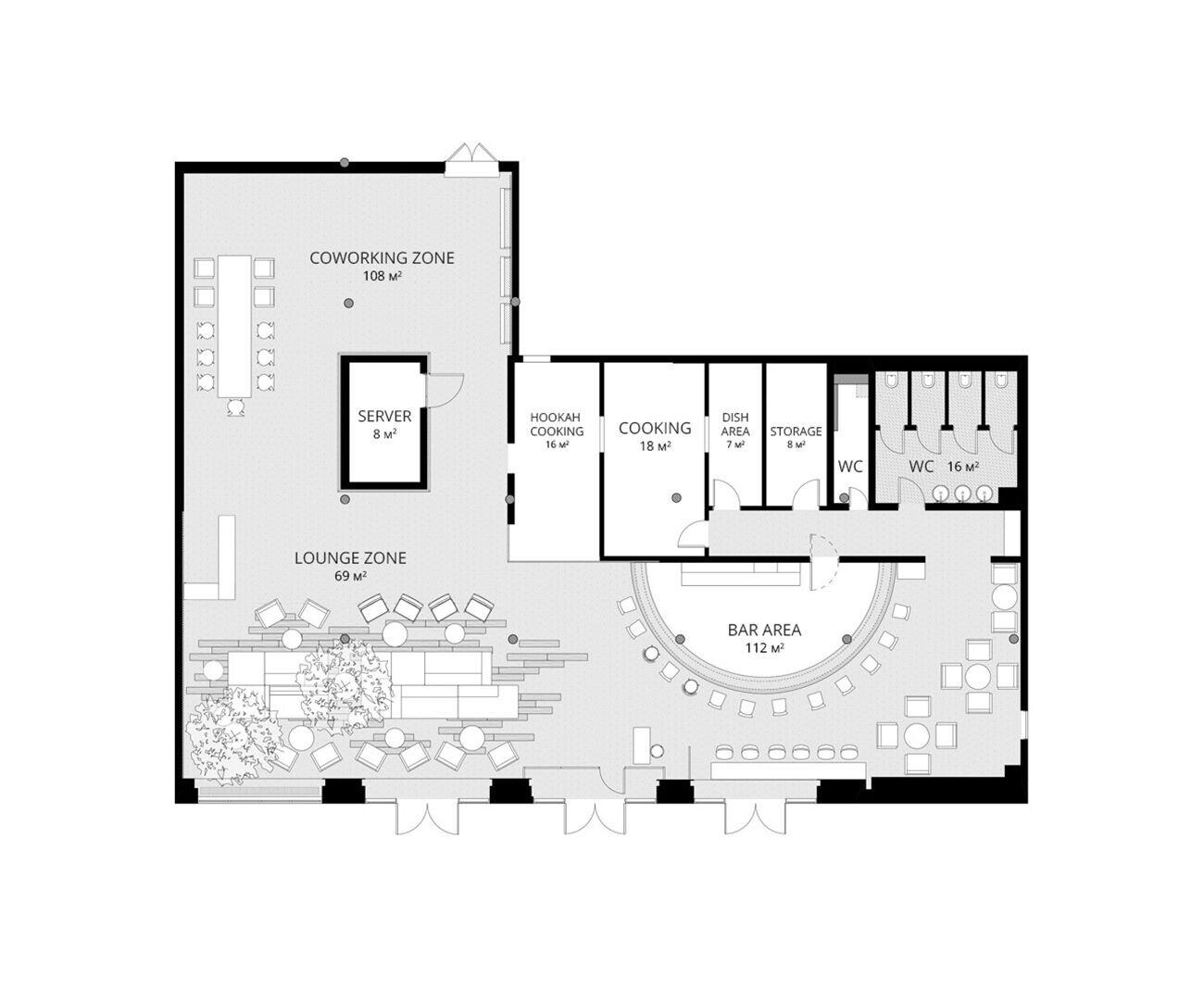 Material Used :
1. Delo Design: Armchair
2. Hardkea: Concrete products
3. Handle: Ring lights
4. Pluskouple: Pendant Lamp
5. Centrsvet: Lights