Cocobrew Express drive thru are located on one of Rockhampton's busiest intersections along the Queensland's national highway that is the main artery between Brisbane and Cairns. Nestled amongst several other fast food and drive-thru restaurants, the building heavily relies on design and 'impact' to create curb-size interest and point of difference. Designed in collaboration with several local consultants and a local developer, Design + Architecture has created a functional and striking drive thru.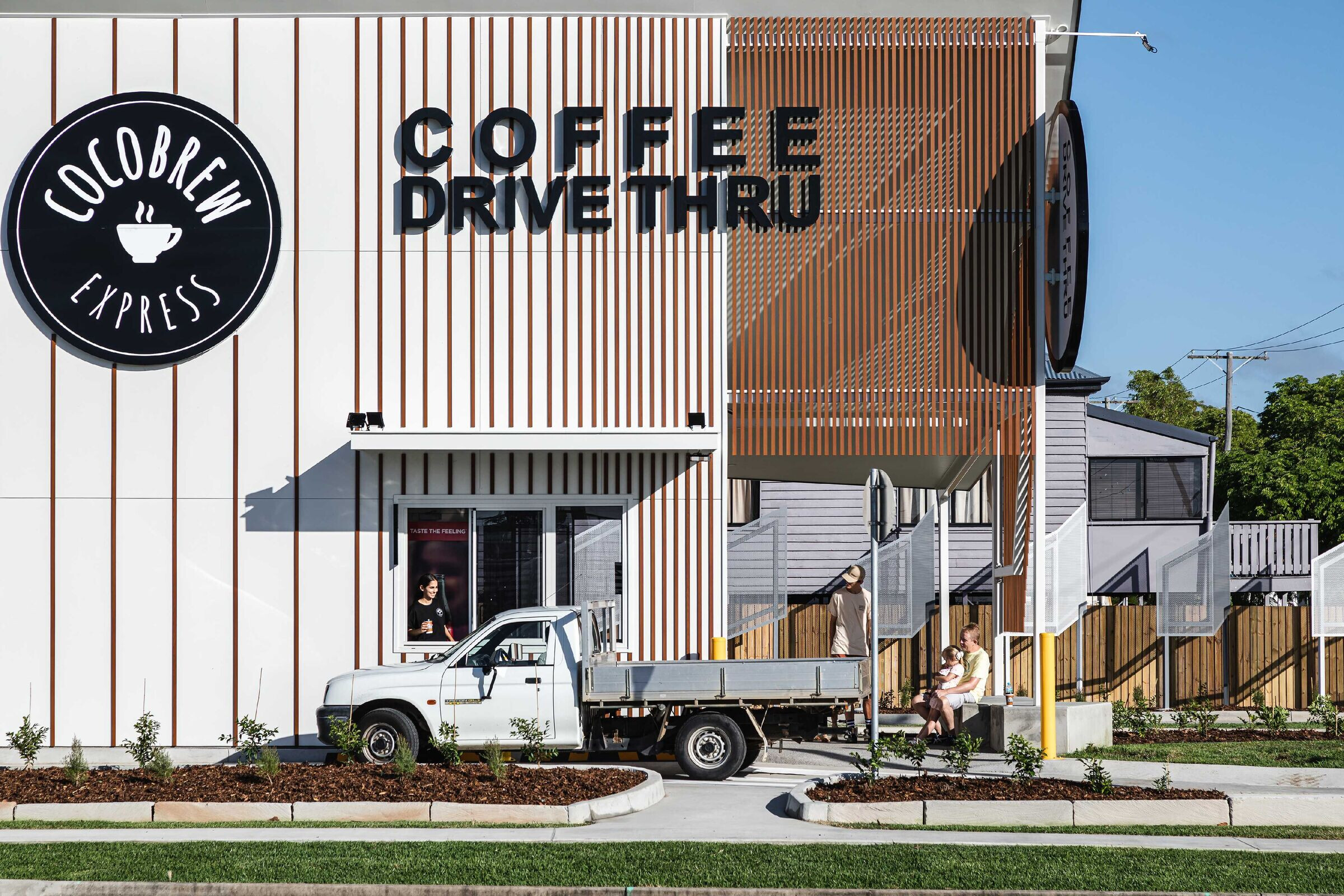 Being situated in such a high traffic area, the site has several access points from various directions, from the highway and also from the neighbouring residential area. Although small in size, with just over 52 square meters of gross floor area, the building has a mighty presence with a striking road facing façade, maximising advertising opportunities for the tenant and creating visual impact to the passing traffic.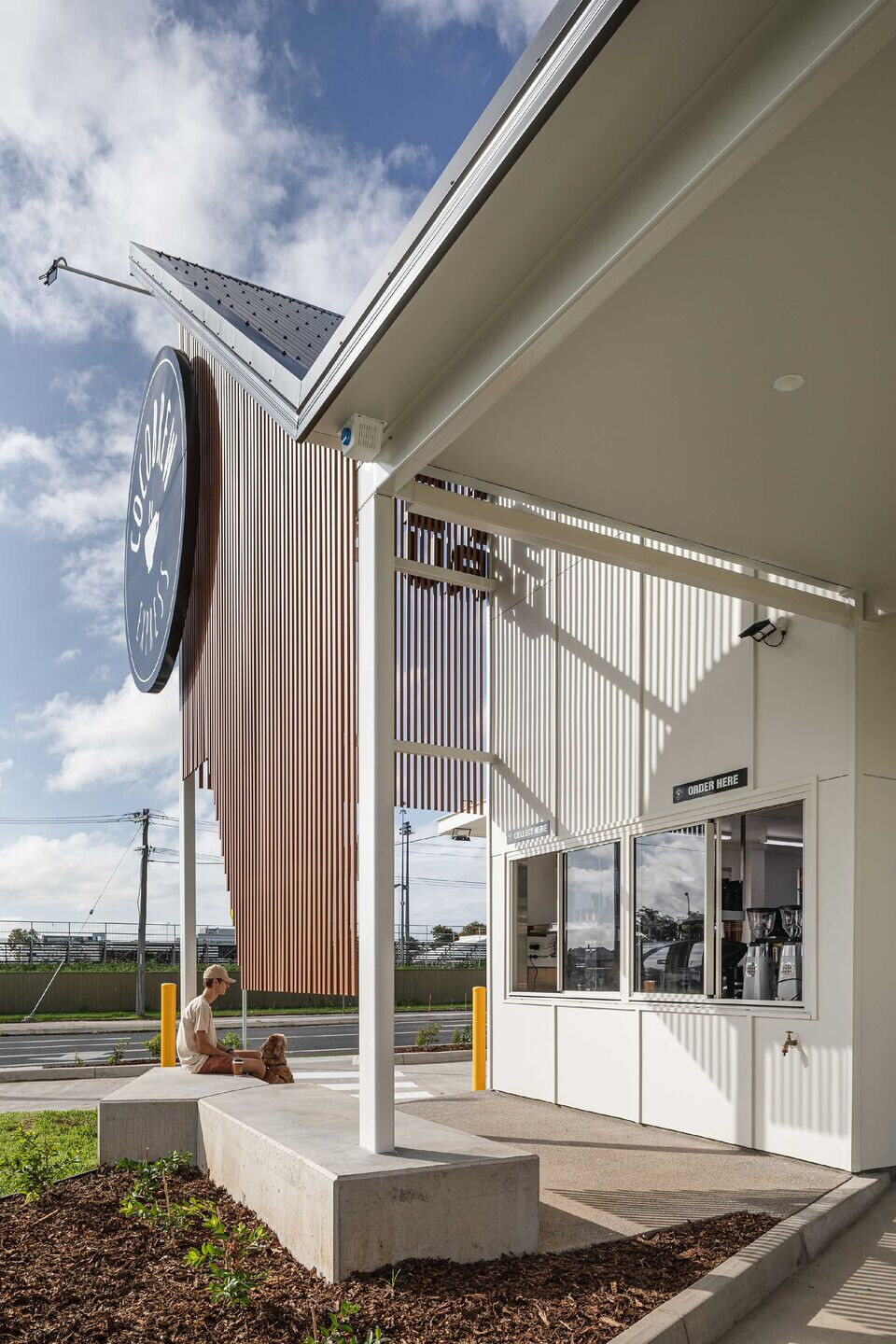 The building design draws on three influences; nature, 'the peacock effect' and paying respect to the surrounding residential neighbourhood. By using natural reflecting materials, the building is softened to complement and amplify the surrounding natural environment. This is specifically demonstrated in the use of timber battens, not only to soften the space, but also to create architectural interest along the main striking building facade. The space surrounding the building features landscaping and turf to seamlessly transition into the neighbouring residential land.
To further enhance this transition, a large awning wraps around the main structure, reminiscent of the iconic Queenslander and Queensland Cottage style houses that surround the neighbourhood. Same as a male peacock spreading his wings to attract a passing female, the building relies on the striking main facade to attract passing motorists for their daily coffee fix.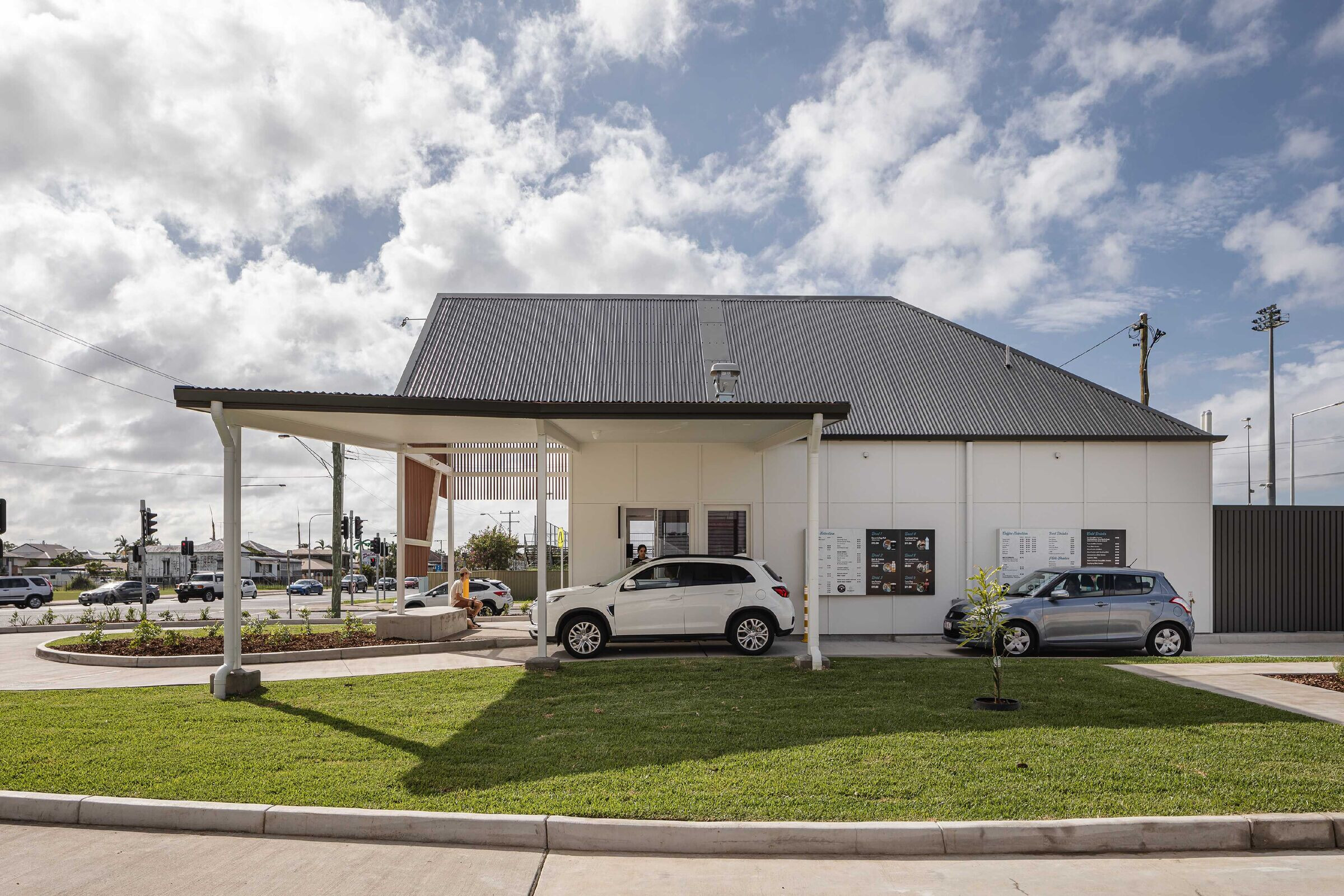 Low maintenance was a key consideration in the design of Cocobrew Express. Robust materials such as painted fibre cement sheets, aluminium and timber cladding were selected to reduce maintenance.