Sorrento's Coastal Pavilion is a highly personalised home reflective of its location on Victoria's Mornington Peninsula and the unique needs of the family who call it home. More than a weekend retreat or seaside escape, this is the forever home of residents seeking a new life where family and business coexist by the sea.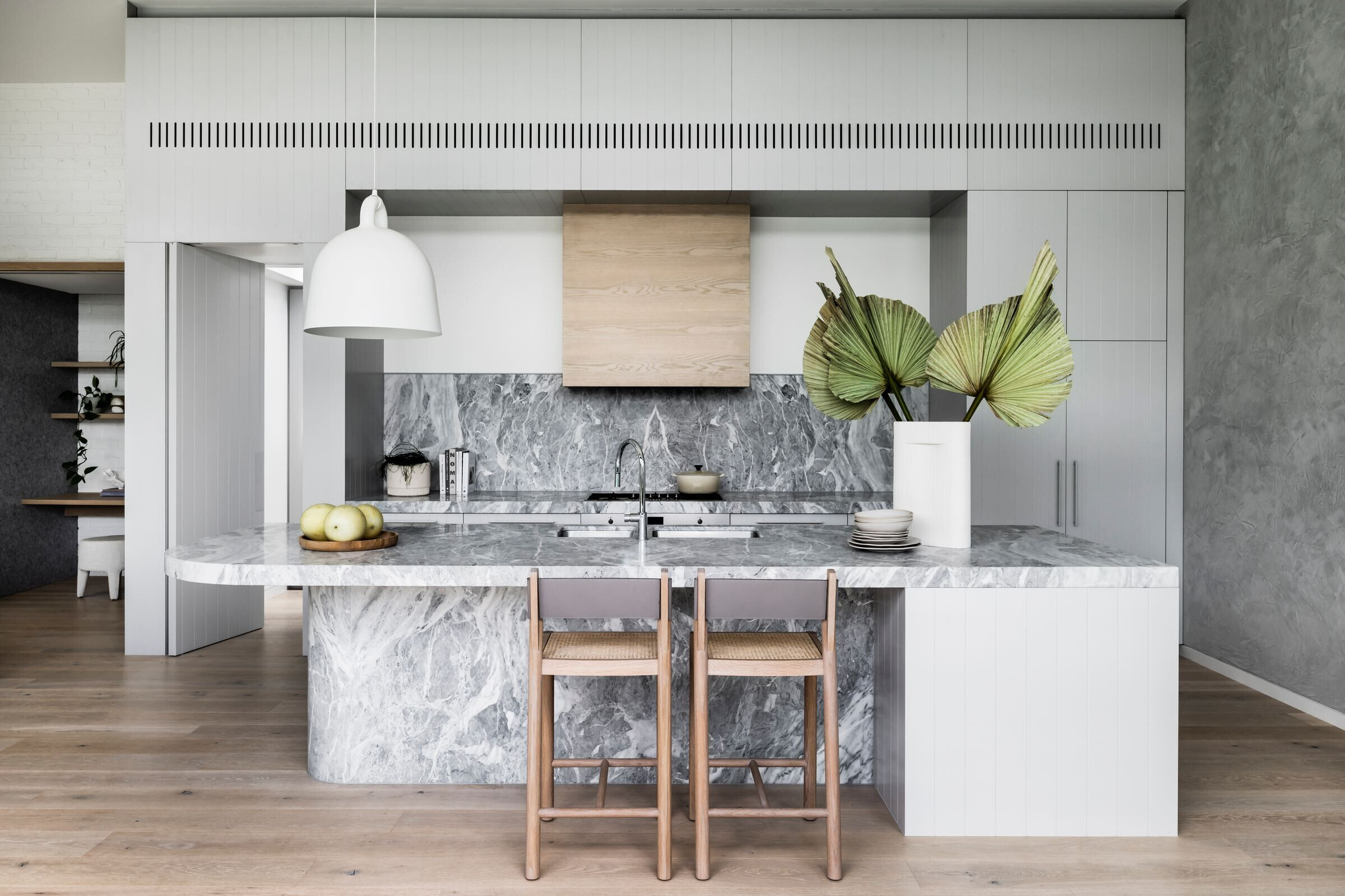 Tasked with a complete reimagining of site, an original fibro-shack was demolished to make way for an authentic, timeless design that marries mid-century modern and coastal influences – an ideal showcase for the client's own business of similarly inspired furniture and décor.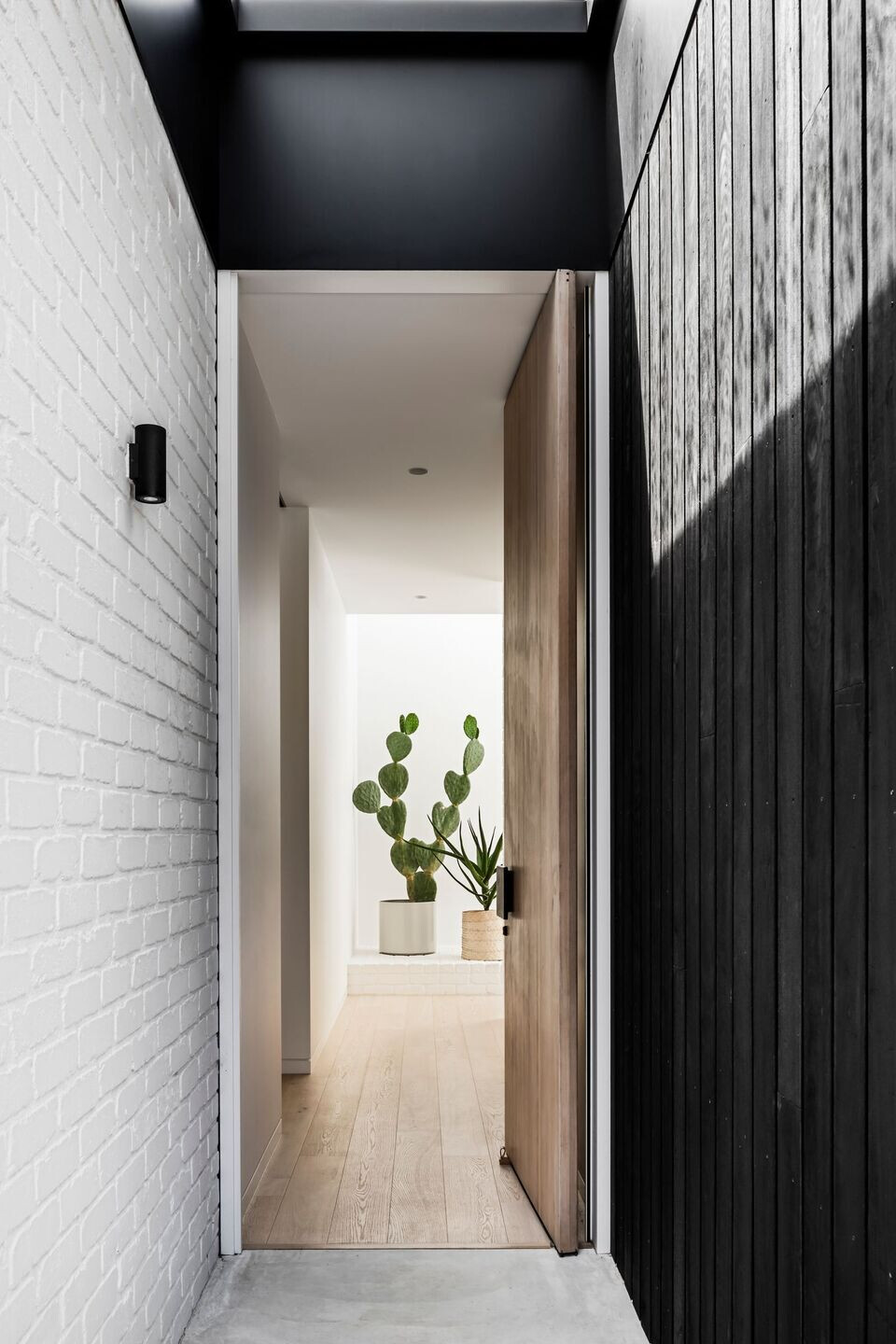 A design of longevity that draws on the beachside locale whilst eschewing any sense of coastal cliché, the architectural form was conceived as a series of connected pavilions, orientated to optimize light and vista across the sloping block.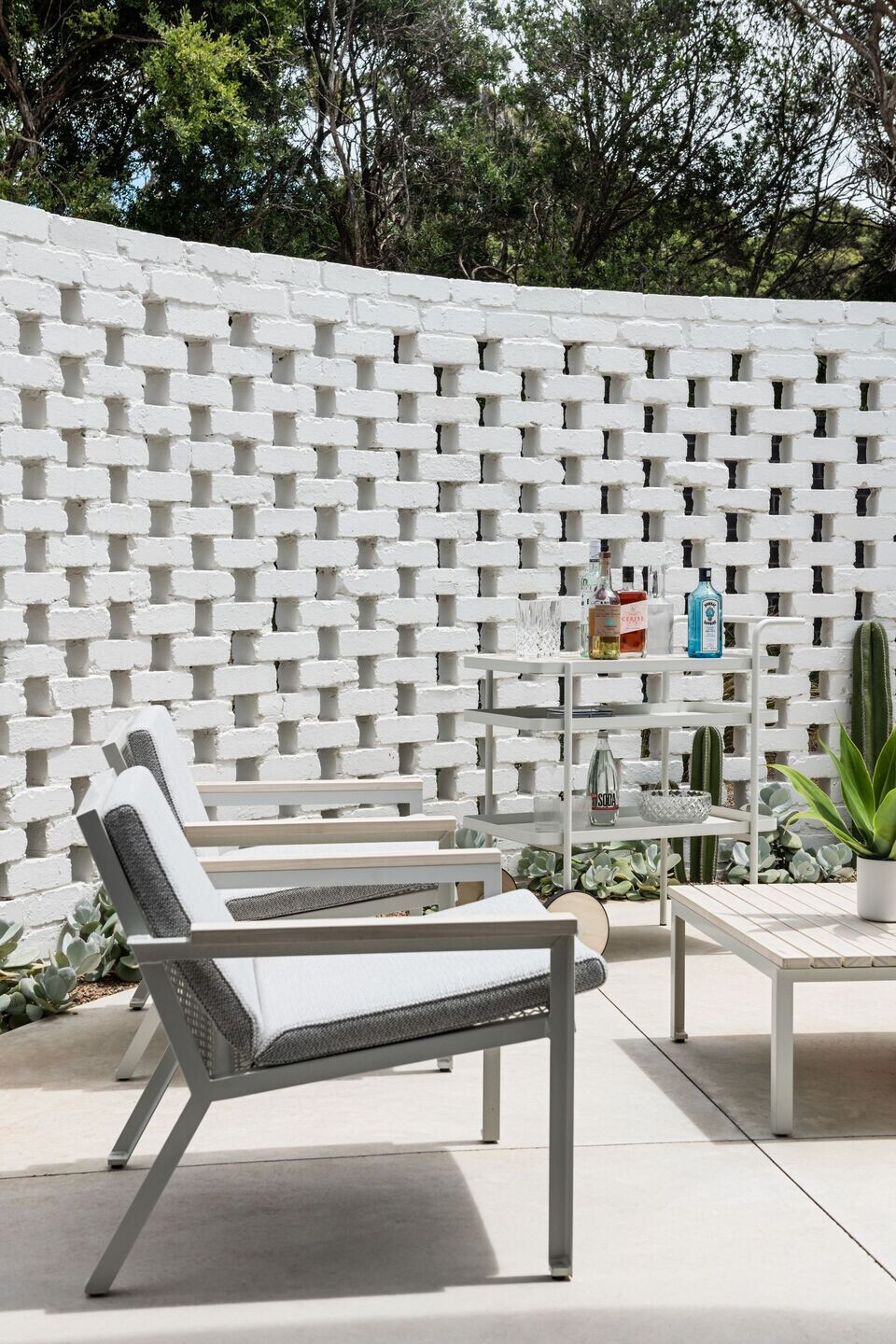 Finding beauty in contradiction, a considered pairing of soft and striking forms, materials and textures ensures a sense of harmony. Zinc riffs off charred timber and painted brick presents a textured alternative to off form concrete, while the curve of a breeze block wall upon entry is counterbalanced by the punctuation of articulated lines.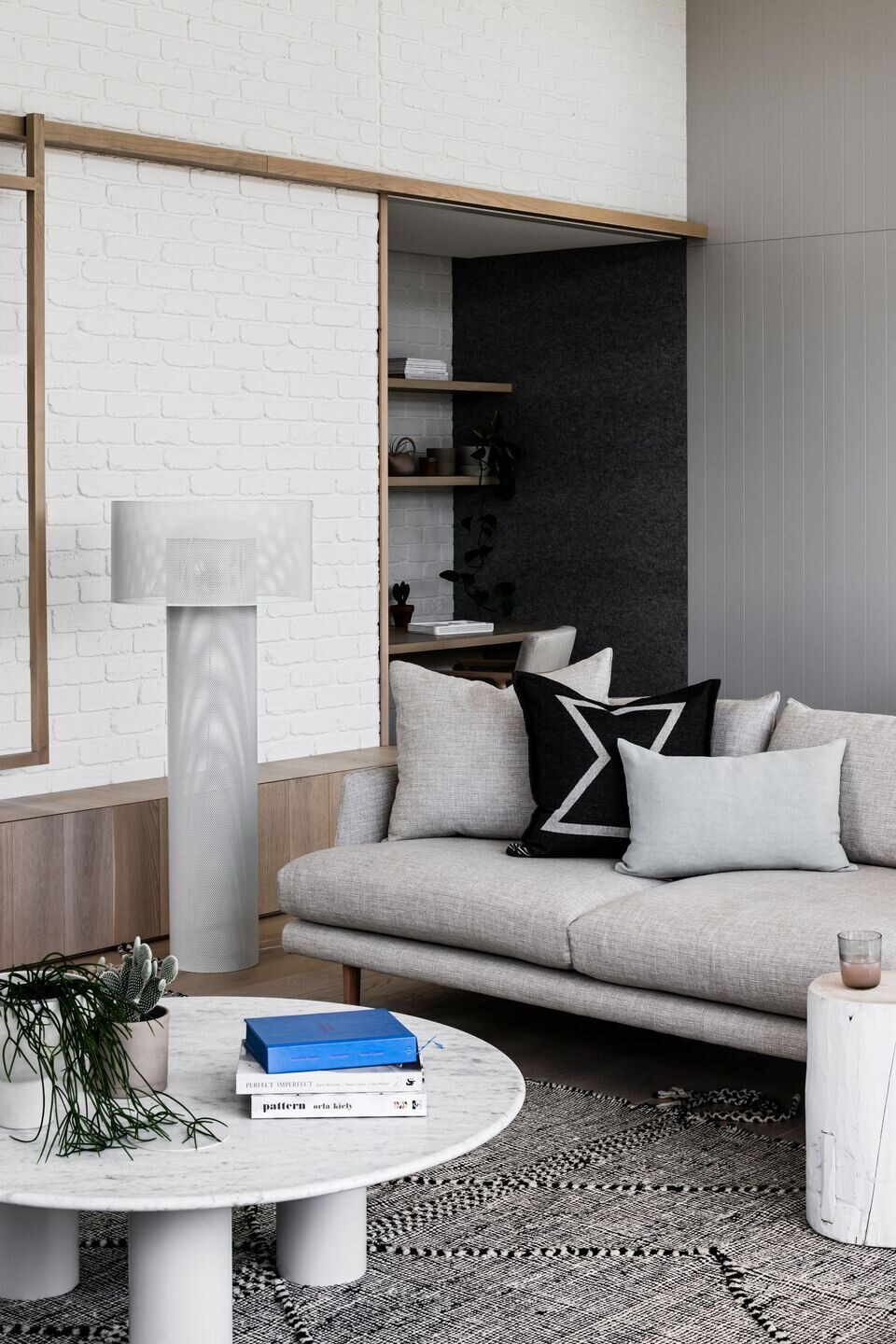 Walking across the threshold, a staggered hallway opens to reveal the home's split levels, all with aspects connecting the inside and out. From a private sanctuary at the front to generous entertaining space at the rear, a neutral palette encourages spatial connection and uninterrupted flow; a sense of warmth established through restrained colour accents.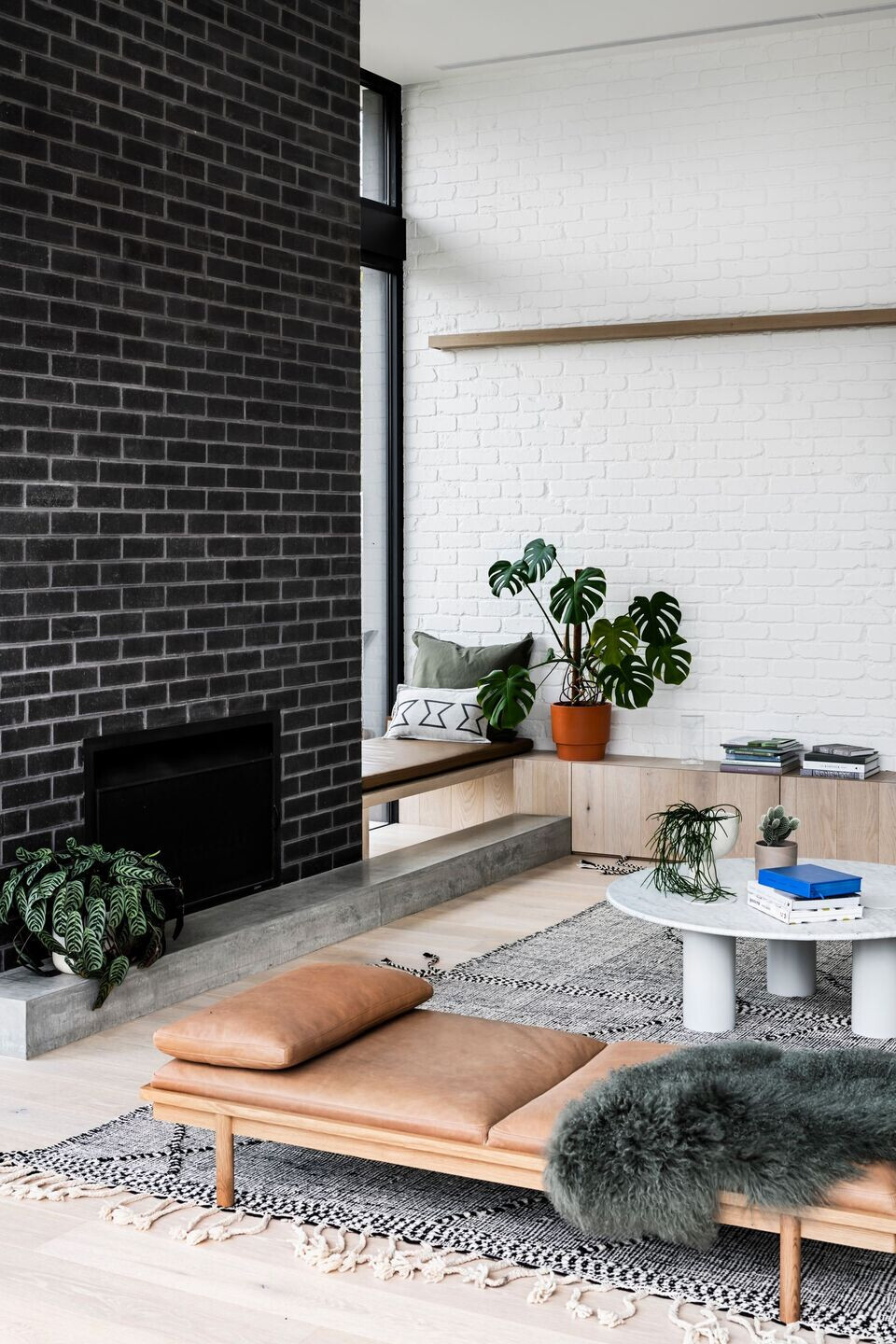 Placement of everyday items as artwork paired with pieces from the client's own furniture business enrich with sentiment and personality – a sense of permanence signaling people really live here.
A soft powder blue surfboard beckons entry to the mid-level bedrooms, ensconced between the top floor private retreat and lower entertainment zone. A sanctuary like study overlooks the pool and garden – ideal for residents who work from home – and when it's time for a break, a refreshing drink under the pergola awaits.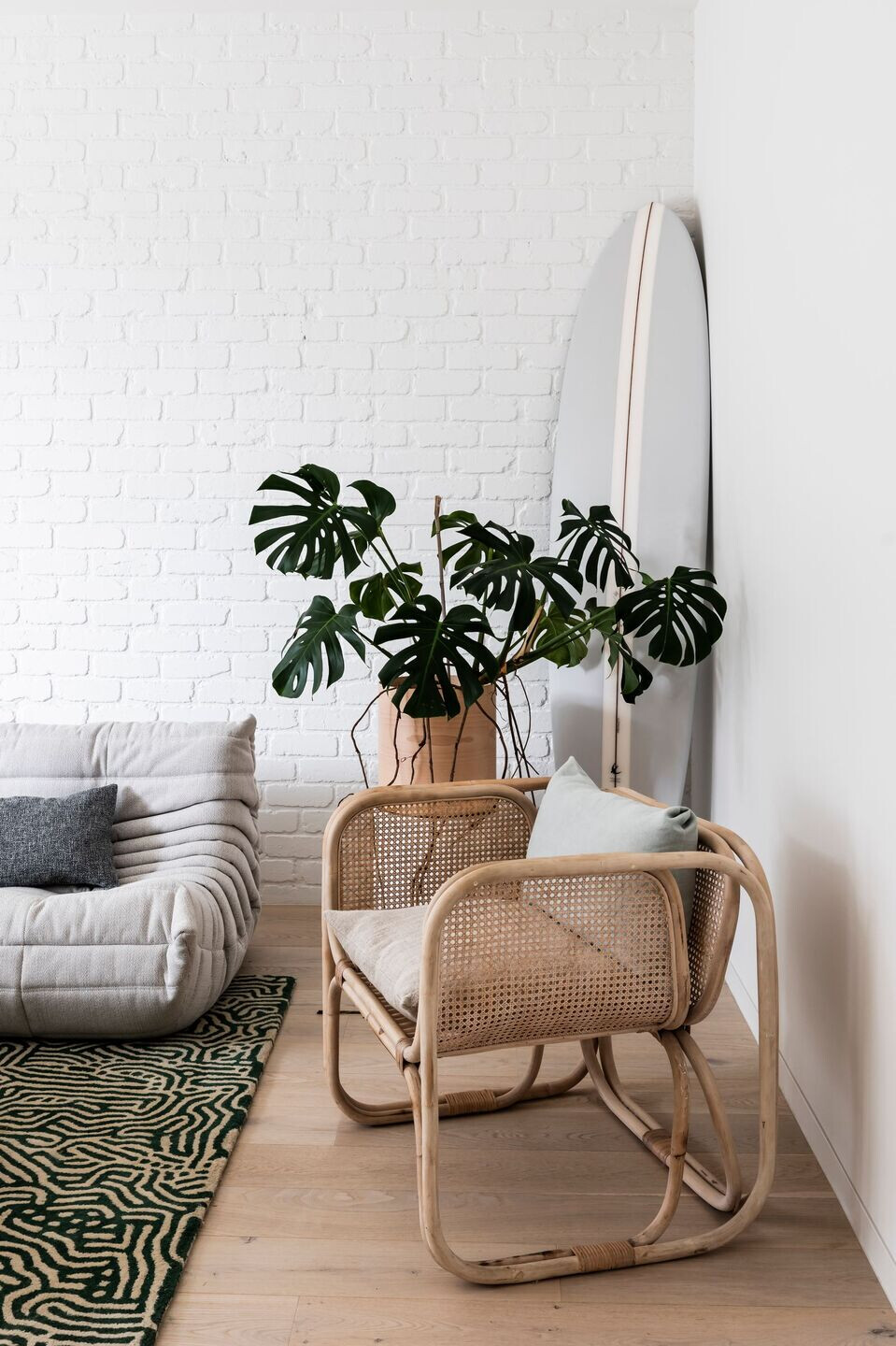 In the kitchen the balanced proportions of an oversized pendant reign over a stone island bench; the curve of the island and the radius of the pendant precisely matched, exemplifying superb attention to detail throughout.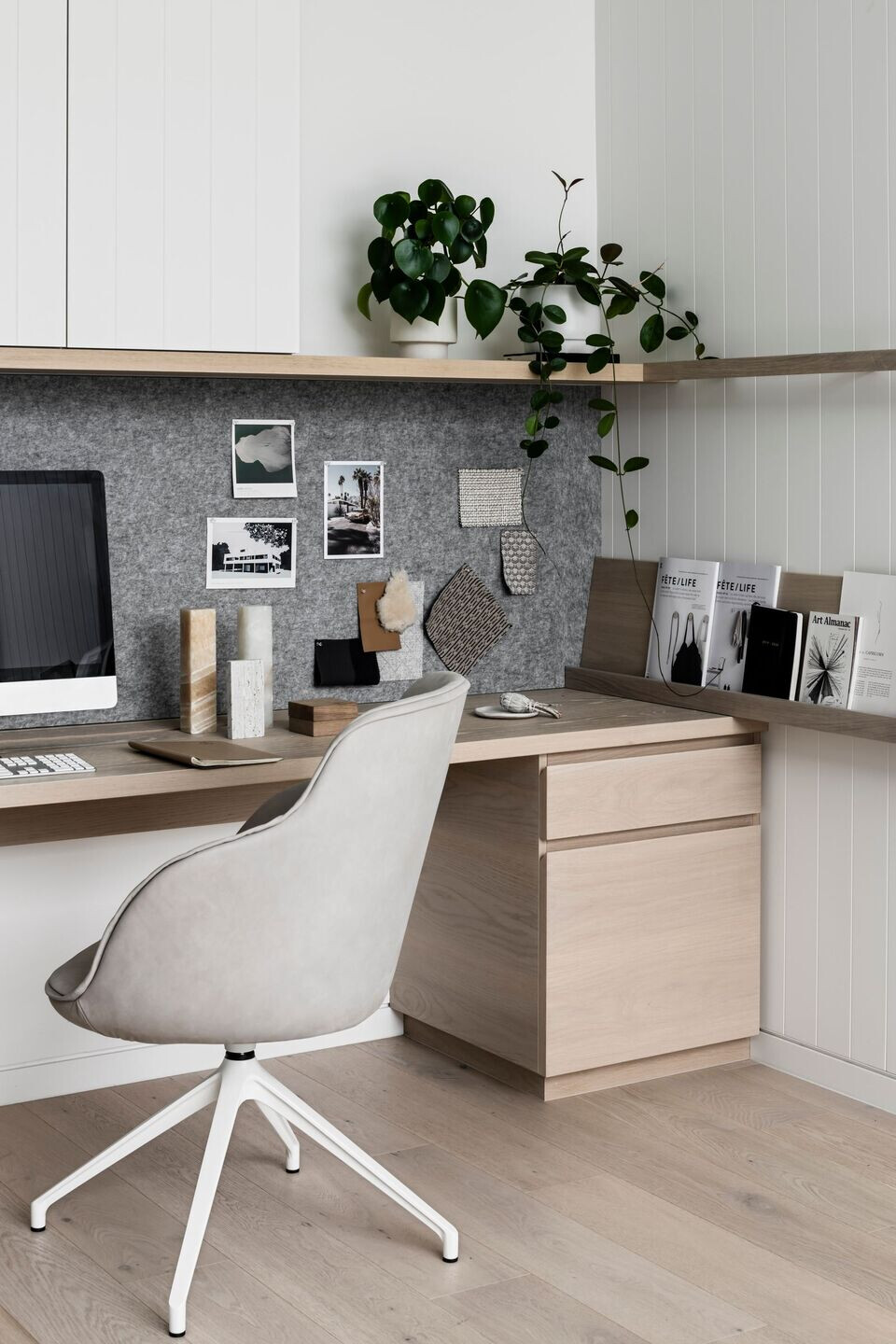 Coastal Pavilion is a distilled expression of person and place. Timeless in appeal and sensibility, this is a home designed to enhance life for occupants striving to balance the needs of family and business in an idyllic setting.