The redevelopment concept transforms a 1970's single-level building, above a depressed retail precinct and underused courtyard, into a 5-star Green Star nine-storey A-grade office tower, enhanced retail plaza and significant urban space.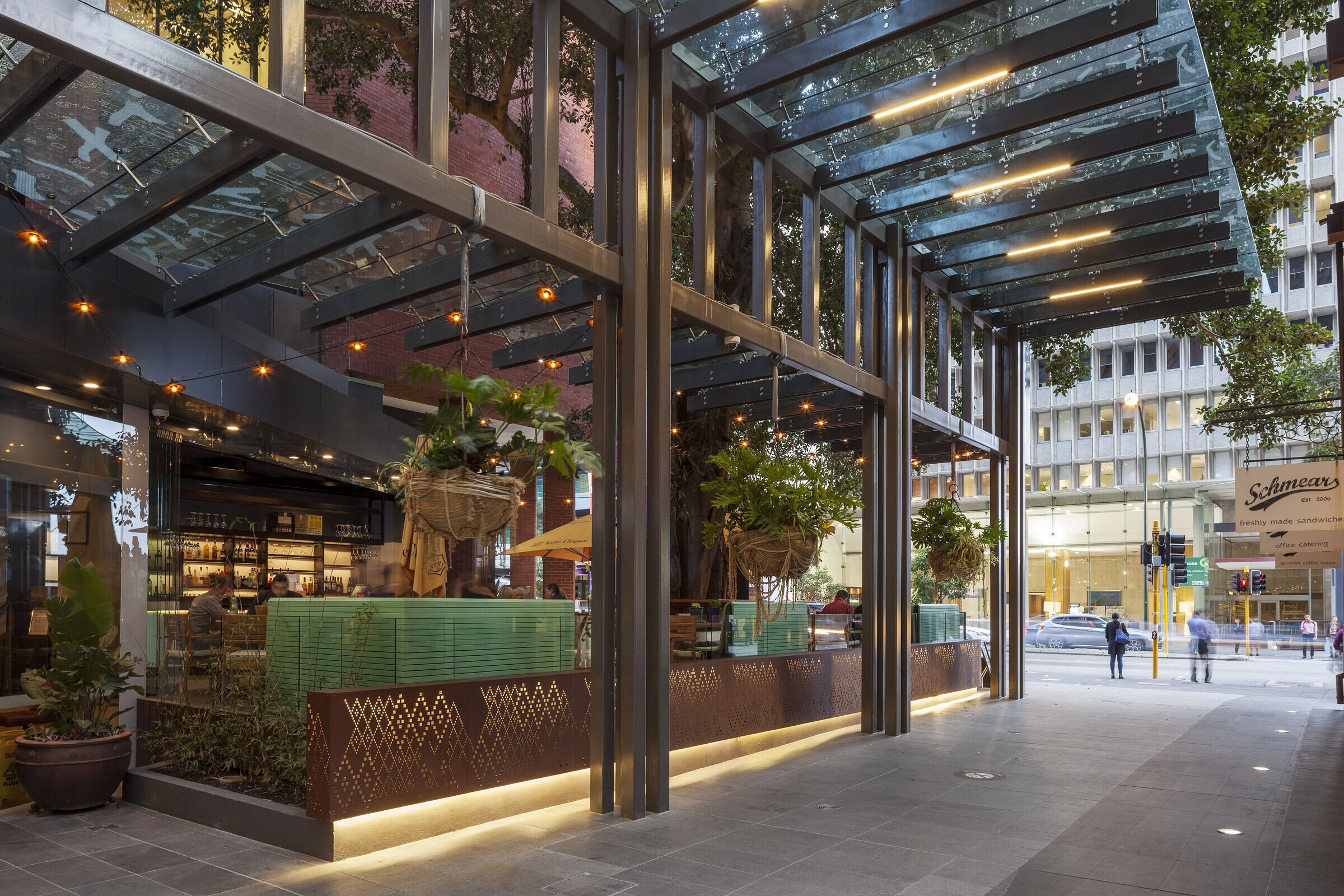 Buchan's principal design philosophy in transforming this unique heritage landmark is to create a vital and energising public domain. The new office tower consists of a simple stepped rectangular volume that maximises net lettable areas, flexibility and daylight access for office floors. The design of the new retail centre incorporates frameless glass shopfronts to a realigned arcade. This now provides a direct vista from Hay Street through to St Georges Terrace and the refurbished Cloisters heritage building, dramatically improving ease of circulation and legibility.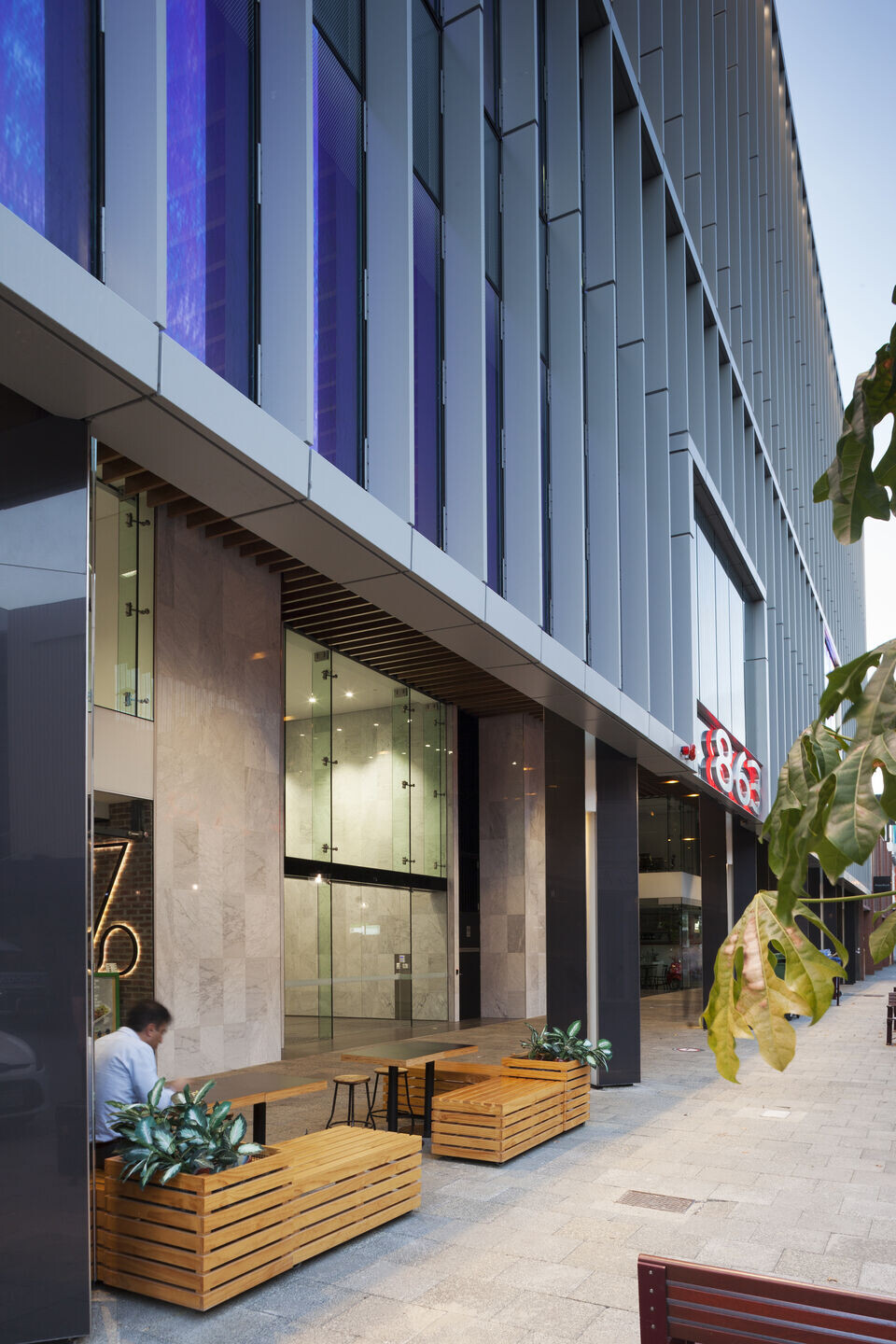 Whilst the original retail precinct was struggling, the retail centre was fully leased at the time of opening. The urban courtyard, now enclosed beneath an expansive operable glass roof for year-round use, is a well used public space in the Perth CBD. It is a popular destination for informal meetings, solitary work, as well as the lunchtime CBD crowd.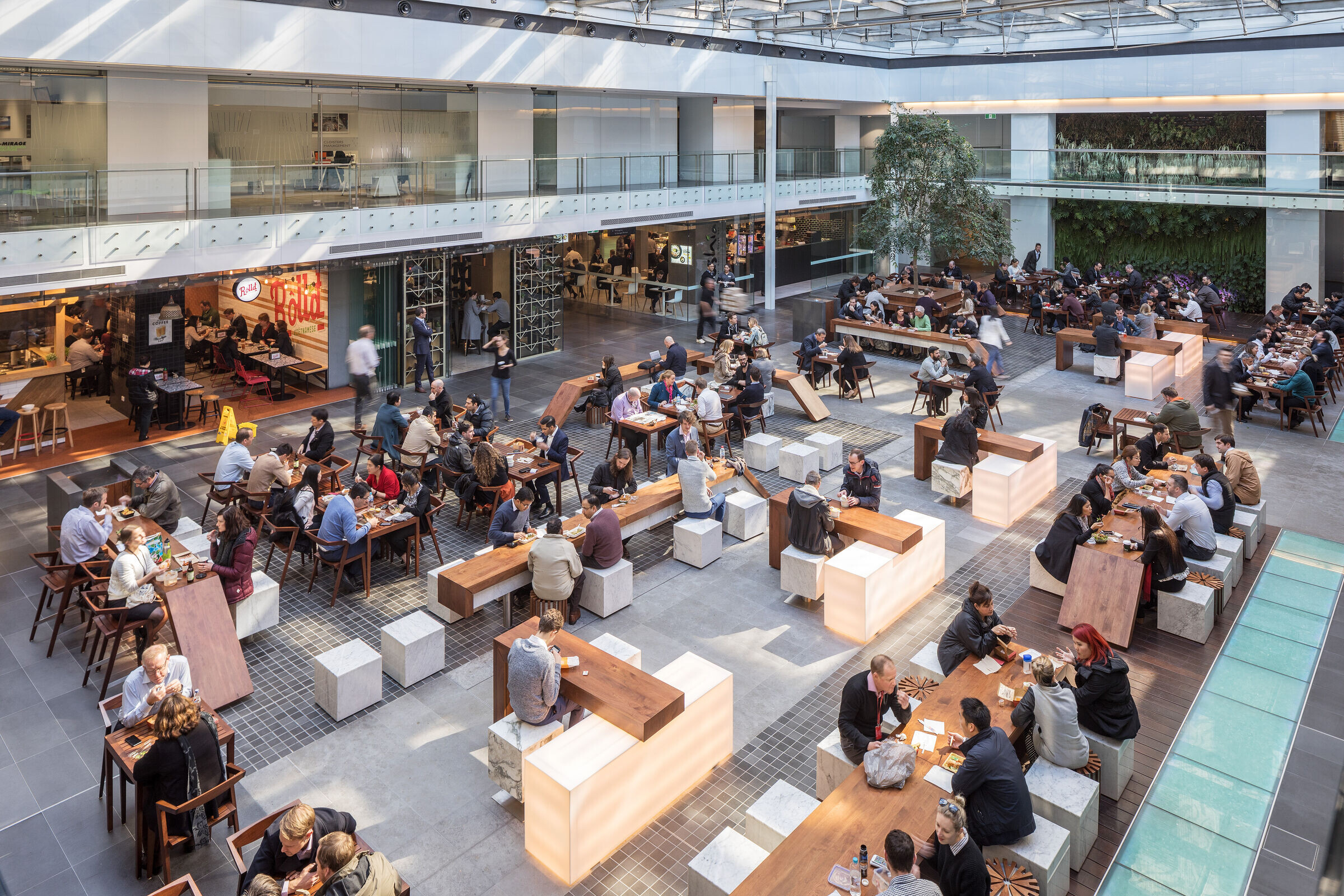 Awards
- Winner, WA AIA
- John Septimus Roe Award for Urban Design 2016
- Excellence in Construction Awards Master Builders Association of WA 2015
Photography: Silvertone Photography