CITYFARM - JINHUI is located on South Jinhui Road in Shanghai. This is where the Koreans in Shanghai gather. A variety of Korean commodities and supermarkets are concentrated in this district. Facing with the fierce business competition, The Architect Mr. Junwei Shen hopes to build CITYFARM as a supermarket providing values different from common sense.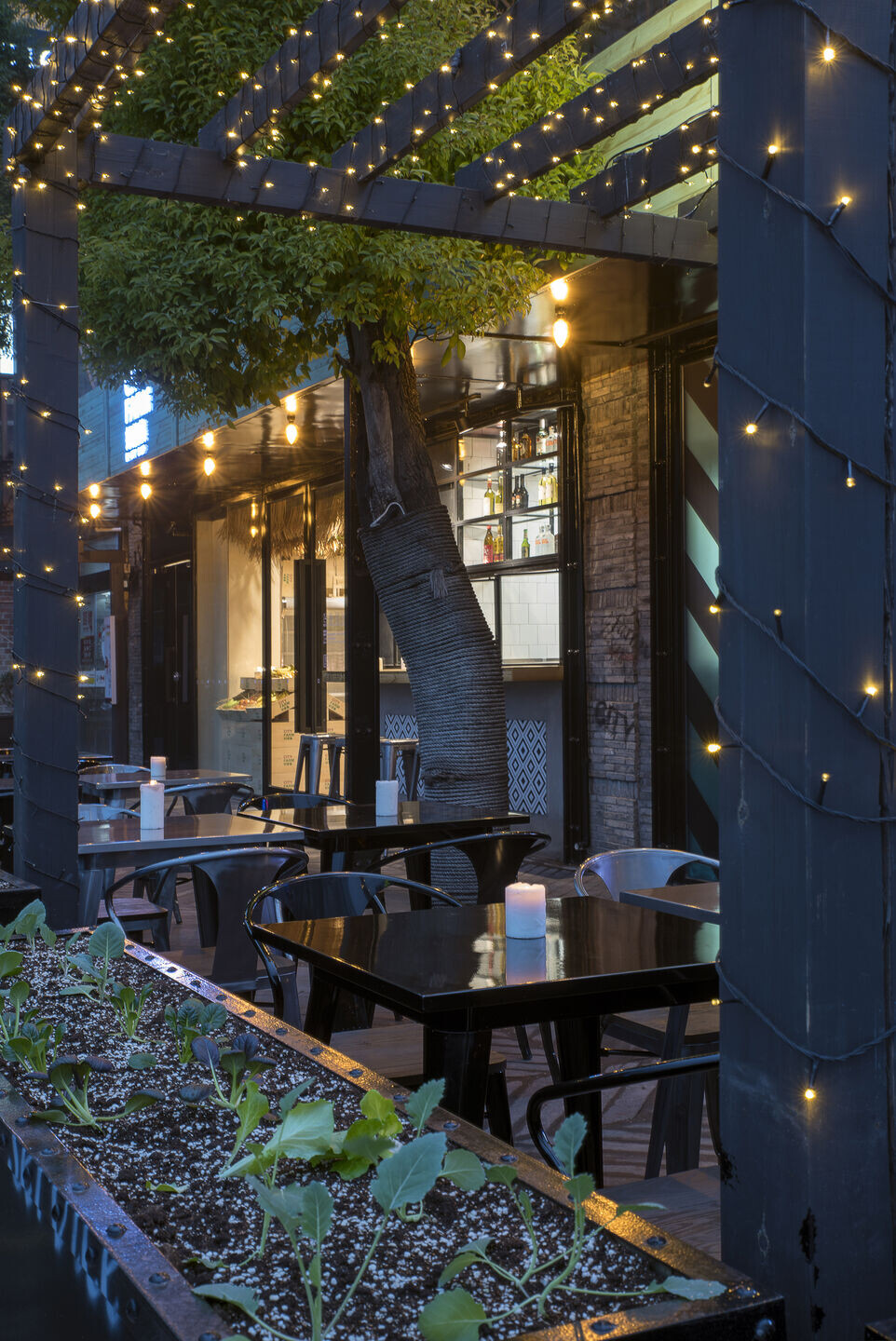 Design Concept: HARVEST TIME
This is a place for family gathering. The pristine landscape is as if telling us: During the four seasons of one's life, only with hard-working cultivation, will the joy of harvest be everlasting.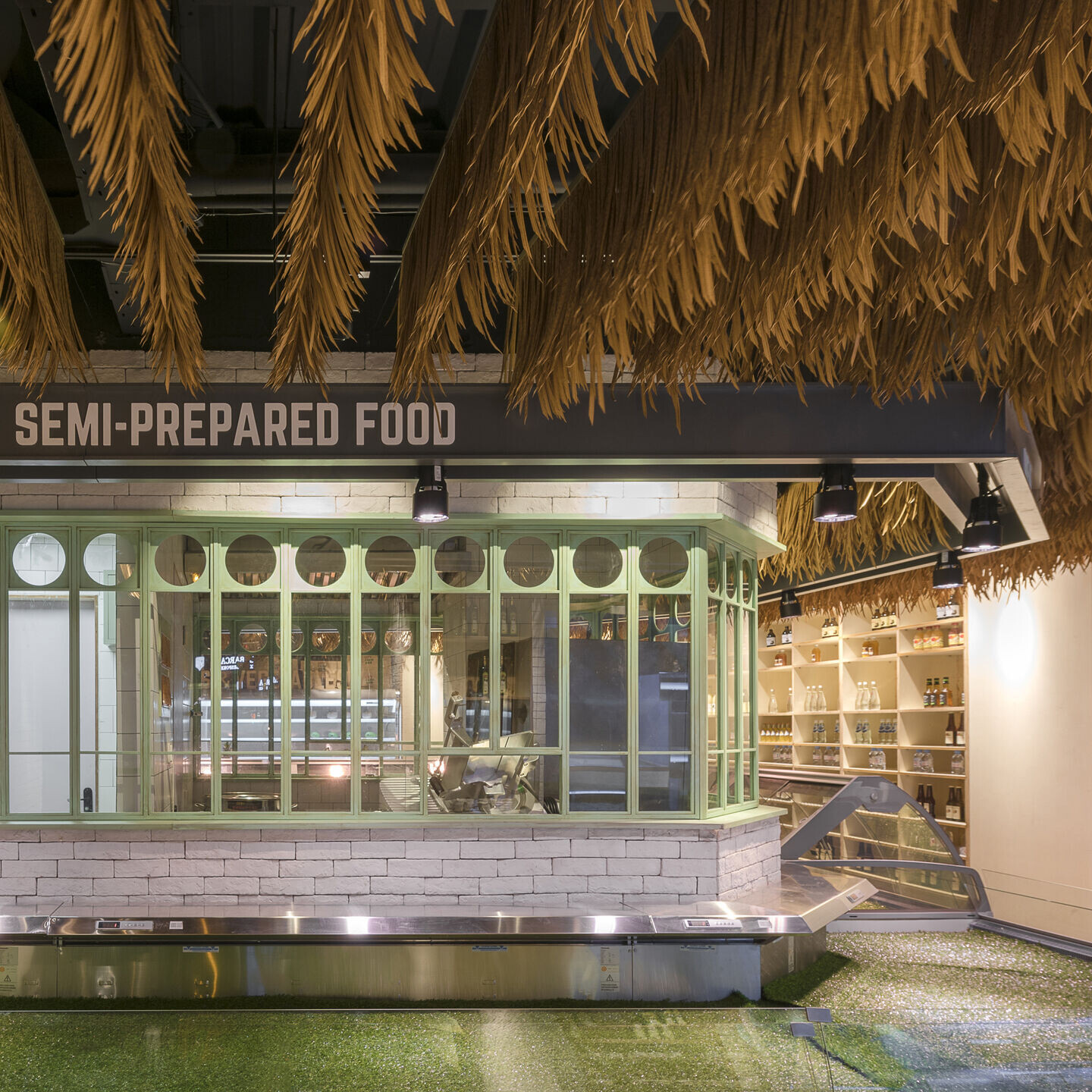 There are two parts in this project: Grand Barn Terrace, Collecting Mirror Farm
Walking into CITYFARM - JINHUI, the first thing coming into our sight is a grand terrace, in the middle of which stands a giant tree stretching into the sky. The tree is preserved from reconstruction. It merges into the environment and exists with the space as a whole. As a "witness" of this surrounding, it will stir up the memories for nearby residents more easily……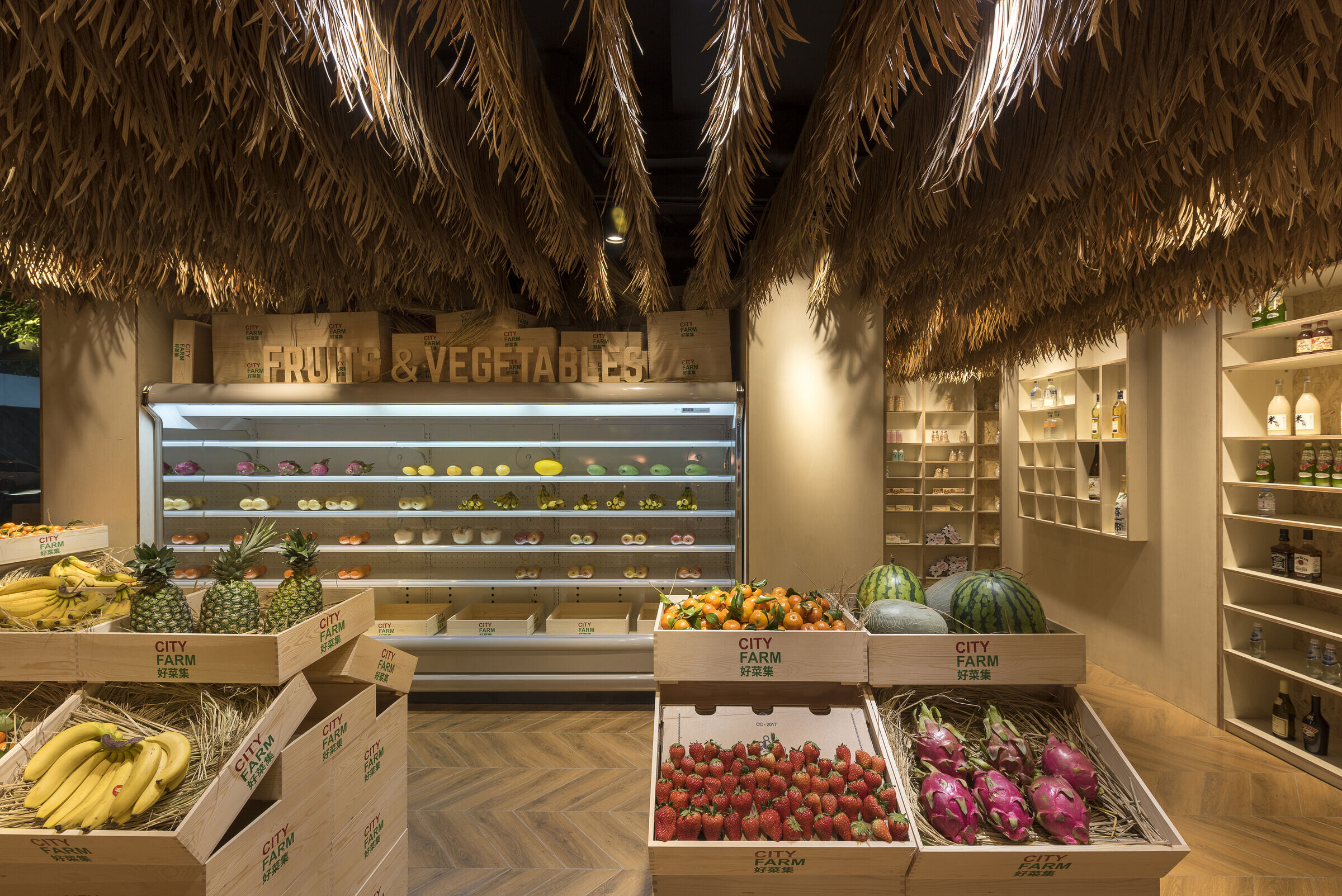 The grand terrace is a vigorous public gathering place. It's suitable for holding concert, art performance and long-table dinner etc., and all the food needed will be supplied by CITYFARM. The take-out window on the terrace will be providing any demanded food fresh right on time. The terrace is a stage in the shape of "L", joining the building's two facade into a unity. This combination is designed on purpose to remind people of traditional barn houses. The terrace can be spotted from the nearby streets and plaza.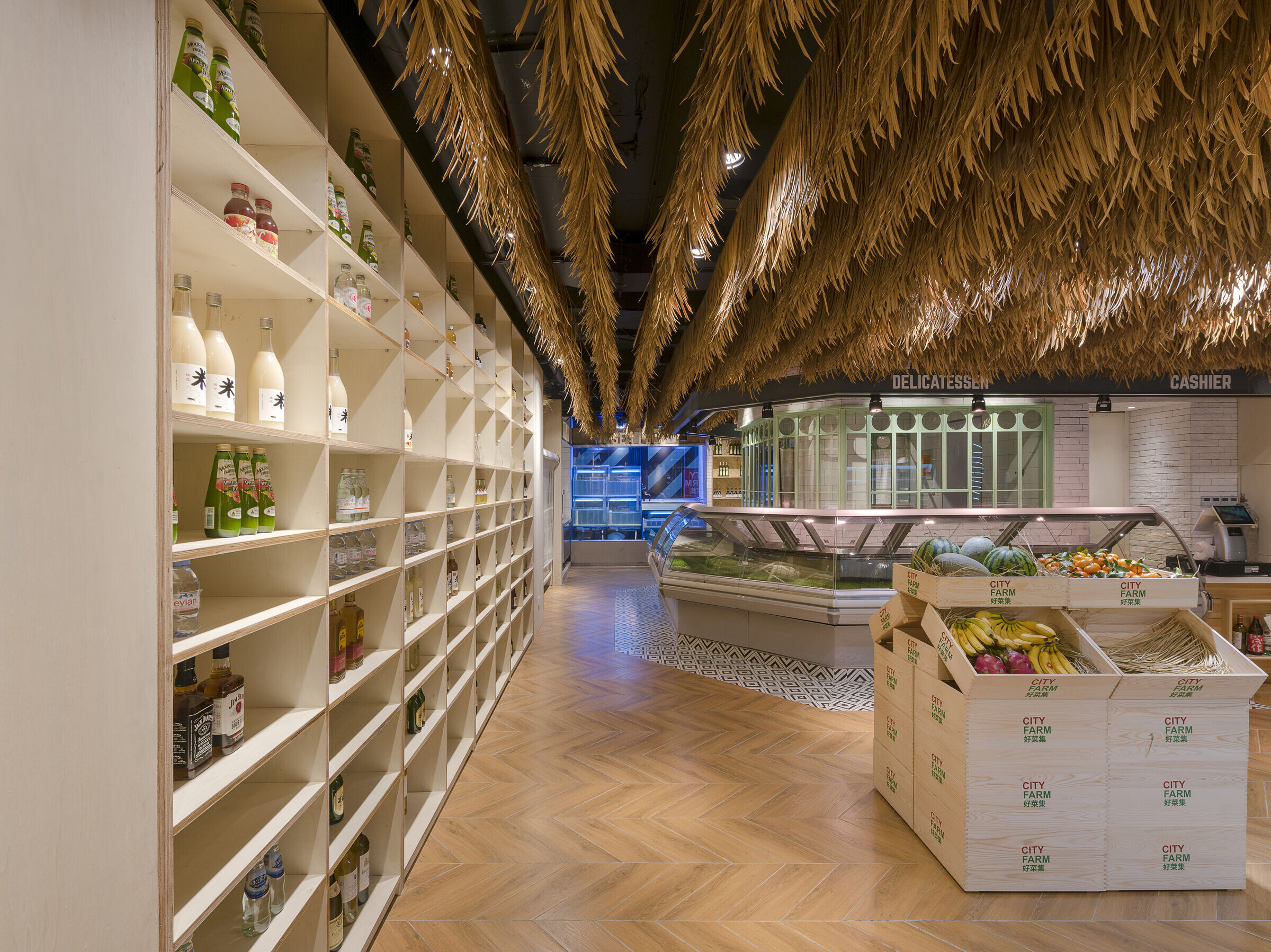 Collecting Mirror Farm
Harvest season, is a painting colored with pigments made from gold and jade. The ripe fruits are raw yet of pure beauty. The golden smily faces sway back and forth with joyful enthusiasm. To emphasize the theme of "Harvest", The Architect Mr. Junwei Shen adopts a design expression of "Mirror Stage", and the whole space is inverted upside-down. The reflection is a virtual image of equal size to real objects. It appears because sunlight shines on the plain surface. The combination of virtual image and real landscape will create a sense of infinite extension of the space, inventing astonishing visual effects. Through fusing every reality with imagination, the scenes draw the customers into a world of mirroring.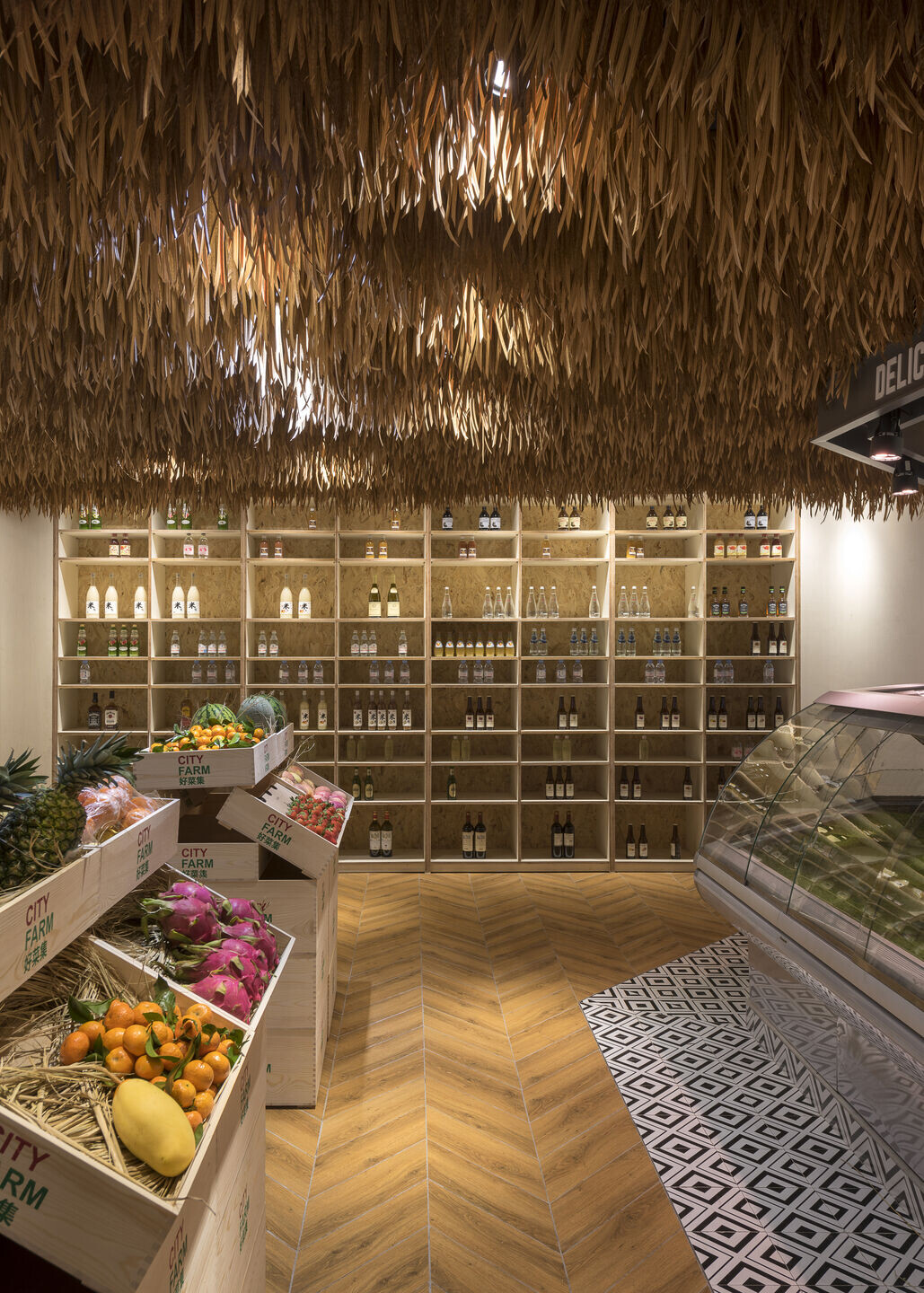 Golden straws are stacked all over the rooftop, as if the golden land is moved into the sky. Whoever enters the space will instantly feels like being on a farm. Fresh food will be all around within touch.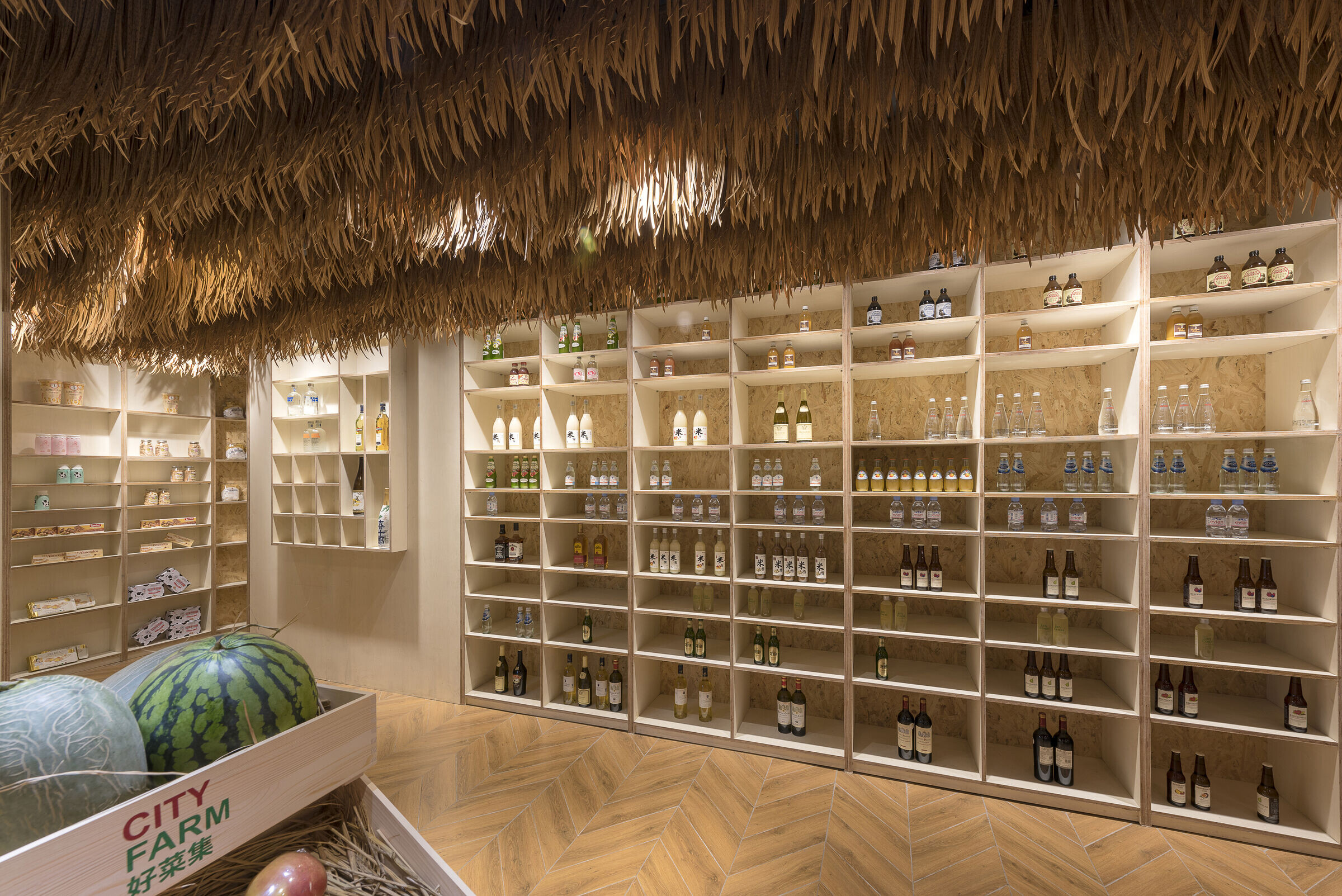 Casual EAT IN Spaces are set up in different areas. The center of the indoor space is a transparent operation unit. Exhibiting processing procedure will give customers a sense of presence. The scene involves consumers to be part of the production and to have fun with making delicious food.