Citadium: into the future
Citadium is 20 years old.
Located in the heart of the department store district, Citadium Caumartin embodies the new era with a statement concept, designed by ciguë, that gets down to basics by focusing on movement and light. Cities, ciguë knows, are kinetic spaces, and for Citadium they have opted for a "post-car-park" aesthetic with lines and numbers painted on the floor and vertical Ginza-like signs corresponding to each brand's retail area.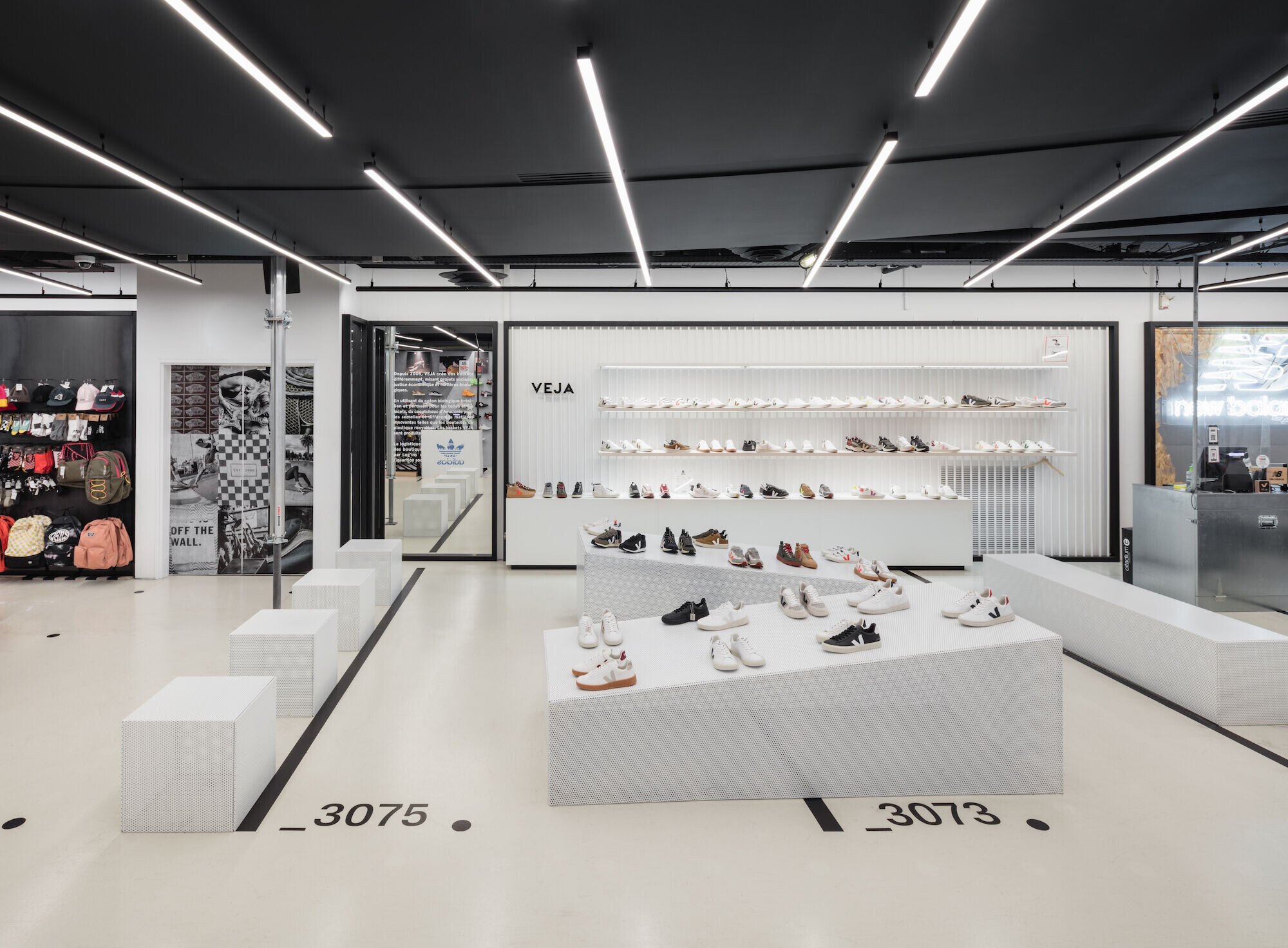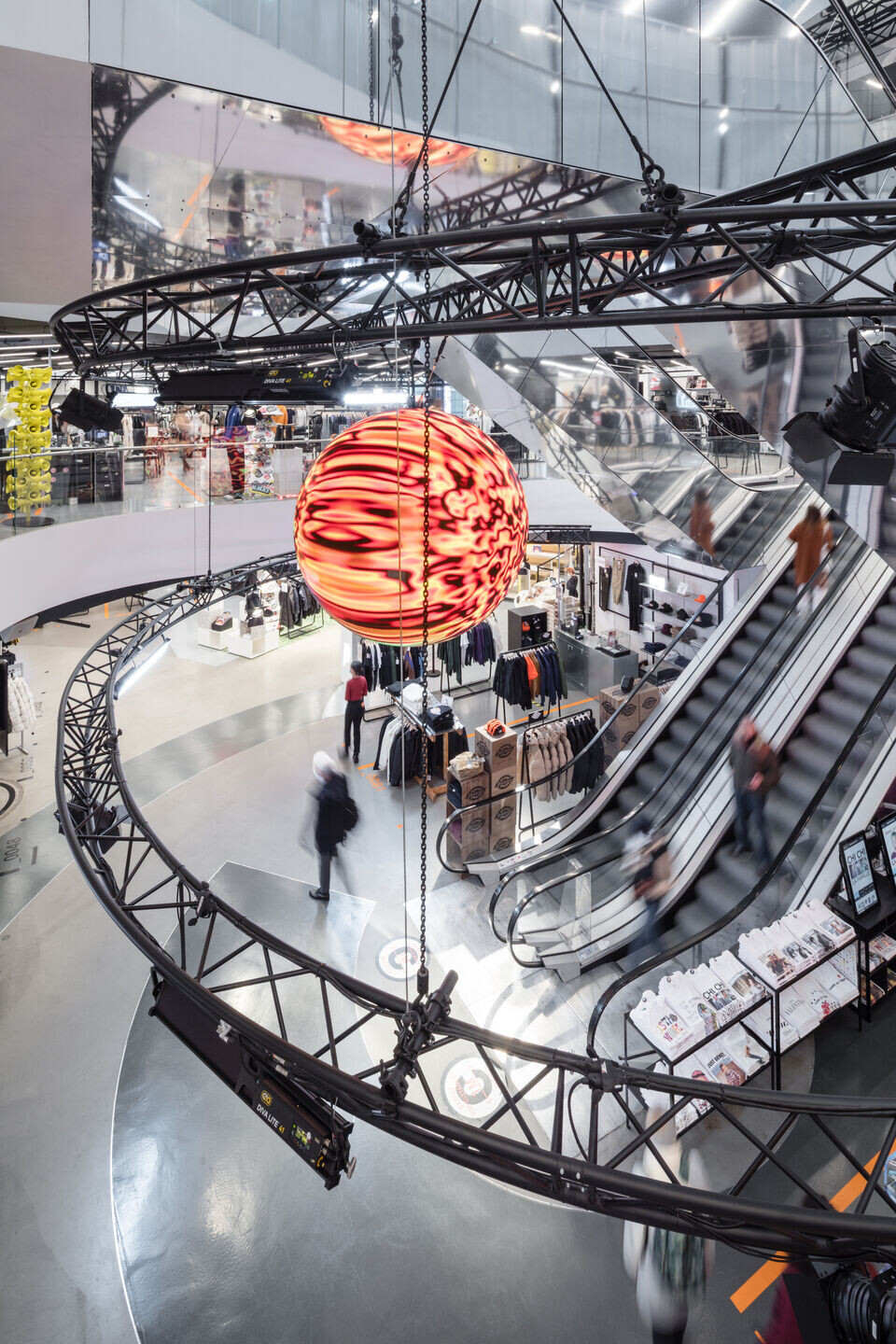 The idea of movement comes from the brands that come and go, popping up for a while in spaces that are uncluttered yet spectacular, and from the visitors who explore the four levels of the flagship store, walking around the central atrium with its huge spherical video screen. The theme of movement continues in an exciting events programme featuring DJs performing in a glass box at the heart of Planet Citadium.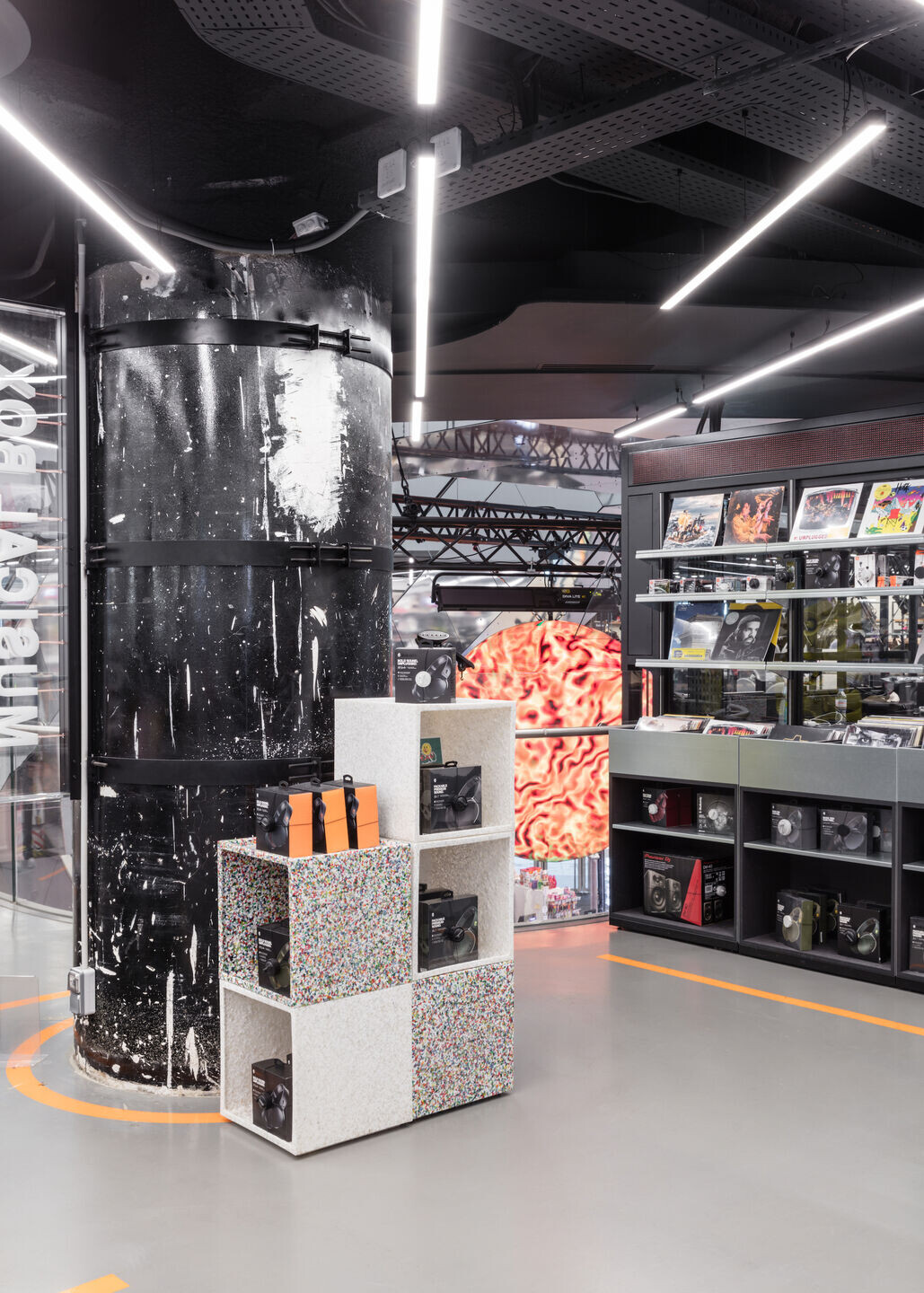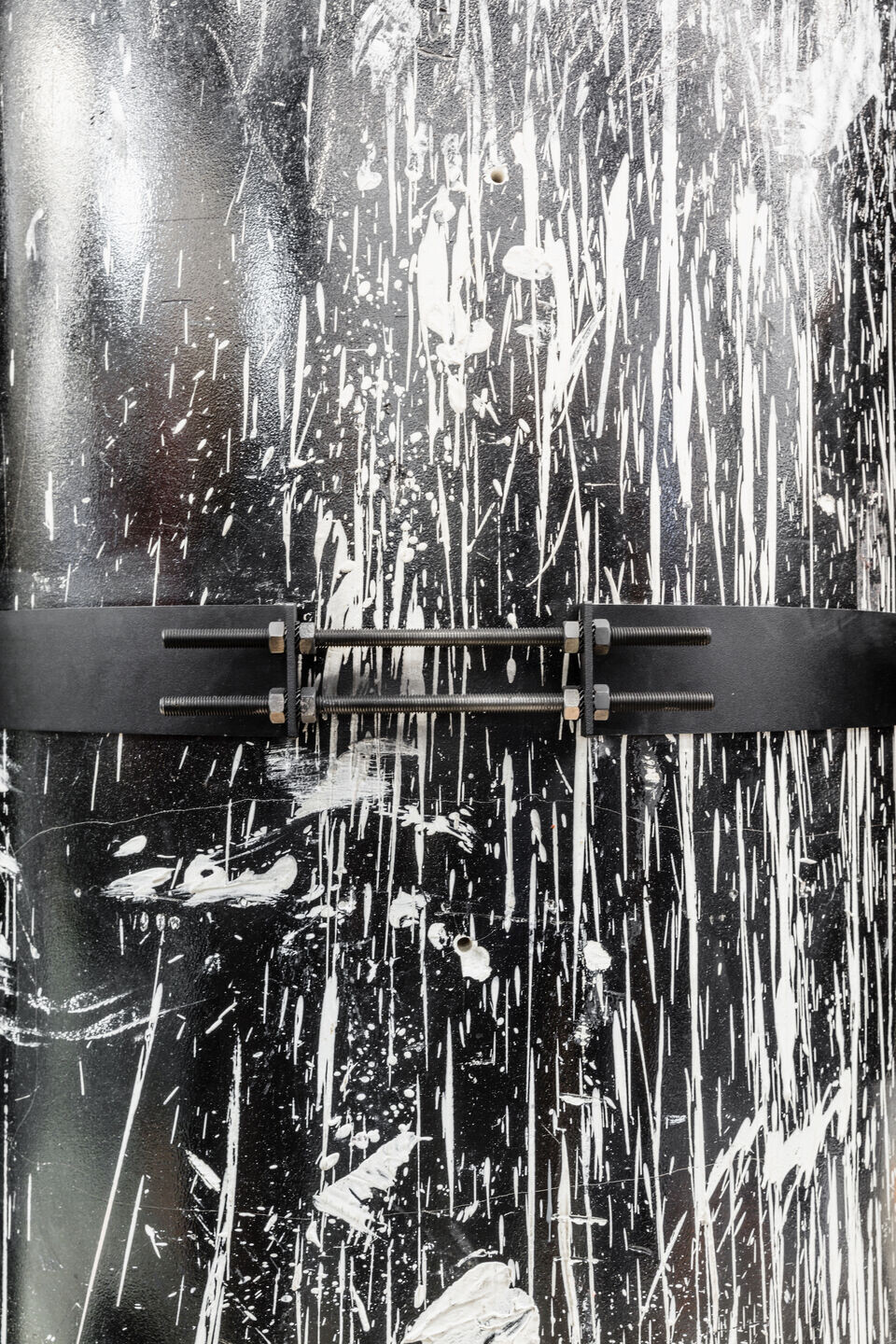 Natural light is the other key feature of the concept store. It floods through windows made visible by clearing layers of accumulated fittings, illuminating a shell-like space that has been stripped bare, revealing marks left behind at different stages of its history. Black painted ceilings disappear behind a grid of strip lights. Furniture designed by ciguë is reconfigurable and ultra-mobile; hanging racks, tables and display units are functional with an industrial feel. The concrete floors and walls and the steel hanging racks contrast with ciguë's signature recycled plastic, bringing ultra-contemporary flashes into this temple of eternal youth.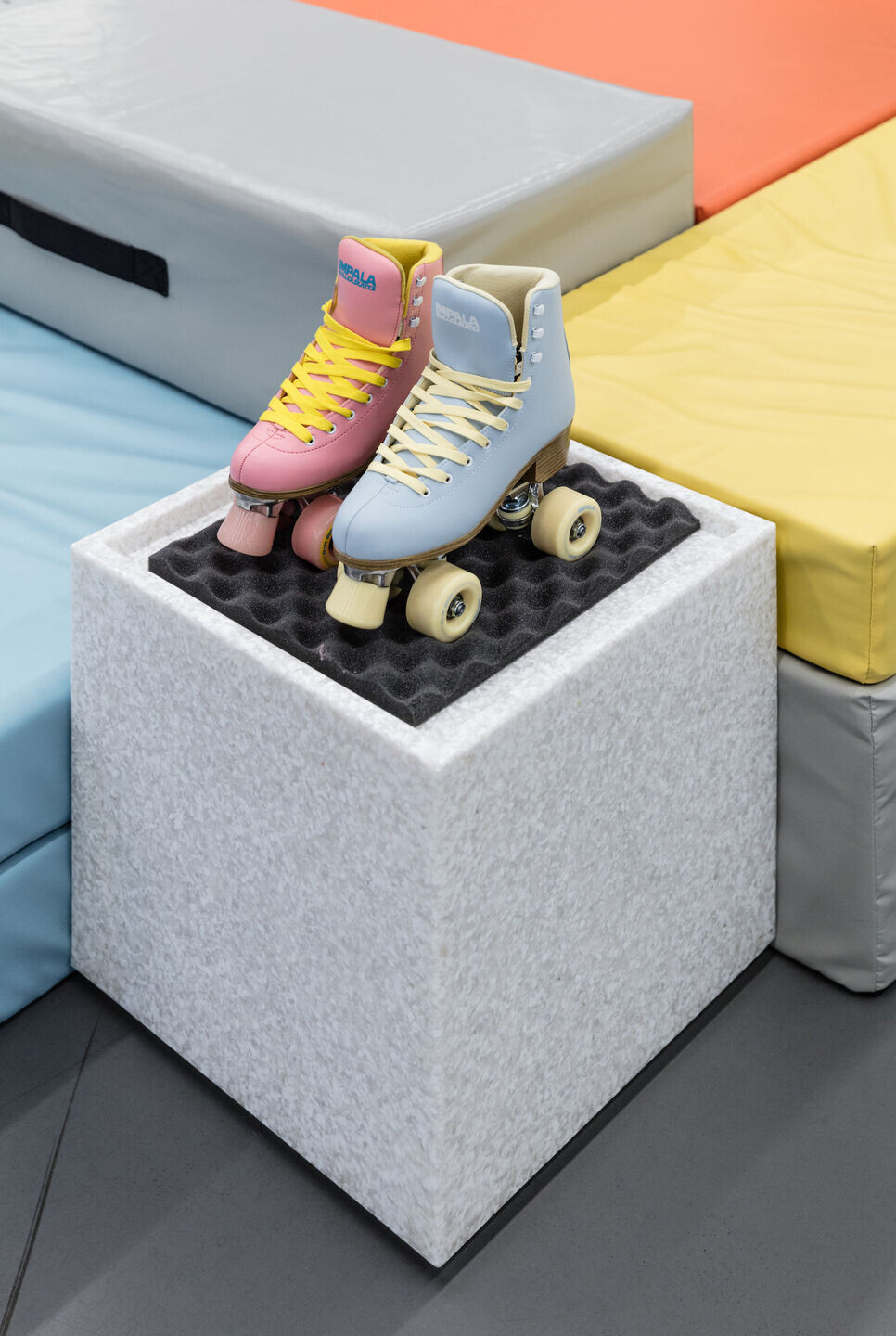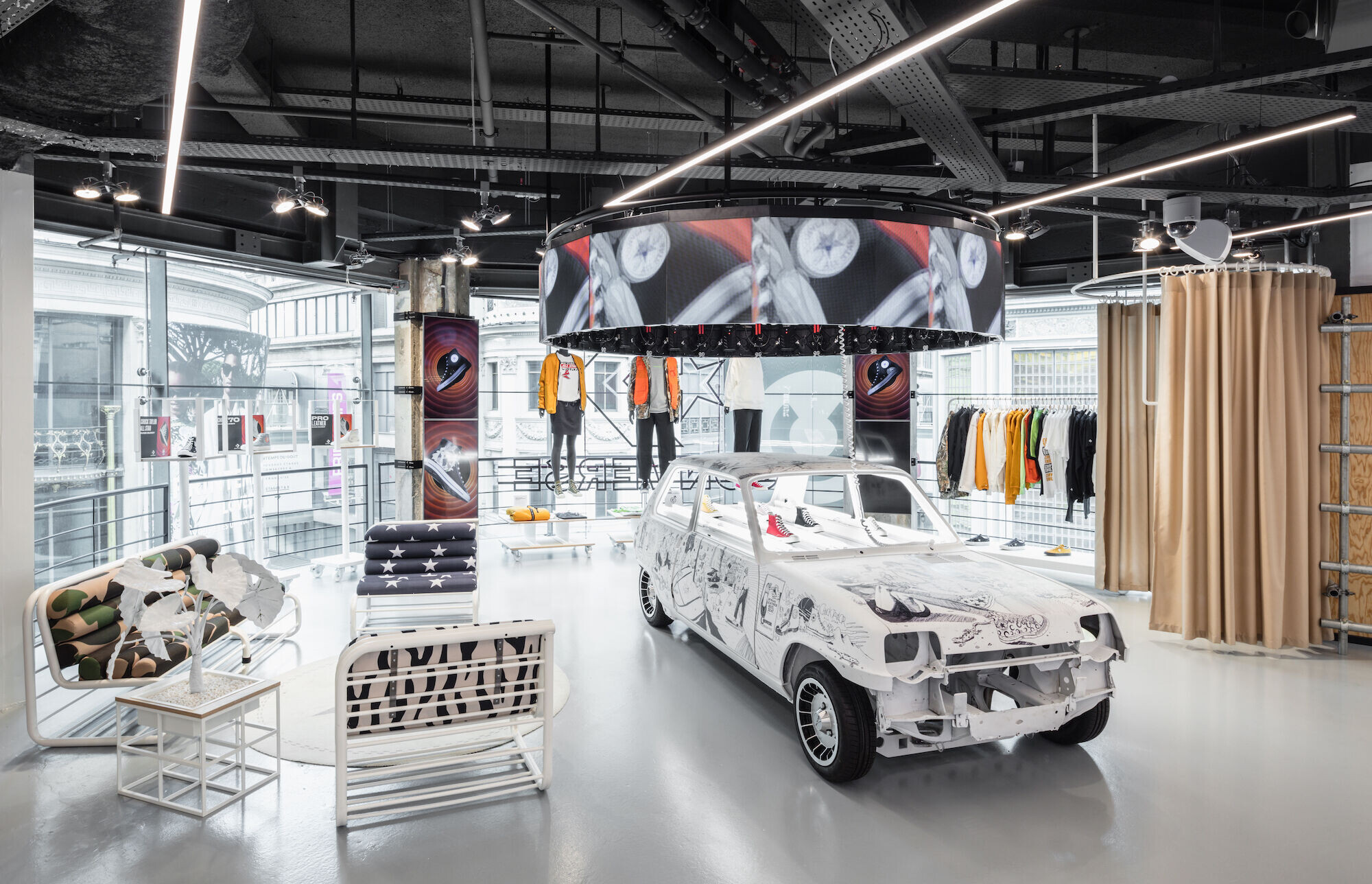 Standing at the crossroads between architecture, design and installation, ciguë reactivates archetypes to produce contemporary environments. Our projects are characterised by experimentation, stripped-bare aesthetics and radical collage. Home to a team of twenty in Montreuil, our workshop is an arena where new interiors and materials are developed. By removing the hierarchy between different scales and dissolving the boundaries between different areas of expertise, ciguë reconciles the way we live in the world with the way we build it.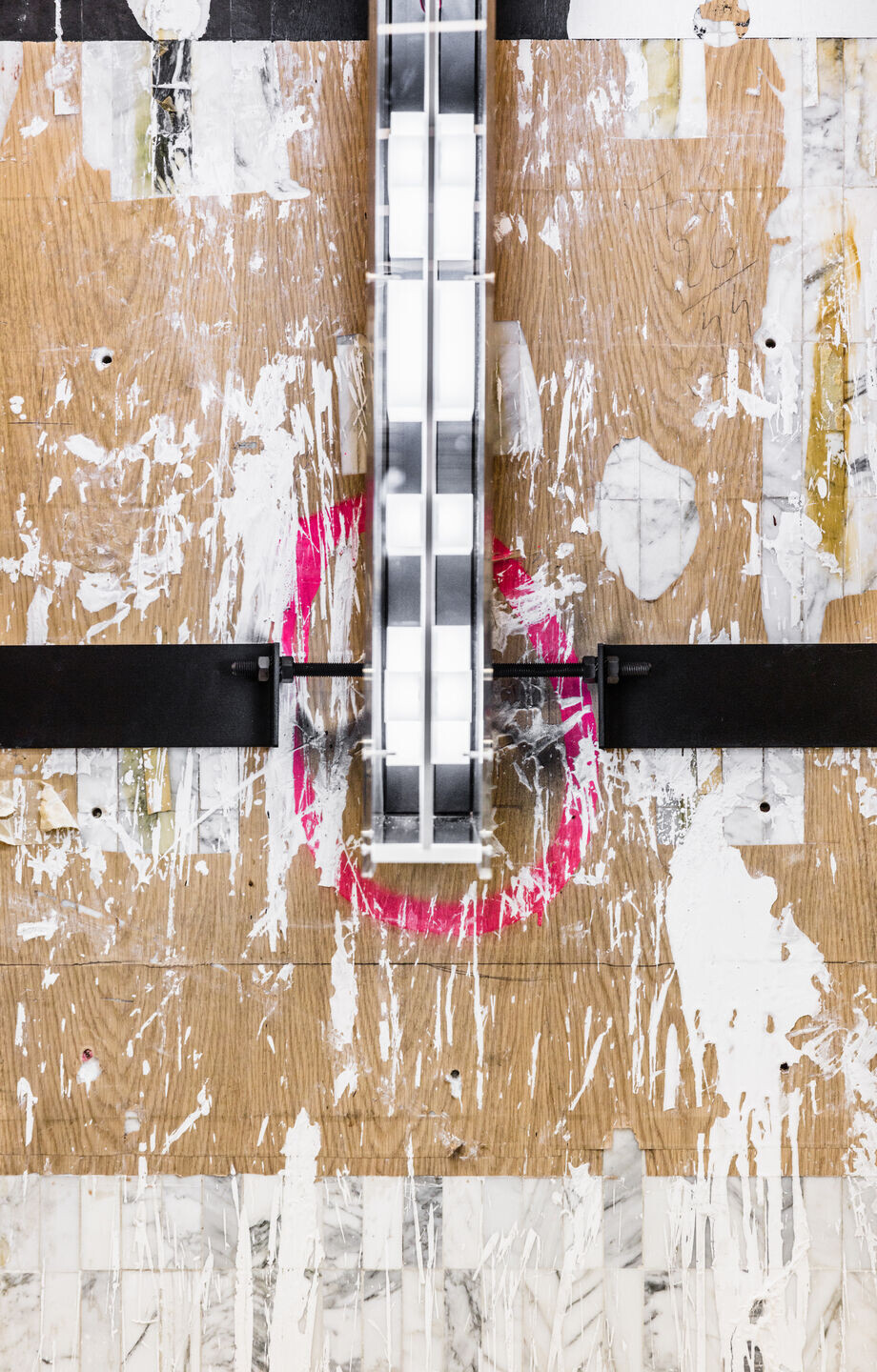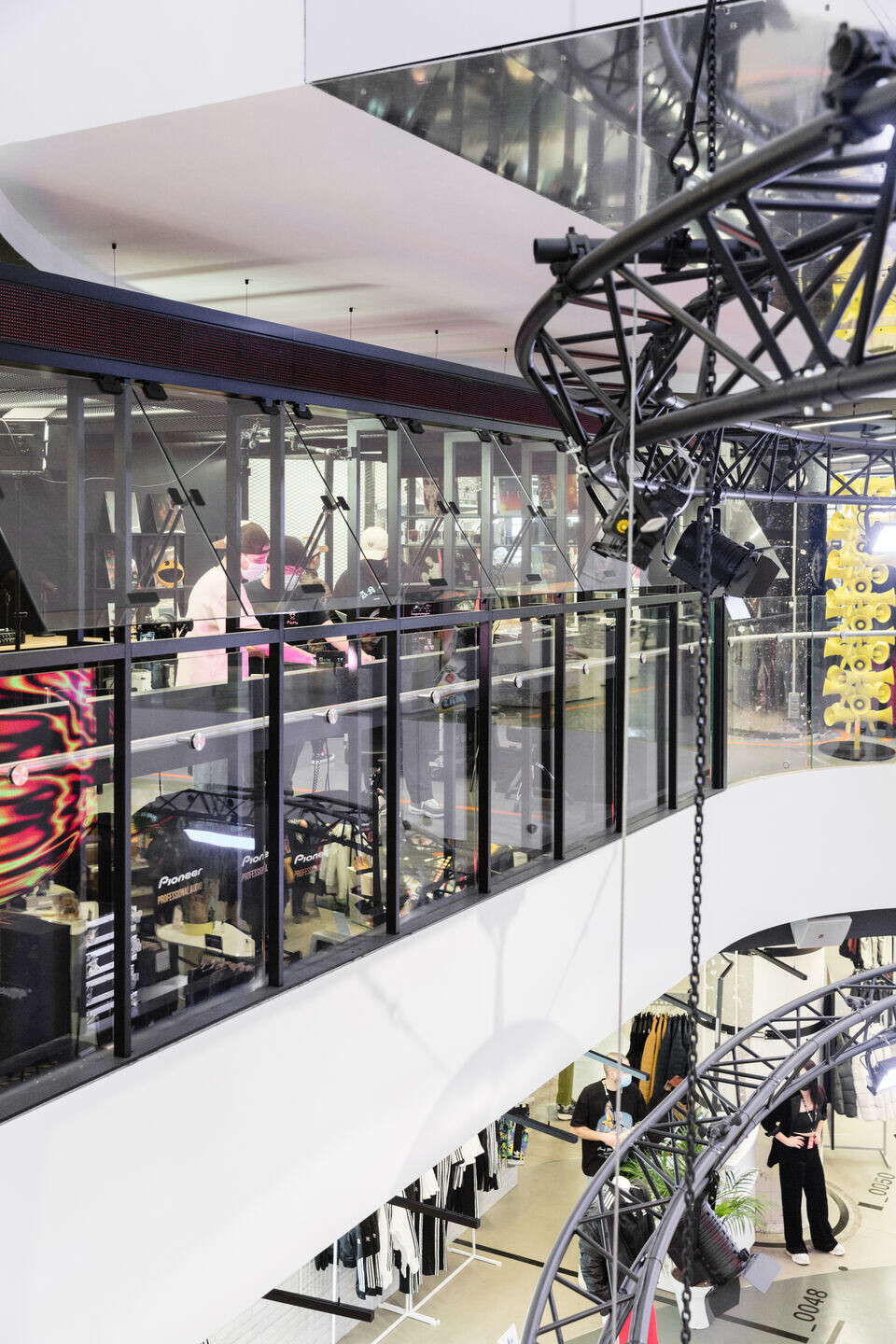 Team:
Architects: Ciguë
Ciguë partners: Guillem Renard, Alphonse Sarthout, Camille Bénard, Julien Franc
Wahlgreen
Photographer: Maris Mezulis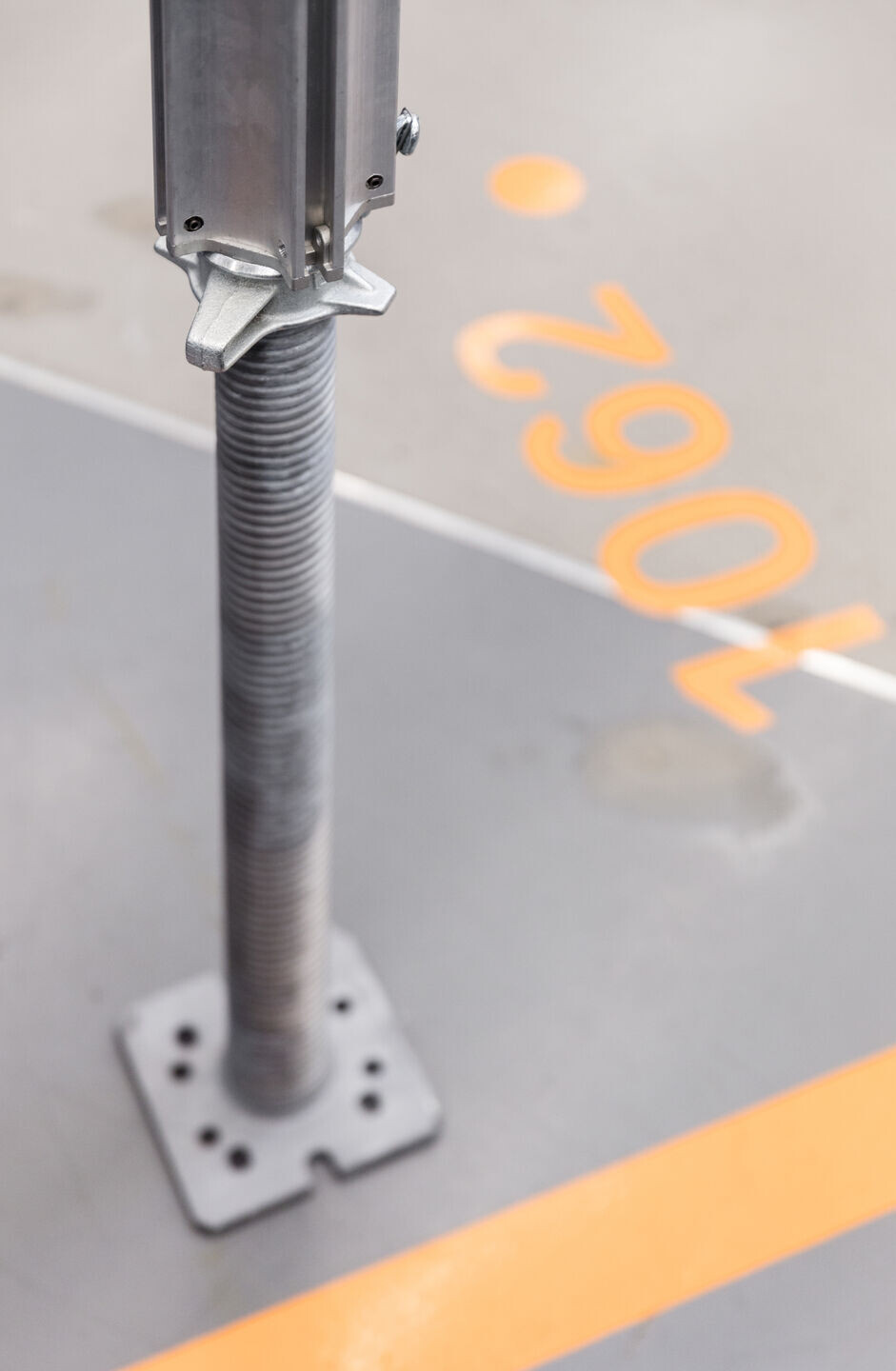 Materials Used:
Atrium: three-dimensional curved truss mounted on motorized lifting winches,
suspended spherical video LED screen, curved tile LED screen, stage lighting
Levels: car park painting on existing floor, existing ceiling painted black, linear LED
lighting sheet
Furniture: lacquered steel racks, tables and walls in fermacel and lacquered steel
frame, galvanized steel, Ecoplixel recycled plastic modular display