Regeneration specialist U+I has completed Circus Street, a green mixed-use neighbourhood in Brighton, delivering new homes, workspace, culture and retail space, and new green space and public realm in the heart of the city centre.
Masterplanned and designed by shedkm in collaboration with landscape architects J&L Gibbons and delivery architect tpbennett, the new neighbourhood celebrates Brighton's existing character whilst providing a future focus on innovation and creativity.
An office building providing 30,000 sq ft of Grade A space is the first new build workspace available for let in Brighton since 2016. It is also the first WiredScore Platinum development in the city, the highest rating awarded by the global digital connectivity benchmarking scheme. The building's proportions allow for an internal layout that is highly flexible and efficient, so tenants are able to adapt the space according to their requirements. The top floor has been conceived as a self-contained, creative space, with terraces offering views out across the city and the sea.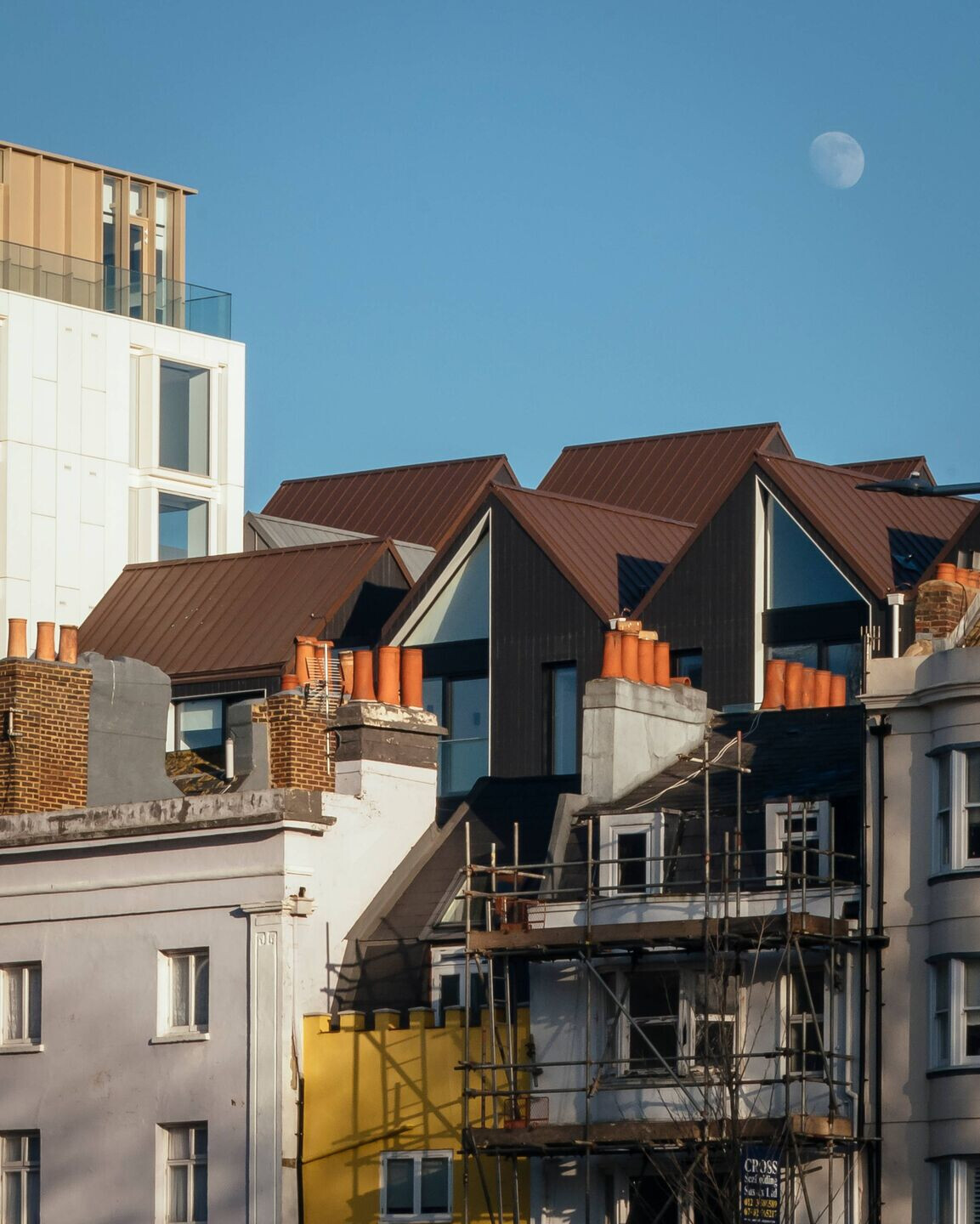 Massing is broken down into tall, slender 'townhouse apartments', scaled to the proportions of those on the listed Grand Parade terrace. Each townhouse is further articulated as twin bays with balconies, strong gable forms and pitched roofs. The buildings facing Circus Street create a strong ridge line and simple backdrop to Grand Parade, with zinc roofs that can be read alongside the tiled roofs of the listed terrace, while the cluster of pitched roofs recreates the historic view of the hillside. Each core serves no more than four apartments and breaks up each terrace, adding individuality to each block.
A new, stand-alone cultural space sits between the homes and the office, giving Circus Street a cultural heart. Designed in close collaboration with South East Dance, the highly functional building includes a main studio space, bleacher seating, research and community studio and office and ancillary space. Close attention has been paid to details including the high-performance acoustic strategy, seating position and air quality.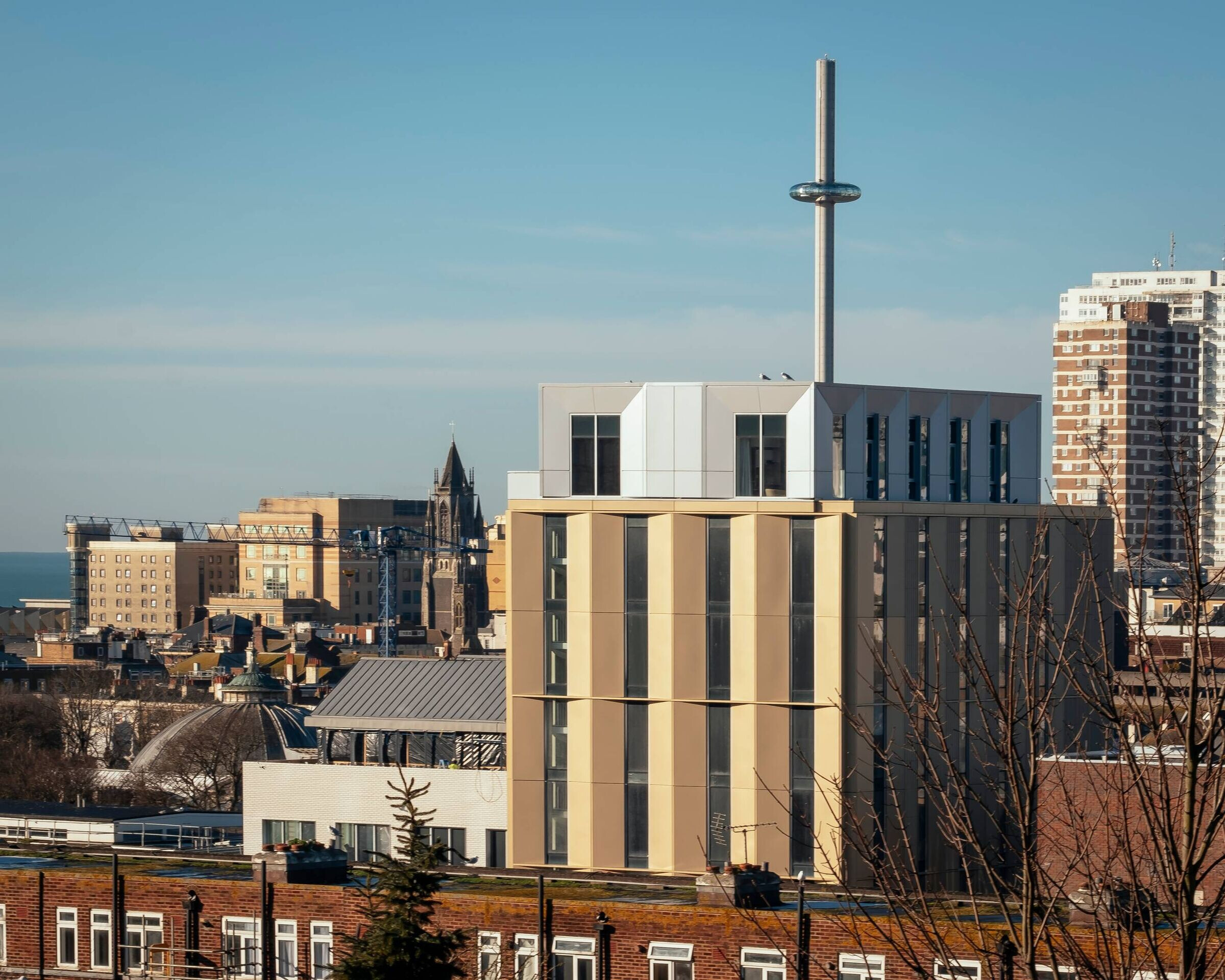 The bold, cube-like dance building is clad in galvanised steel panels which will weather attractively over time in Brighton's seaside air. Designed with a smaller footprint at ground level to maximise public realm and protruding façade to protect the space from wind and rain, the building's form allows for a range of artistic projects or screenings during festival season. A feature escape stair is designed as a sculptural element that corkscrews down the height of the building, referencing the movement of dance, and landing in Circus Square.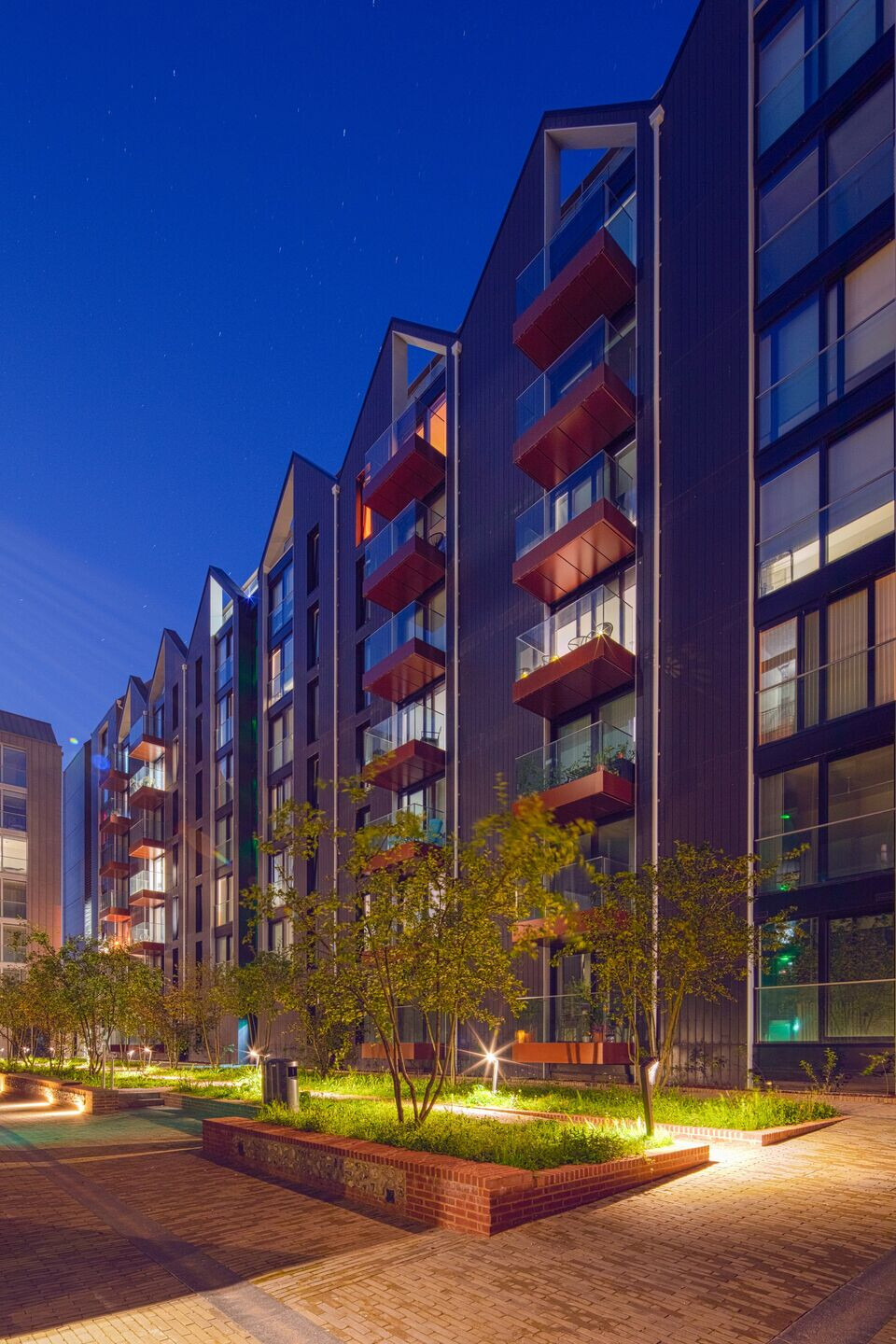 Rob Sloper, Development Director at U+I: "This is a landmark scheme for U+I and we are exceptionally proud of what we have delivered for Brighton. Seamlessly integrated into the heart of the city, Circus Street weaves responsible living and wellness into the lives of its residents, workers and visitors. The relationships we have built with Brighton &Hove City Council and the local community have helped us to create an exciting and thriving place, which will support Brighton's sustainable growth."