Winner of the competition announced in February 2021 as part of the Masterplan for the Nitto ATP finals, signed by Benedetto Camerana, the Turin-based Studio De Ferrari Architetti has completed the renovation of the historic Circolo della Stampa Sporting, expanded home of the Nitto ATP finals, the tennis tournament that will be in Turin until 2025.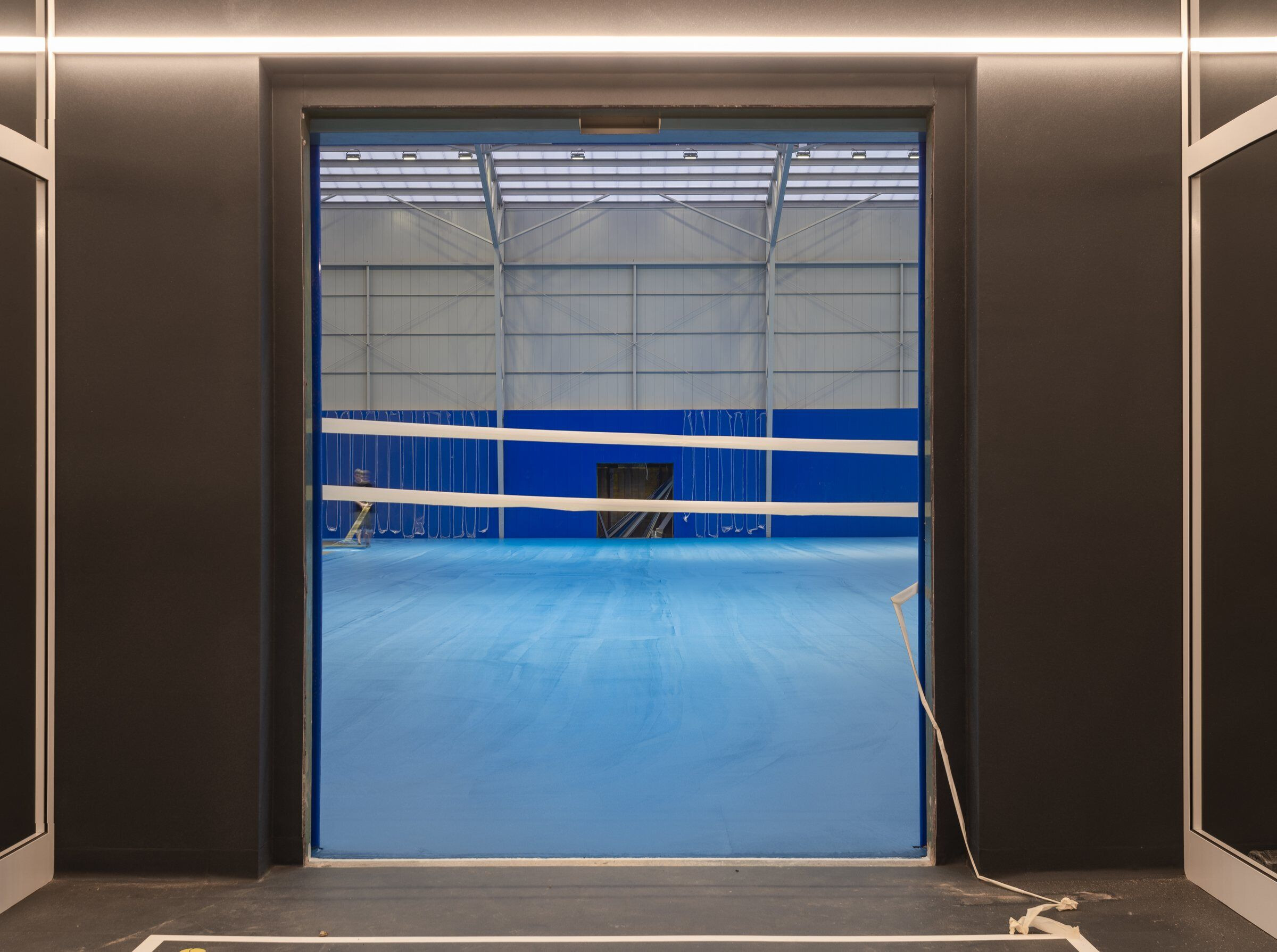 The project focused on the restoration of the rationalist soul of the Club House, designed by architect Domenico Morelli in 1943. A slender canopy now protects the entrance to the atrium where the spaces have been reopened and the mosaic columns and original plasterwork have been restored. A new lighting system for the atrium and the meeting rooms was designed in collaboration with the manufacturer Rimani. The travertine floor was also restored and completed thanks to the finding of original slabs of the time at Catella Marmi.
The intervention was then focused on the renovation of a dark and sad shed of 1960 recovering the valuable and aerial metal structure enhanced by the new and technological semi-transparent polycarbonate coating of the facades and the roof.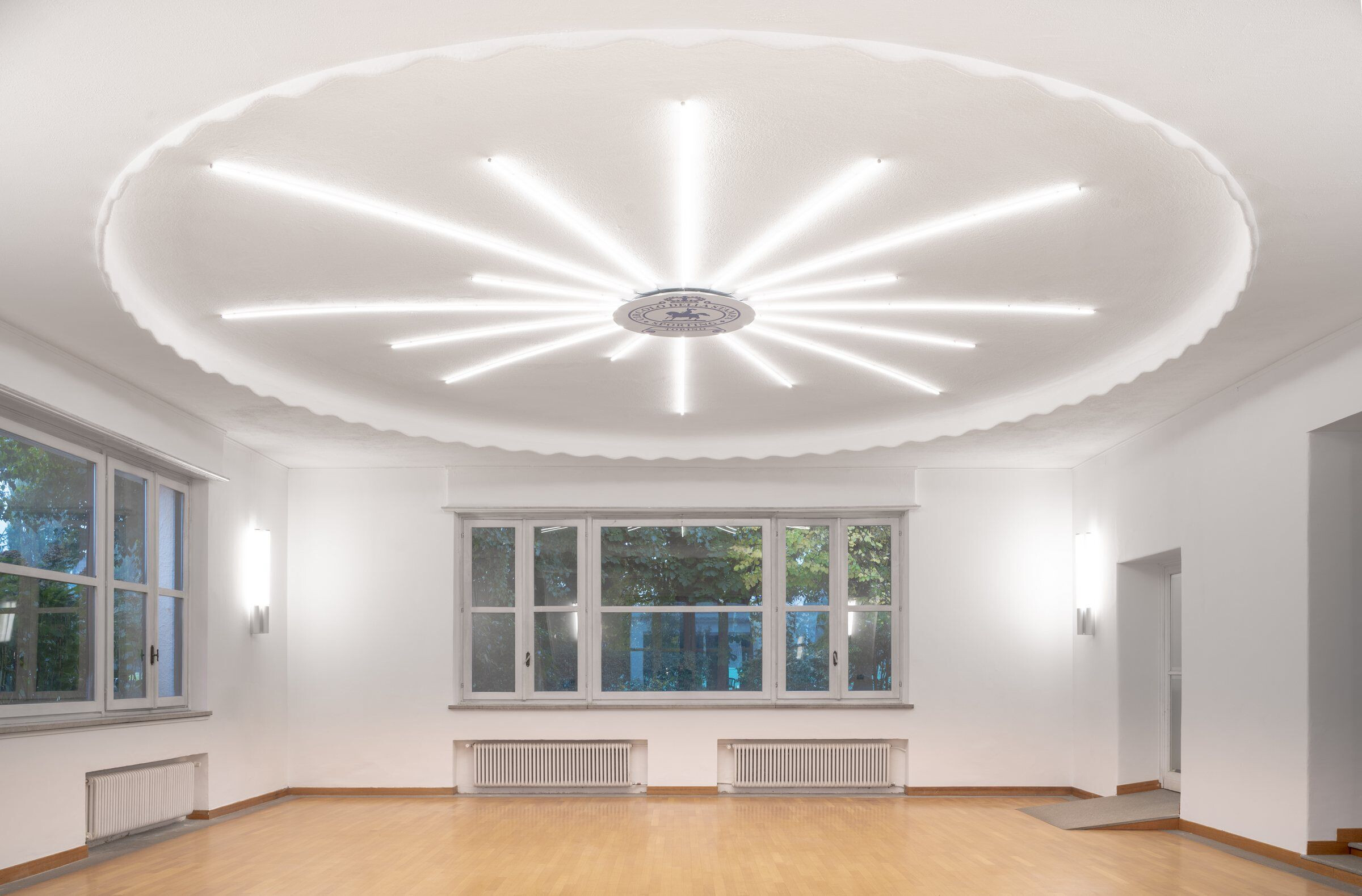 The result is an amazing training center of international level very appreciated by the athletes of the ATP Finals. The lighting system, the size of the courts and their dimensions, the playing surface in Green Set, the internal height, all meet the imperative standards required. The grandstand with 200 seats has a direct access from the public course Agnelli, while the terrace - back stage is reserved for technical operators with entrance from the Club.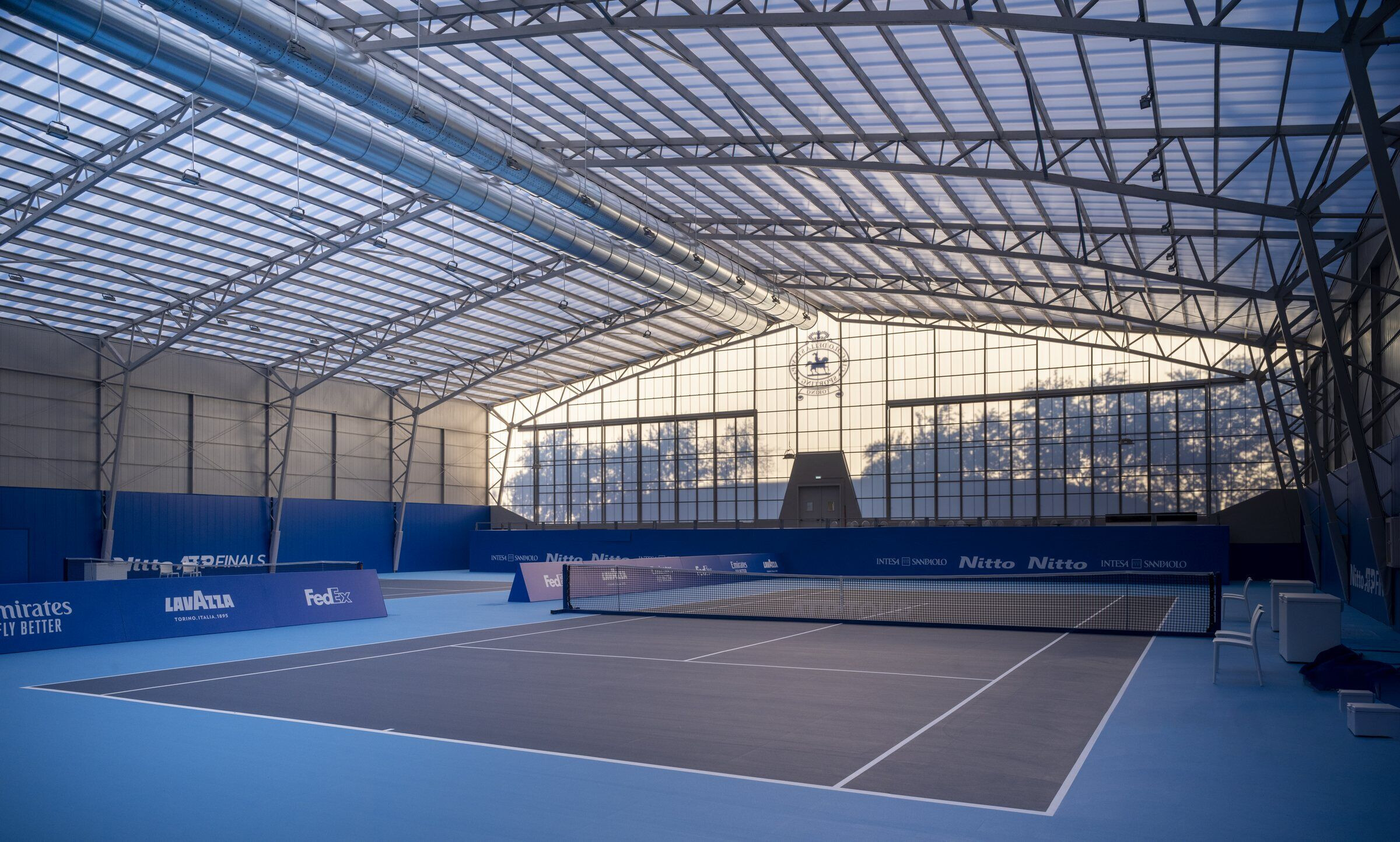 Finally, the locker rooms have been completely redesigned with a language in line with the functional and image needs of the athletes but also of the members who will use it in the future: the yellow of the tennis balls characterizes the furnishings and the spaces designed as alienating playing fields.
The project was realized thanks to the support of Intesa San Paolo, main sponsor of the club and with the support of the Piedmont Region, the City of Turin, owner of the club, and the collaboration of the Superintendence of Archaeology, Fine Arts and Landscape for the metropolitan city of Turin.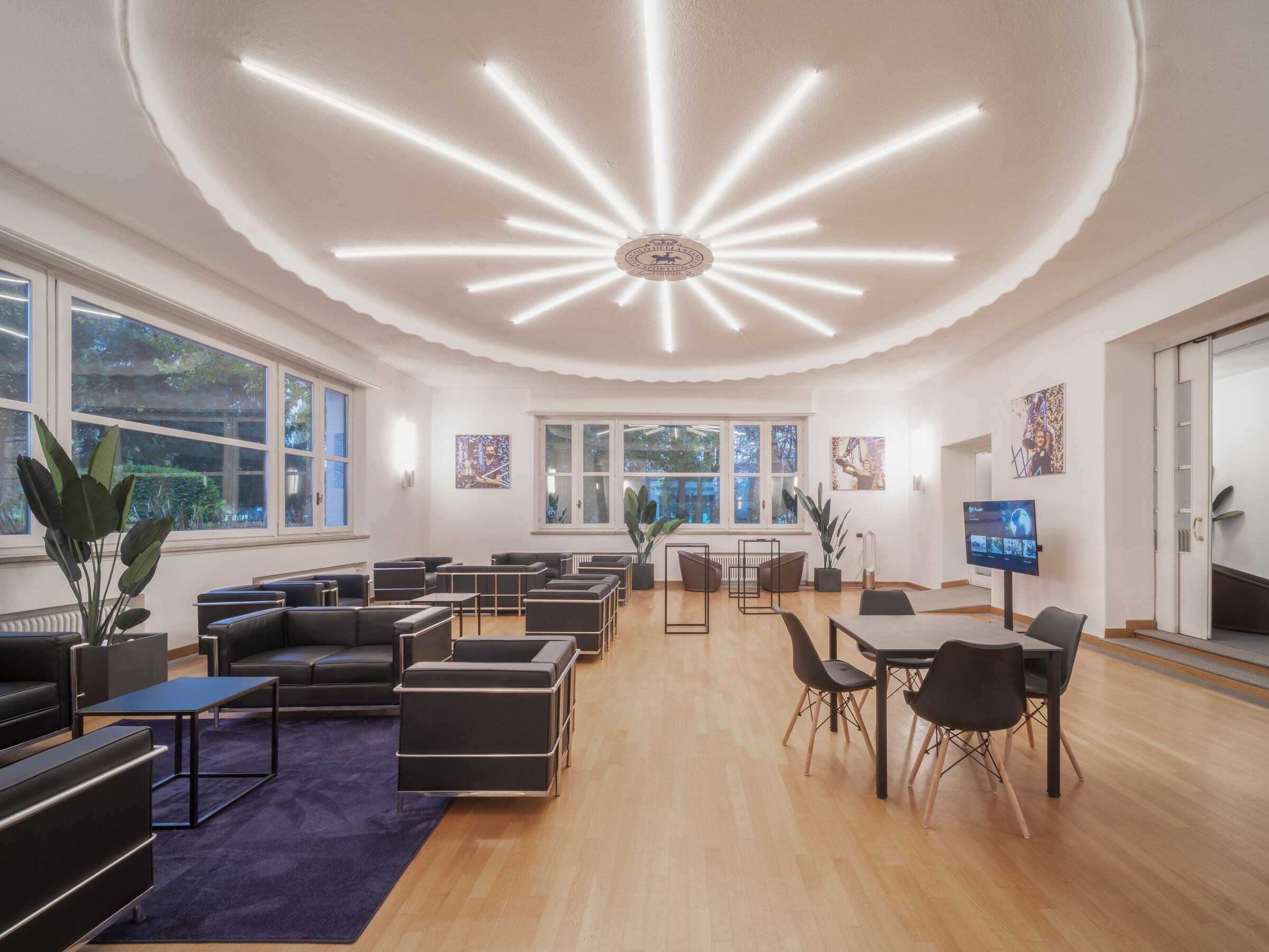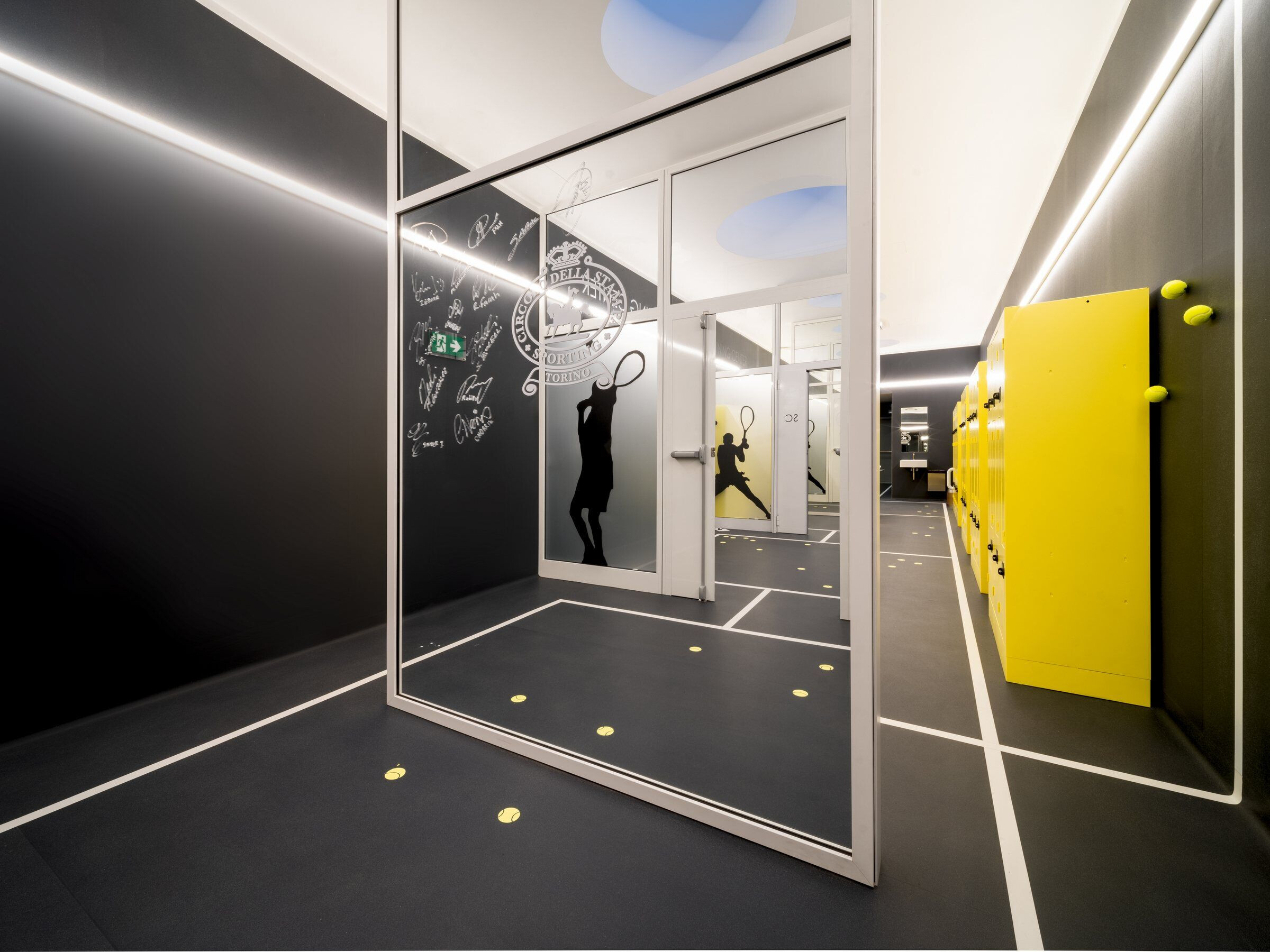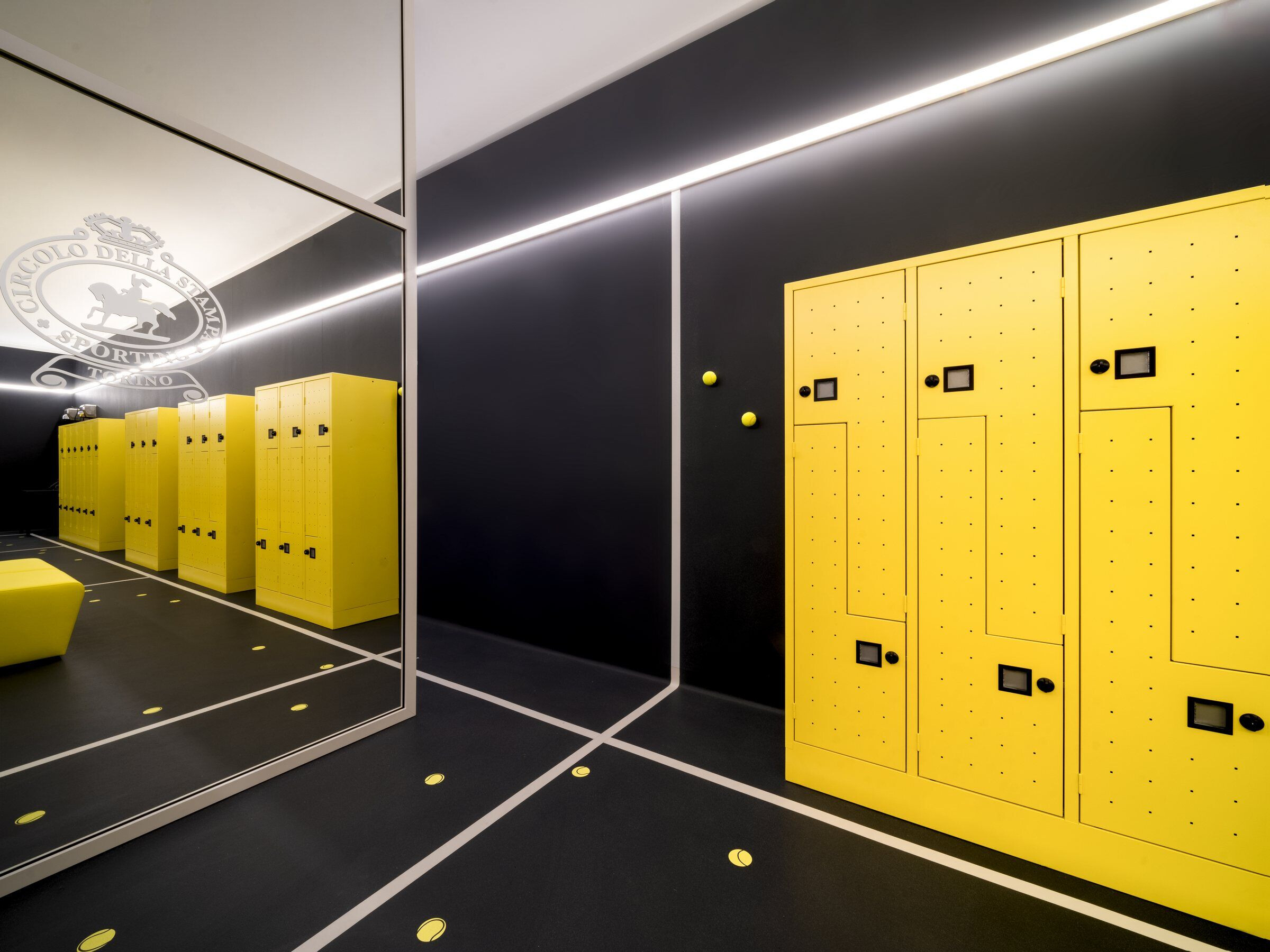 Material Used :
1. Lighting fixtures: Rimani
2. Field lighting: Tennis Led Point
3. Central air conditioning: Aermec
4. Polycarbonate coverings: Dott. Gallina, Docks&Docker
5. Reception desk supply: Woodex
6. Changing room furniture: Artespazio