This project explores what happens when a space is shaped by the activities occurring within it, rather than vice versa.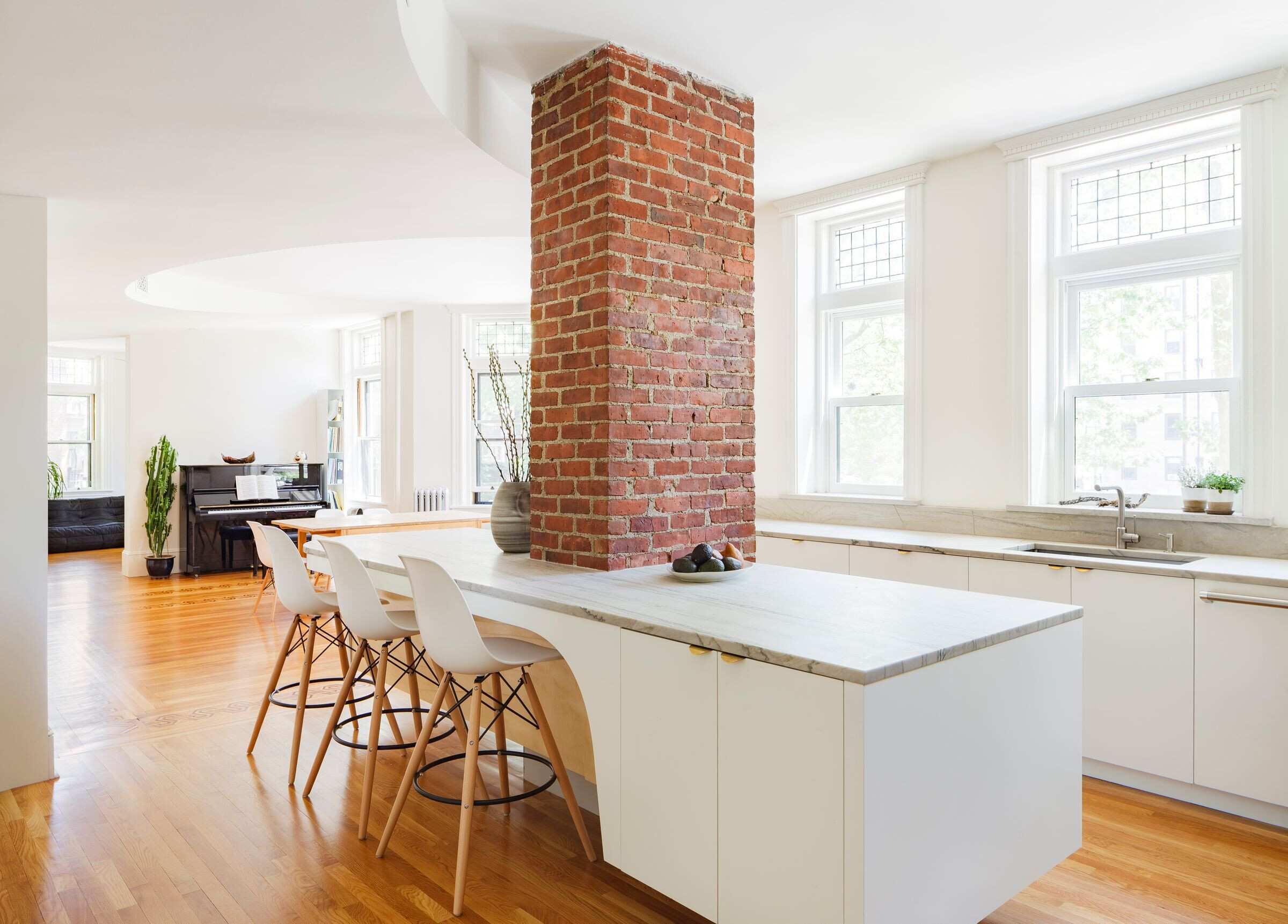 In the gut-renovation of this 2,400sf corner unit, the first step was to remove all existing walls separating the main areas. This transformed a previously formal, compartmentalized layout into one common space with unhindered interactions throughout.
Communal activities such as eating and entertaining naturally gravitate toward the south-facing bay windows of the home. Responding to these activities, circular zones completing the curvature of the bays were inscribed into the ceiling. The ceiling itself was sloped to conceal new HVAC ductwork and structural headers supporting the open layout.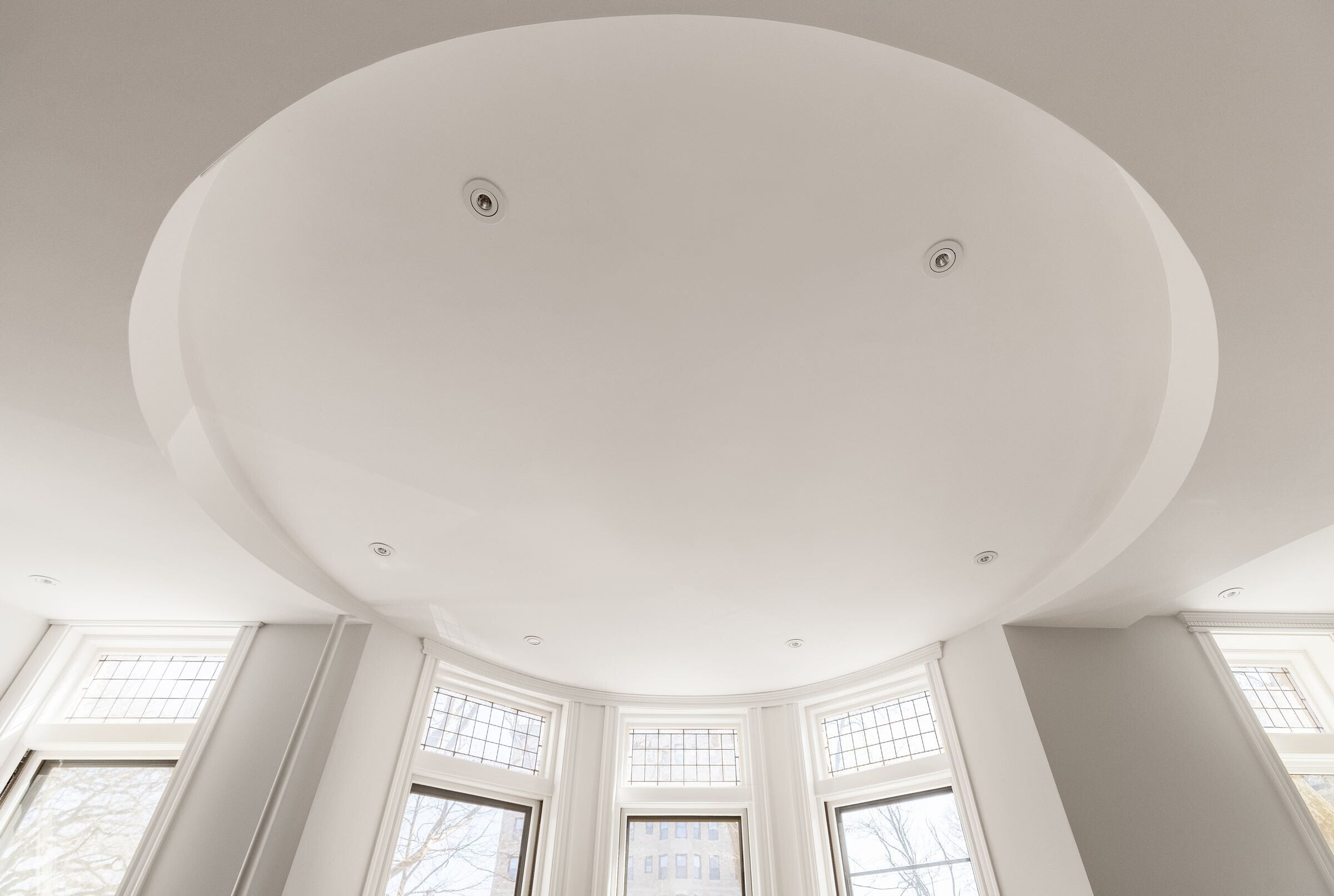 In this newly opened floorplan, cooking becomes a group affair surrounding a central chimney, previously a major hindrance in the original kitchen. Suspended off of this brick centerpiece is a 12-ft long floating island with an eroded plywood carve-out to accommodate seating.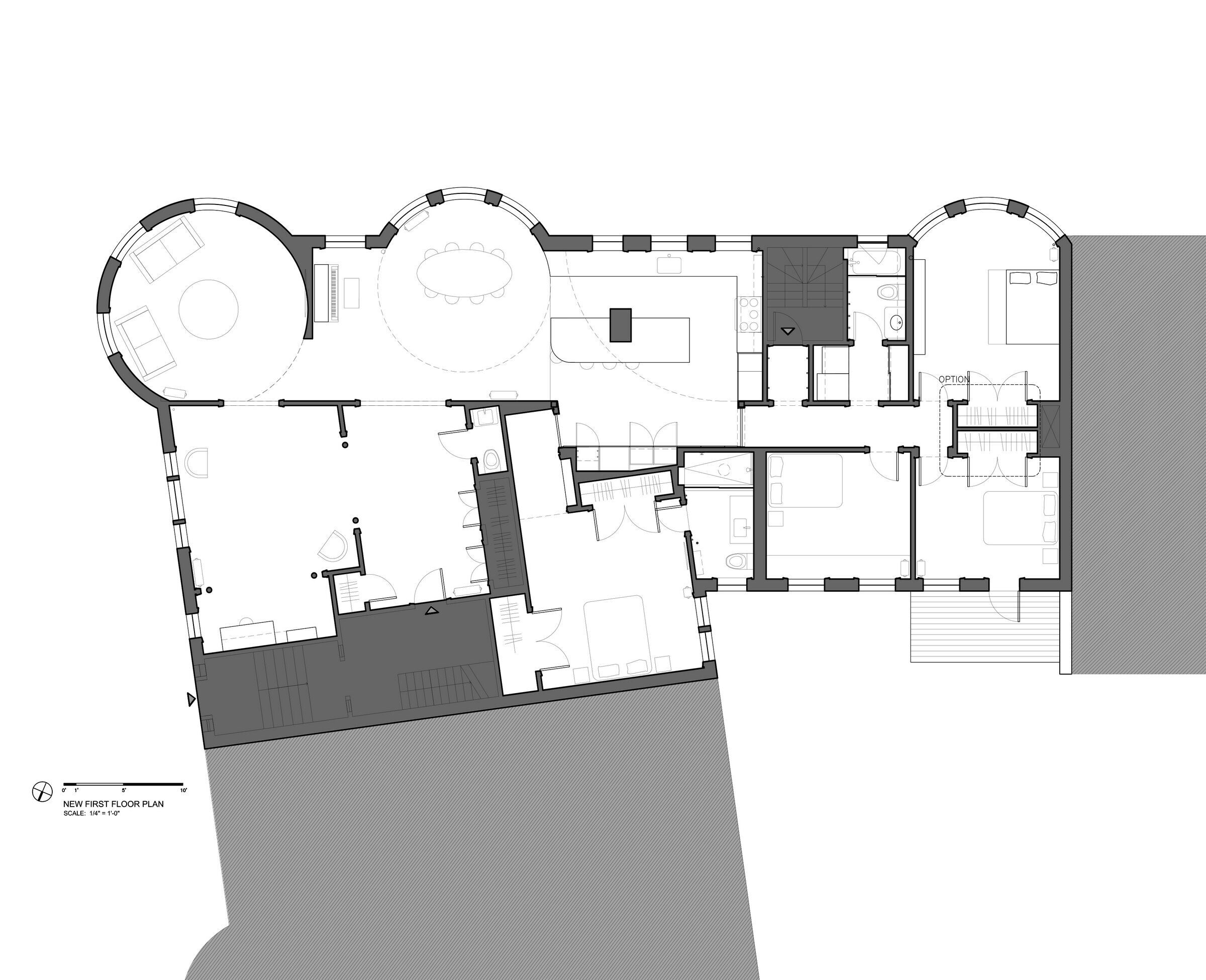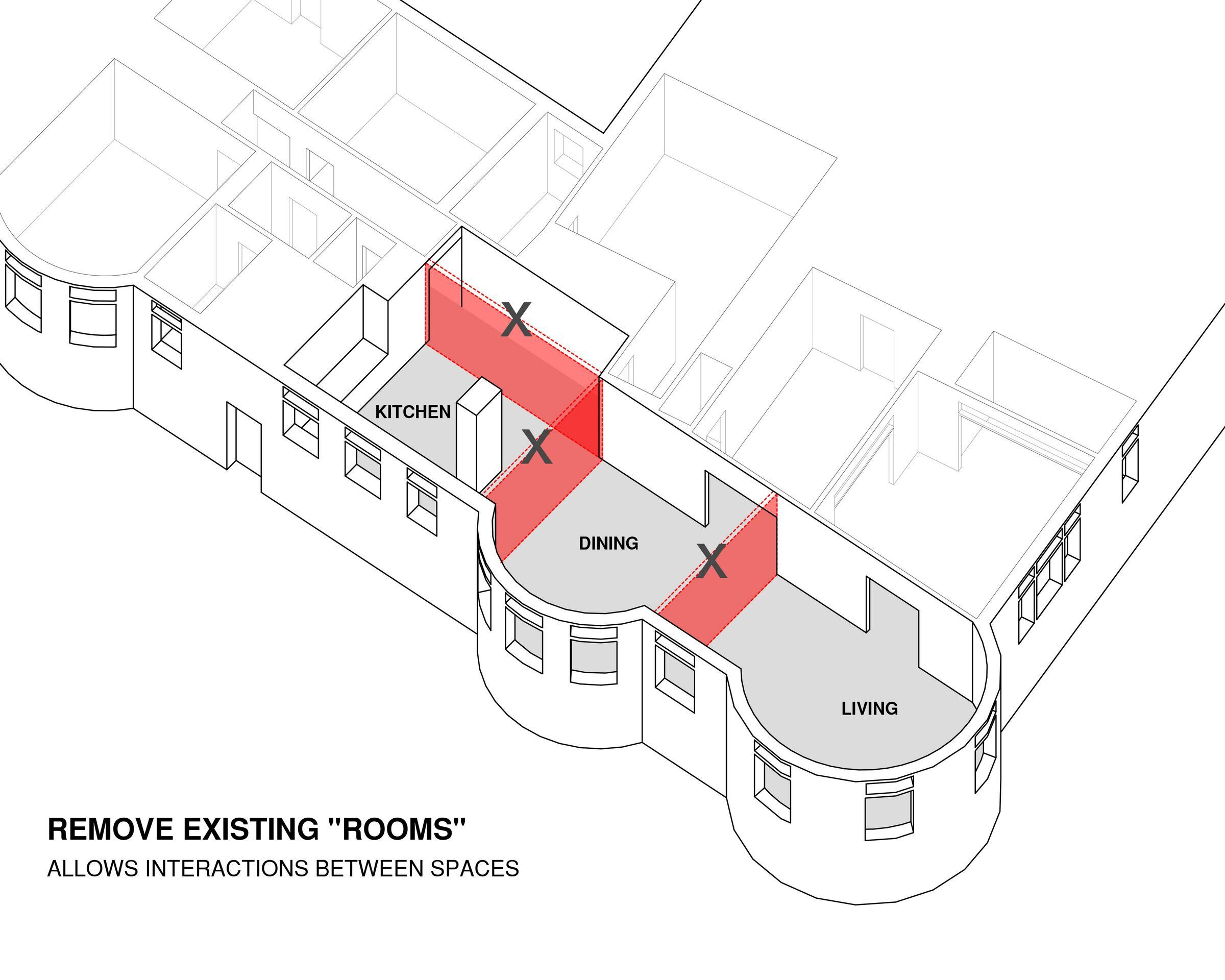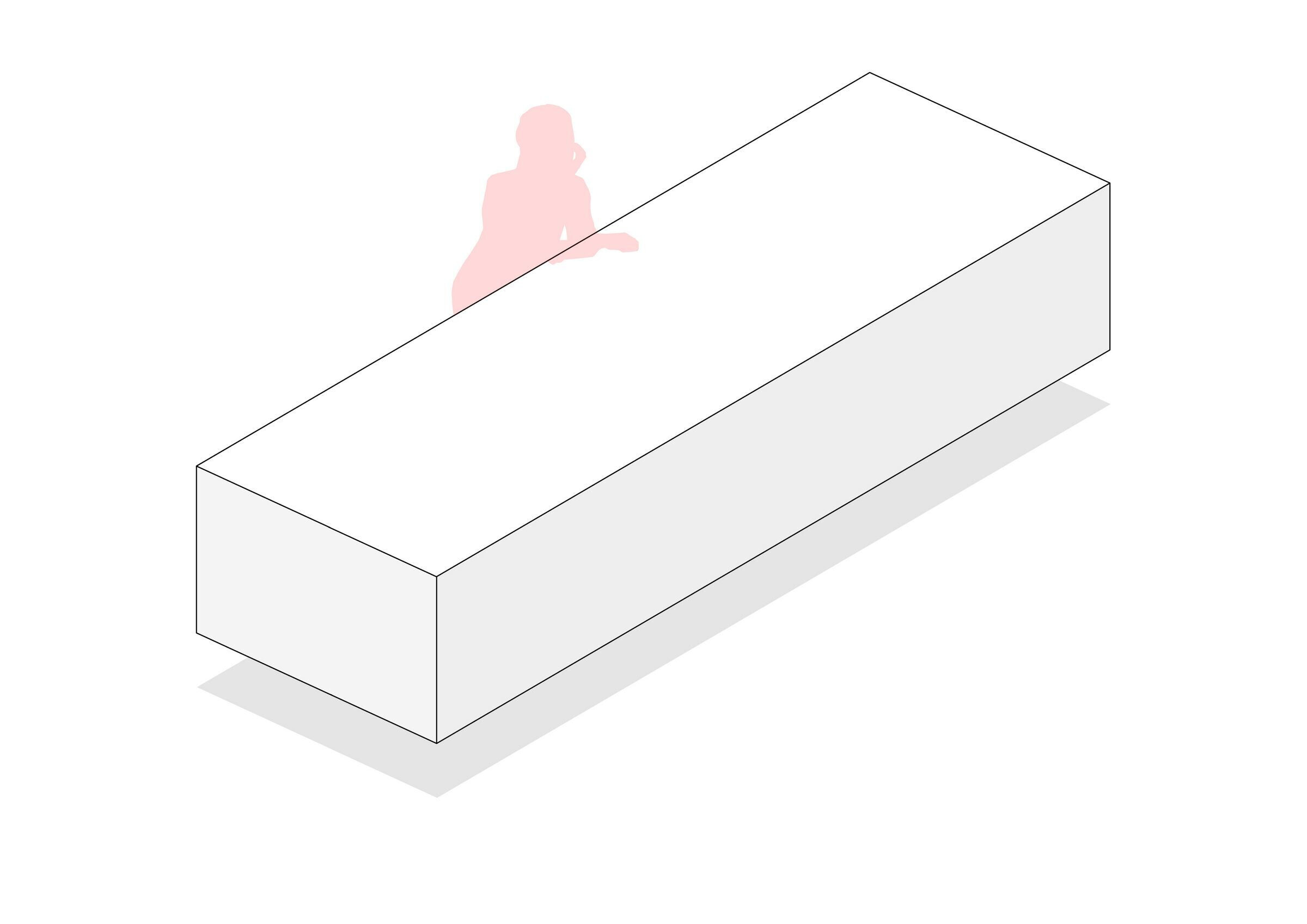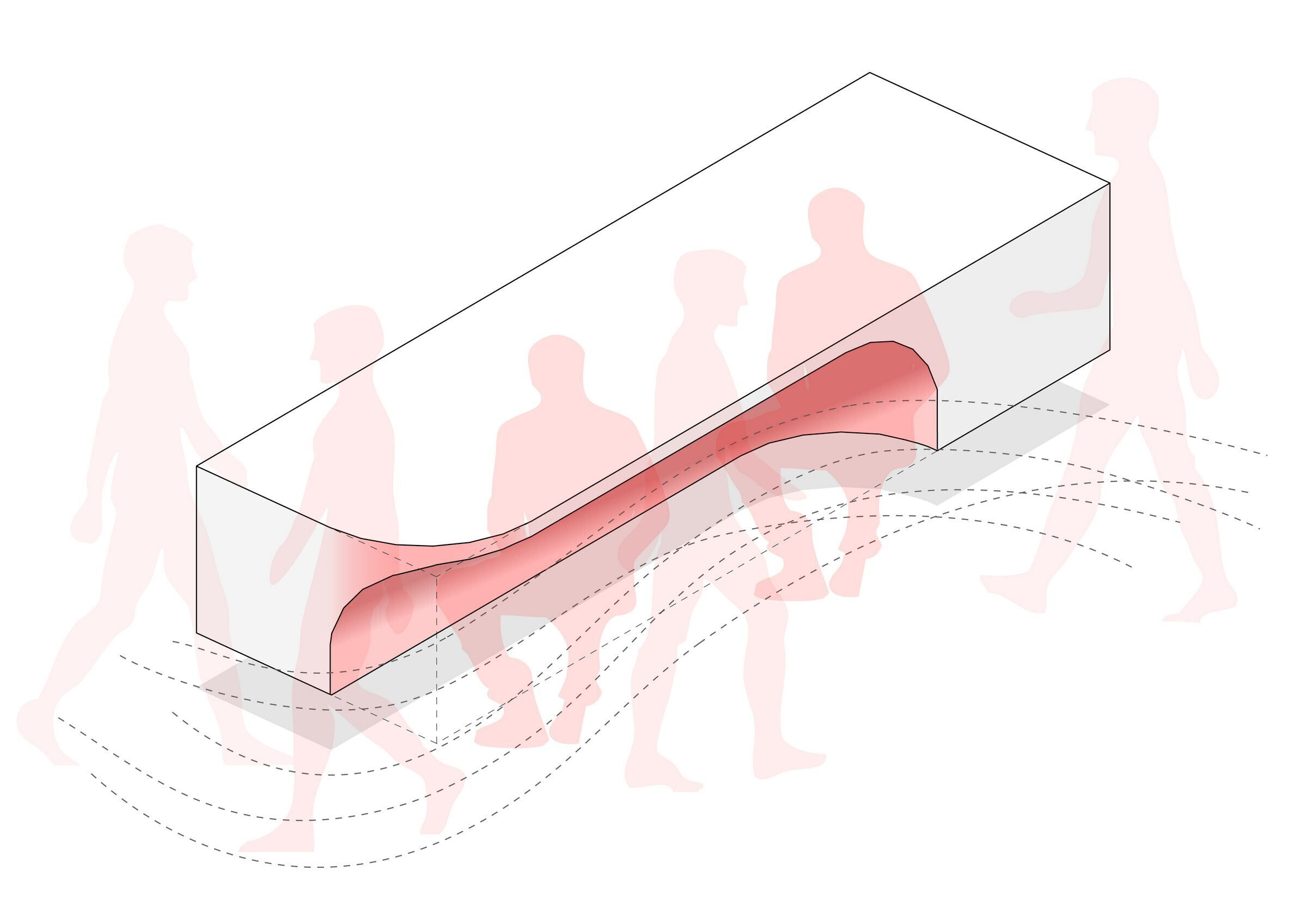 Material Used:
1. Facade cladding: Original brick
2. Flooring: Oak with mahogany inlay
3. Doors: Solid wood
4. Windows: Aluminum-clad wood windows
5. Interior lighting: Nora Lighting Lolite 4" recessed
6. Marvin Clad Ultimate - Cudh Aluminium Clad Double Hung Windows
7. Stone Countertops - Fantasy Macaubas Quartzite
8. Thermador Pro Harmony - PRG 366 GH Standard Depth Porcelain Cooktop Surface Range
9. Thermador Freedom Collection - T30IR800SP 30" Flush Custom Refrigeration Column
10. Thermador Freedom Collection - T18IF800SP 18" Flush Freezer Column