The building is located in an industrial park and is destined to Coworking office, with meeting rooms, restaurants, reprography, rest areas…
The project was acquiring its configuration after incorporating the conditioning factors.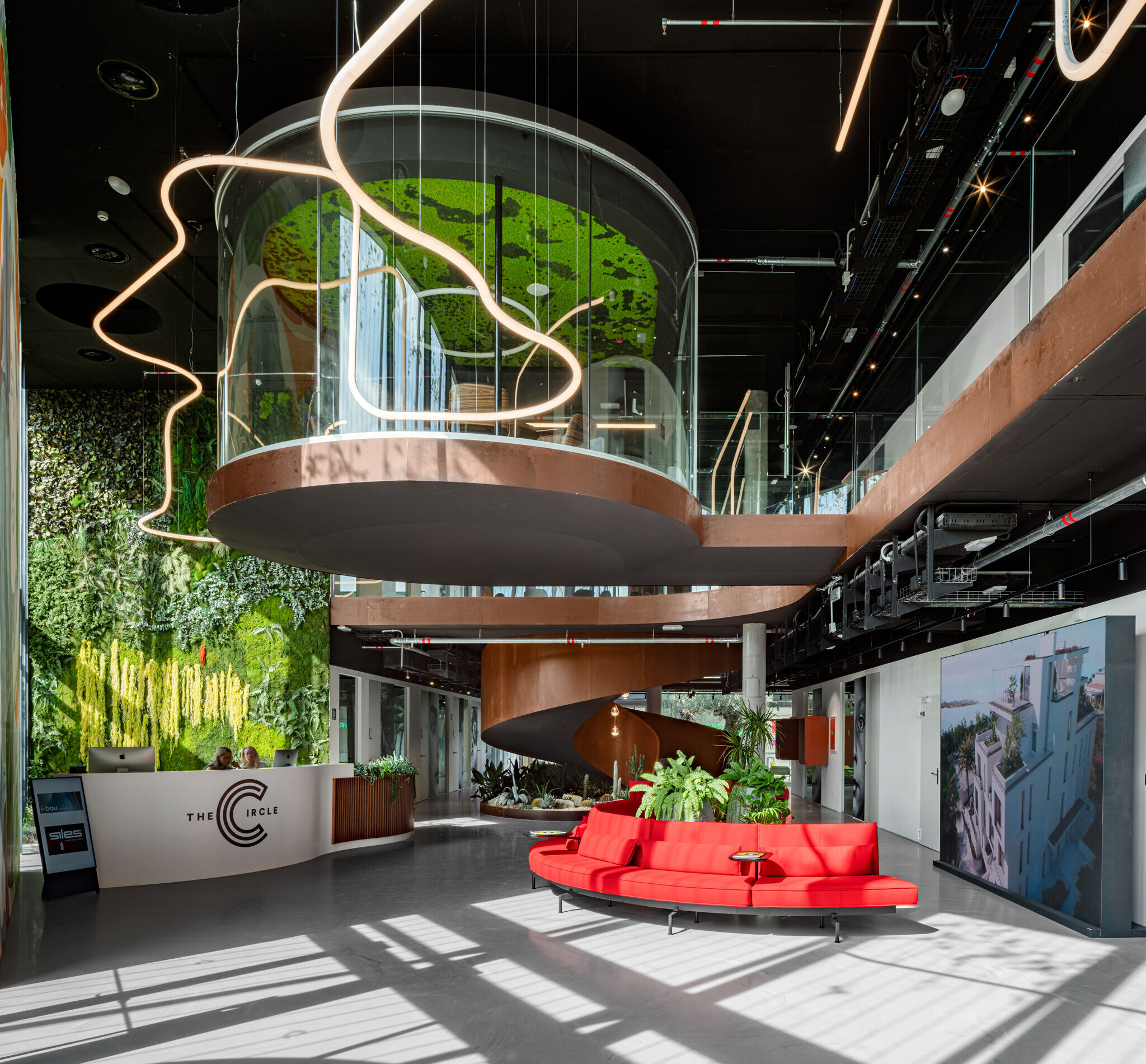 1. Plot and regulations. The plot has a rectangular shape and has a corner. The application of the urban plan generated a two-level prism with two basements.
2. Circle. The property determined the name of the building before the design. The corners of the primitive prism were rounded, accompanying the brand of the developer.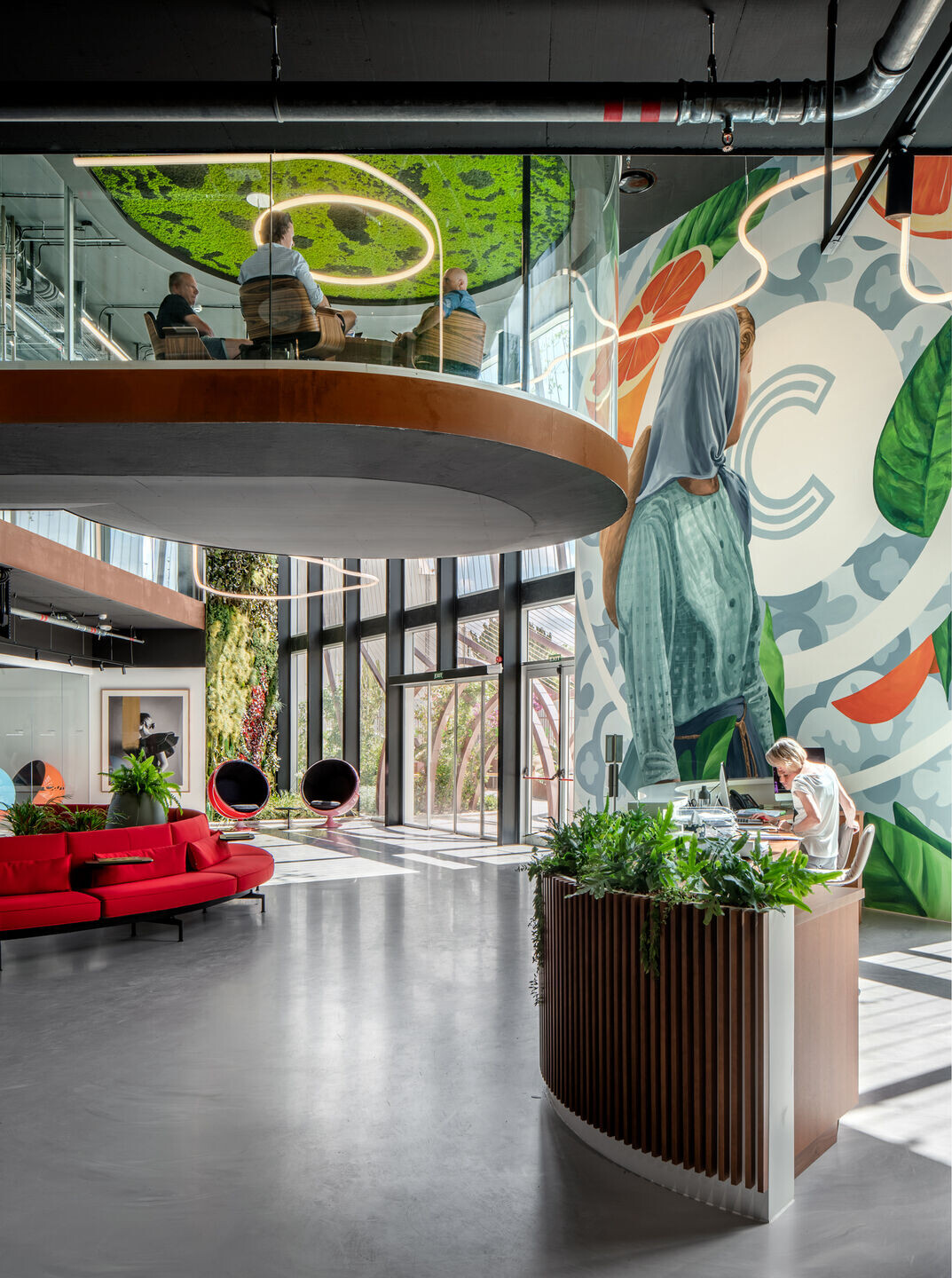 3. Circulation. Perhaps the clearest solution would have been to put the entrance through the centre of the main facade and, from there, distribute. We decided to make cuts in the corners, thus generating the entrance areas and a diagonal circulation.
4. Patios. The outdoor patio in front of the entrance, the double space at the hall, the large central patio, the double space at the rear entrance and the outdoor rear patio accompanies the diagonal circulation and give the building an urban look.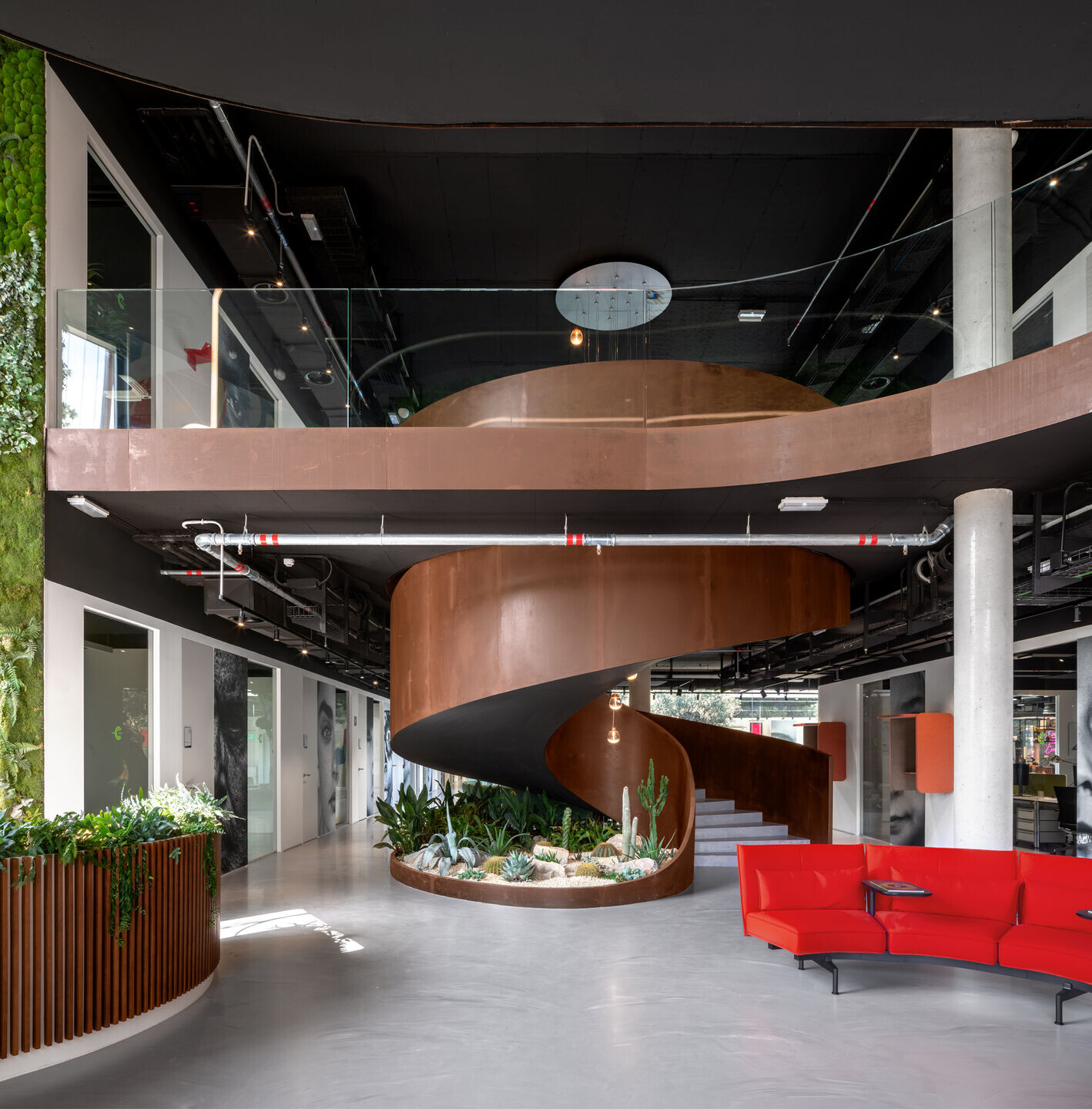 5. Program. The offices were placed on the perimeter, with a versatile distribution that allows joining some units. The first level of the basement is for parking and the lower level is for storage to rent.
7. Green facade. The facade, very simple and inexpensive, was wrapped with ropes that support the creeping vegetation. In this way, the facade and windows are protected from sunlight in summer and, on the contrary, in winter solar radiation is used. The result is a green, changing facade that tries to dissociate itself from the industrial image of neighbouring buildings in order to create a landscape.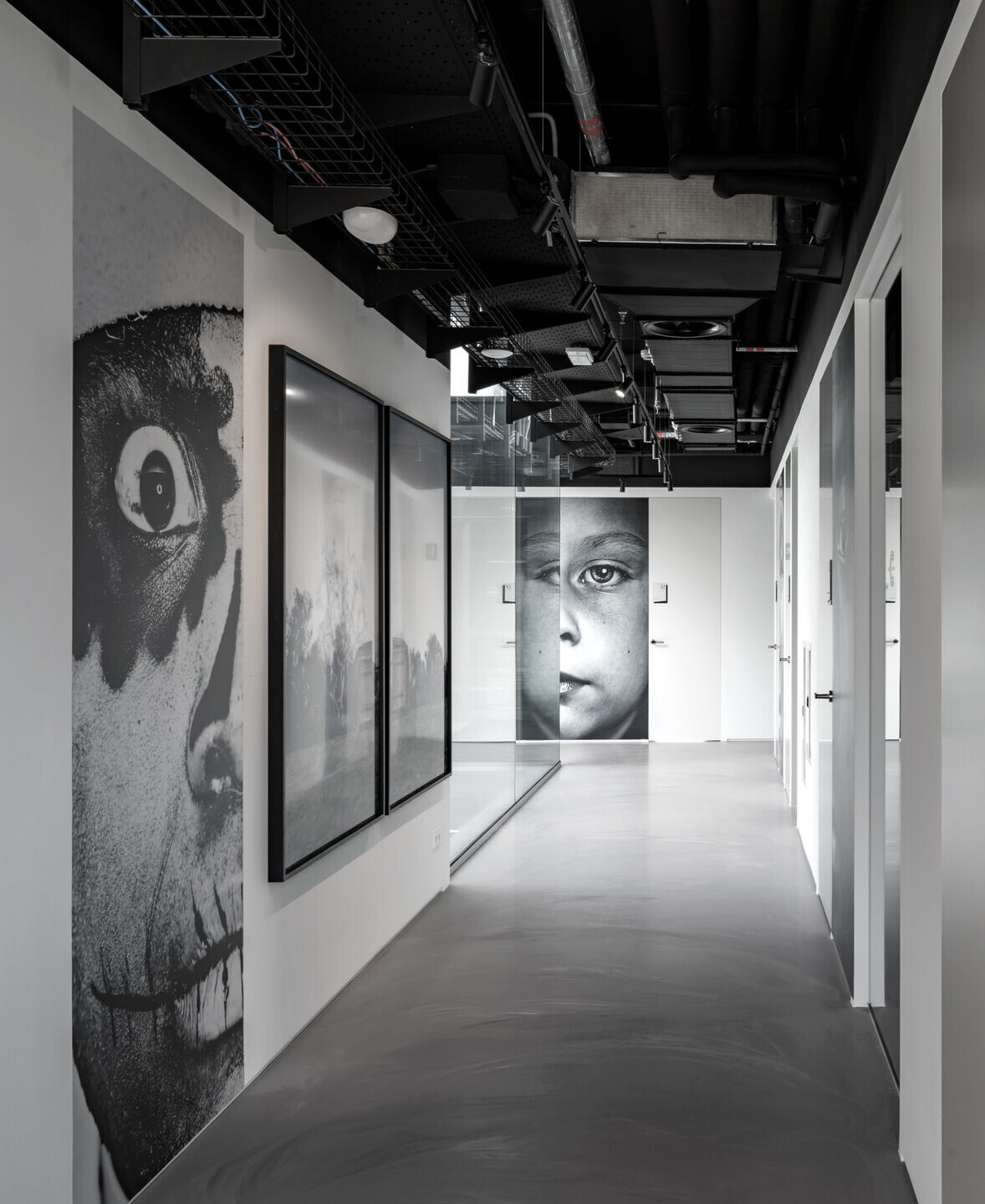 8. Green areas. To complete the building, on the roof, in the enclosure of the site, in the free areas of the plot, in the patios and in some of the interior facades, trees and vegetation have been incorporated.