The design concept of this jewelry store in Beijing city, China includes not only the characteristics of both ancient and modern designs, but also the characteristics of landmarks in the city, thus making this store unique and standing out from its counterparts.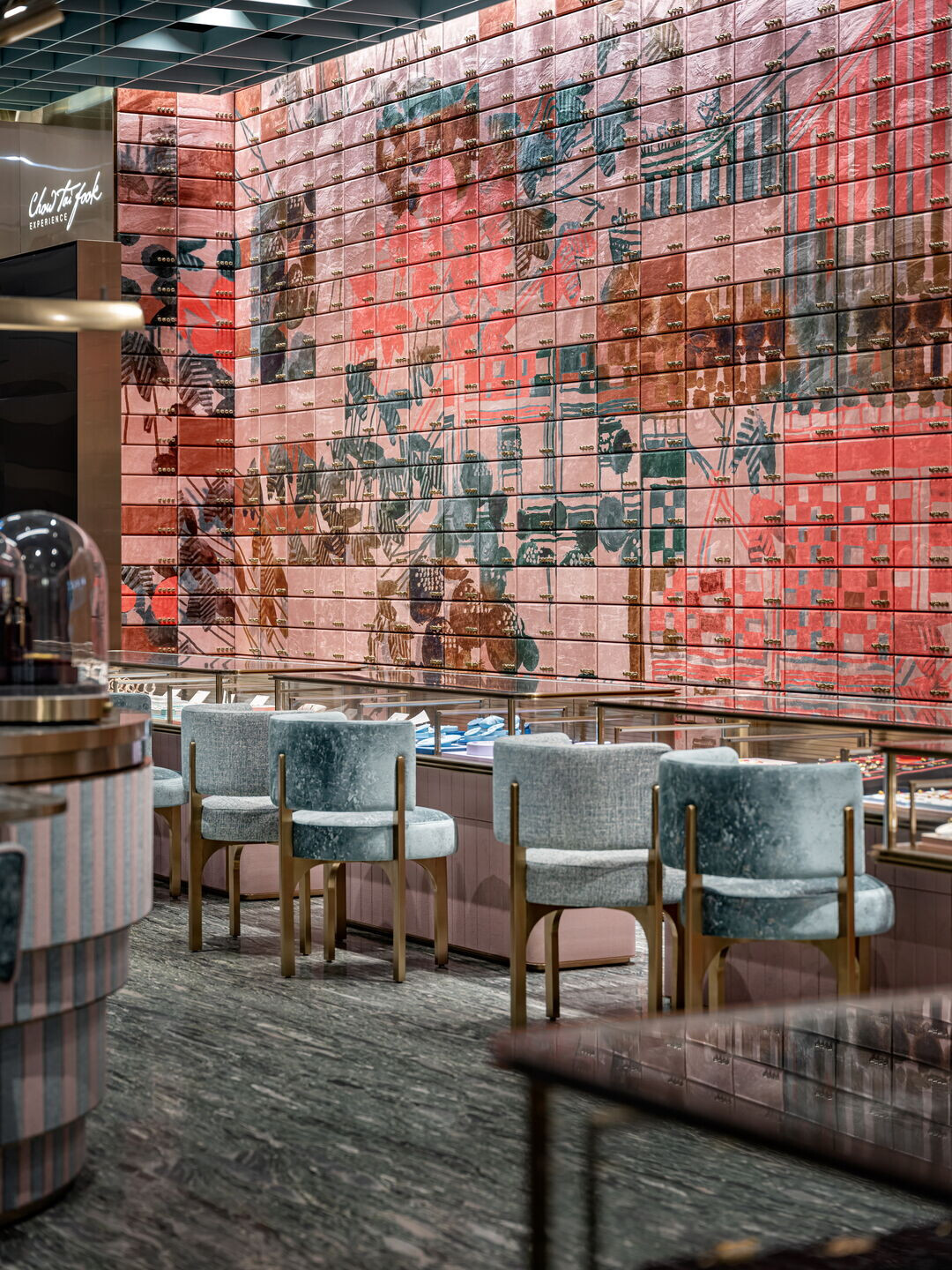 This design concept actually went through several twists and turns from incubation to implementation. Beijing is a richly historical city as it was the capital of many dynasties in the Chinese history, so it is difficult to simply use one thing or a simple pattern to summarize the characteristics of the entire city.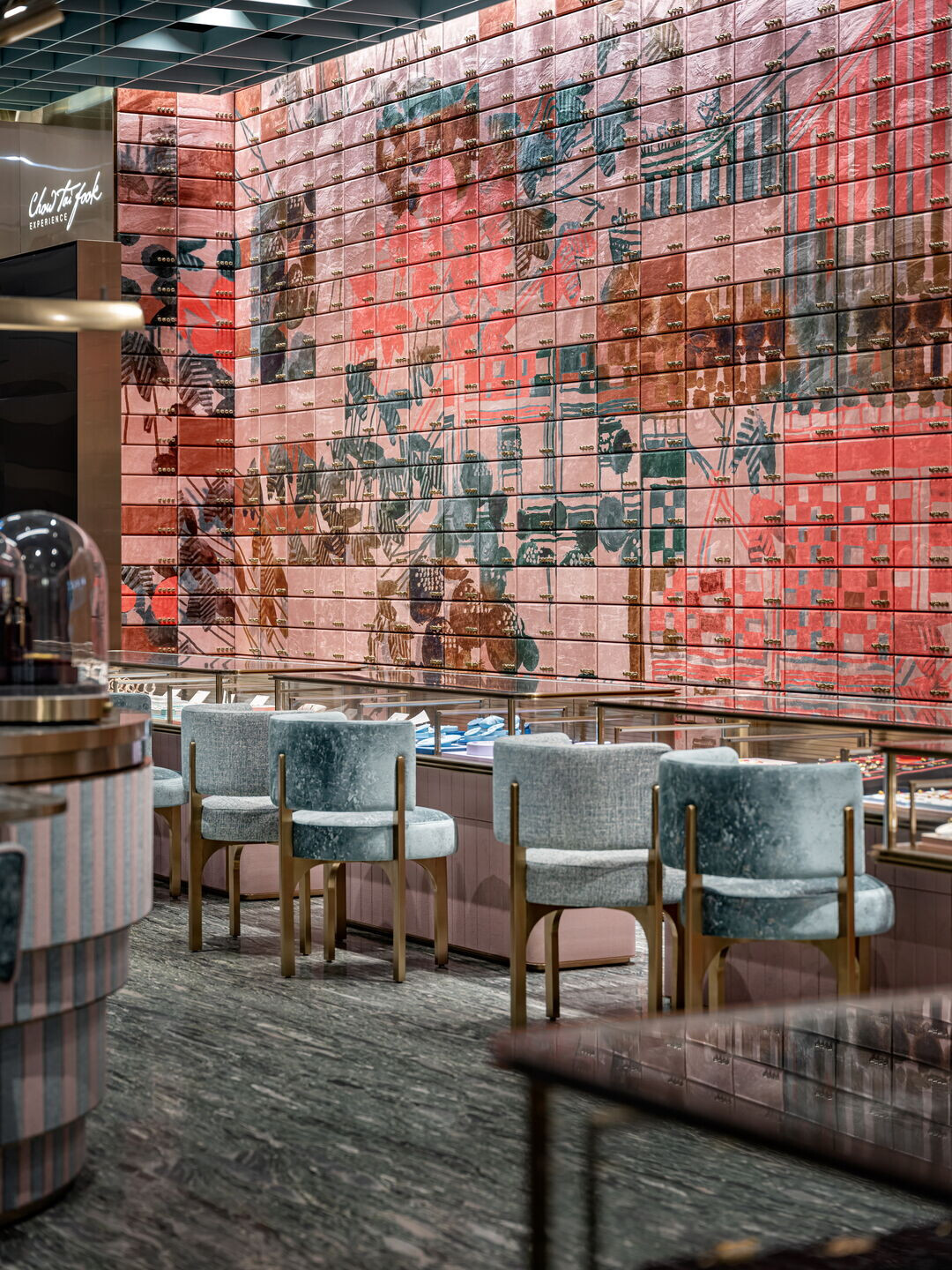 After thinking hard, we finally chose the classical royal gardens as the theme of this design - Beihai Park and the Imperial Gardens of the Forbidden City to represent this city. We also applied modern painting techniques to outline and present Beihai Park and the Imperial Garden of the Forbidden City and refined their respective characteristics into the entire painting.