A narrow spit of land between the eastern bank of the IJ, the railway embankment and the Piet Heinkade was part of the redevelopment of the eastern harbour area by the Amsterdam Department of Urban Planning (DRO) in the 1990s. The urban development concept included a series of interconnected building zones. In this so-called 'train of buildings', a part of the old warehouses was to be preserved and integrated into the planning.
Rapp+Rapp created the urban design for one of these building zones, in which an extremely high building density had to be realised. Following New York's zoning law, urban guidelines were formulated for the daylighting, the massing, and the intended robust character by which the new buildings were to fit into the former harbour area. The relationship between old and new became one of the most important design themes for the buildings.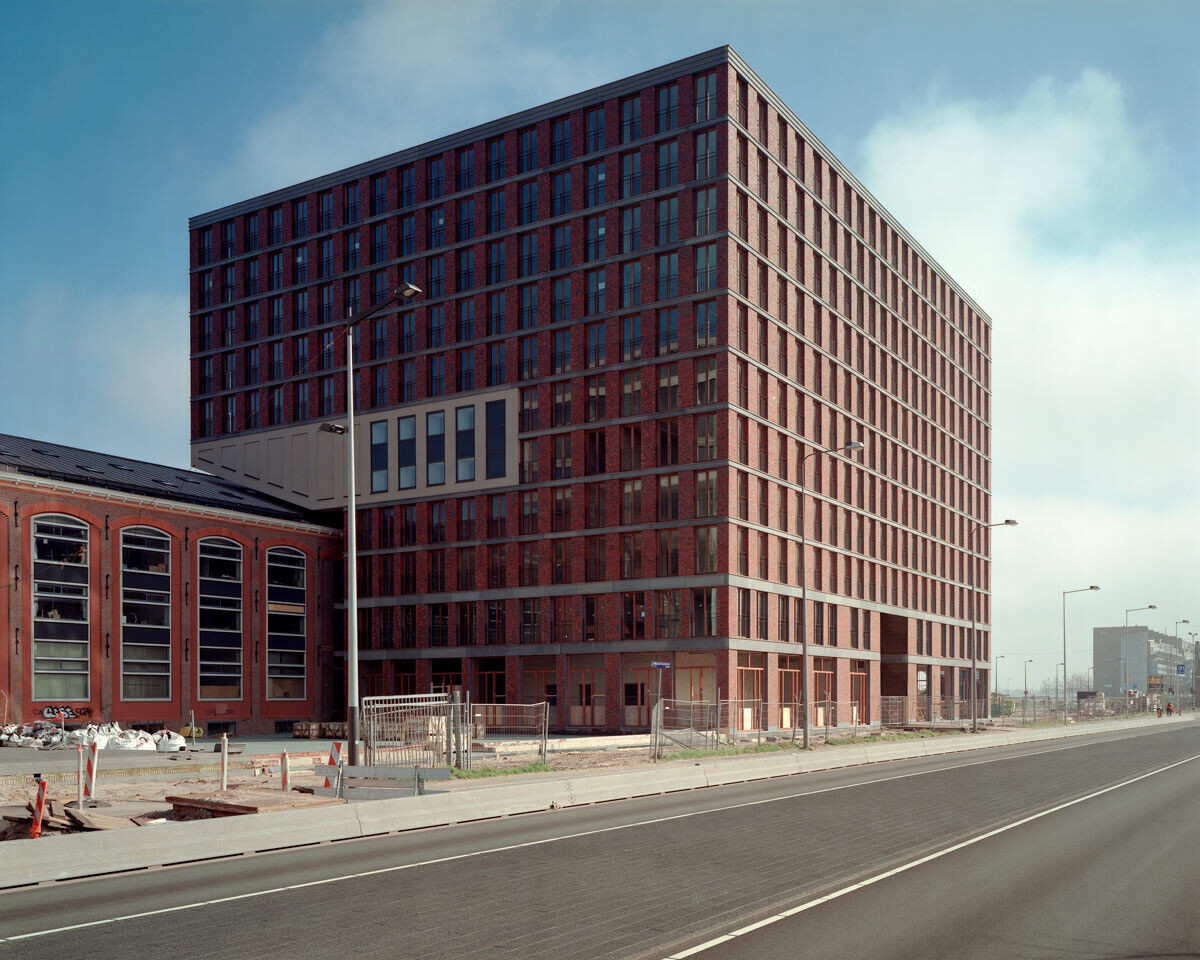 Rapp+Rapp took on the planning of the Chicago residential building, which is directly adjacent to the existing 'Wilhelmina' warehouse. The dwellings were placed compactly on the limited floor space in order to keep the former warehouse as free and visible as possible to the south. In addition, a part of the new building was realised directly above the warehouse while making sure the buildings don't come into contact. In terms of architectural expression, the new building encloses the old warehouse and visually merges the two buildings into a single unit.