The Owners purchased the property with plans of renovating and adding to this Mid-Century Modern home, imagining a space that would build on the original character and highlight their passion for design, details, and lifestyle it offers. The main challenge with this remodel was the location of the property in a FEMA designated floodplain and thus was imposed limitations of possible improvements. The remodel budget was limited to 50% max of the home value and the footprint was not be extended. This information forced the homeowners to reevaluate their original plans for a remodel that had called for an addition to the home's footprint.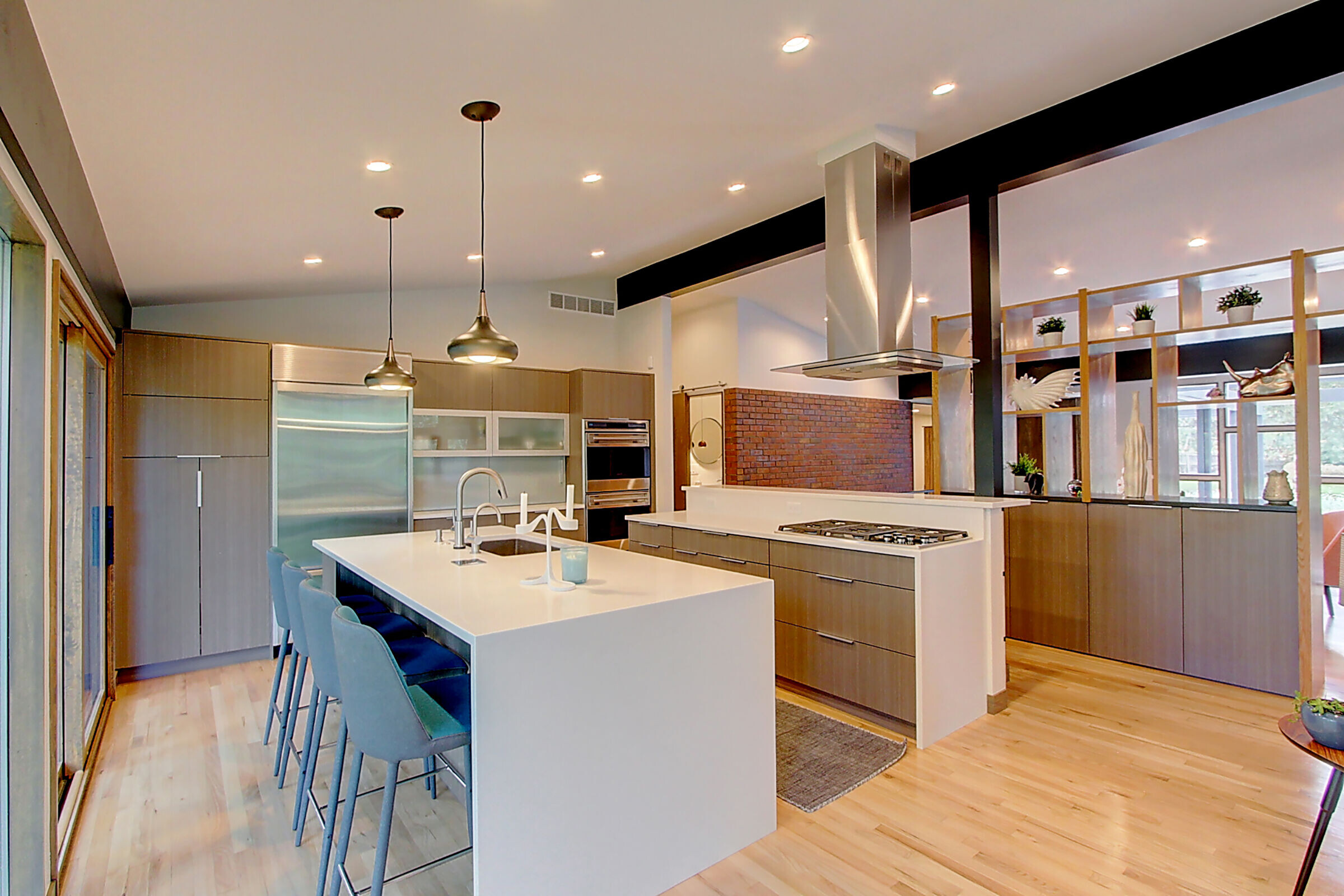 The design team offered a more efficient layout that even though bedrooms had gone from 4 to 3+ guest suite there is now more usable space in the home. Additional square footage was captured in the partial basement redesign by relocating the home's mechanical equipment and storage shelving to an existing crawlspace, while recapturing usable square footage of a partial unfinished basement to create a guest suite including a full bathroom and walk-in closet. The original compartmentalized layout was opened up to provide a more continuous flow allowing light to flood the open living concept and allowing visual connections throughout. New custom built-ins anchor the center of the great room providing distinct spaces, however never quite touching the walls or ceilings. Floor to ceiling windows in the kitchen and living rooms create indoor-outdoor connections and offer views to the extensive backyard and the creek beyond. New period inspired glazing along the front of the home connects interior spaces to the new front patio area with pergola as a welcoming invitation to the neighborhood and visitors.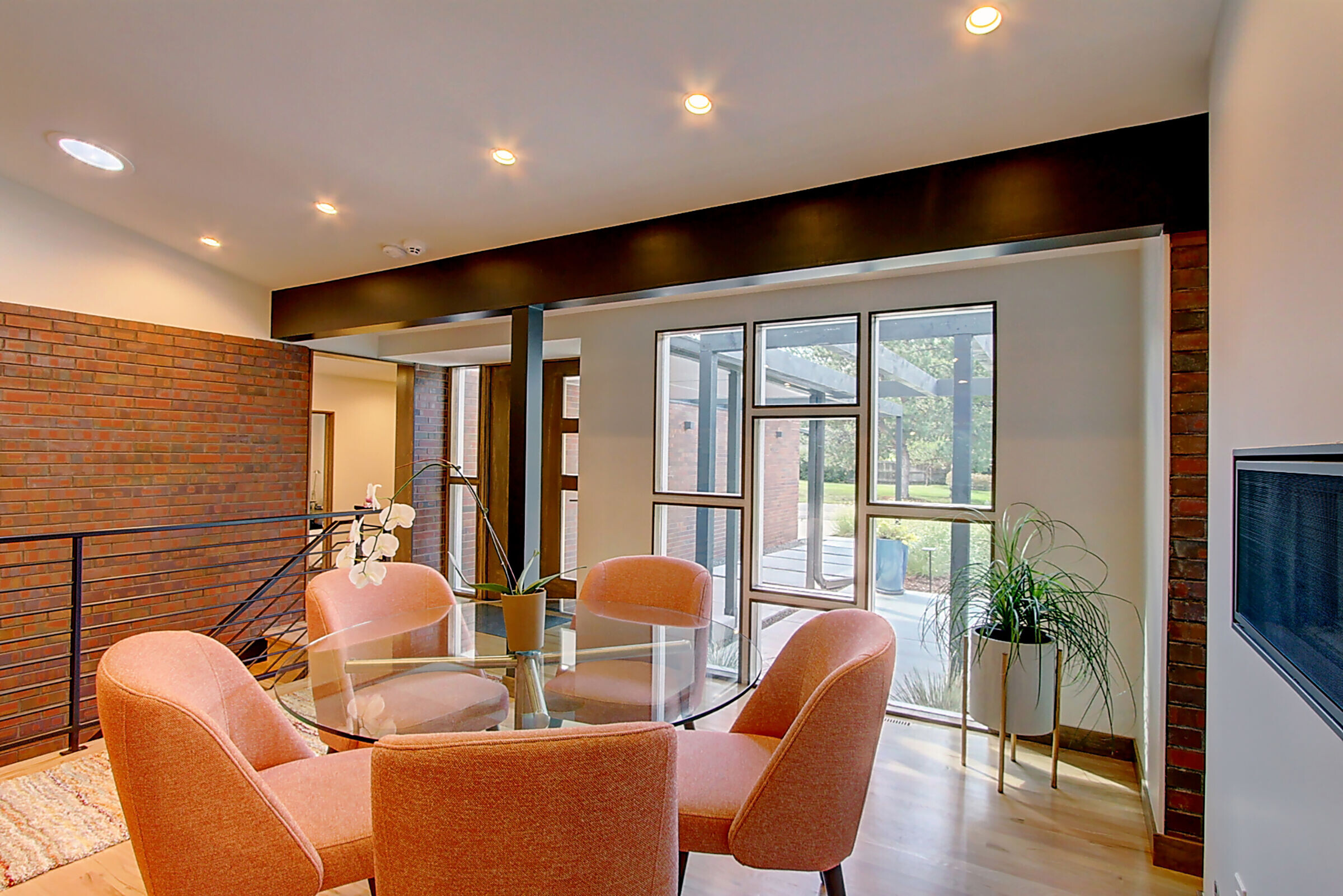 With views to the backyard the spacious feeling new master suite has a new fireplace, a 5-piece master bath that is separated by only a partial height wall and is completed with a his and hers walk-in closet. A main floor laundry was added along with a powder room. The secondary bedroom on the main level was sunken down to provide more ceiling height. Originally accessible only from the exterior, the garage can now be accessed from an interior hallway that also offers a mud room for storage. The office space and dining room share a see-through fireplace. The newly designed home and layout gave the family the space they needed and desired without having to do an addition.