The Victorian Government's Level Crossing Removal Project (LXRA) is overseeing the largest rail infrastructure project in Victoria's history. It will see the removal of 75 of Melbourne's most congested level crossings by 2025.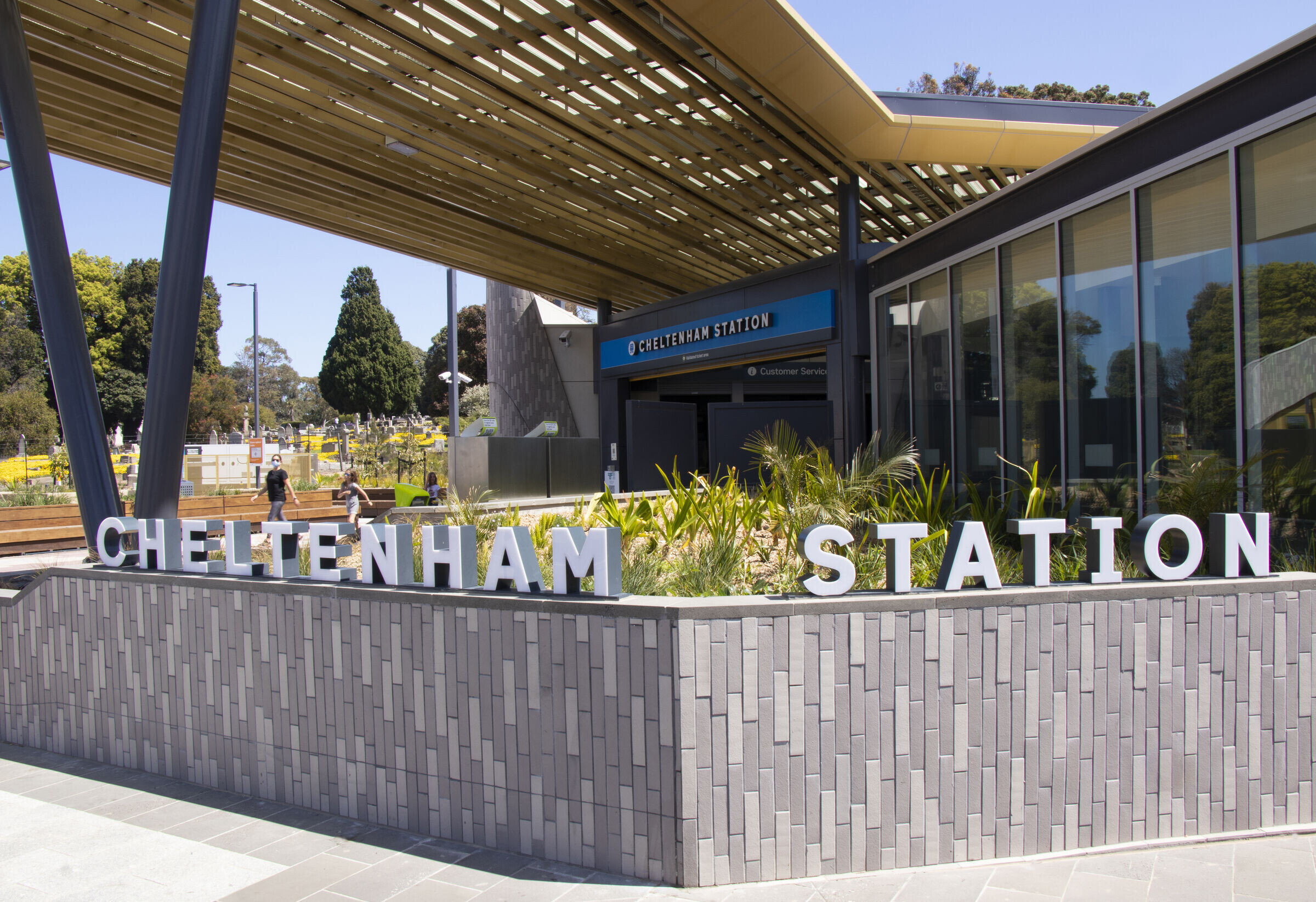 Rush Wright Associates is working with the Southern Project Alliance, (LXRA), the Victorian Government and Cox Architecture on the design and delivery of some of the stations on the Frankston Train Line, including Cheltenham Station.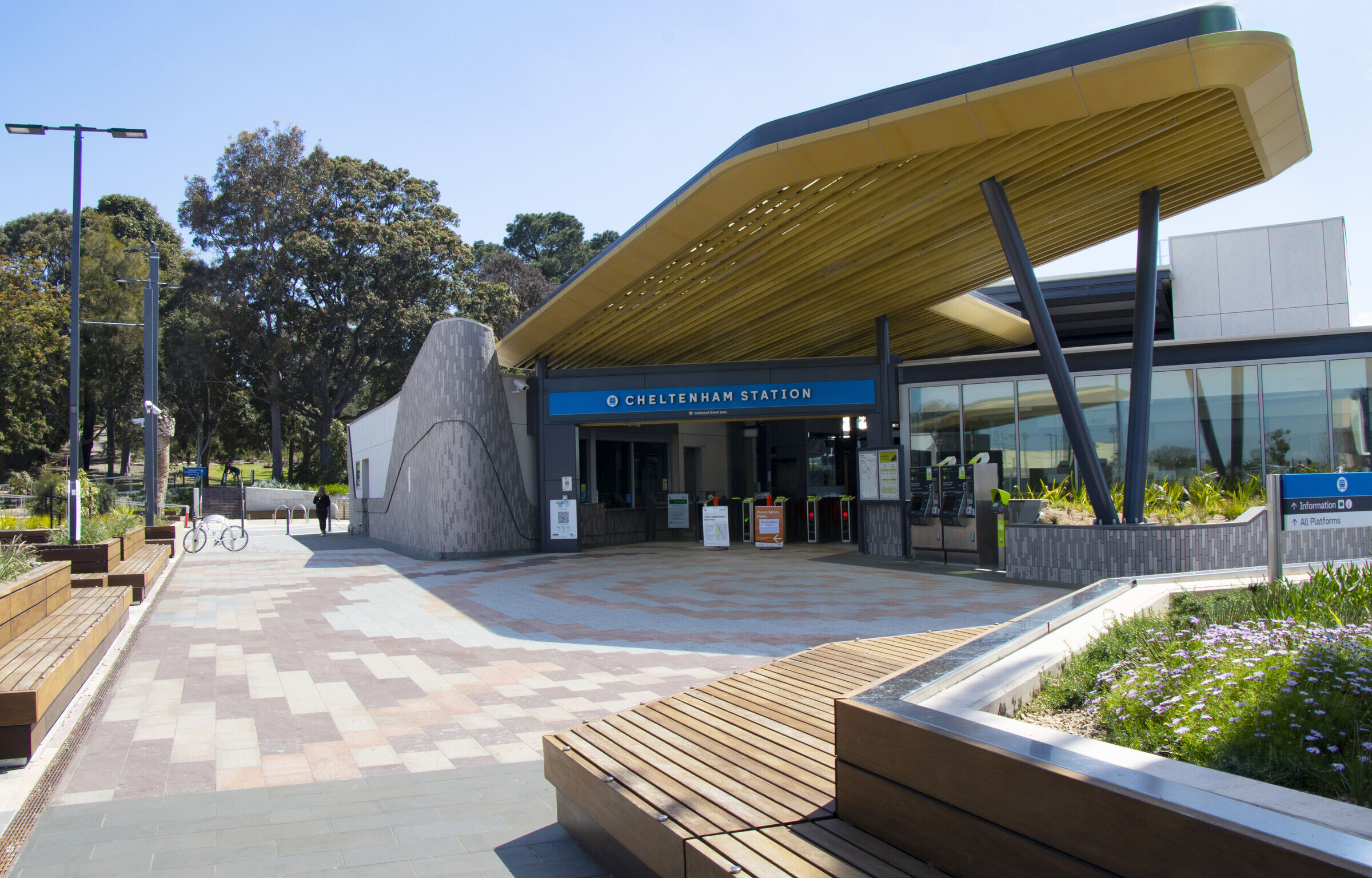 At Cheltenham, the rail line was lowered into a rail trench, with the roads to be rebuilt at their current level. This coincided with the removal of the crossing at nearby Balcombe Road, Mentone. A new Cheltenham Station will be built as part of the project, while the existing station buildings will be removed and refurbished.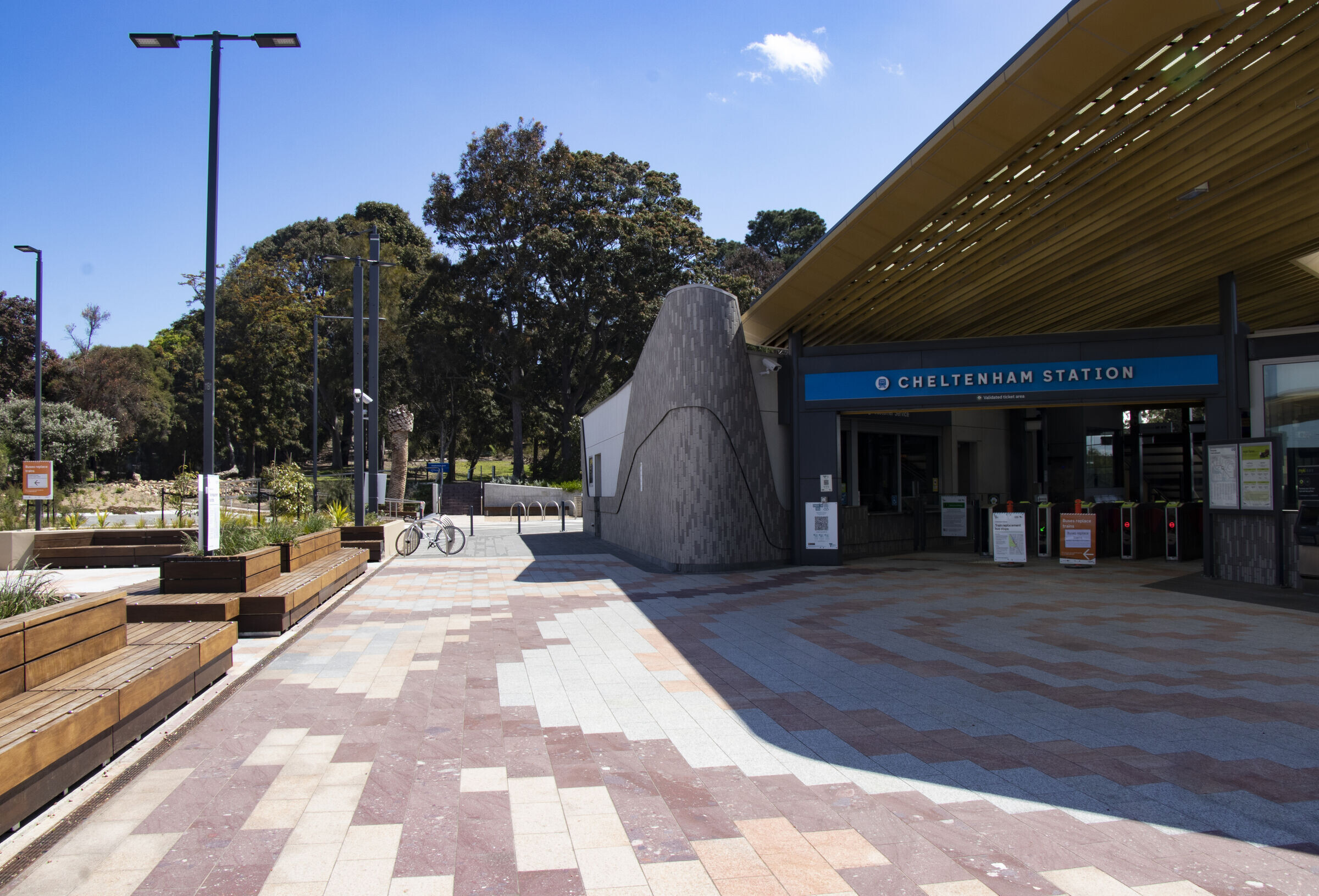 To include the Songline of the Traditional Owners, Rush Wright Associates worked closely with an indigenous artist - Steve Ulula to integrate meaningful artwork design into the public realm. The design process revealed two best opportunities identified during the workshops: "Welcome Mat"- a graphic emended into the pavement surface and the wall "Mural". The Welcome Mat includes integration of the custom-designed graphic artwork into the pavement area on the concourse.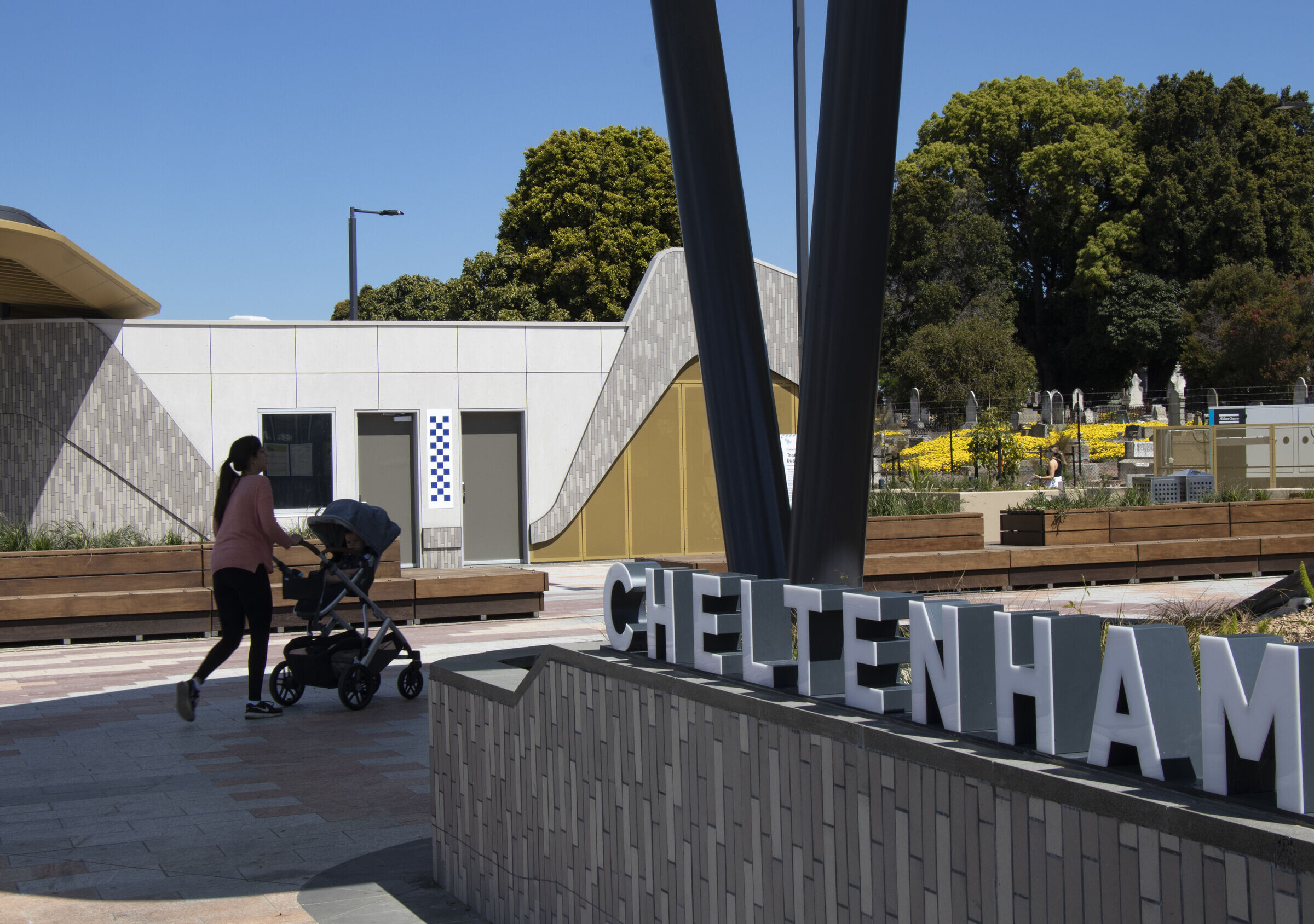 With the indigenous artwork application, the area of the concourse becomes a great opportunity for learning and raising awareness during community gatherings and social interactions. The graphic designed by Steve Ulula Parker includes Spiral Patterns representing two Bays belonging to Boonwurrung Country and Diamond patterns representing the 6 Clans sharing Boonwurrung Country. The graphic represents Bunjil's view of the Boonwurrung/ Bunurong country, seen from above. The Welcome Mat signifies the importance of connection to country. Embedding this design allows commuters to walk on the country as they are welcomed to the Boonwurrug/ Bunurong land. The "Mural" is integrated onto the ramp wall leading to the Cheltenham Station entry.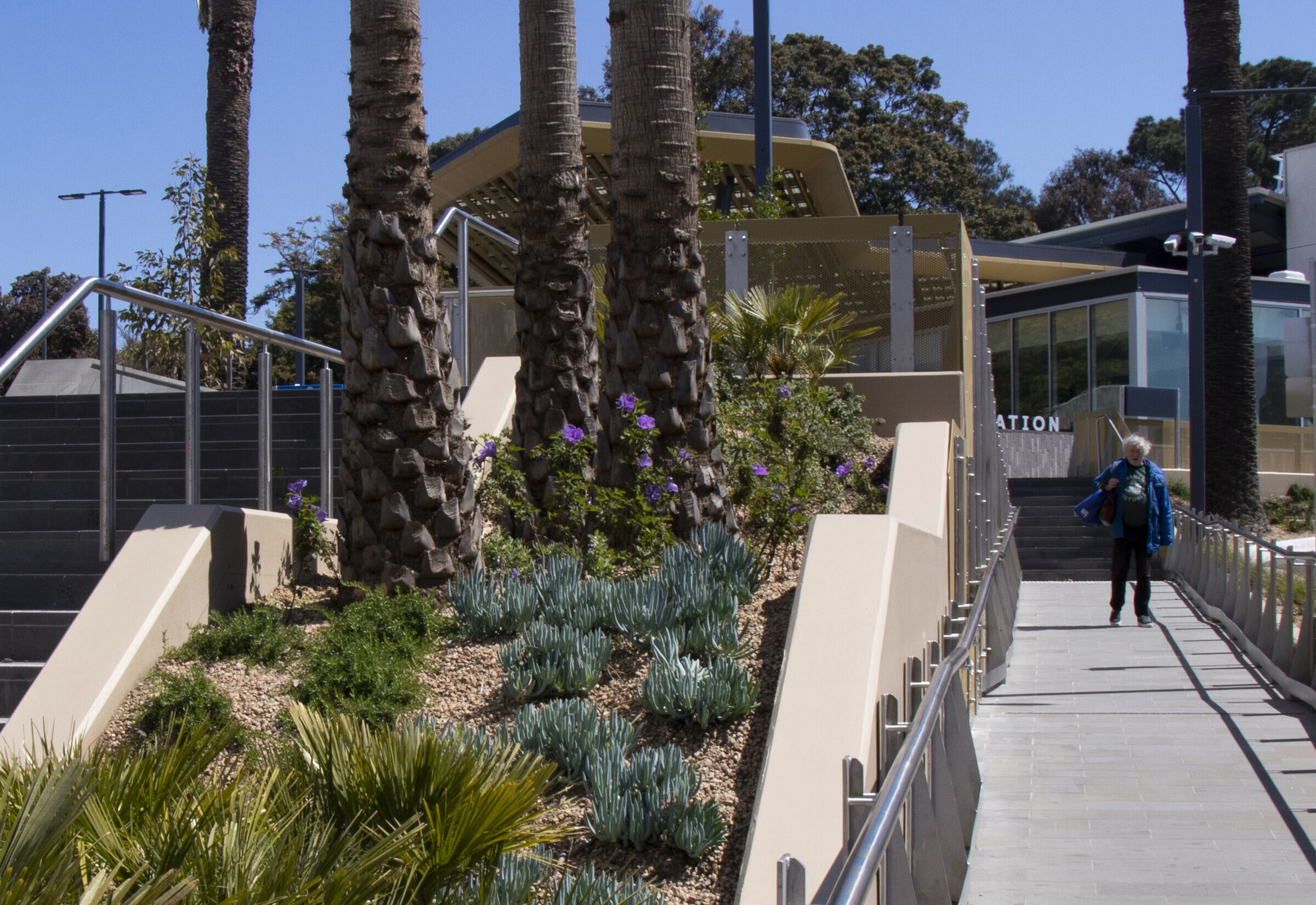 With the levels difference of approximately 3.3m, the walls along the ramps, previously blank and bland, are transformed through the integration of artwork. The artwork would be experienced by people walking up or down the ramp to the station entry. The pattern will also be visible from the retail shop from across the Railway Walk, enriching the experience and contributing to the activation of the space.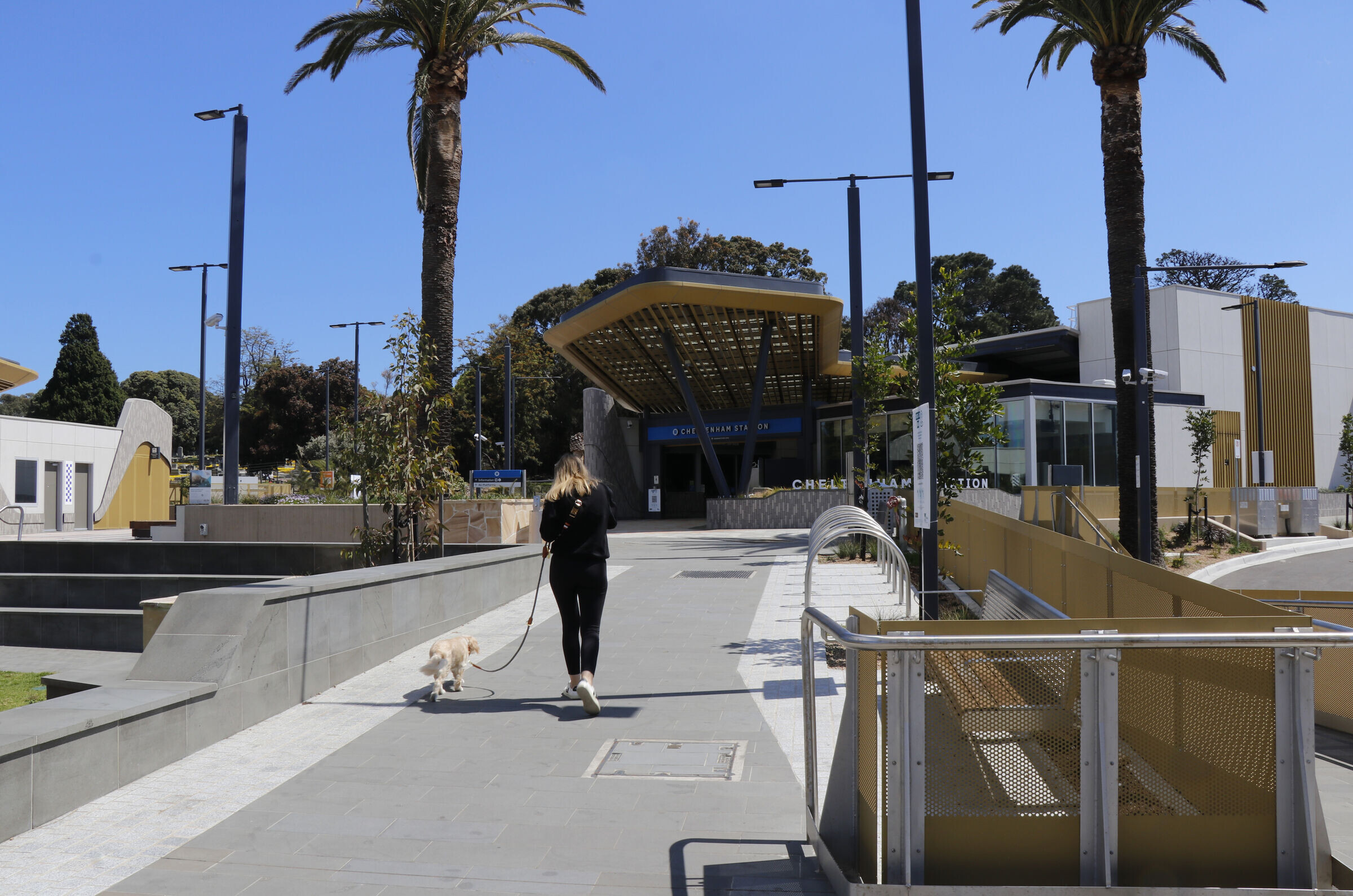 The proposed artwork includes Boon Wurrung/ Bunurong community patterns. Spiral water symbols, River water pattern, Mountain pattern and Guyeem (Kangaroo tracks) and Barrarmal (emu tracks).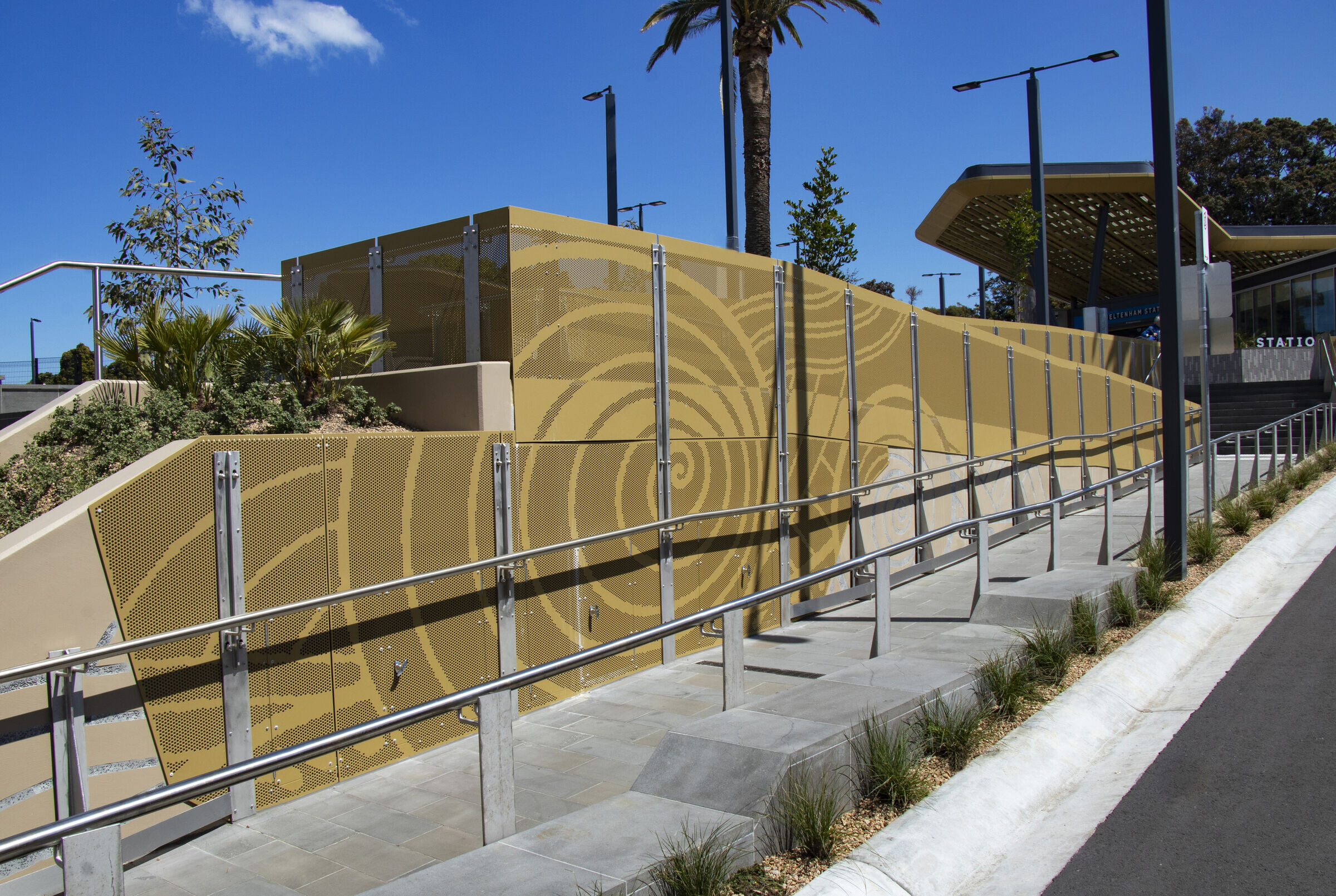 The proposed patterns will be expressed by sandblasting it into a concrete wall and by installing custom perforated steel panels in the central area of the ramp. The expression of the art with the proposed material ensures that the artwork blends naturally with the high quality architecture and landscape design