himself and one for his father as a gift for all his favors during his life.
The back and forth relationship between father and son characters is shown in Iranian legendary books and is indicating the unbreakable connection between them.
The presence of father as a symbol of conservative life and son as the forerunner of the new generation, as a family in spite of different lifestyles, is an undeniable and challenging situation.
So putting together the father and son by observing each one's privacy, accepting and understanding different personalities and lifestyles and highlighting the integration element is the goal of this project.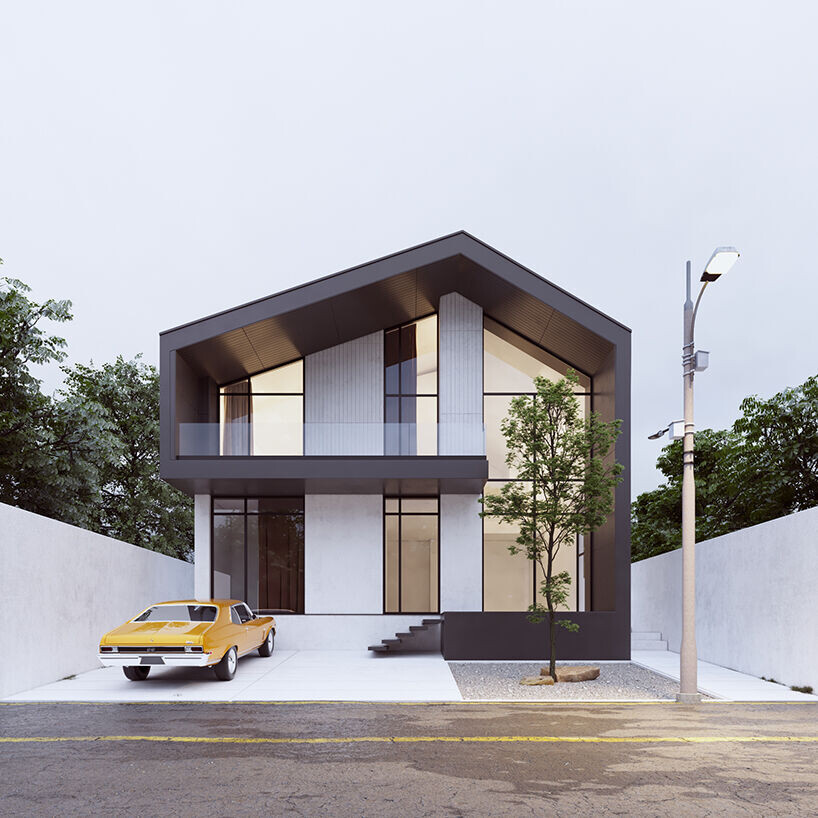 The other challenging part of design was the width of the site because it was impossible to put both villas next to each other and share both sea and forest views.
After observing and analyzing we decided to cut the main volume opposite the length of the site and create two units so that one (the son's unit) has the view of sea and the other one (the father's unit) has the view of forest then by exchanging levels of these units and connecting them by stair elements a circulation is defined to make both units profit both sea and forest views.
The last part was linking two volumes as a metaphor of father and son by the final
shell.