"This knoll features several monumental boulders, spaced apart; and a fine stand of trees around them, with tall trunks and dense foliage. In the midst of the knoll, was a faint clearing; and this place presented itself as a `natural, `logical' and `inevitable' location or locus for the Chapel. In the event, only two trees were lost and all boulders retained. The positioning of the Chapel implied itself in the voids and the interstices, as an in-between place: architecture as a clearing within a clearing."
Michael Tawa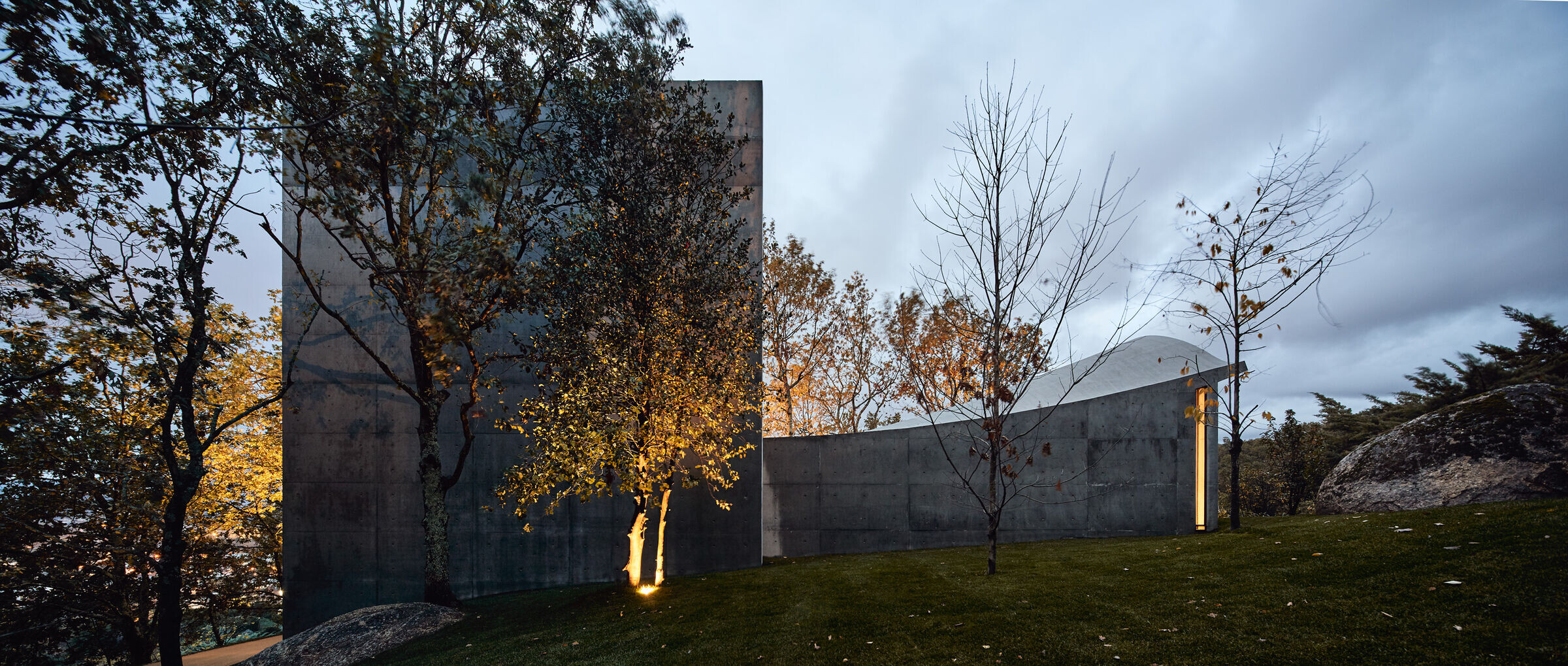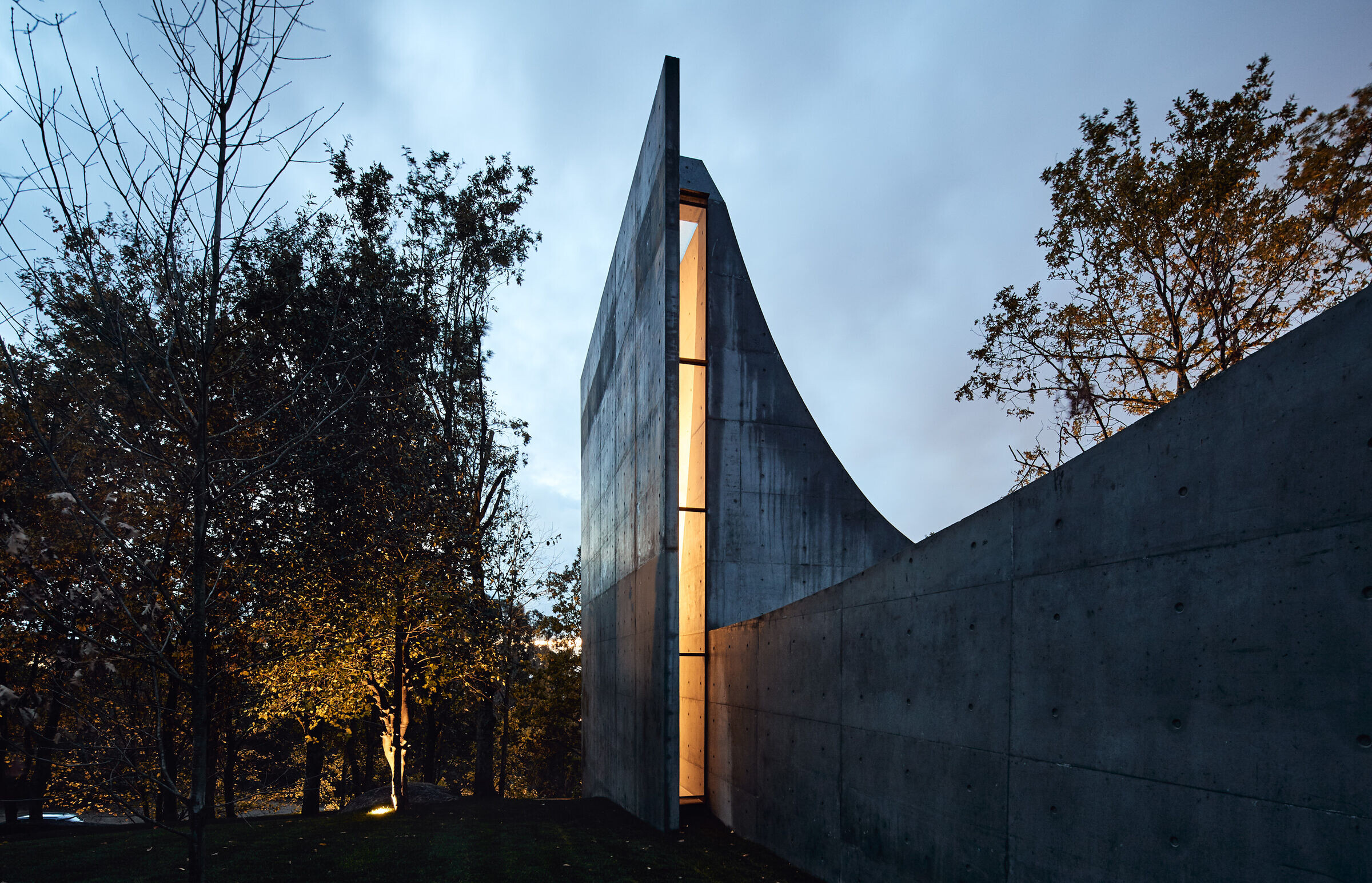 I see the water as an essential element of the design, part of the building fabric (the same as with the boulders and trees and topography). Symbolically it connects and cleanses – an unspoken ritual – and engages the sense connecting one to the place. The design allows the water to pause on its journey from deep underground on the way to the river and eventually the ocean.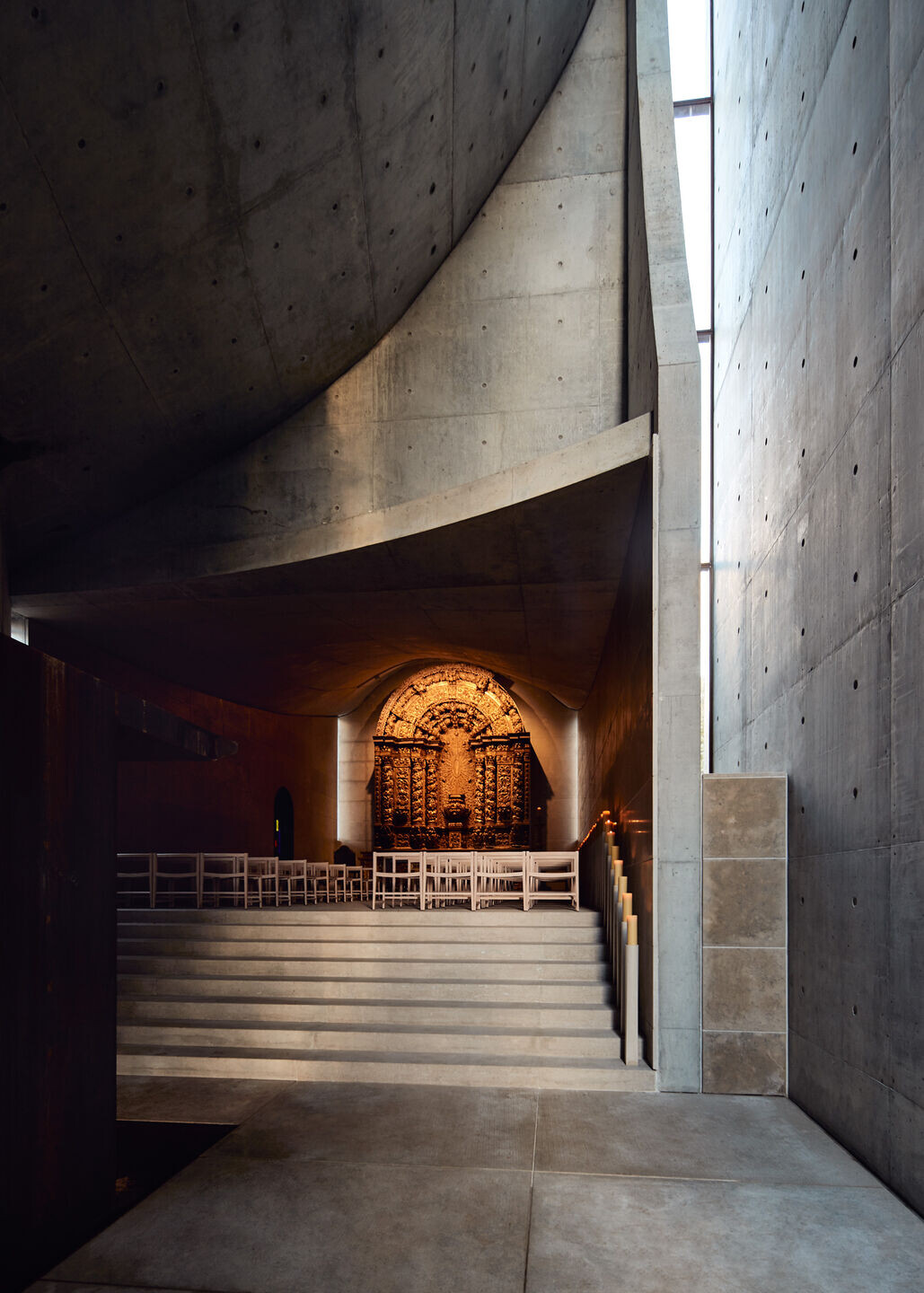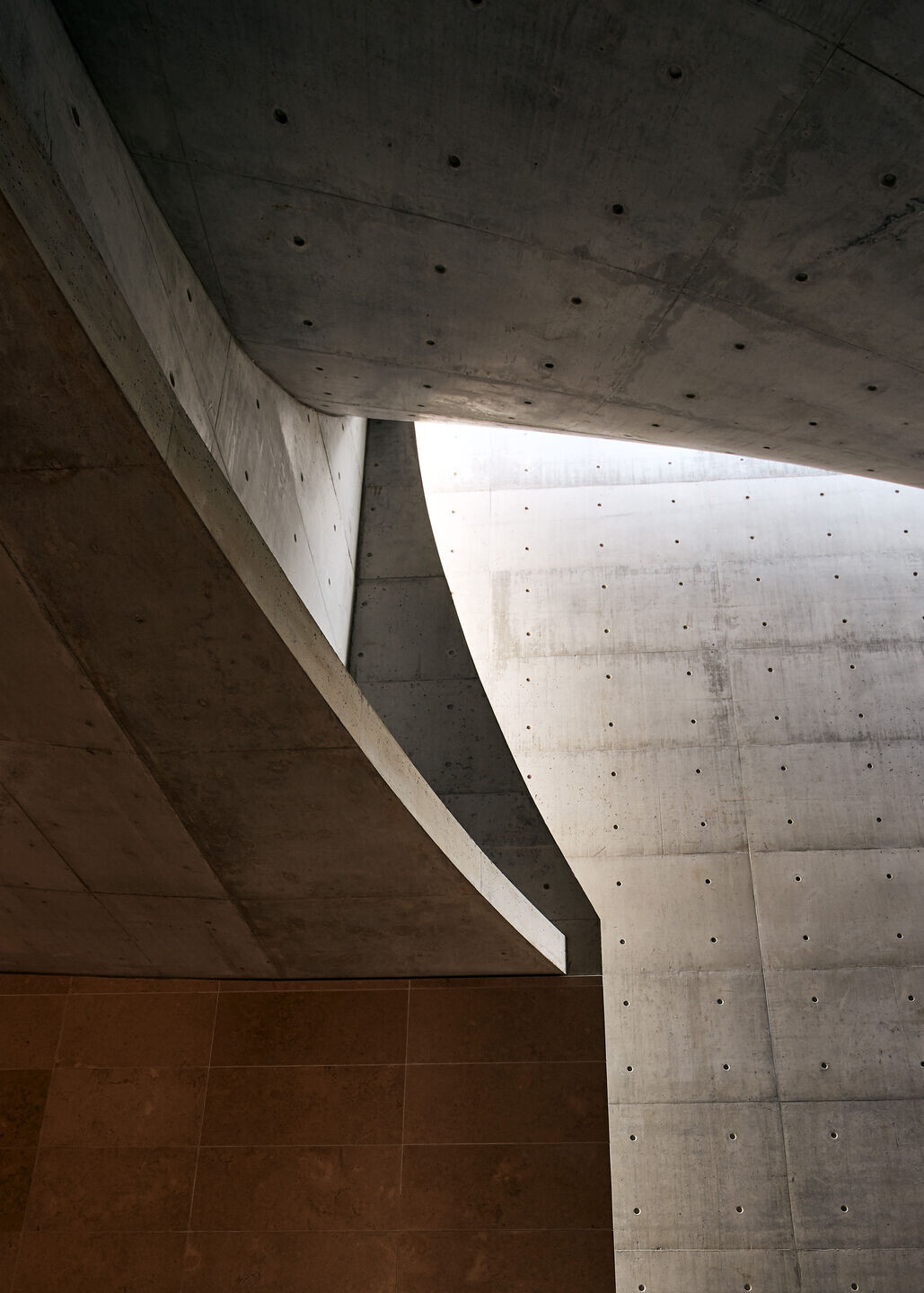 In parts, the boulders formed the formwork for the structure, the spaces in between the boulders and the trees informed the shape. The plasticity and monolithic characteristics of concrete was a natural selection. Local ardosia is used in parts with the intention that it formed part of the landscape and contrasted to the concrete form – more grounded versus light.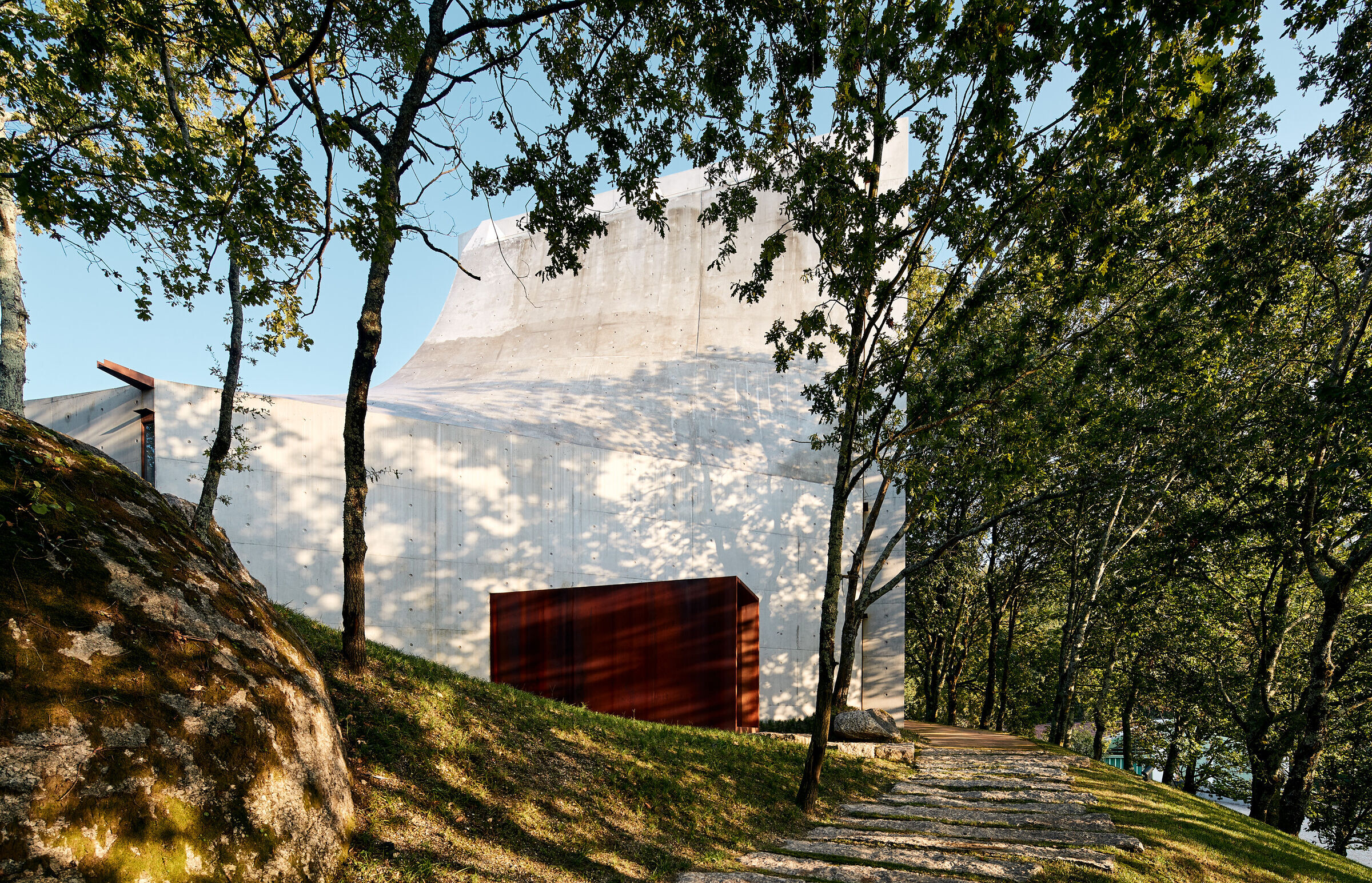 The orientation of the building is designed around specific dates and times corresponding to important events of the client's family. The idea is that time is marked over generations at these points forming very personal rituals. Deep shadows have the effect of drawing one into an abstract space whilst shafts of light connect to nature in a very direct way. High openings give a sense of the sky and a feeling of floating upwards towards the light. In the meditation room the singular window frames the water, boulder and sky. Abstracting naturing and proving an intense view intensifying the connection. The depths of the shadows in the space dematerialises the room.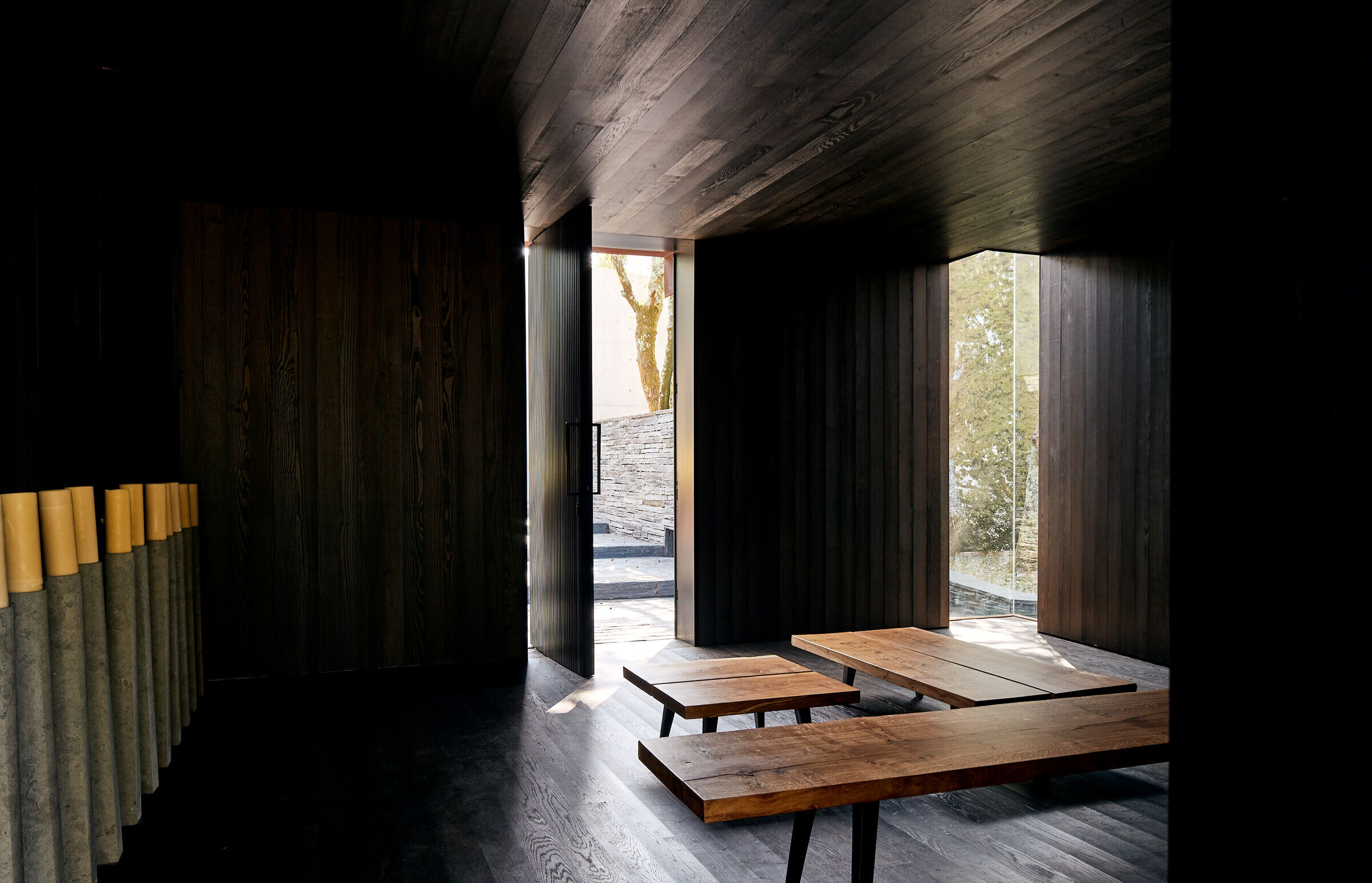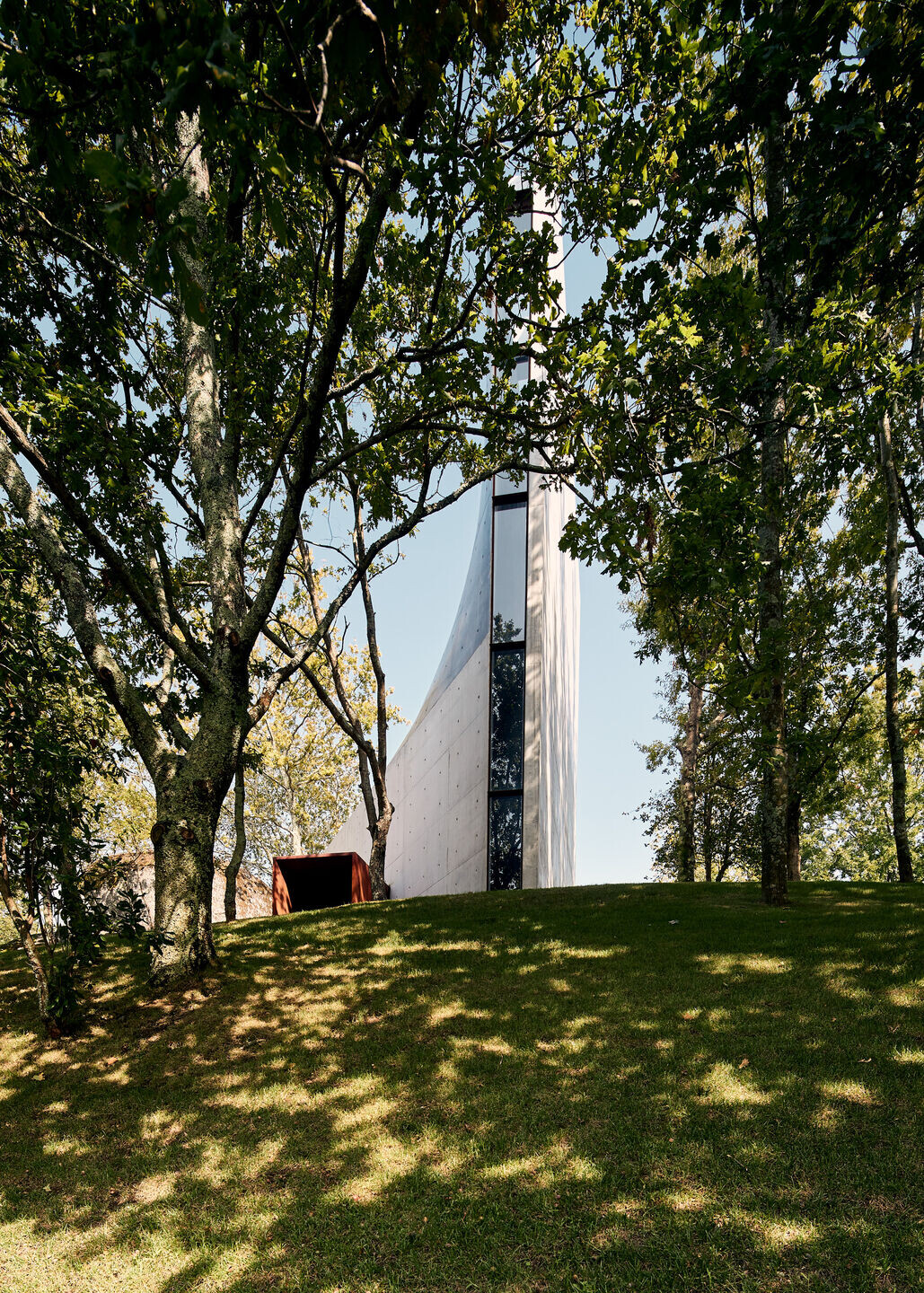 The intention of the project is to create a series of inward facing contemplative spaces without impacting on the historical buildings of the place as well as the natural context. The building is designed to be quiet and to disappear into the site; over time the vegetation will shroud the built forms, growing around, over and on the building. A ruin. The reredos is framed in the space and contrasted by the space, the restoration was authentic in the sense that repairs where left on show, the fading and aged characters are allowed to speak and tell stories of the past. It is directly connected to a religion though housed in a way not to exclude other religions.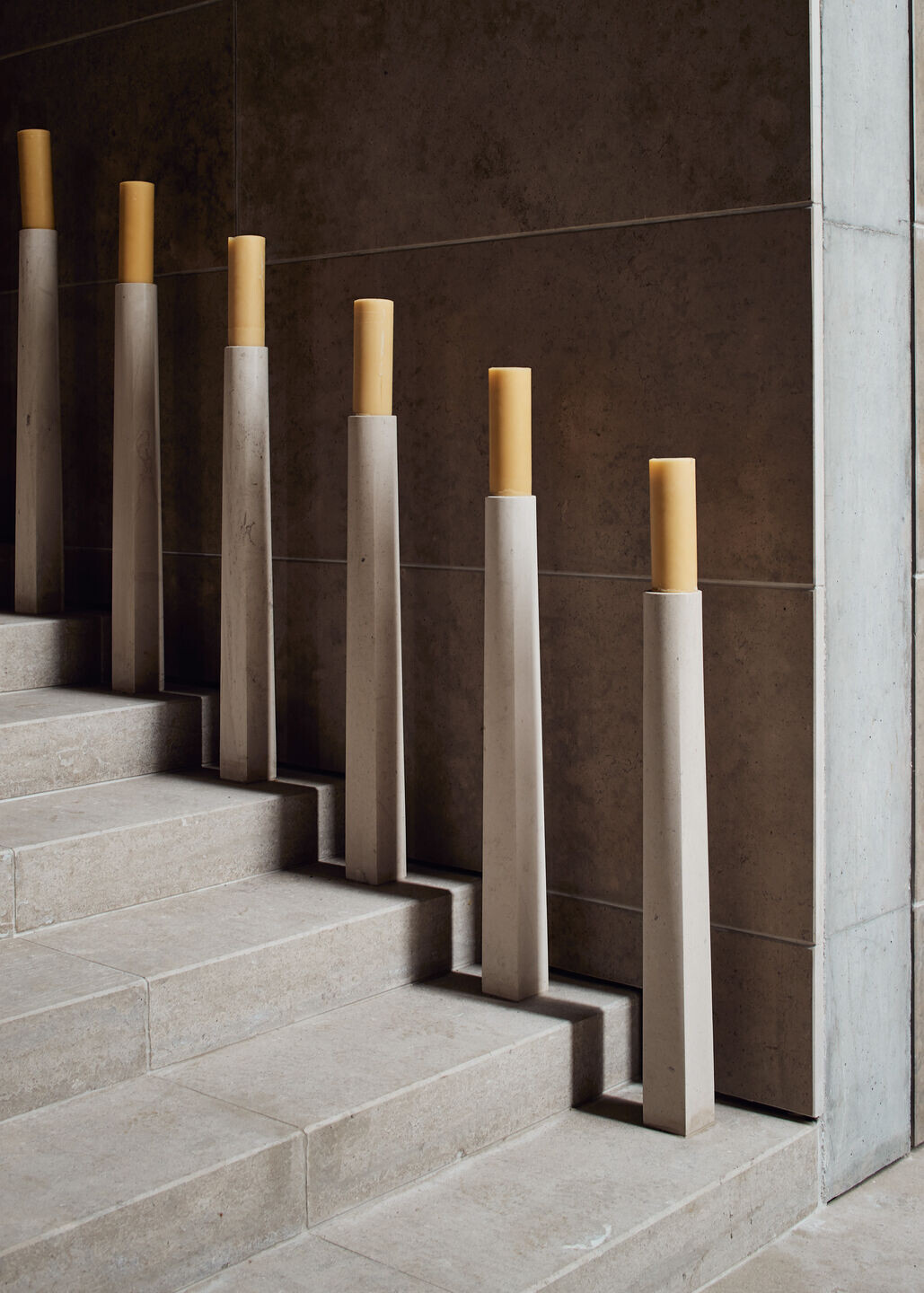 Team:
Architects: Studio Nicholas Burns
Photographer: Peter Bennetts