The project of renovation of the apartment had the main aim to bring back vitality to the domestic space improving the quality and the function of the different home places.
The materials used for each house room are the same, from living room up to the sleeping area. In particular, the oak floor was chosen to contrast with the white and uniform surfaces of the walls giving even more brightness to the house.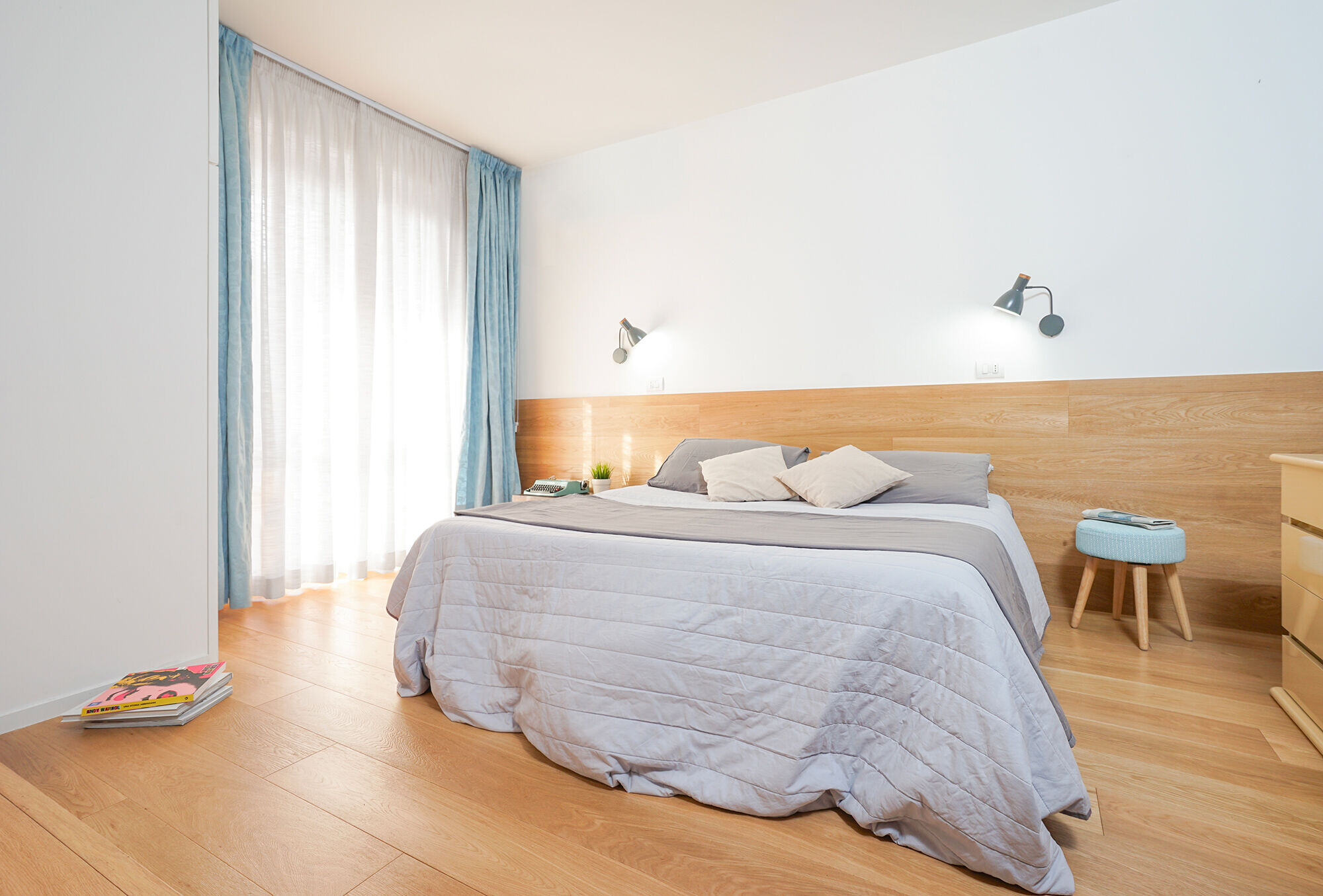 As element of contrast, a single color, the blue plaster, was used in the stairwell, in the corridor and in the toilets of the sleeping area.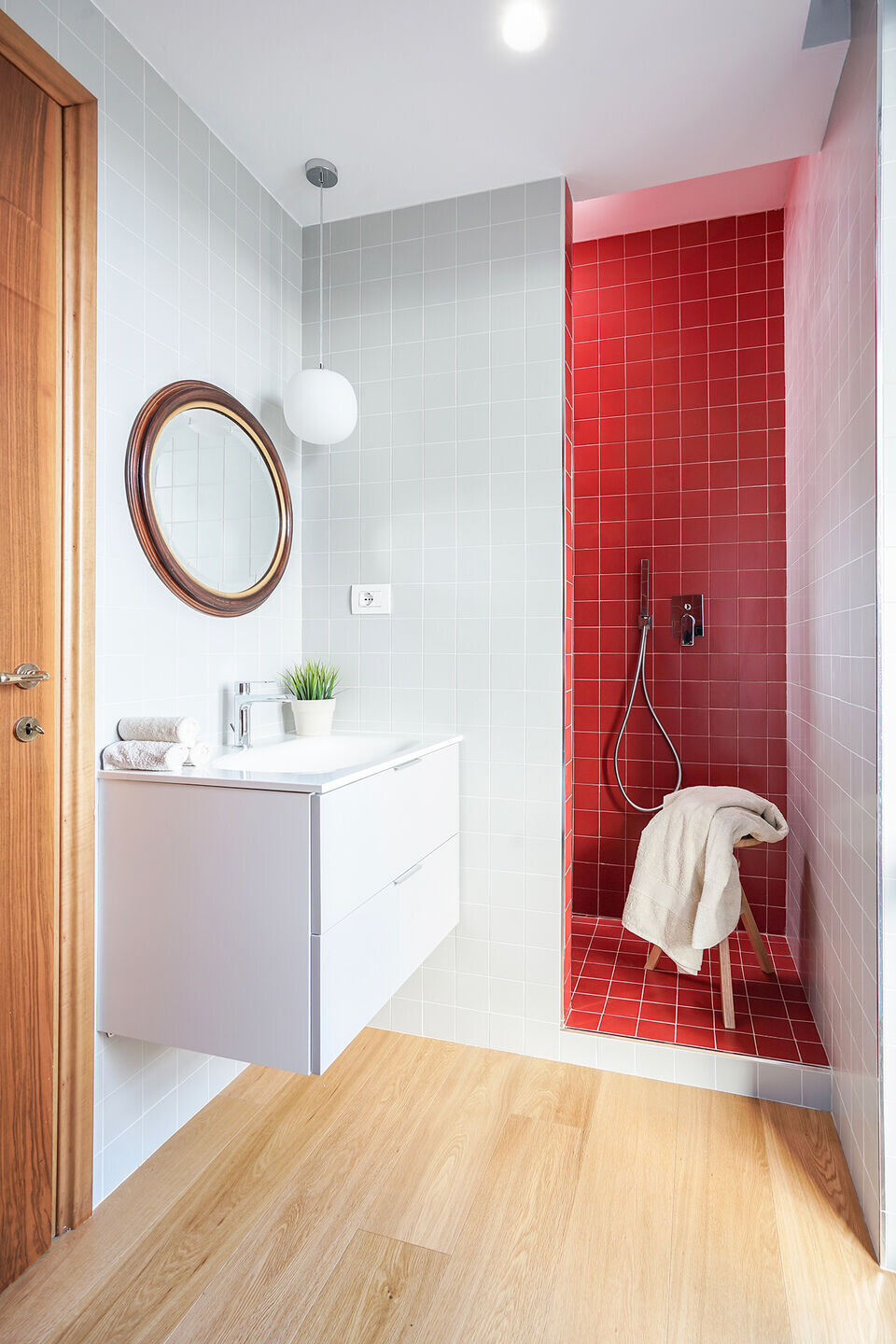 The concept was to preserve the houses original values, its objects and the life memories of the people who have always been living there.