The apartment is located in San Frediano district, into a characteristic 60s building. The flat, developed on a single floor, overlooks a beautiful shared garden, on the opposite side we can take benefit from the view on Florence hills of Fiesole.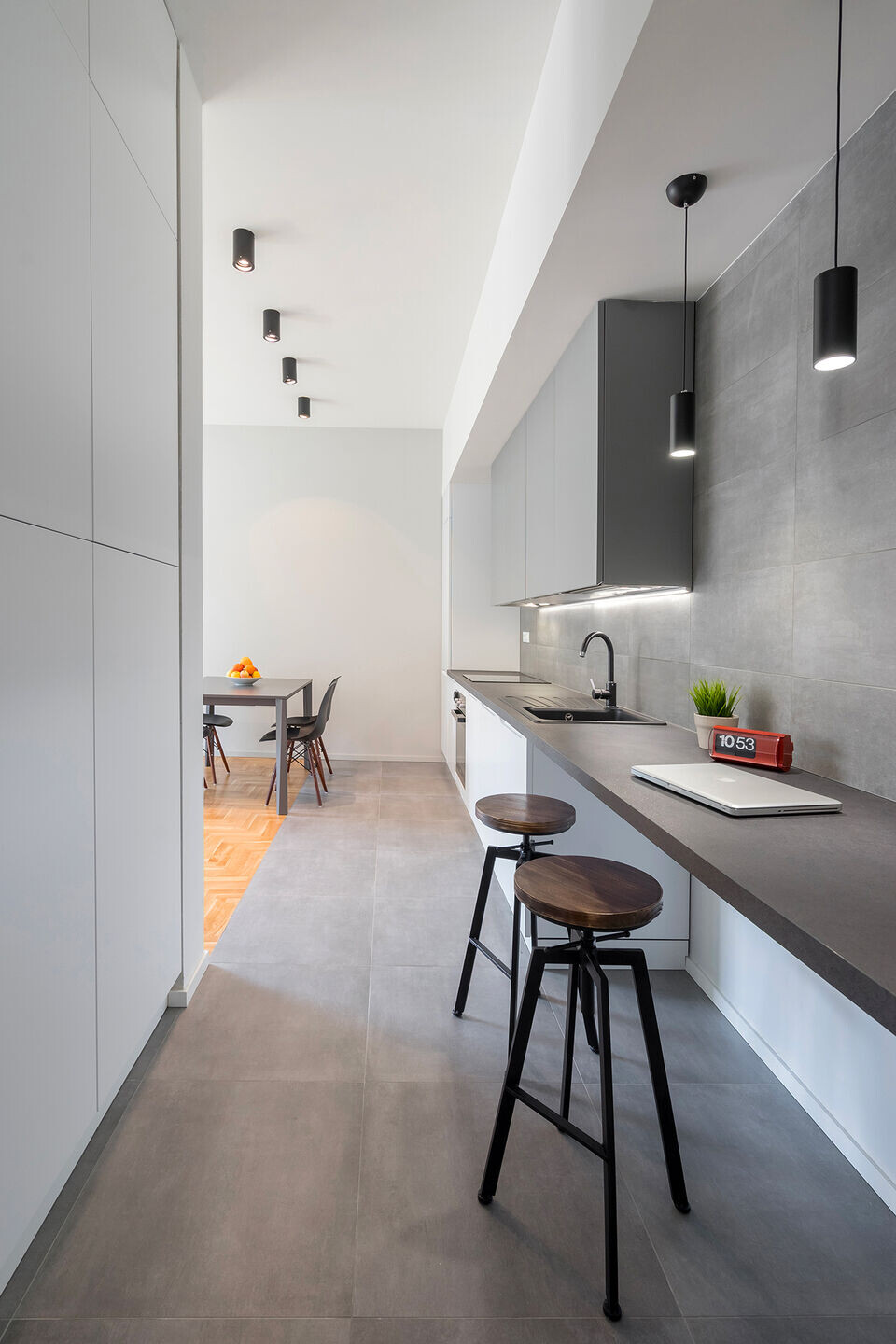 The renovation, done for a young couple, wanted to add value to the house's main characteristics and to customize every single space, in addiction to improve the arrangement of the interior spaces.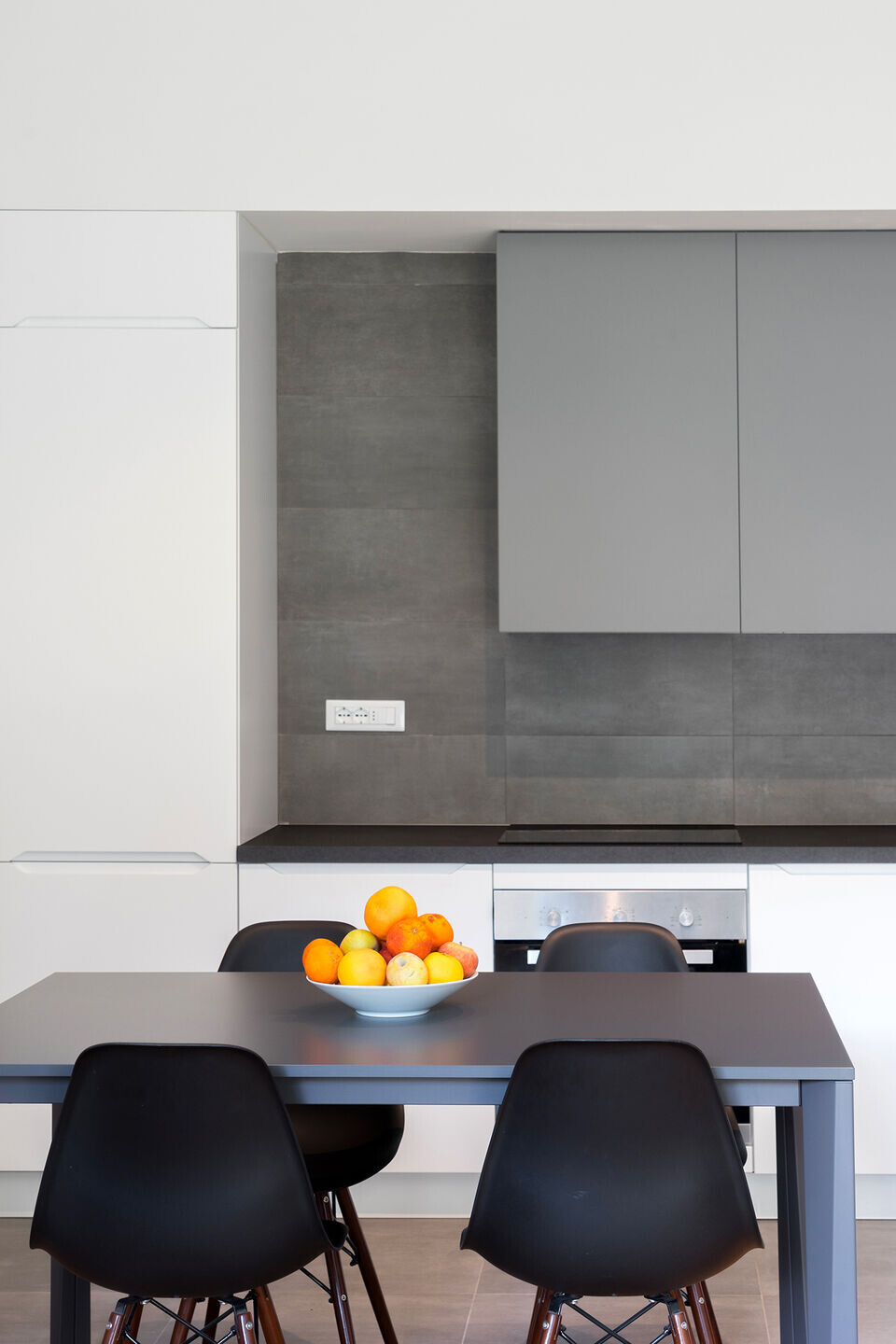 By the demolition of some walls, and the plan of new spaces, a big living area, two bathrooms, two bedrooms, have been obtained in addiction to an entrance area and a big terrace.