The starting point was an apartment with excellent sun exposure, intended to be practical and versatile, capable of changing according to specific client needs and situations.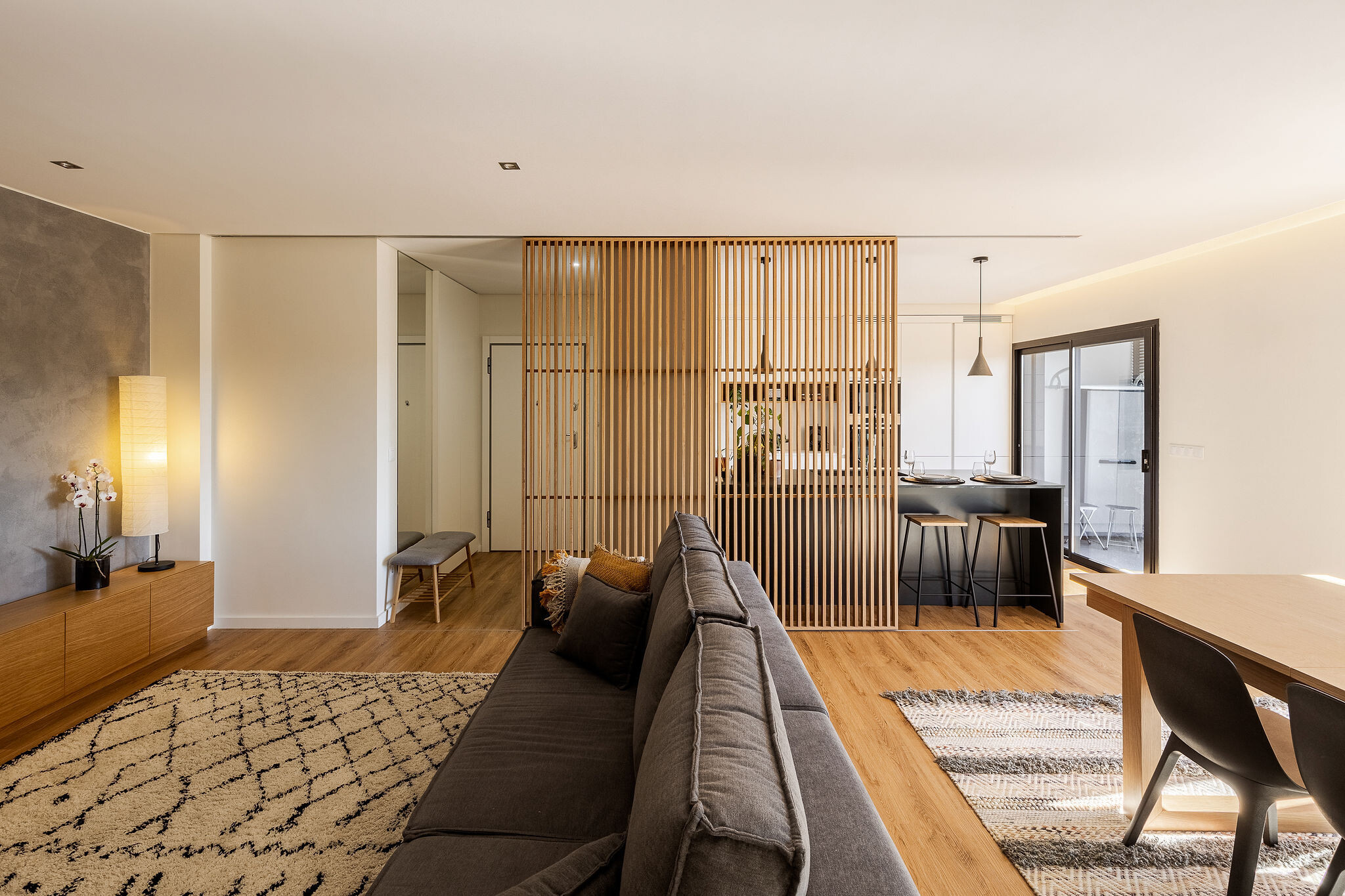 The interior wooden shutters are the main elements of this house, capable of responding to these changes. Allows have the kitchen open to the living room, as well as hiding it. Shows an office space integrated into the living room, but it also allows to hide it at the end of the day when you want to relax without thinking about work. As well, creating a privacy barrier against the curious eyes of someone unknown who knocks the door.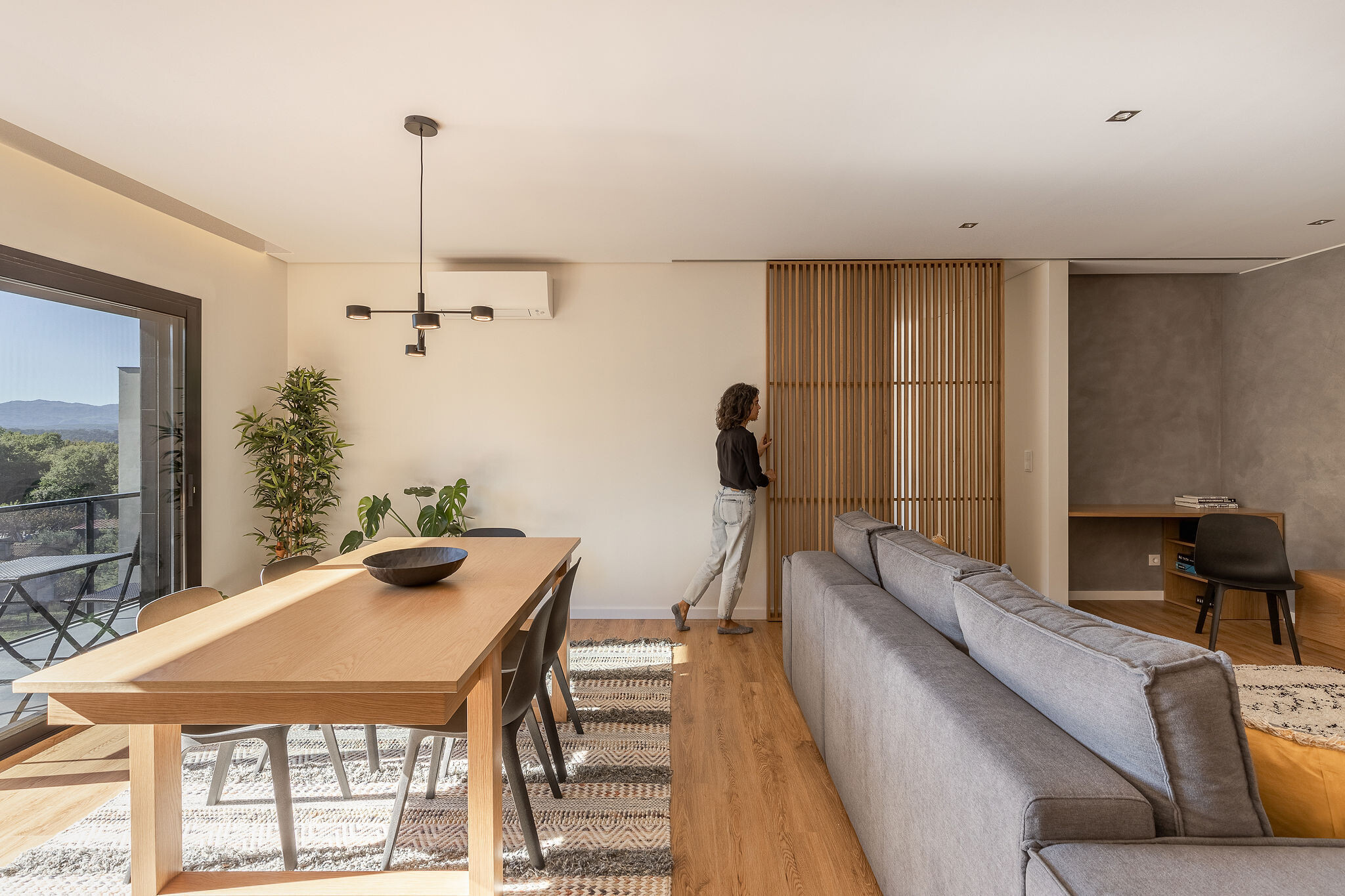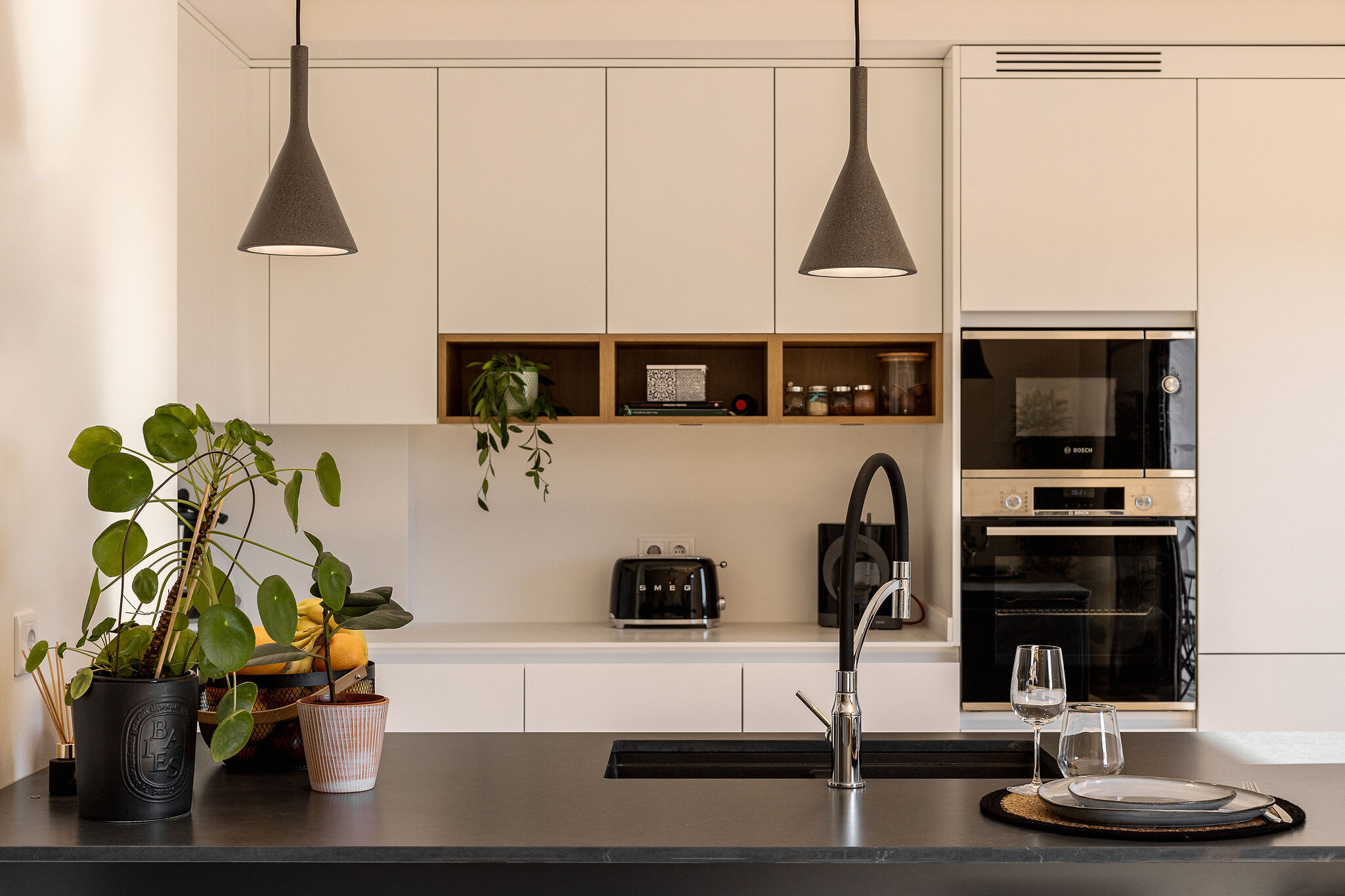 Natural lighting was used to the full in all rooms in this apartment.
The choice of materials and coatings followed the path to make the environments unquestionably comfortable and maintain a uniform language in all spaces, based on white, gray and wood in natural color.