The house is located in Agaete, in the picturesque fishing community of Nuestra
Señora de las Nieves, located in the west of the island of Gran Canaria. This
small fishing neighborhood, made of white constructions with blue windows and
doors, offers stunning views of the dock and the imposing topography of the
island and, behind it, the Atlantic Ocean with magical sunsets.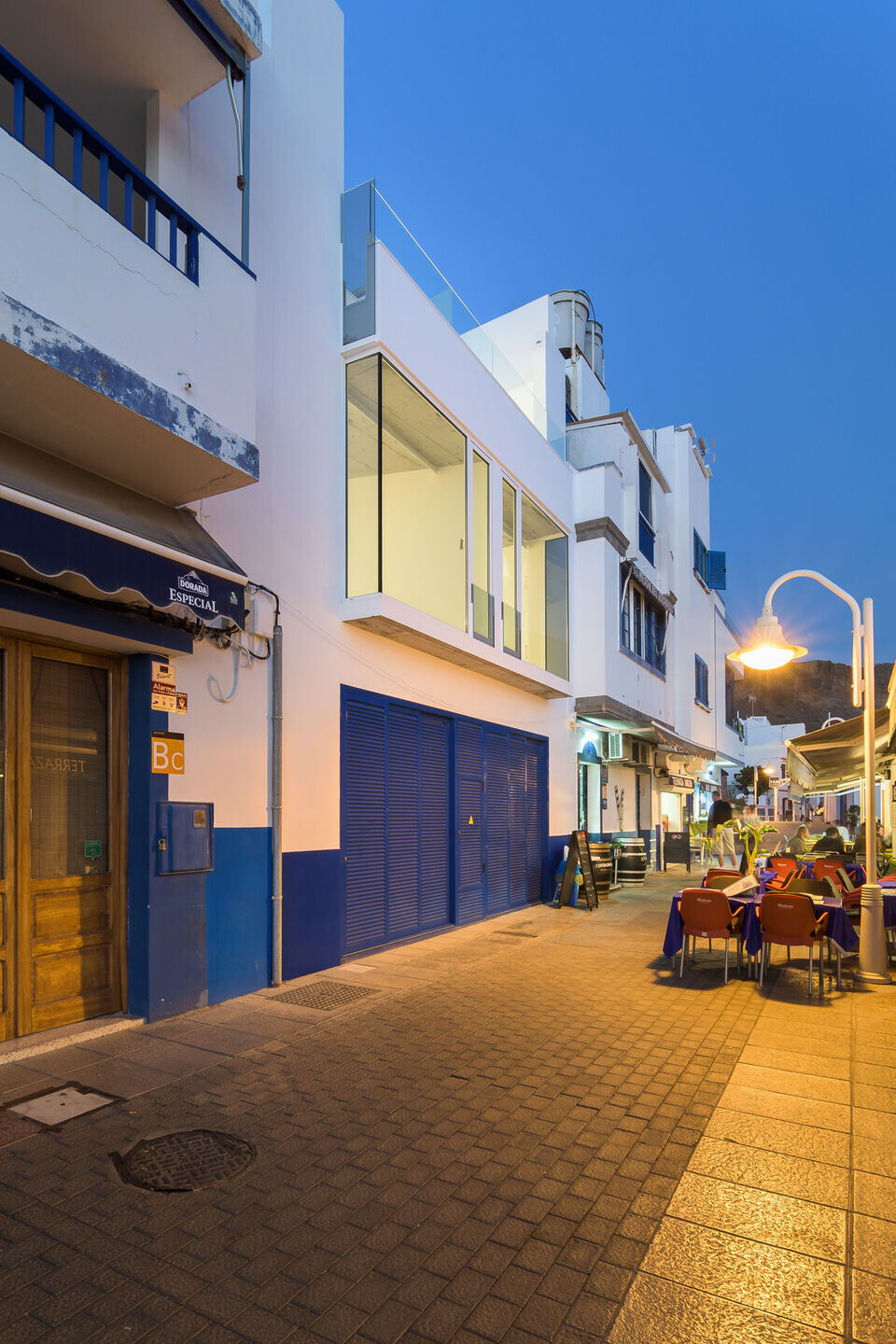 The first line of white and blue buildings, where the house sits, erects as a
continuous wall of different heights, where, occasionally, the boundaries
between one building and the other cannot be accurately appreciated. The
house is intended to be part of this continuity. In its rear elevation, it assumes
the alignments given by the adjoining constructions, as if the urban style of the
town was introduced naturally into the house and composed its facade. In this
way, it is expected to create the feeling that the house has always been there,
being a part of the neighborhood and enhancing its intrinsic appeal. In its front
elevation, the house adopts the typology of the facade imposed by the local
regulations; three levels, with a volume in the second plant that protrudes fifty
centimeters of the first one, and the third one set back from the rest of the
facade. In this elevation, unlike the rest of the housing, the house opens with
large windows to the privileged landscape that provides its location, so that the
imposing views are the infinite projection of the interior spaces.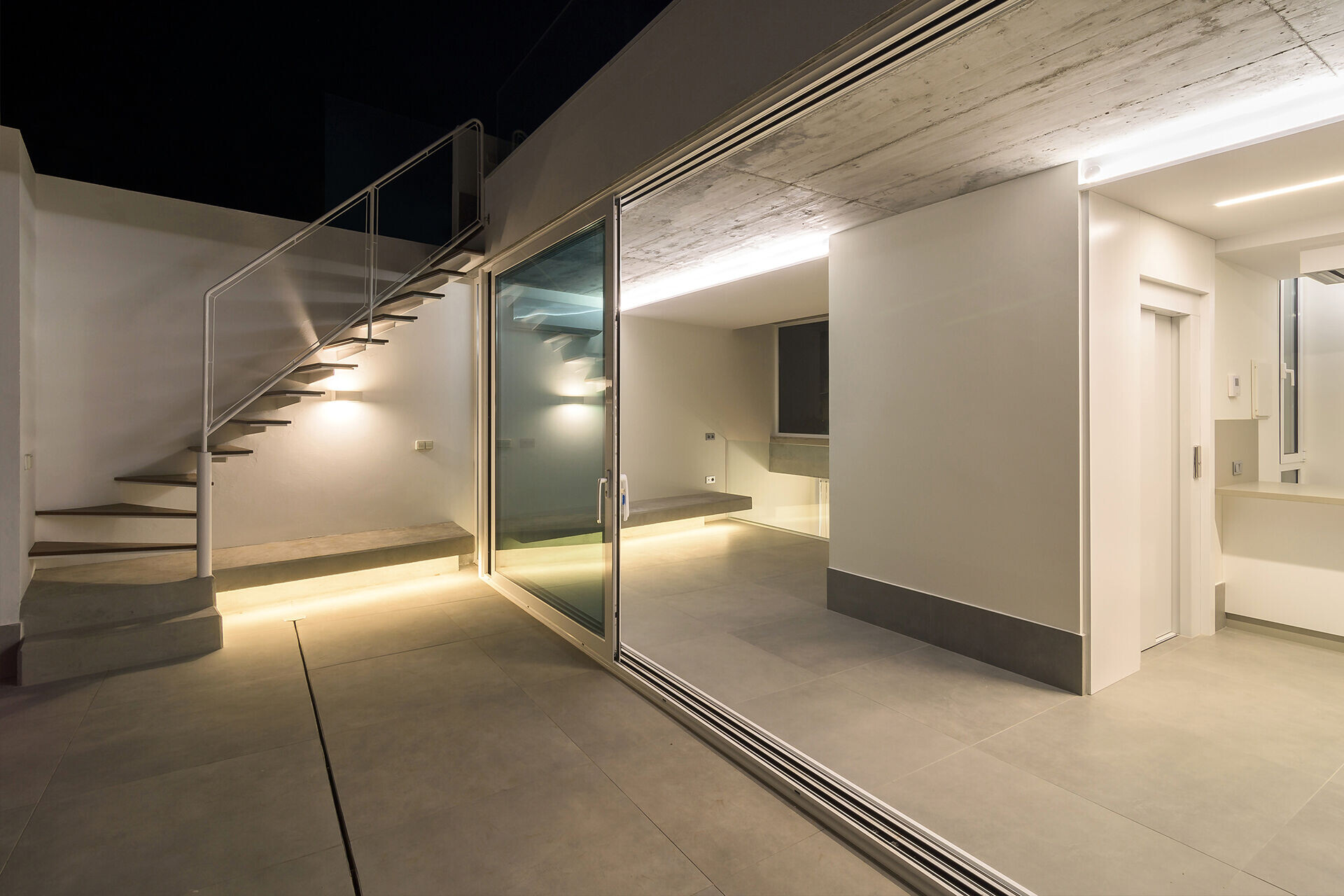 On the ground floor, a small commercial premise and an apartment linked to the
rest of the house are located. On the first floor, the bedrooms and the garage
are situated, which are articulated taking different shapes generated from the
angular geometry of the lot. On the third floor, where the living room and kitchen
are located, a unique space that opens completely to the terrace is generated,
created by the setback of this level from to the front facade. In this level, the
continuity of the kitchen furniture and the concrete bench of the living room,
which go from the interior to the exterior, generate the spatial relation between
both environments, becoming a single space when the sliding doors of the
terrace open.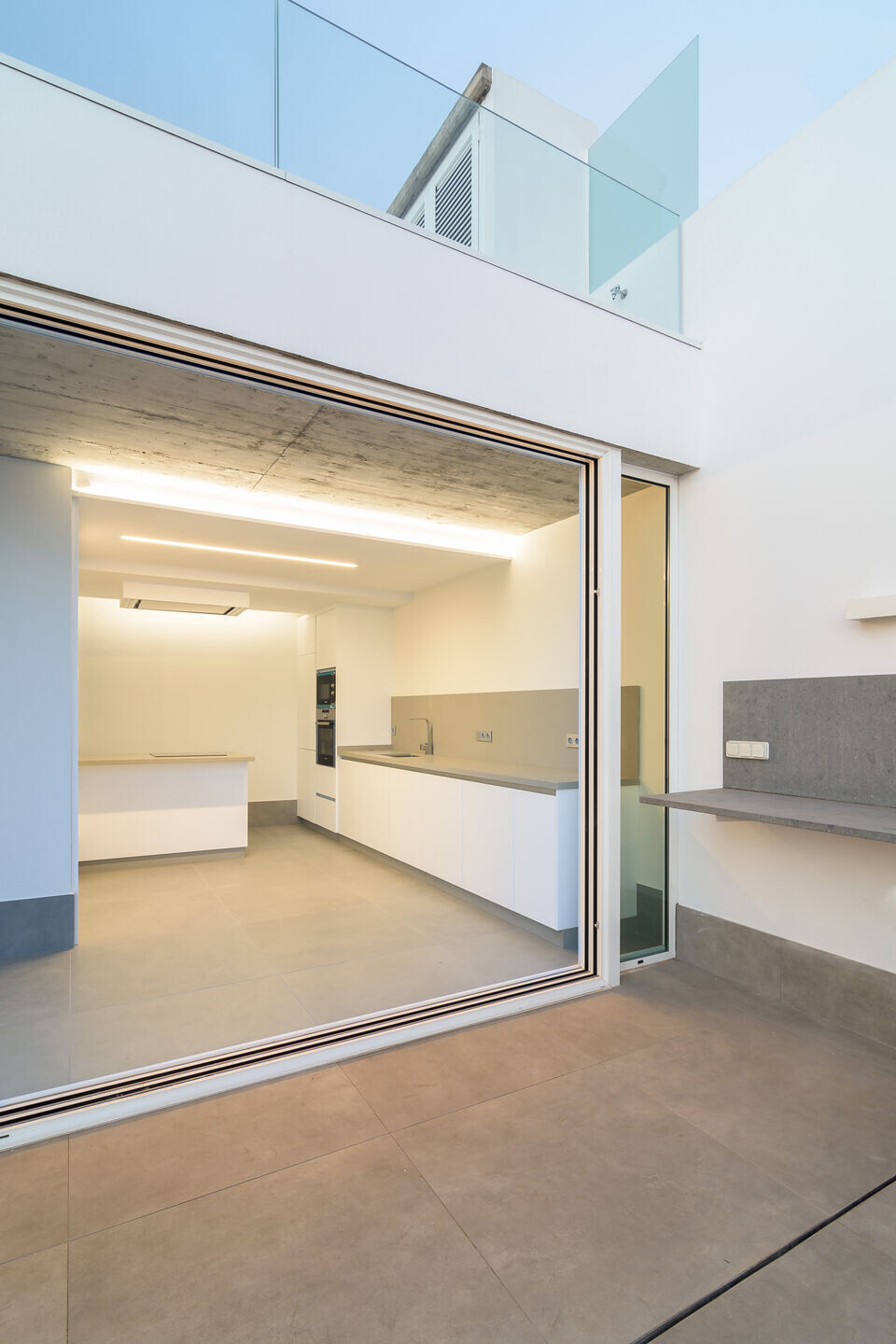 Seen from the sea, the house preserves its original intention of being part of the
prevailing continuity in the neighborhood, but, at the same time, it offers the
image of something new and light.