The house is surrounded by vineyards and countryside. No doubt the pre-existence of the winery and respect for the environment were very important aspects to consider. The building starts from a pre-existence, the cellar which forms a large rectangular prism.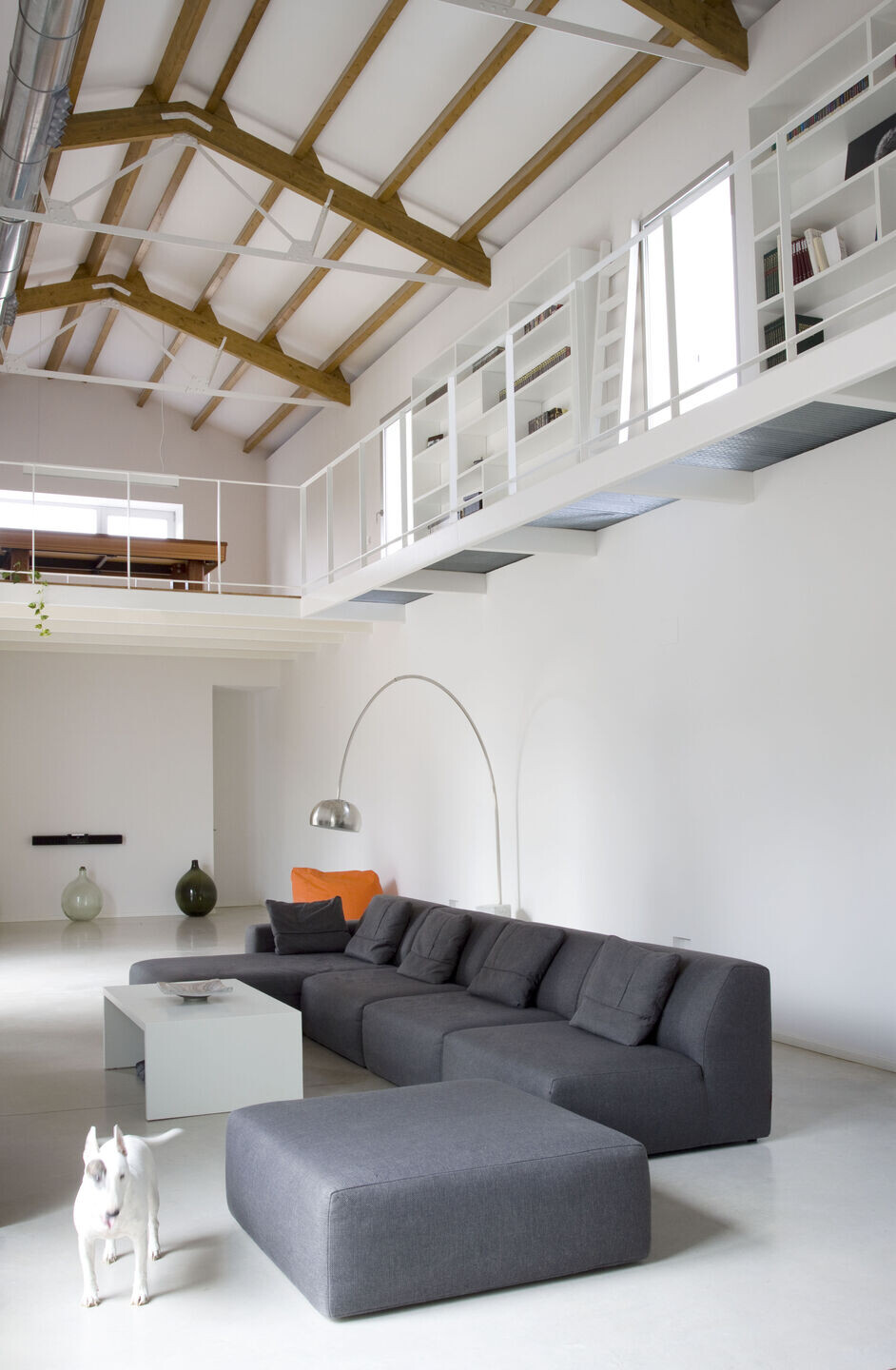 The structure is formed by elements that are maintained from the pre-existence and by new elements that are necessary to complete the program. The old structure is formed by restored wooden beams and the new construction is made of concrete coated all in white.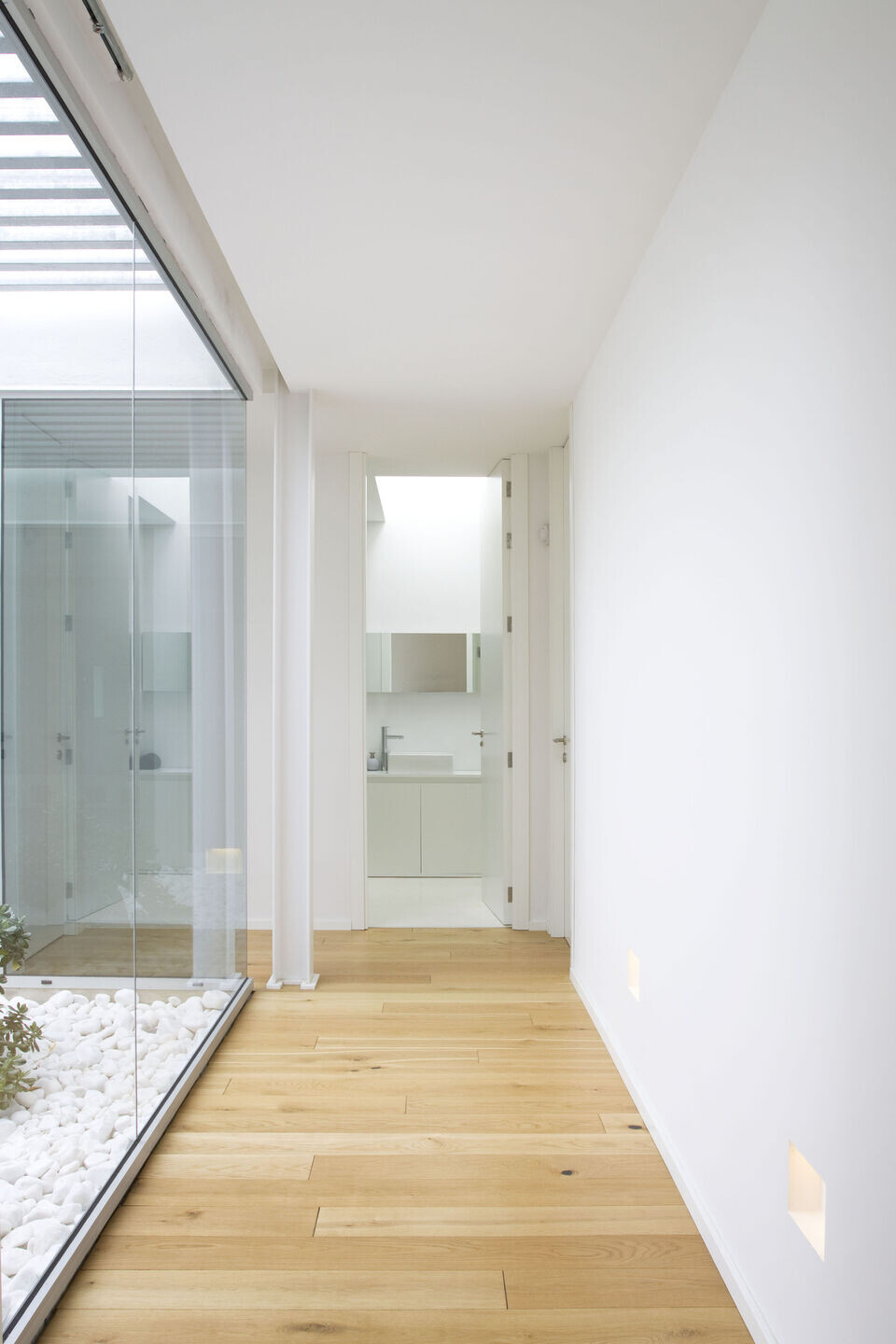 The main idea of the project is continuity in all its areas. That's why we proposed an open distribution where everything is communicated. In the lower part which is the public or during the day area, we used polished concrete. However, the upper part, the night area, more private, is made of wood providing the space with more warmth.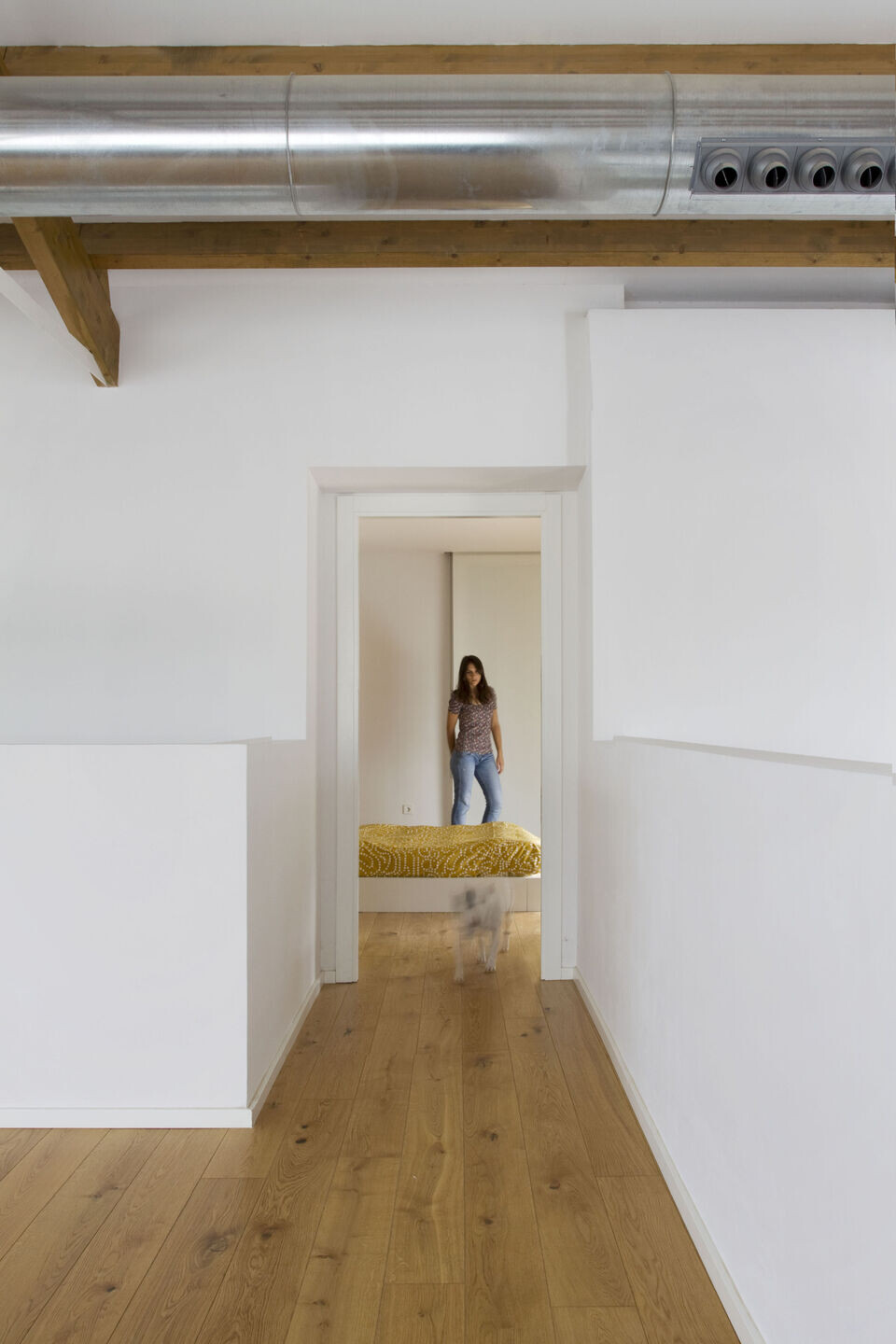 The principal aspects are the union of the new and the old, respect for the environment, and the simplicity and quality of the space. Adapting an industrial use to a home, and achieve the unity and continuity of the facades respecting the character of the old building was are main purpose.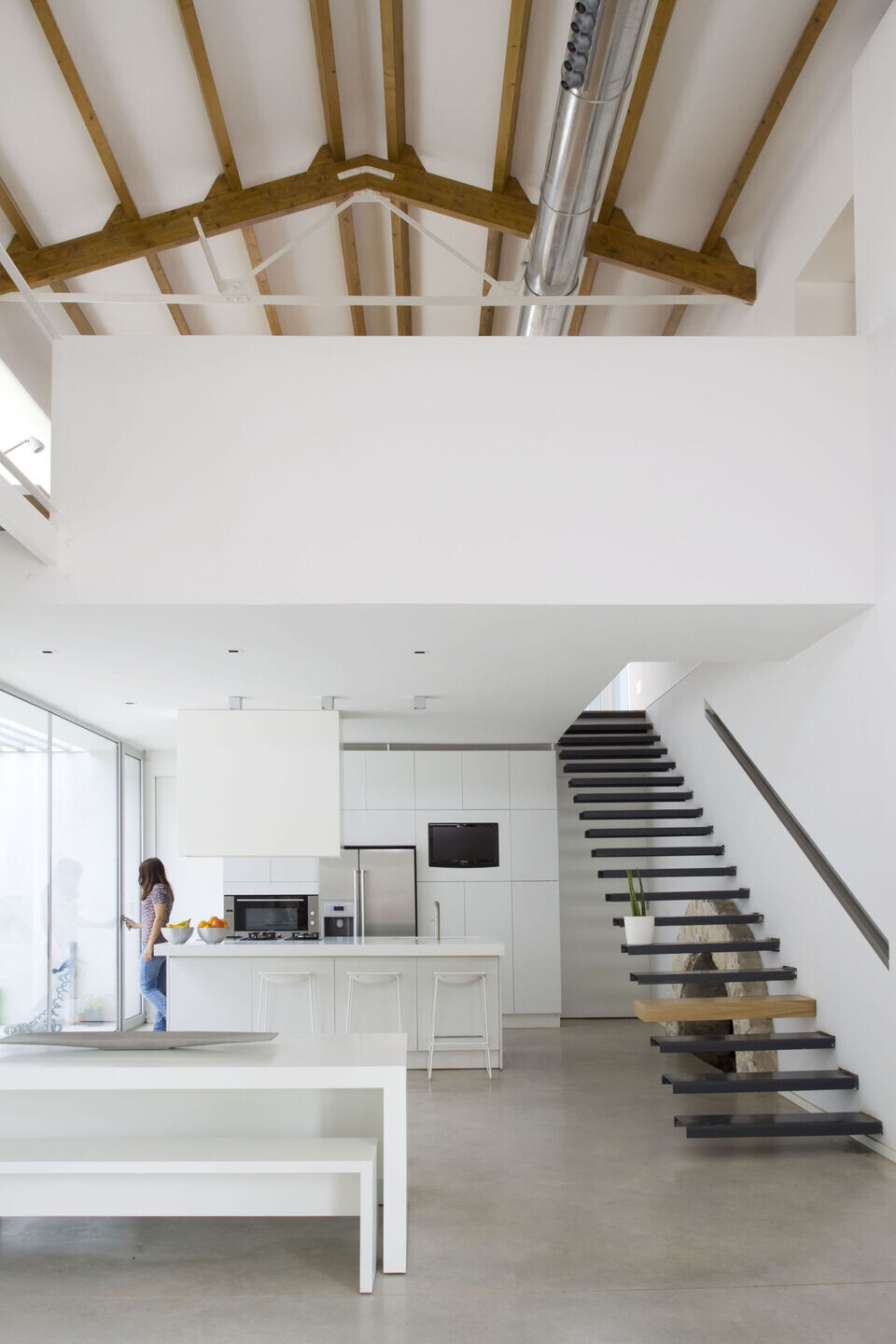 The house has two floors, in the lower floor we find the garage, the patio that includes a swimming pool and a large living room with kitchen and dining room. The upper floor has a living room that leads to four bedrooms with their own bathrooms.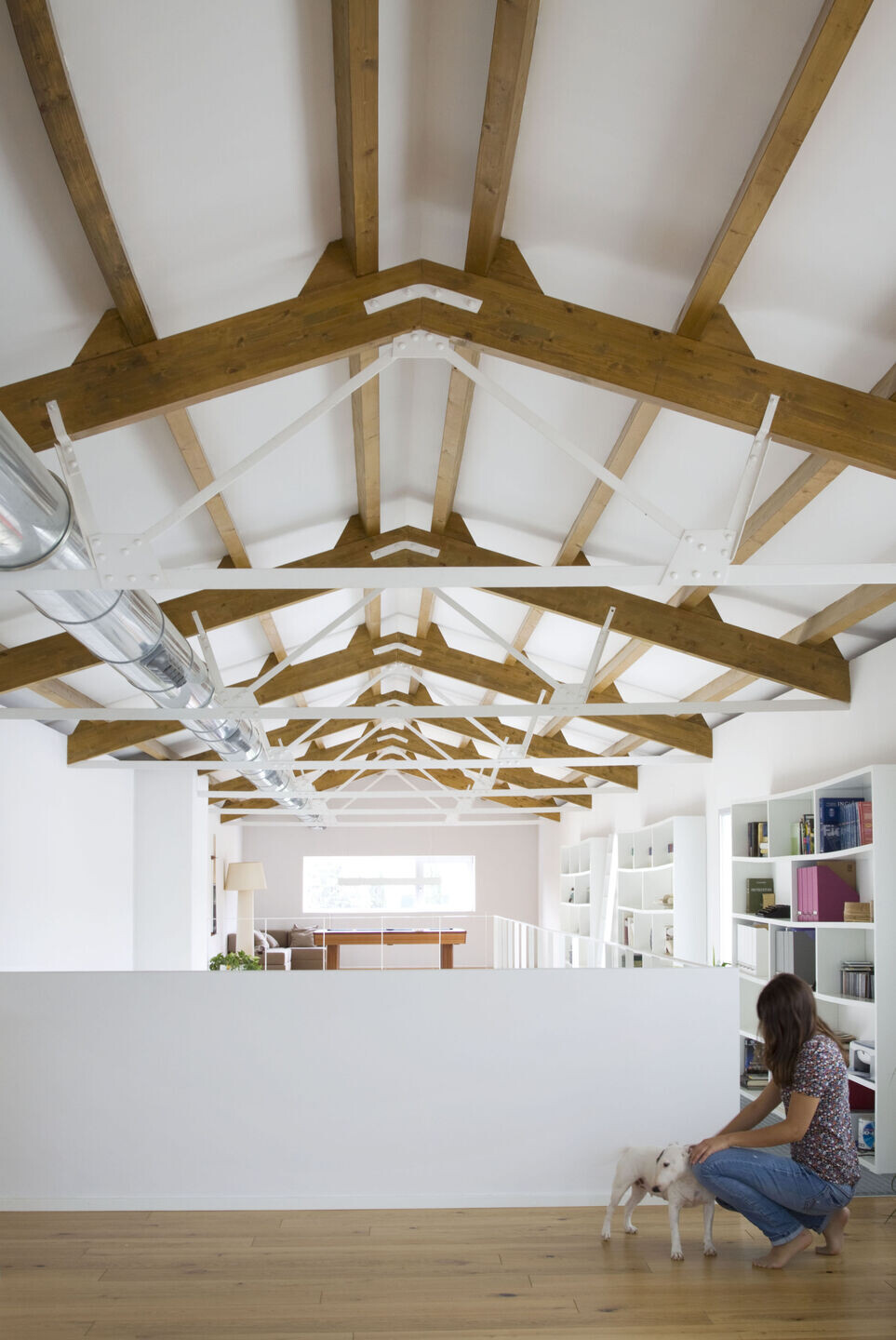 The upper area is the addition that is made to complete the program and is built around a small patio that provides ventilation and lighting.
Material Used:
1. Facade cladding: Continuous lime mortar coating
2. Flooring: Natural wooden flooring
3. Doors: Door in lacquered white MDF
4. Windows: Aluminum windows
5. Roofing: Plasterboard + Restored wooden ceilings