The house, built for a couple and their son, is located on a terrain with a steep slope, something around 30 meters, a unique feature in the city where it is located, the very flat Goiânia, capital of the state of Goiás in the central region. west of Brazil.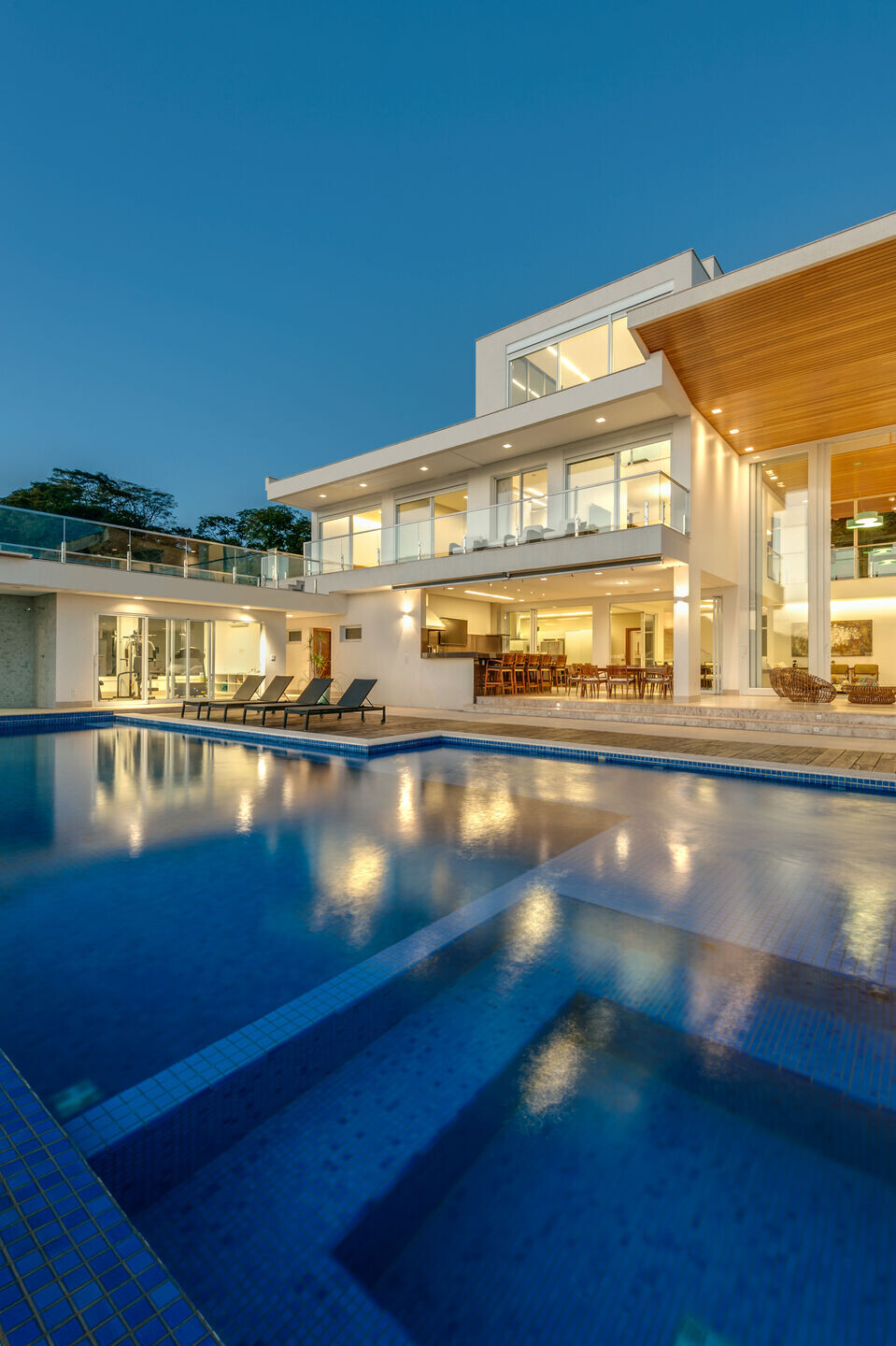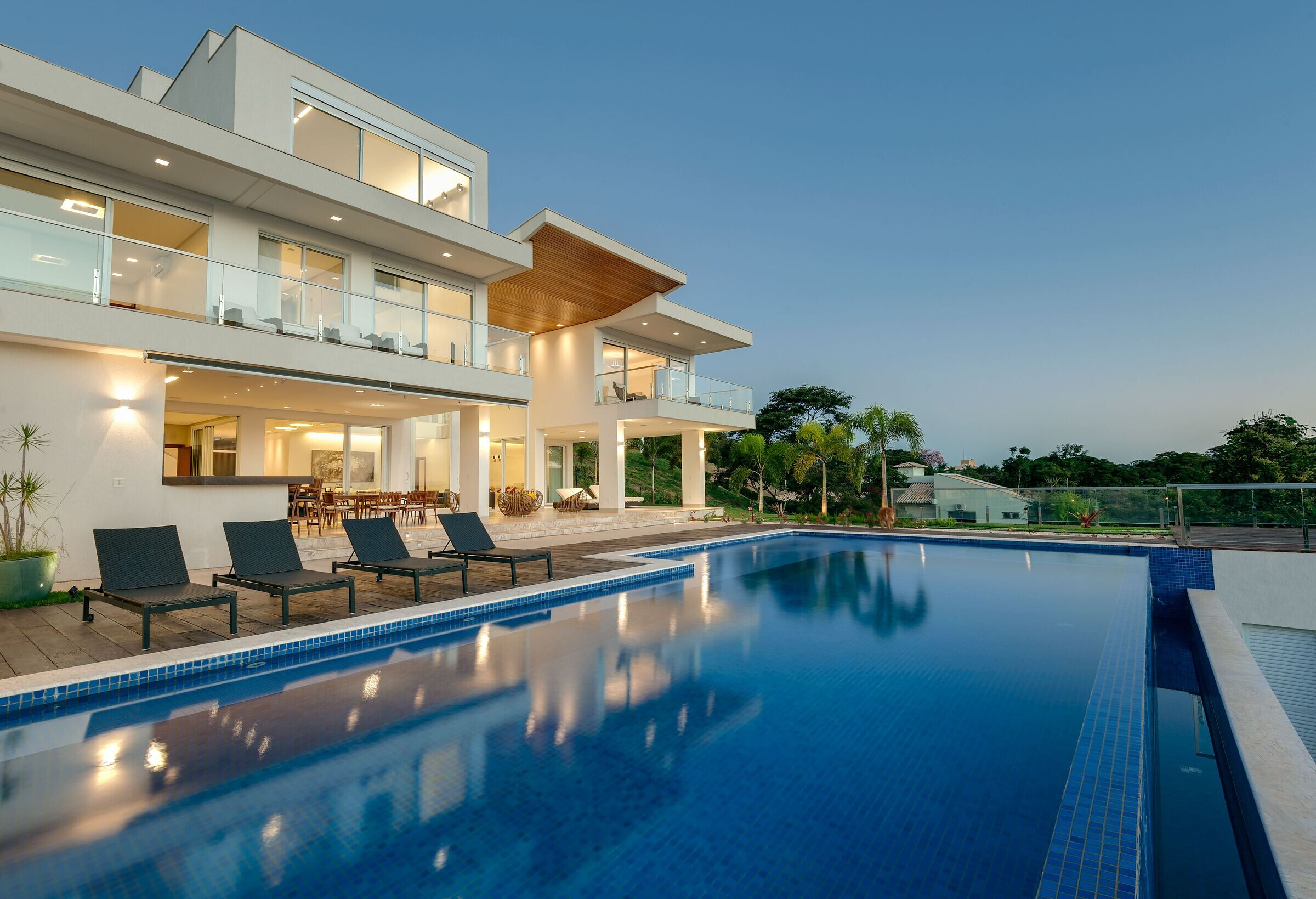 The two-story house is accessed via a walkway on the upper level, intended for private use. The vertical communication, made by a staircase and an elevator, is located in the front region of the residence.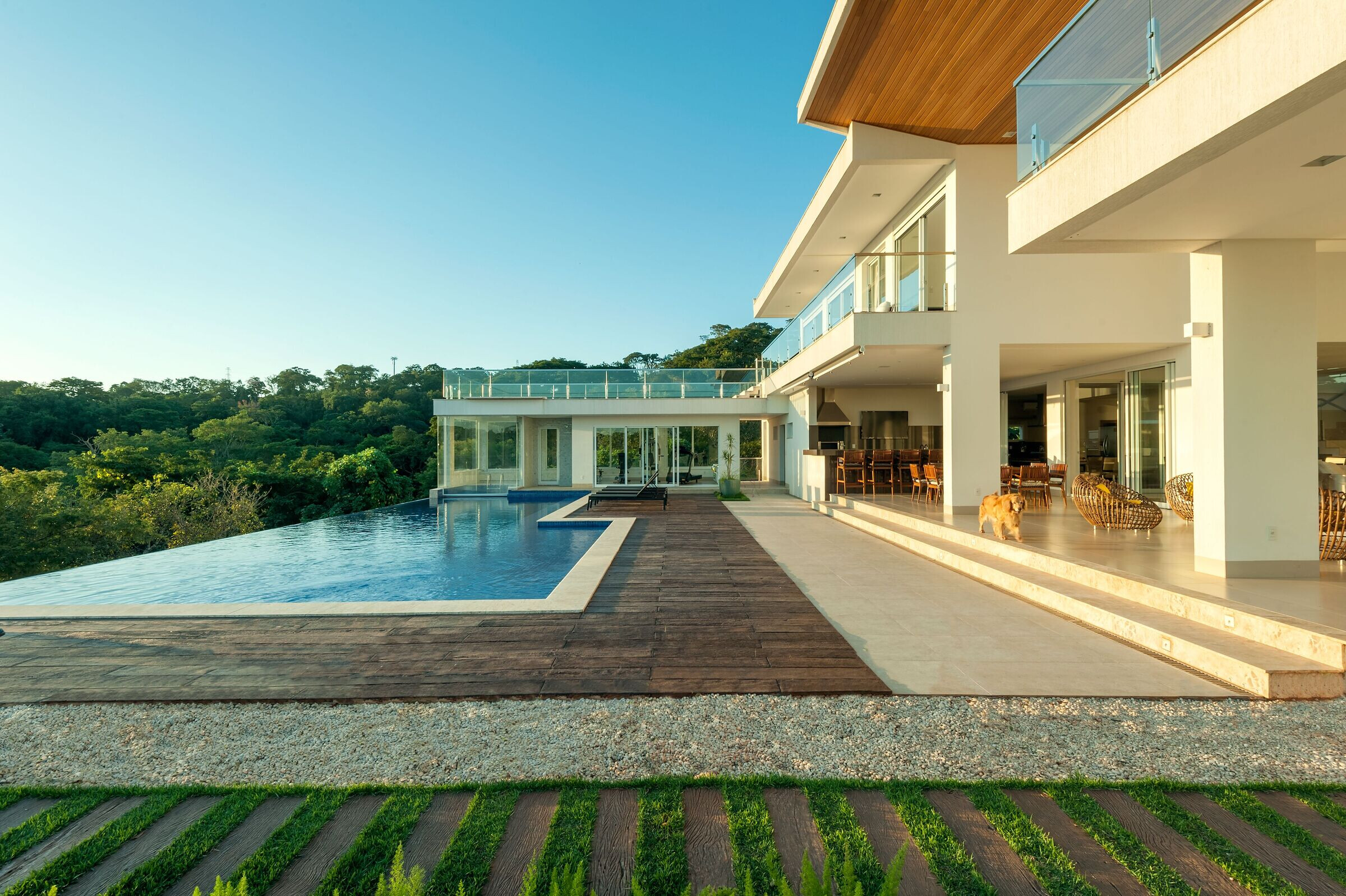 The social space of the house assumes a special role, formalized in a large central hall, which crosses the entire house and extends to the outside through a large balcony, with double height glass, facing the leisure area and the exuberant landscape.