Bright and in the very heart of Naples: these are the highlights of the newest project by FADD architects, a young studio in Naples that led the renovation of a former office space in a historic building near Maschio Angioino.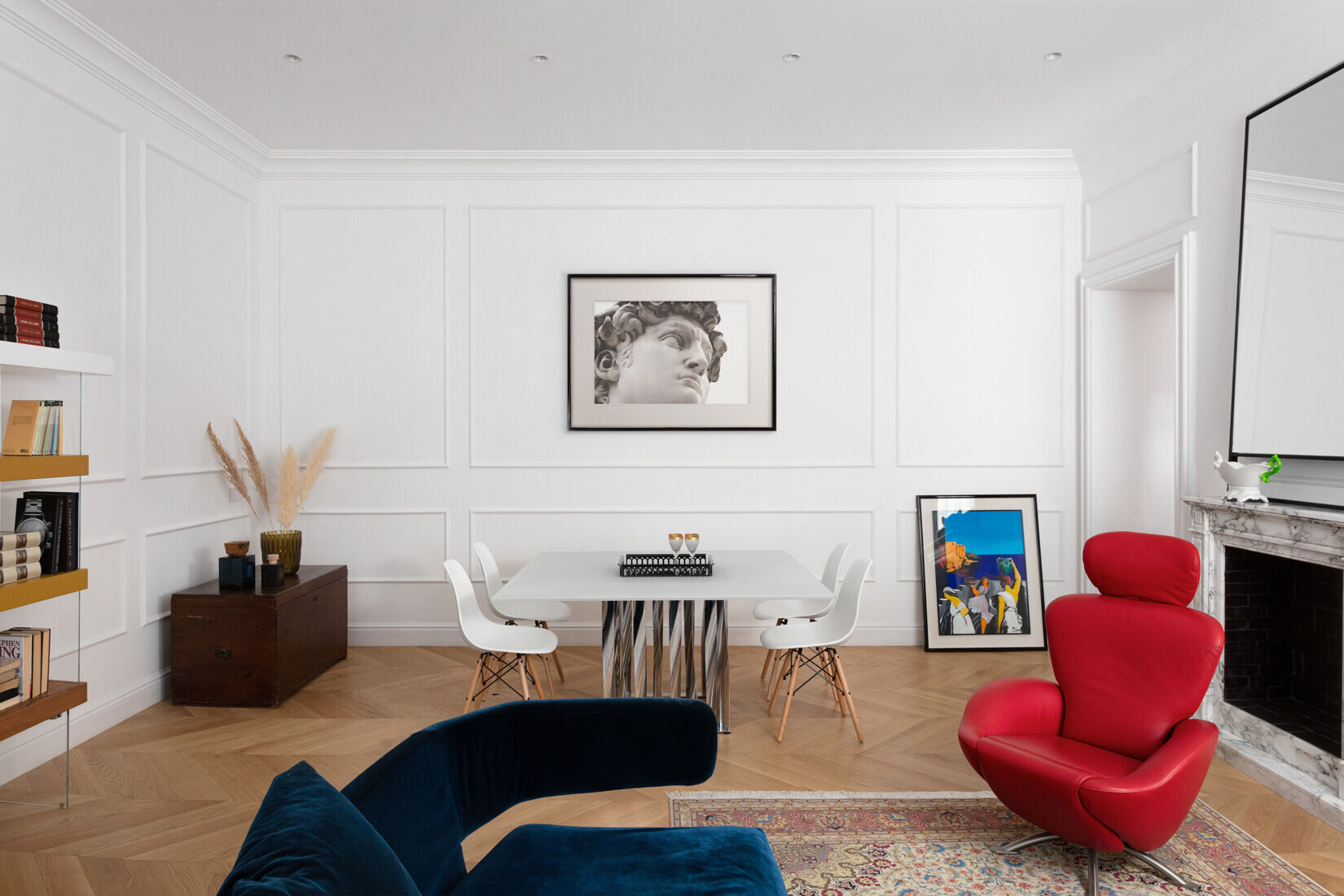 Casa Angiolina is now an apartment fit for a young couple with a kid. Its 100m2 surface host a generous living room, a kitchen, a master bedroom with an en-suite bathroom, a bedroom for the kid, and a guest bathroom.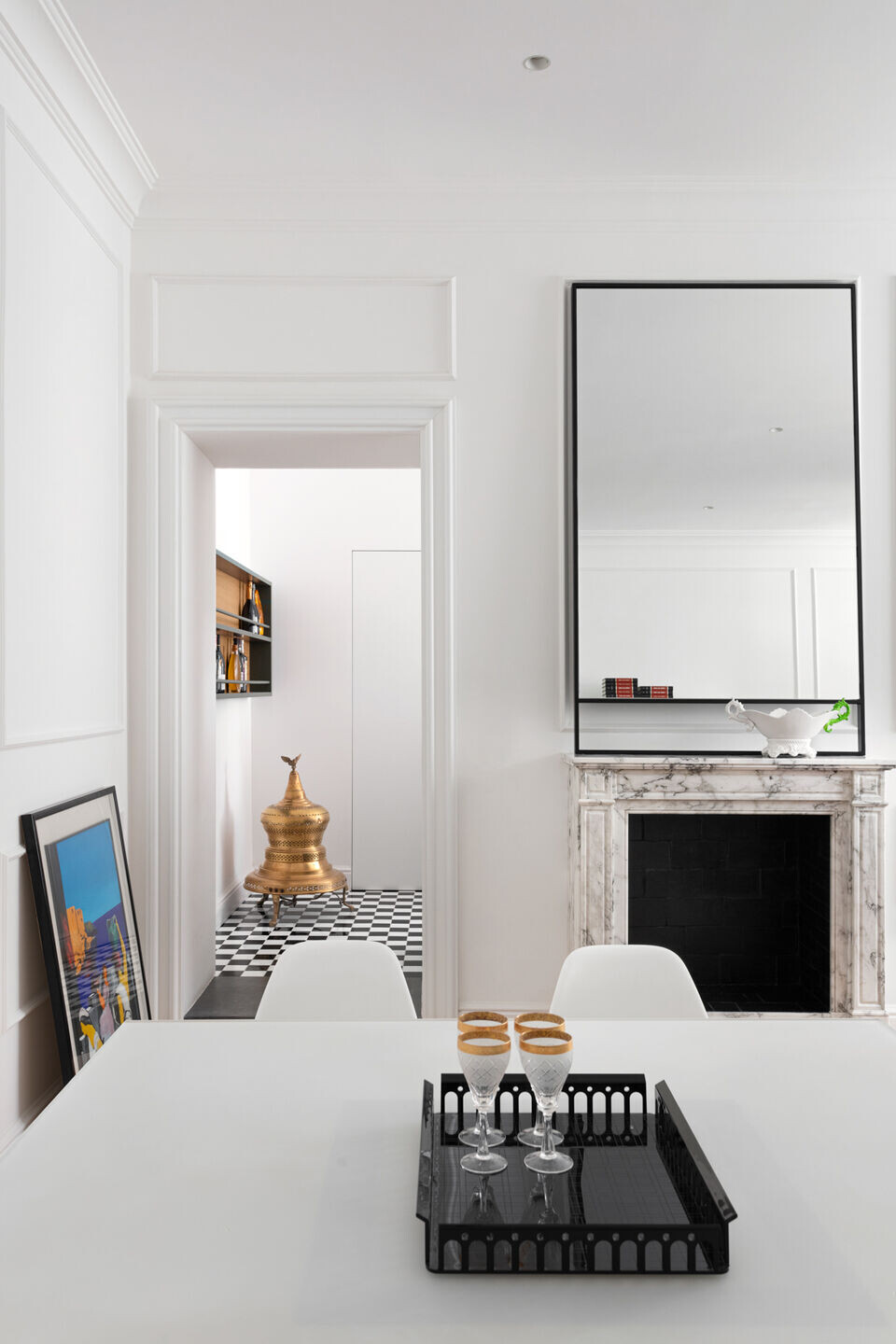 The apartment faces over an internal courtyard, which makes the space very quiet. Large windows in the living room grant abundance of natural light, enhancing the wood panelling and the oak wood flooring. Here the protagonist is a curved, blue B&B sofa sided by the table Boboli by Cassina and by a newly built marble replace made with discarded pieces of marble and located by an existing flue.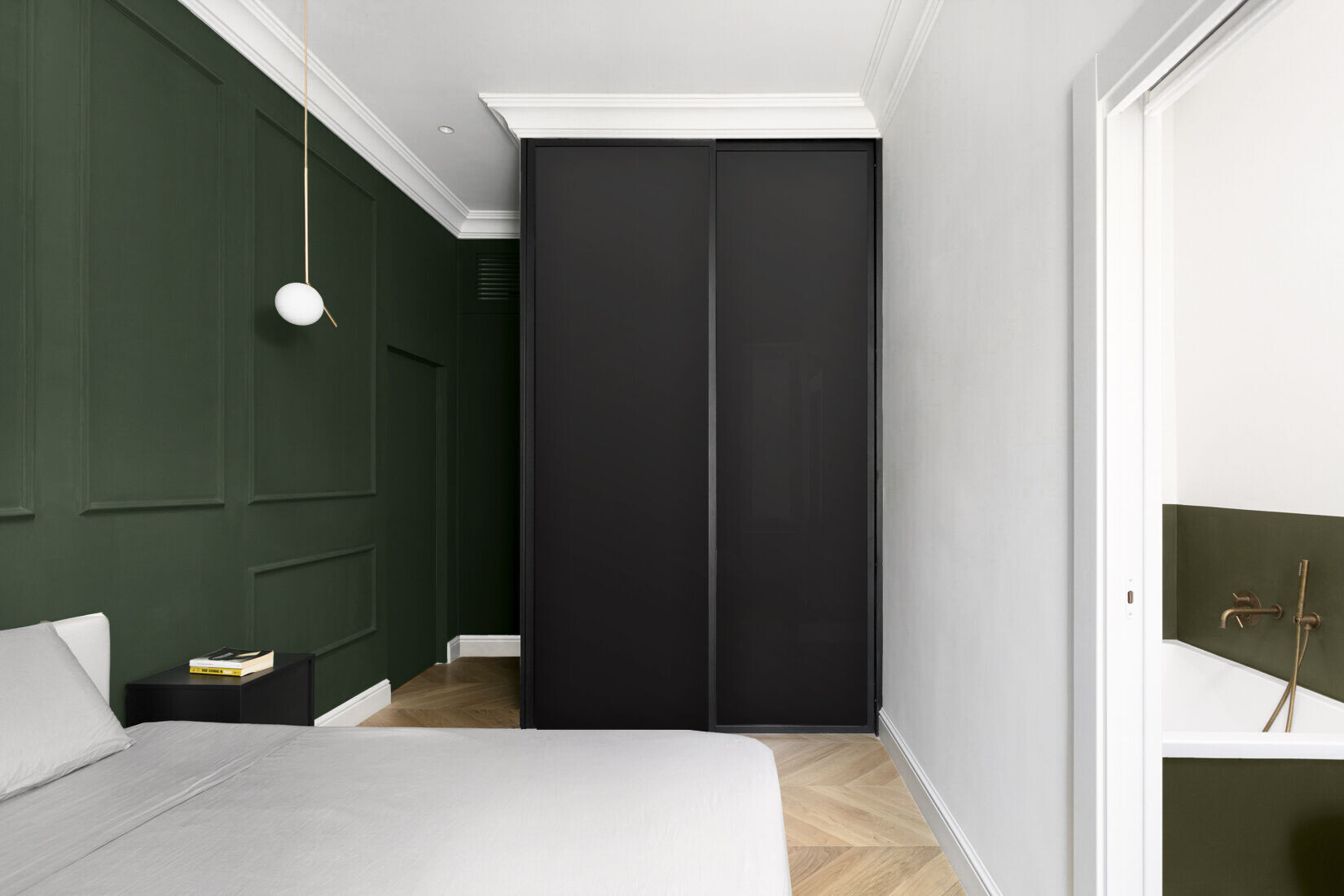 Behind the living room, there is a walk-in kitchen featuring a vintage looking checkboard flooring and neatly organized furniture in green and white.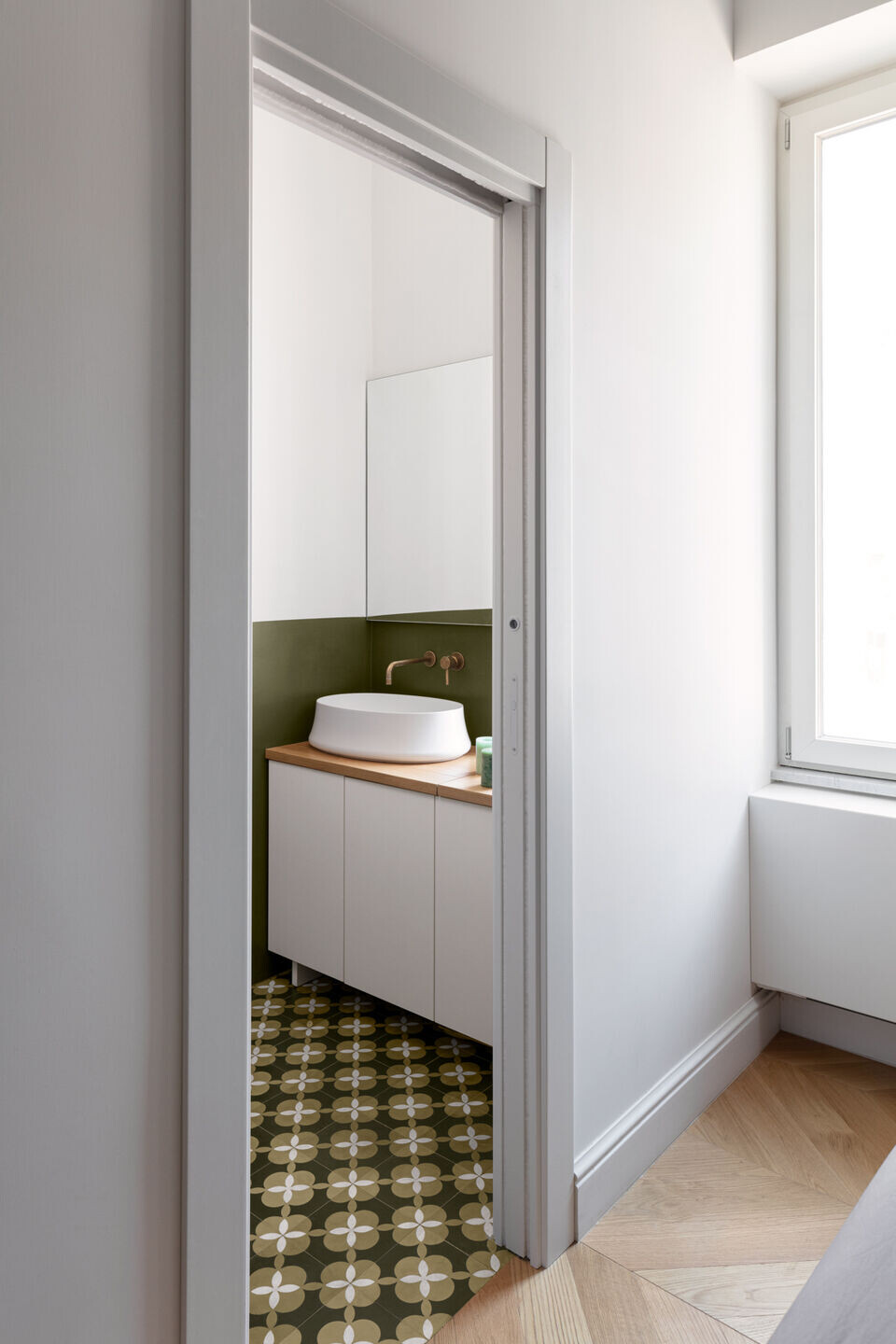 Green recurs also in the night area, both in the panelled surface in the master bedroom and in the cementine floor tiles in the ensuite bathroom and is juxtaposed with different colours.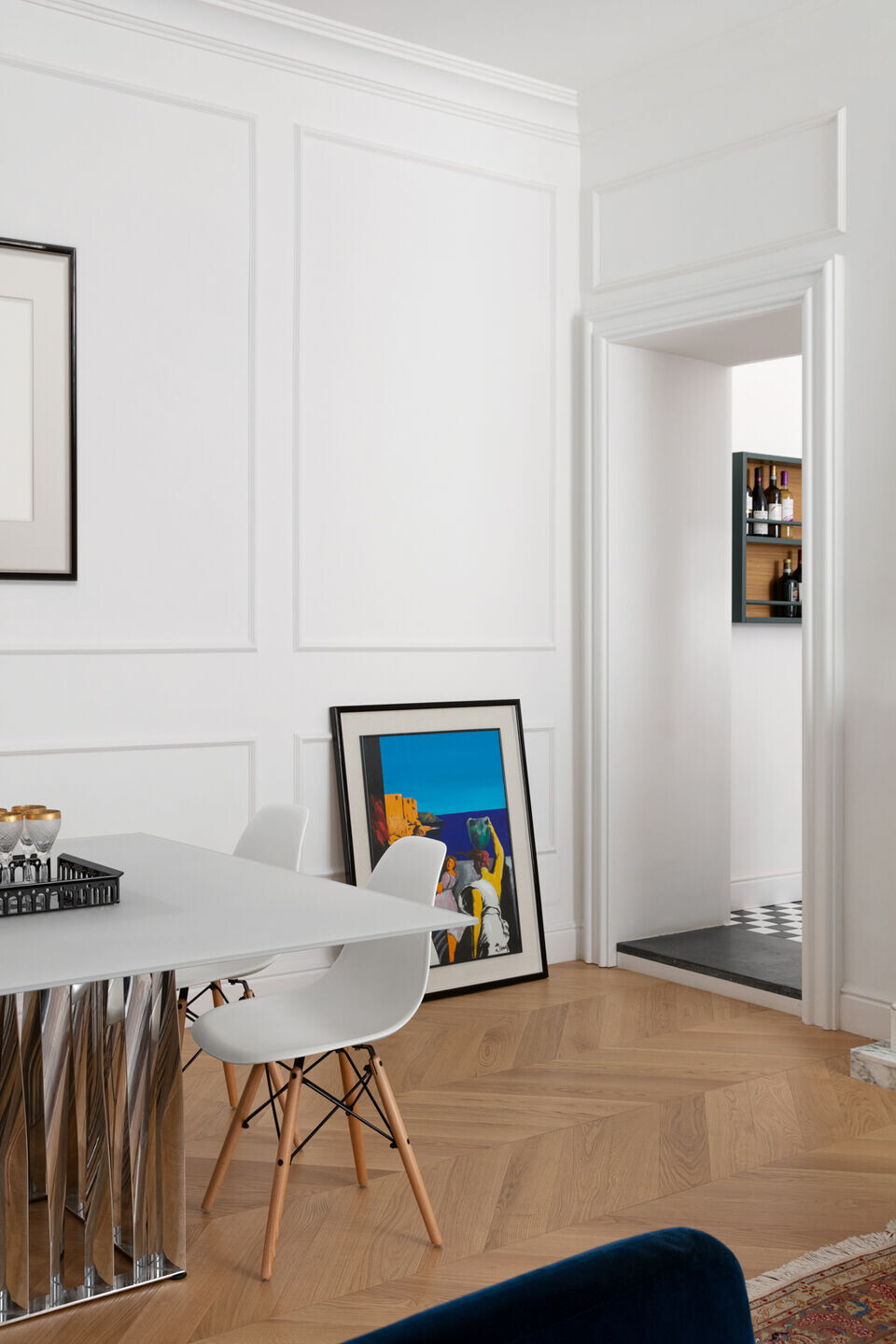 Casa Angiolina creates harmony out of color contrasts and matches elegant decors with a sober and contemporary look.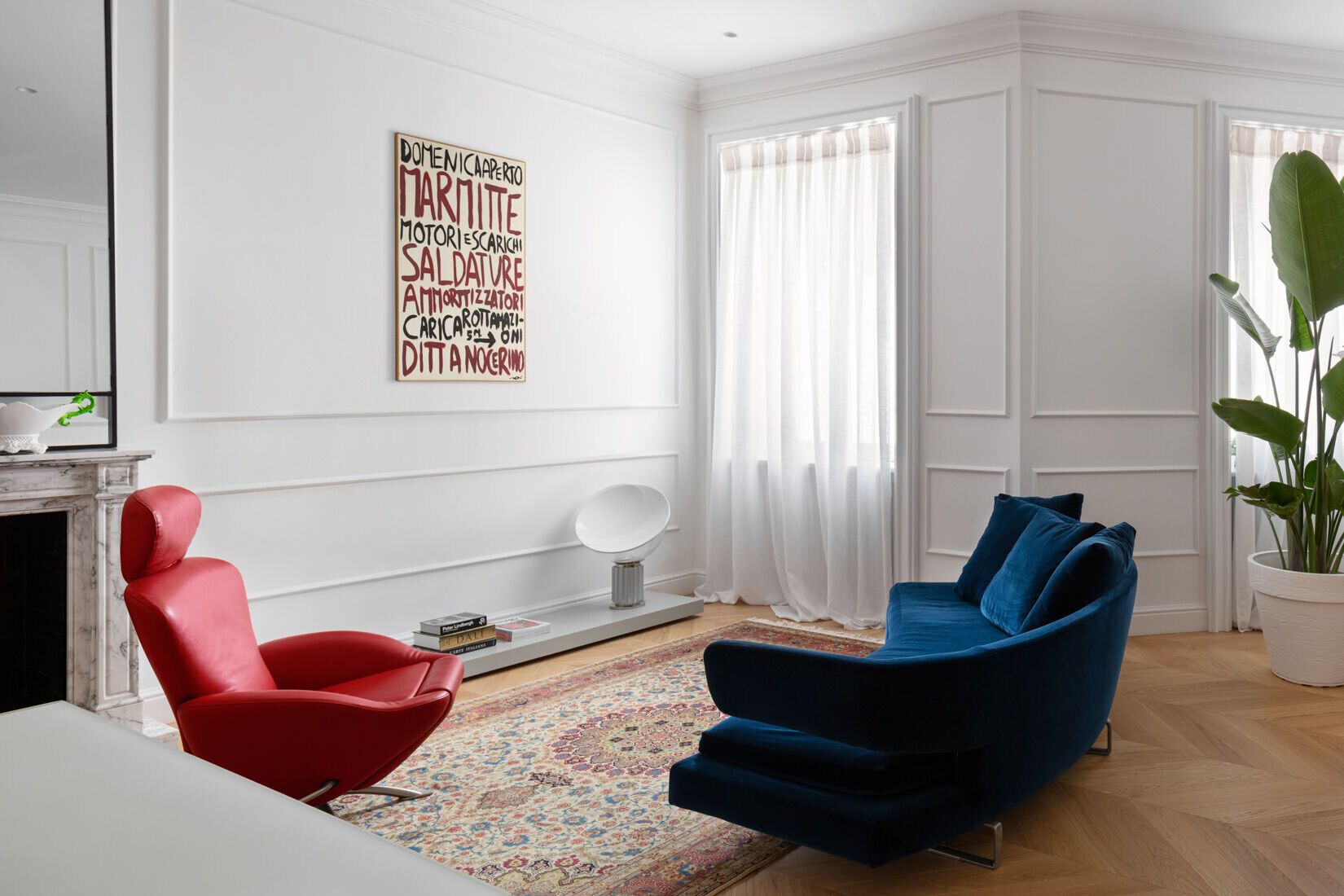 FADD architects explained "Thanks to the abundant lighting, we managed to optimize the layout and design all the spaces that this couple and their newborn son needed. The pinpoint accuracy of the floorplan allowed us to give more room to the living area, that will be the mostly used by the owners".
Material Used:
1. Flooring: Cementina Bisazza
2. Interior furniture: Cassina, B&B