Reveal the imperfections that add up and hide the obvious things that drain energy in a home

A MINIMALIST APARTMENT TO ENJOY IN THE HEART OF BARCELONA

The interior design of this small space plays two roles, producing well-being while making the most expansive possible use of the space.

The 50-m2 of this apartment in the heart of the Gràcia neighbourhood, in Barcelona, had uneven walls marked by the character acquired over the passing years, which we were inspired to work on while respecting their structure and the wisdom of time.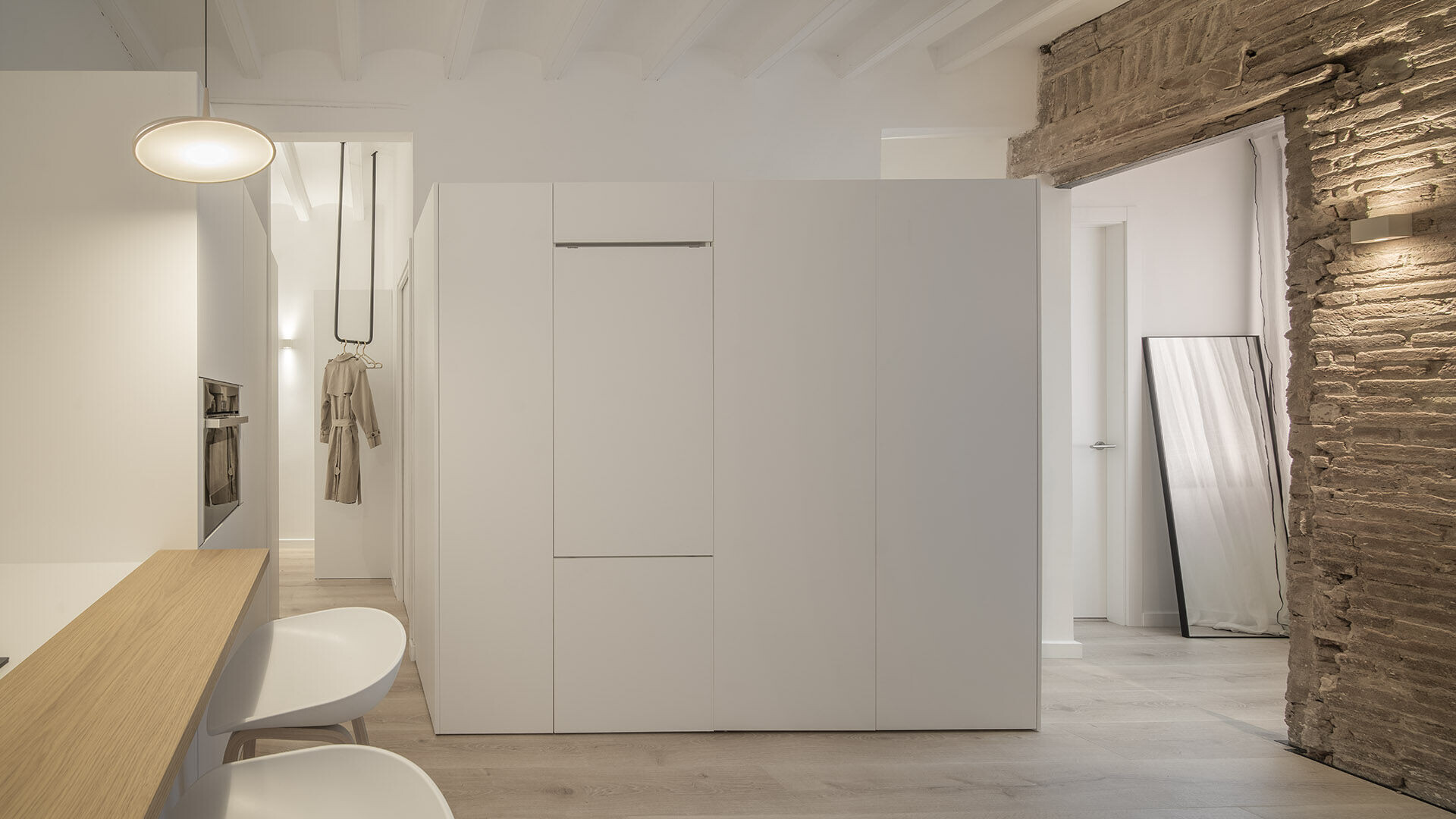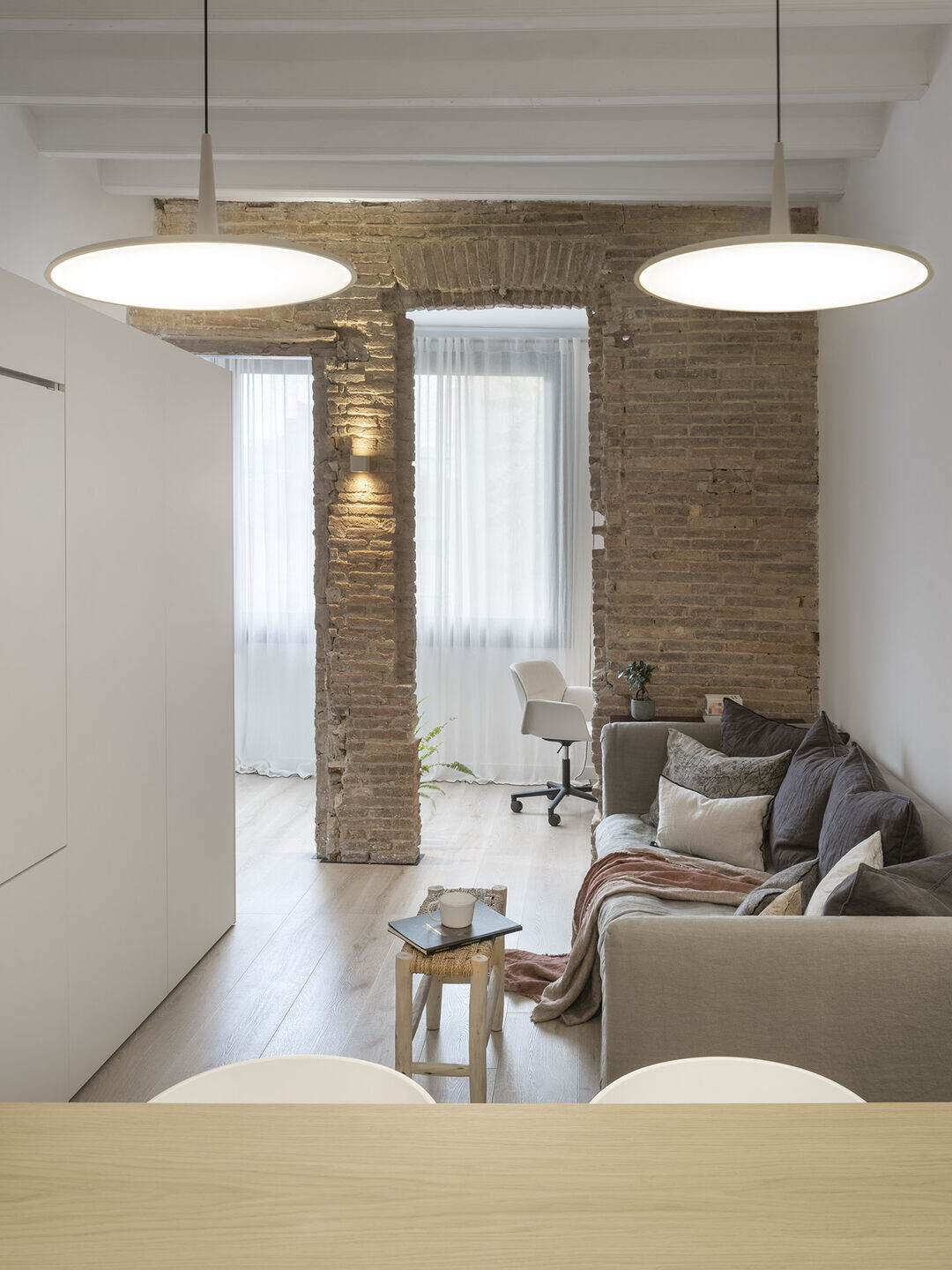 An explosion of white like a balloon of paint that spreads light

We seek affinity with one of our main invisible elements: white. The objective was simple: to provide light, gain amplitude and generate a blank canvas of creativity for the owner of this home, who lives and works in it.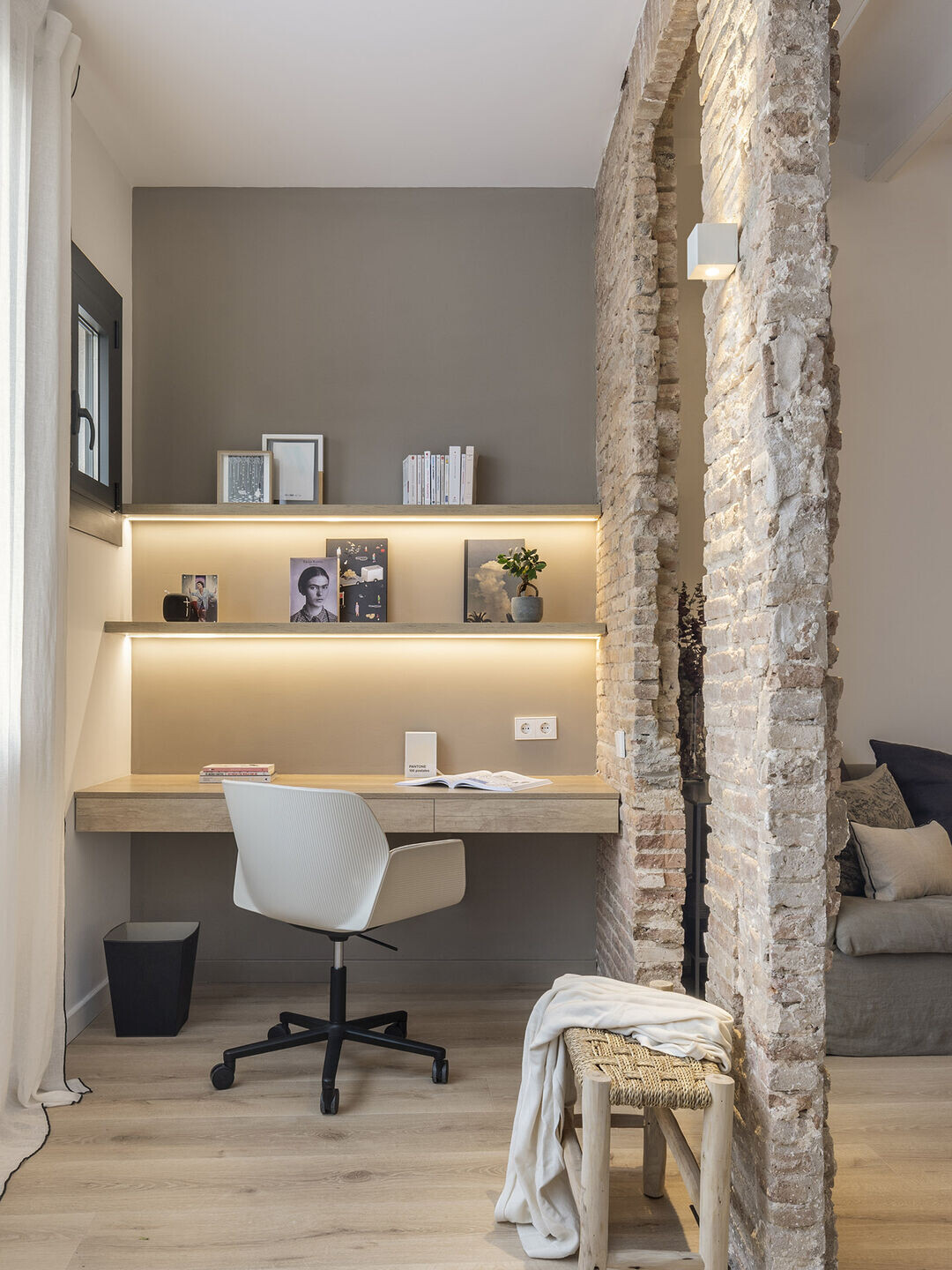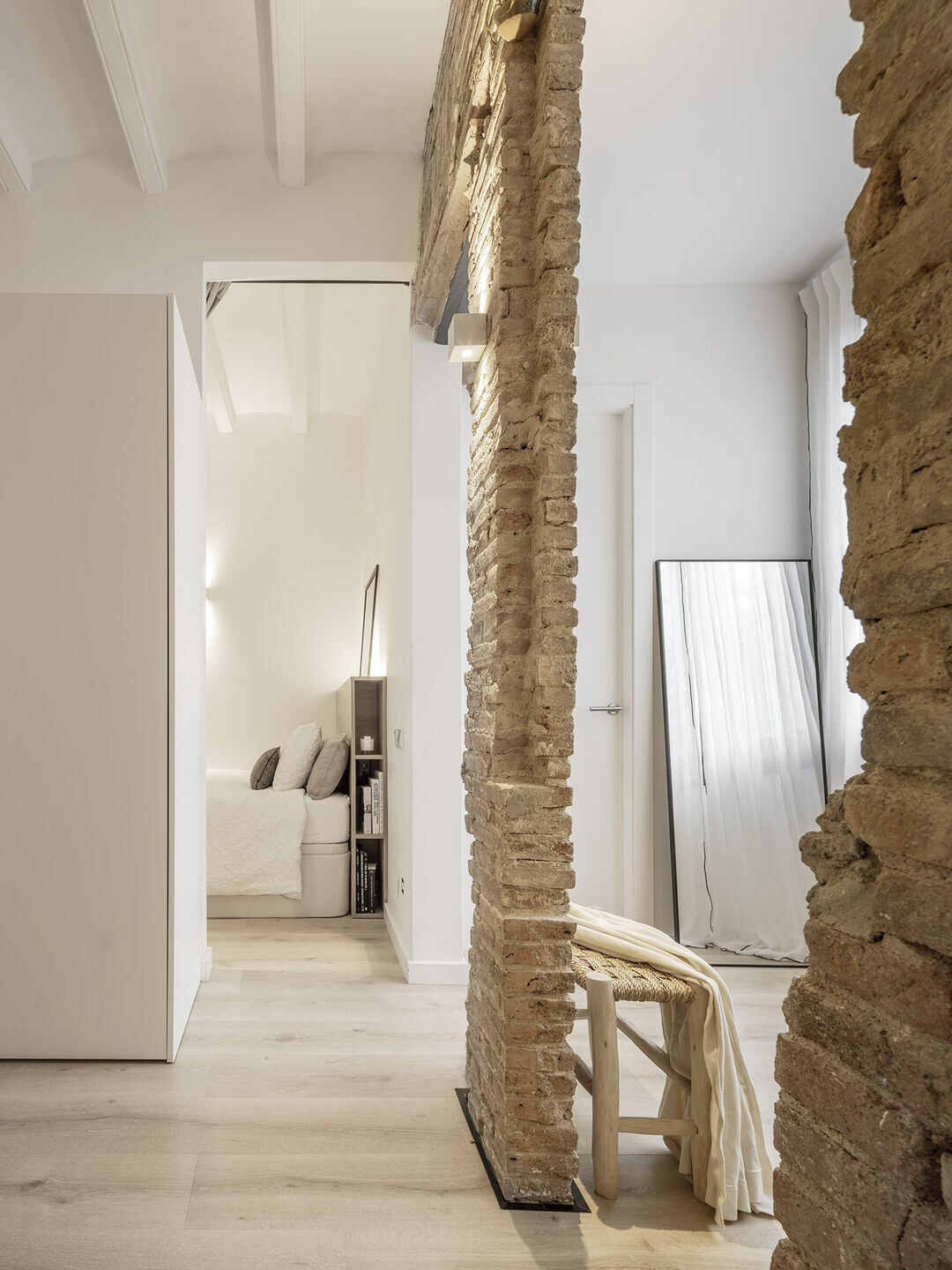 Encapsulated volumes that play with the show-hide effect

In the central volume of the apartment, we created a capsule in which a table for 4-5 people appears and disappears. There is also a light to give prominence to the ephemeral fixed space when it is used.

This volume also builds the dividing space towards the simple, functional and elegant suite, where we have designed a headboard with storage optimisation in mind.

"This house was designed so that its spatial character matches the personality of the person living in it, respecting and promoting a stable, conscious and present state of mind".