Architect's statement:
The central location of this Camberwell home provided the unique opportunity to create a peaceful, private and secure home for a young, busy family that feels worlds away from the bustling street outside.
A garden wall concept emerged as the solution, providing a way to close off the property from the street while creating visual intrigue. A long single level horizontal wall becomes a backdrop to the landscaping, and breeze block screens offer subtle glimpses to what lies beyond. During the day, breeze blocks filter soft dappled light into the interior, while at night, the screens are illuminated from the interior creating a dramatic patterned light effect on the façade.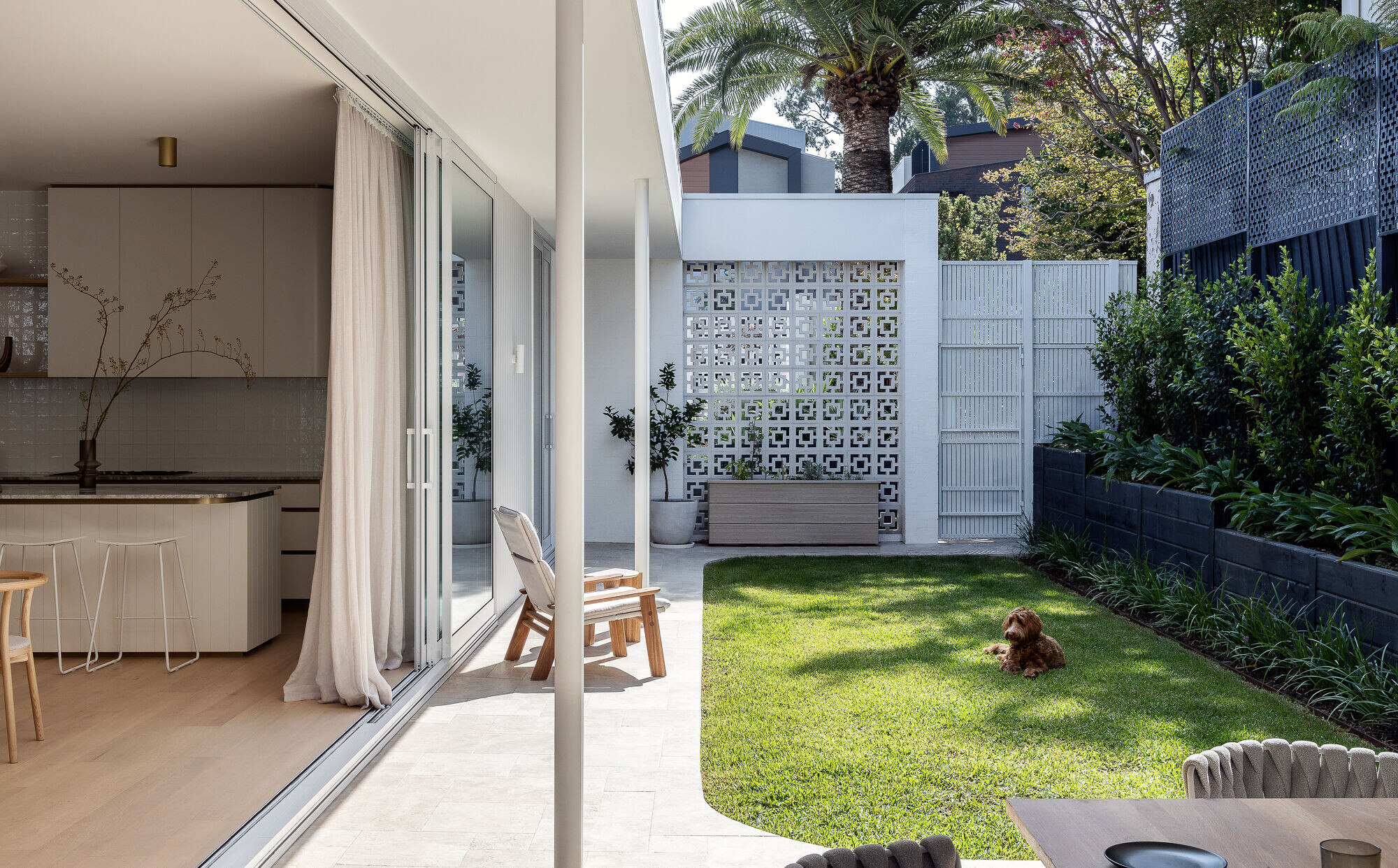 The living spaces and bedrooms are separated by a central entry hallway that carefully zones public and private spaces, while curved walls direct you to a generous open plan kitchen, meals and living space orientated to the north.
Inspired by the clients' affinity with mid-century architecture, the home is characterised by its minimalist yet playful palette of bagged and painted brickwork, breeze blocks, timber, brass, white painted lining boards and curved elements.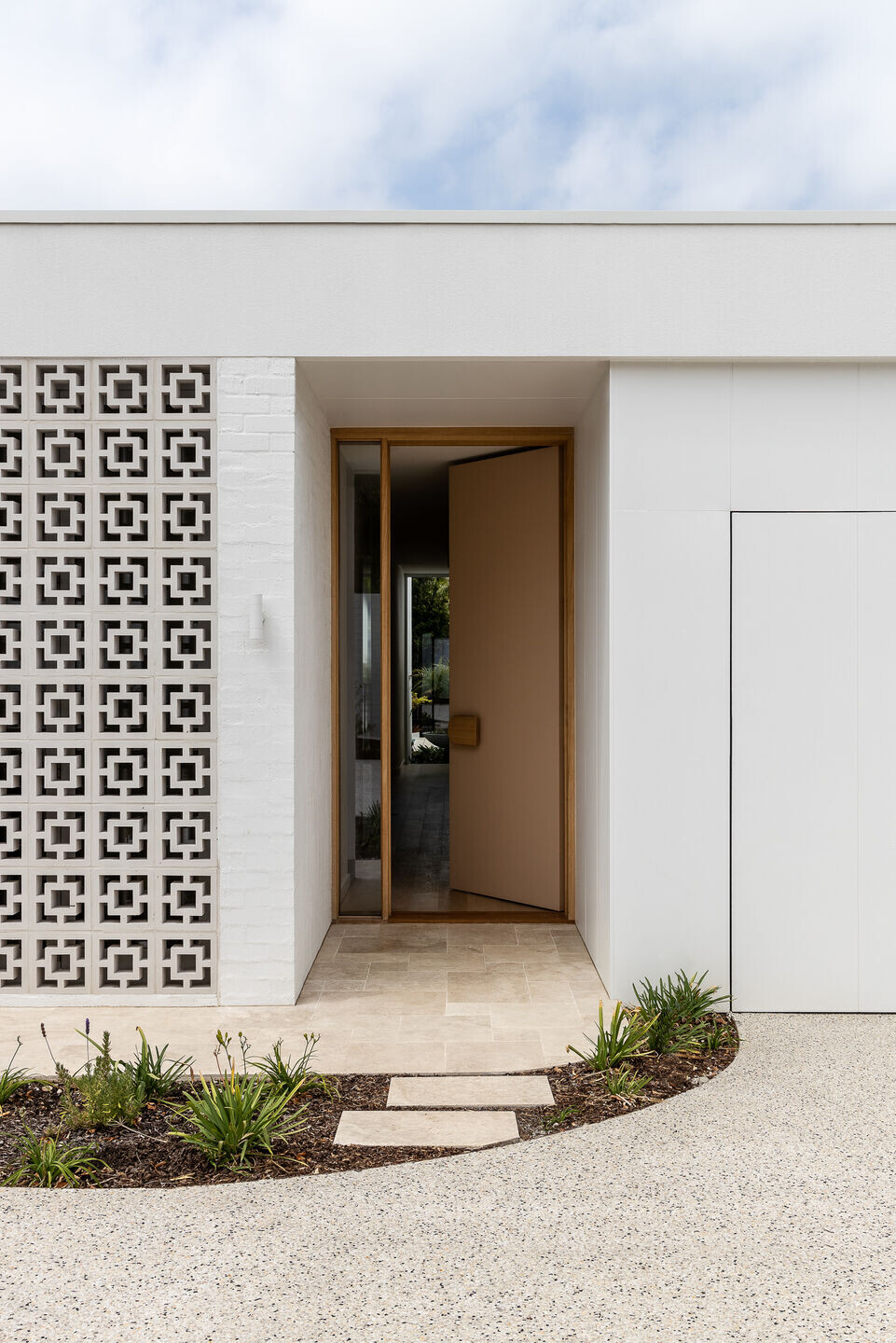 Client interview:
What was your design brief and how did InForm bring it to life?
We love mid century design especially for the exterior of the house. Our design brief included lots of natural light, open plan living and outdoor entertaining. We specifically wanted a single story home with the living/entertainment areas separate to the bedrooms which is perfect for our young family but also very practical in terms of layout and design especially now as we are able to work from home.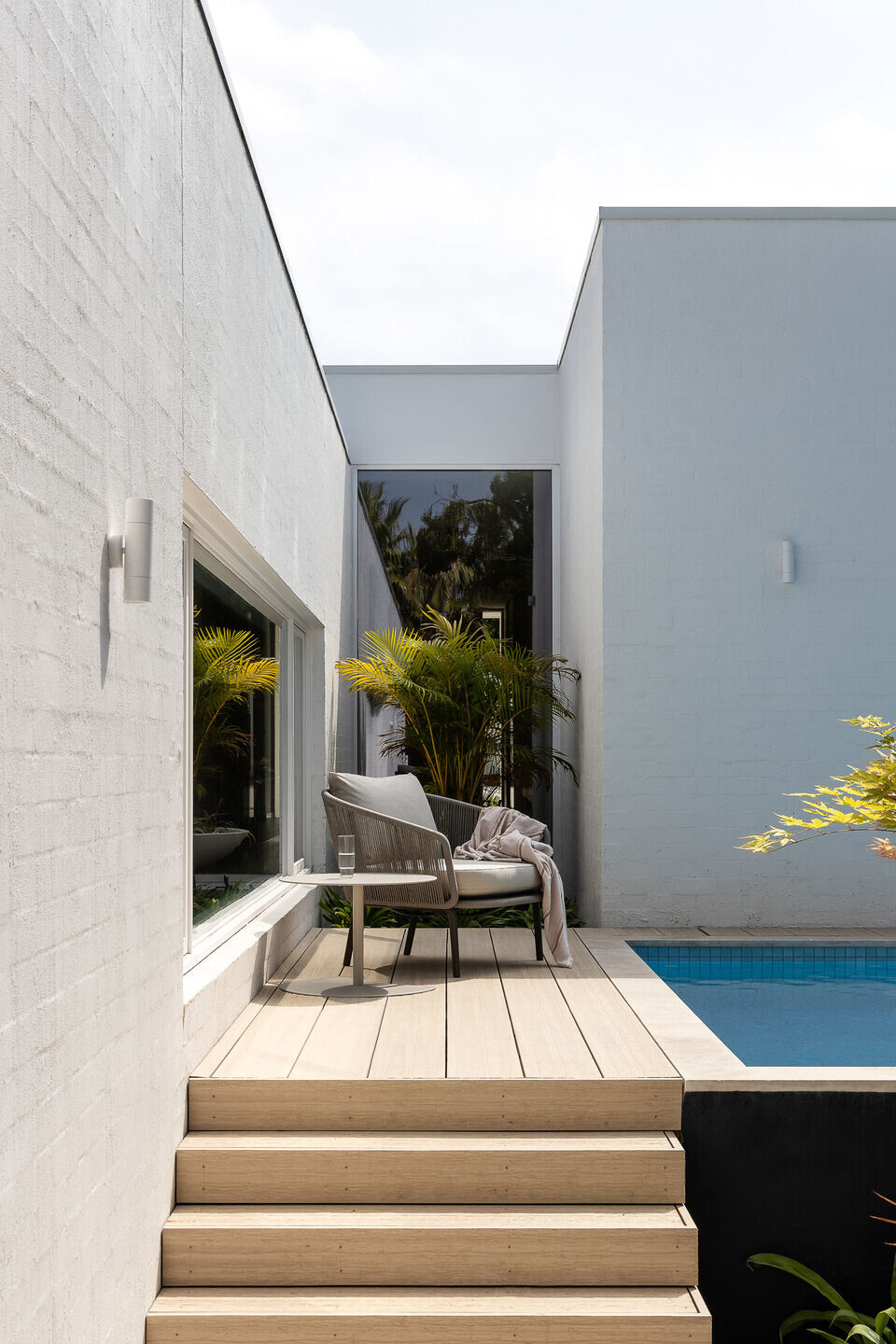 How does your family come together at your home; what are your favourite spots to gather together?
We have enjoyed the summer being outdoors and entertaining in out living area which opens up to the loggia to create indoor outdoor living.
What's your personal favourite part of the home to spend time in?
In the lounge by the widow with the breeze blocks. I love to read my book while the afternoon sun filters through the breeze blocks.
What is your favourite design detail in the home?
The curved walls
What do the kids love most about your home?
This is the first house that we have lived in with a garden!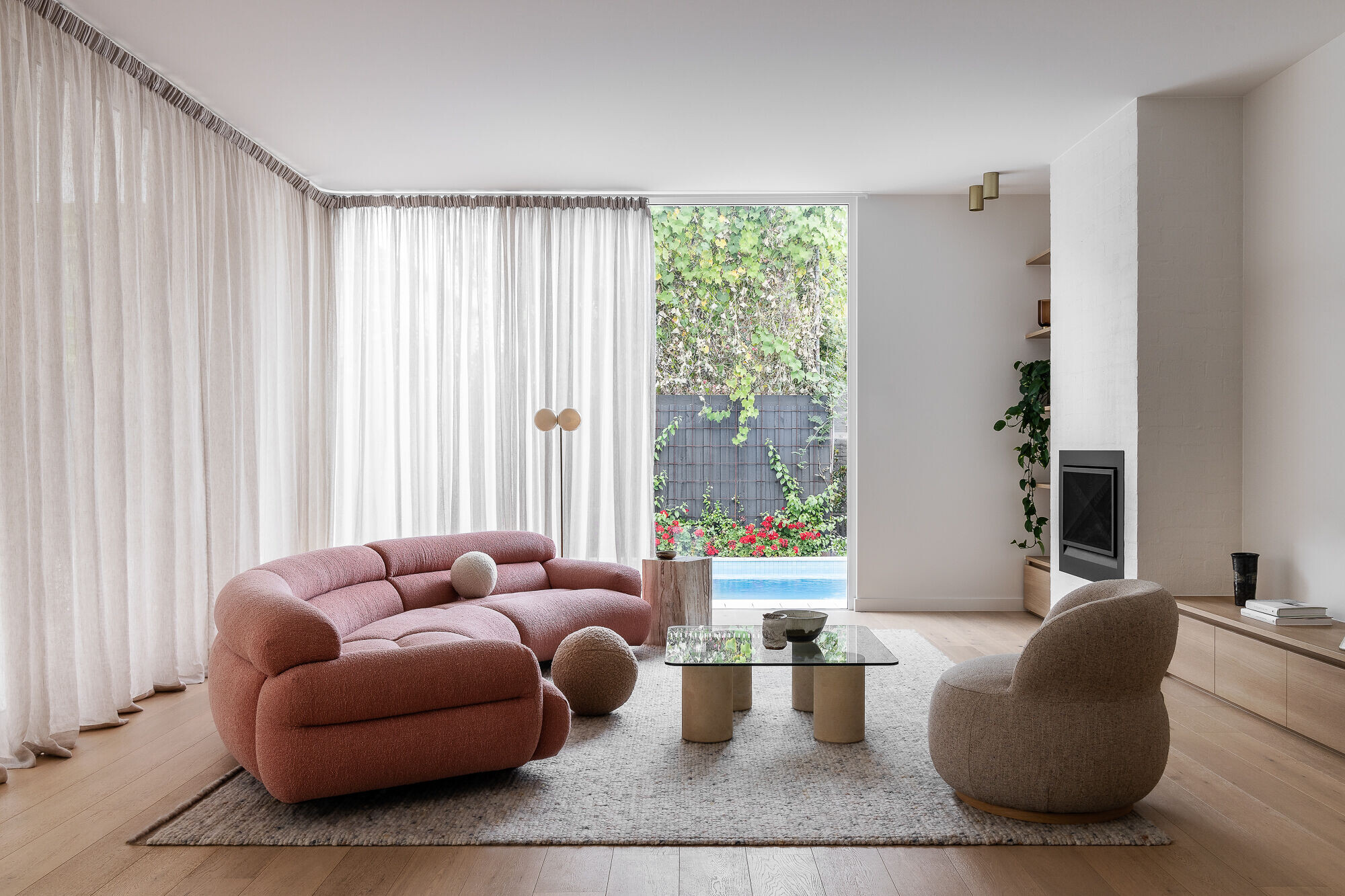 What was your highlight in working with InForm and Pleysier Perkins?
It was such an enjoyable and stress free experience. Everyone we met and worked with was so impressive. Our architect Stewart listened to what we wanted in terms of the needs of our family and was creative in the way he designed the layout with two zones in a single story house. It was such a delight to work with Elly, interior architect, who was amazing. She understood that we wanted the interiors to be light, bright and minimalistic. Elly brought the house design to life with her choice of interiors such as pale oak floor boards, brass tapwear, terrazzo tiles, paint colour (internal and external). Her eye for detail and design is incredible and I loved everything she chose for us.
How would you describe your home in one sentence?
A dream! We honestly cannot believe we live here.