The Burj Rafal tower rises up as a shining landmark over the low sprawl of Riyadh, capital of Saudi Arabia. The tower is facing King Fahed Road, the main North / south going artery of Riyadh occupying an entire city block. The neighborhood is forbidding with garden walls everywhere, which made us open the site and let the garden be exposed. The garden is terracing down from the tower and podium to the street and inviting people inside. The site is metaphorically like an oasis in the desert.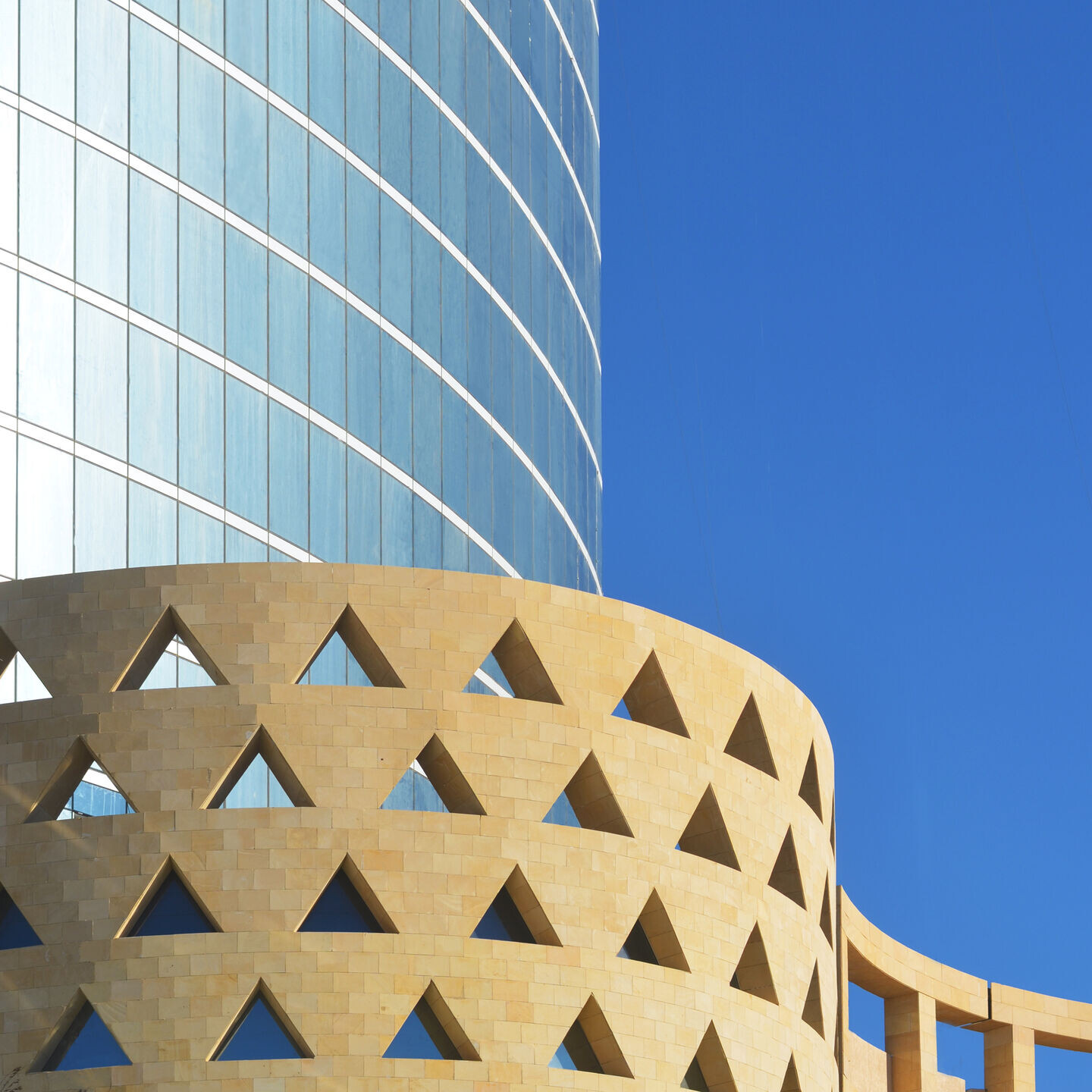 A winding entrance drive from King Fahed Road leads up through the garden to a grand fountain drop-off at the hotel entrance. The road continues up to the ballroom drop-off, a roundabout with a torch in the center that clearly marks the ballroom entrance in the evening. The garden has terraces for café's with lakes, canals and a water fall. The large podium roof is also landscaped and has swimming pools for men and women, a children playground and tennis court. Apartments have their own fountain drop-off from the Northern side road and retail has a drop-off under the ballroom drop-off with a large parking.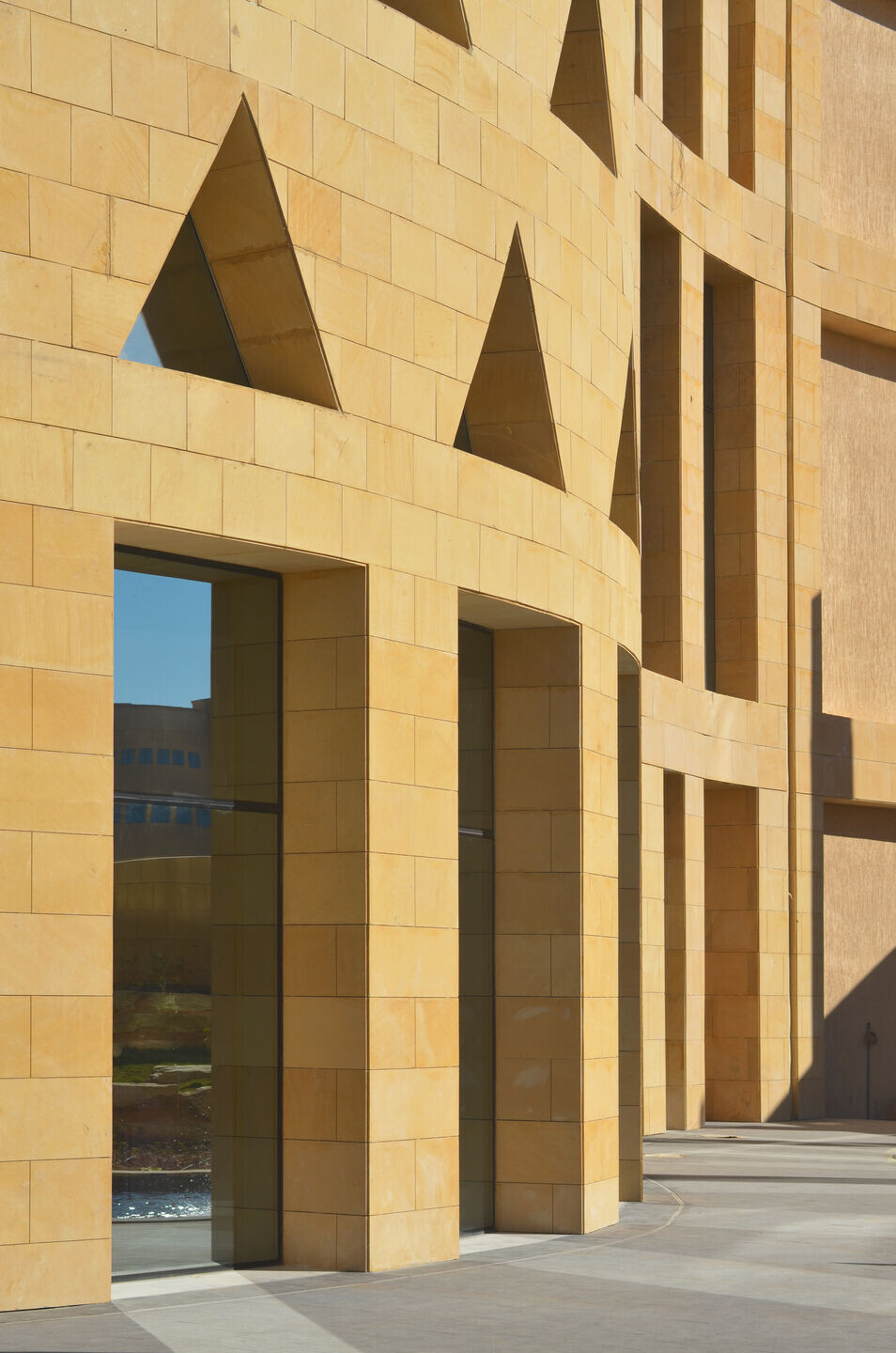 Riyadh stone cladding makes the 6 story podium stand out next to the silver reflective glass tower. The podium is in scale with surrounding buildings whereas the silver reflective glass tower break all scales. The tower reflects the changing color of the sky dramatized by the slightly curved glass facades. The podium walls in Riyadh Stone have triangular openings characteristic for Najd style architecture still found in old mud brick forts, giving character to Burj Rafal.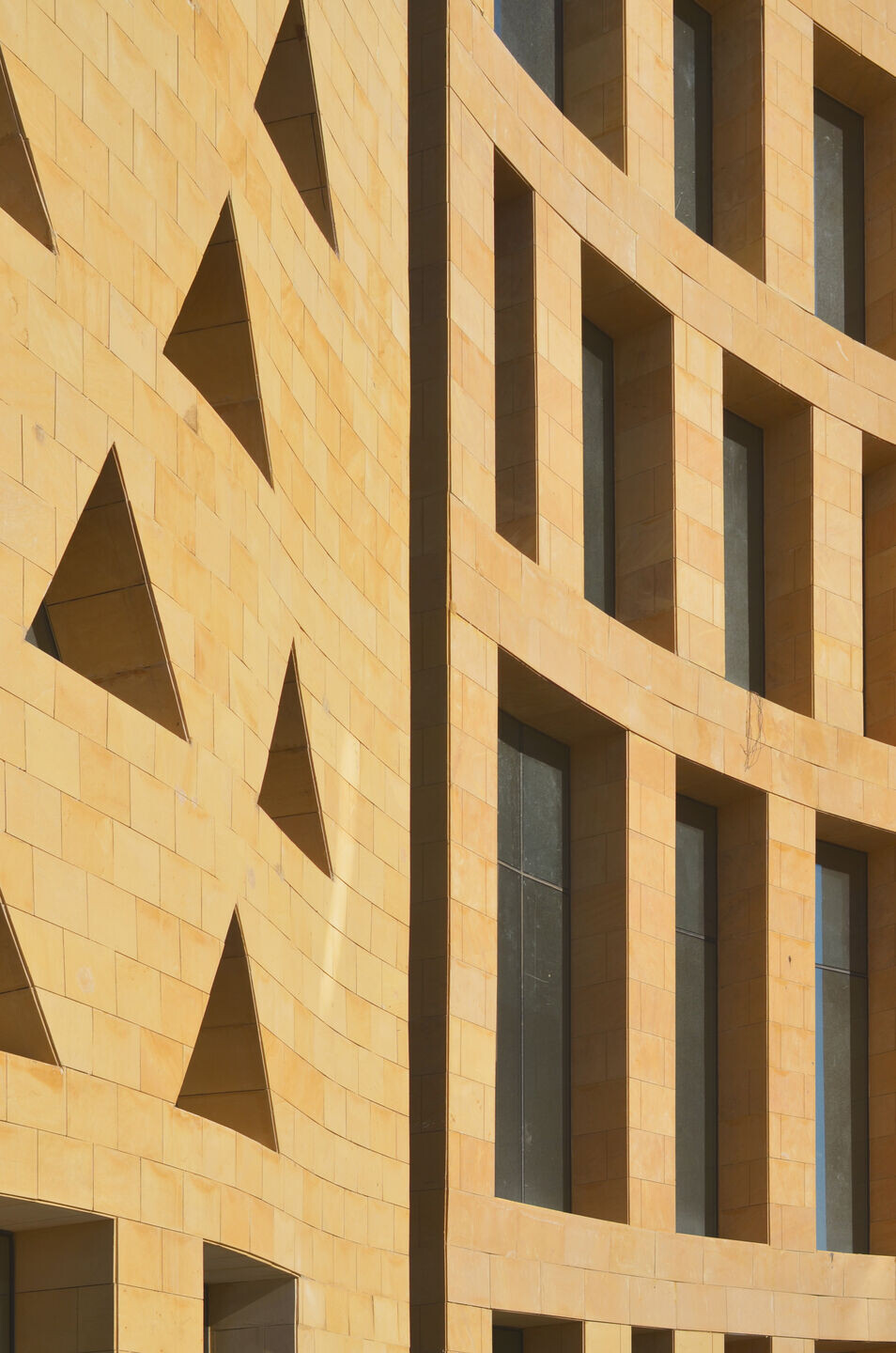 The tower contains a 300 room 5-star Kempinski Hotel and 50 service apartments followed by 40 stories with 475 luxury apartments and an exclusive residential club on the top floor.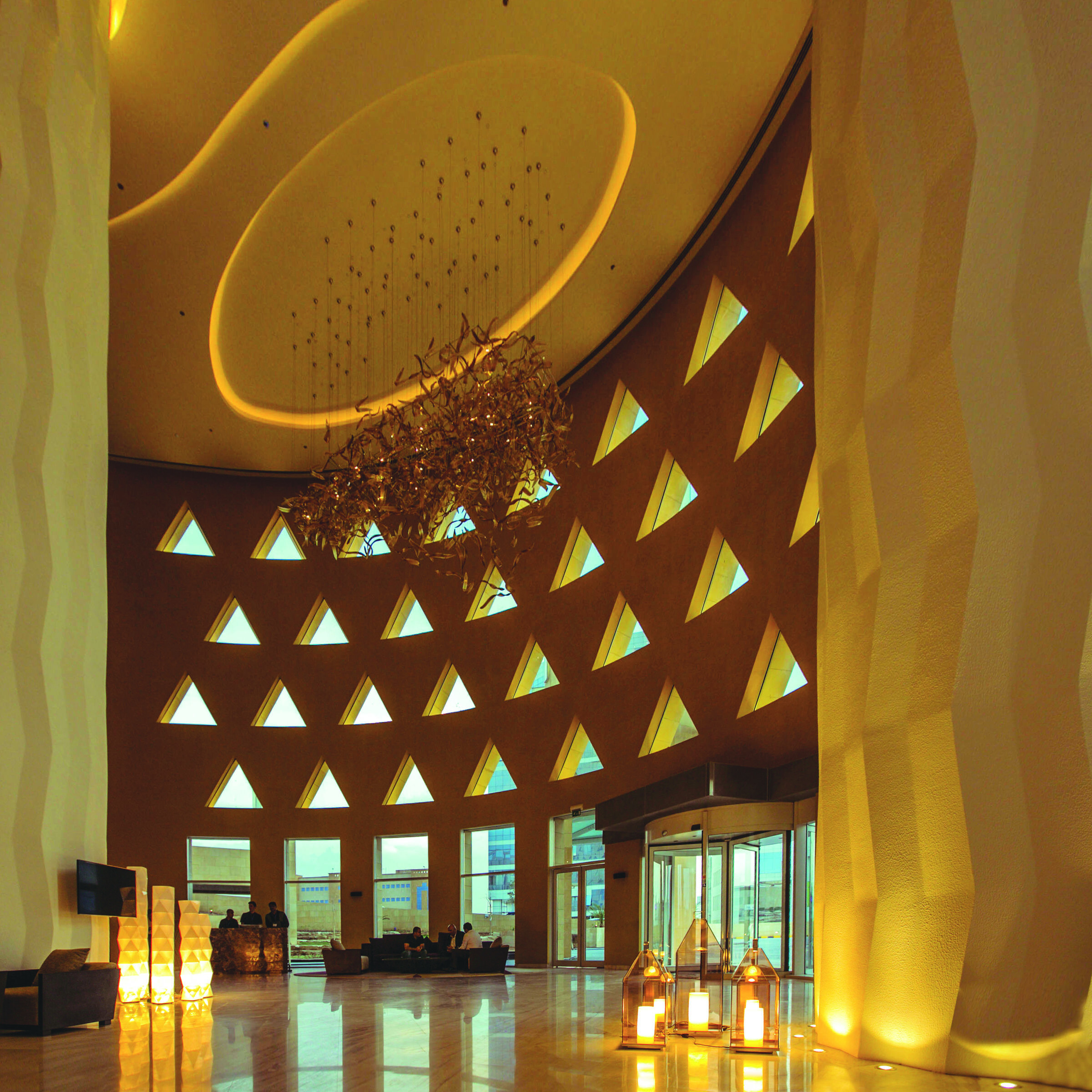 The podium contains a 2,000 m2 subdividable Ballroom, 18 Meeting Rooms with a Business Centre & Lounge, and a 6000 m2 luxury retail area with café's and separate drop-off. An efficient 2 story parking basement covering entire site, and a substantial delivery and staff entrance courtyard between the podium & a district cooling/power station building completes the major development elements.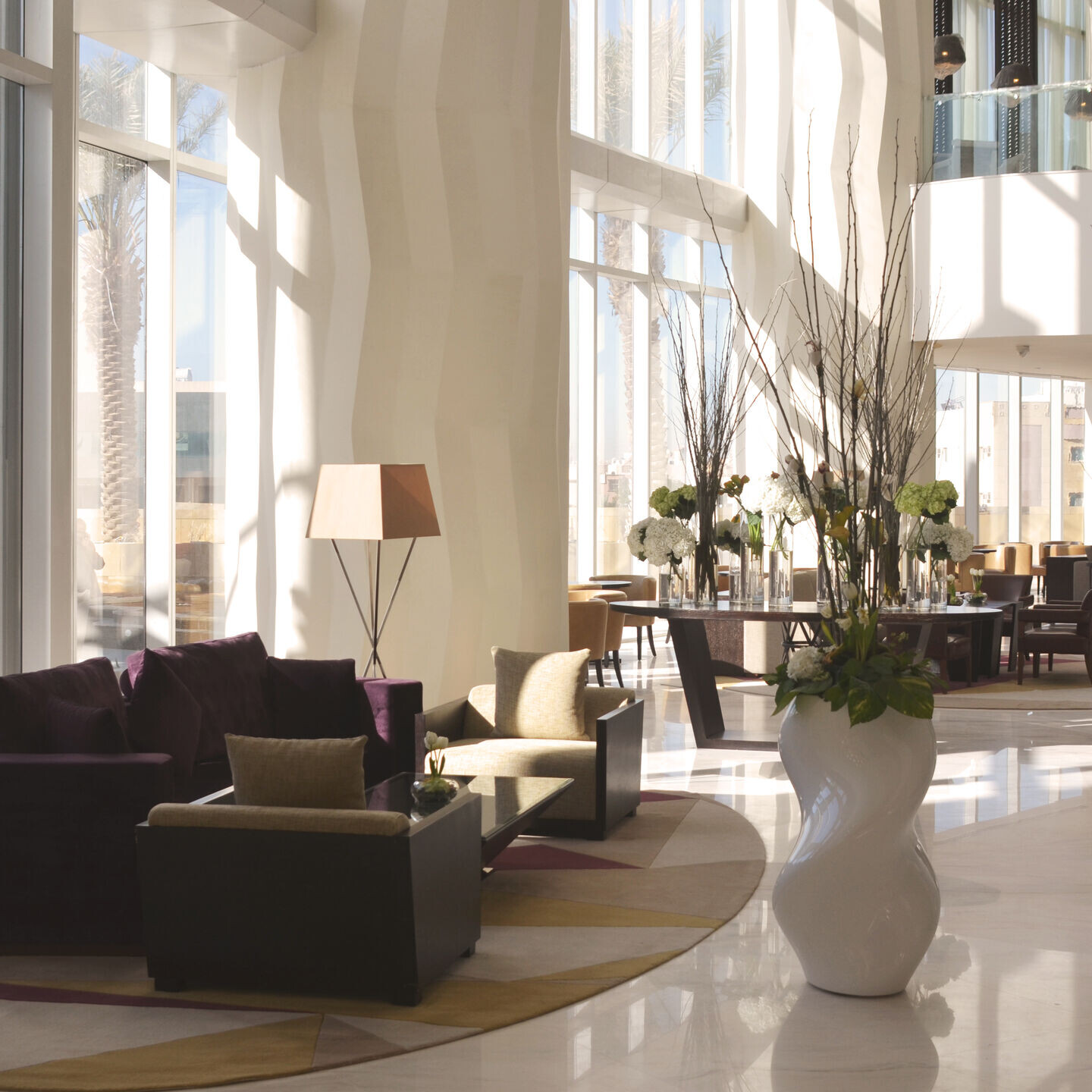 Key Team
Group Director - James Abbott
Design Director - Stephan Frantzen
Director - Andrij Rostek,
Director - Michael Chew
Director - Rehan Shahid.
Senior Associate - Drue Newcomb.
Architects- Hani Qamhawi, Mahmoud Shahin and Martha Temirtsidi.