The proposal concentrates all the "closed" elements of the program (Meeting rooms and storage) in a cross layout, resulting in a separation of the workspaces, which remain quite open and with a direct relation with the exterior.

At the same time, the visual relationship between these workspaces is kept as clear as possible, by glazing the walls of the meeting rooms that divide the different workspaces.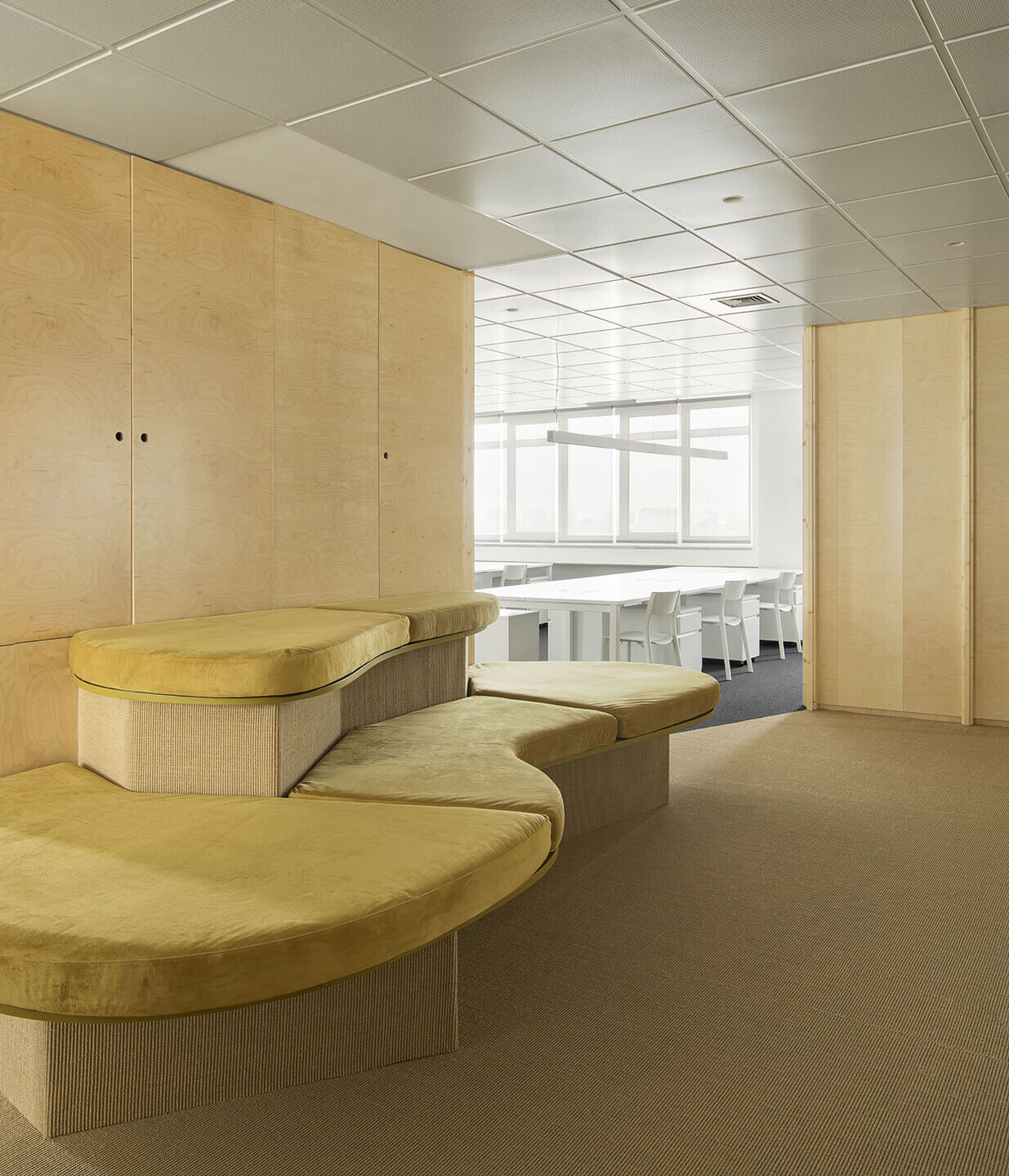 The central space is designed to not have a specific program, allowing its maximum possible versatility.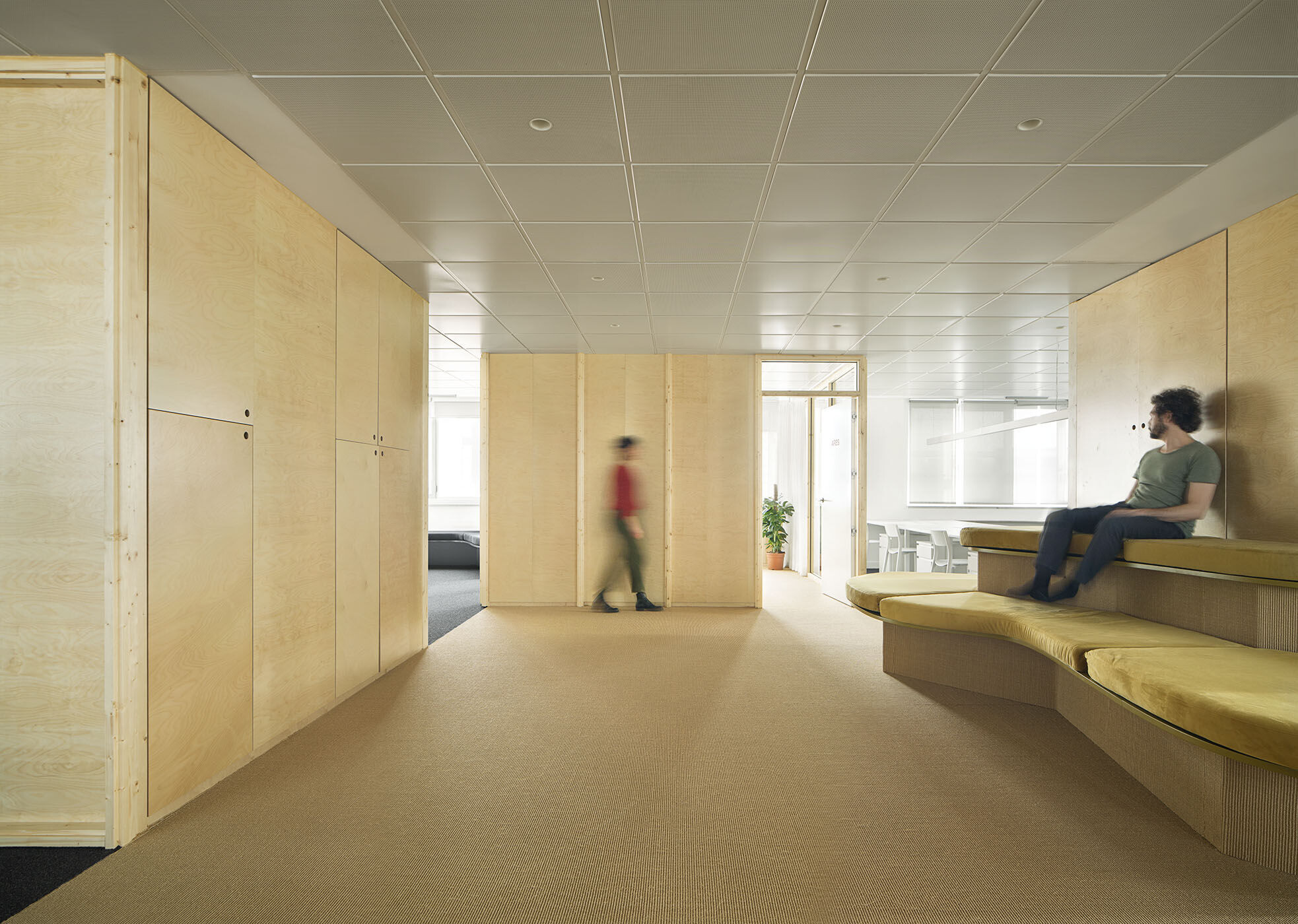 There are three pieces of furniture that break the straight and clear geometry of the layout, in order to differentiate and emphasize the access and the office kitchen on the one hand, and the central space on the other. The three "milestones" or differentiated elements generate a natural spatial sequence between the access, the most public place, to the office kitchen, the most private.
At all times, the space materiality tries to reinforce the narrative and geometry of the proposal. That is why the central elements, and the meeting rooms, are built with wood, in contrast with the materials for the workspaces, which have a more neutral character.