This lot on the Buiksloterweg in Amsterdam is unique. Studio RIANKNOP also thought about the façade, created the layout and designed the entire interior. Due to this approach the interior is seamlessly connected to the exterior. Entirely in the waterland style, the façade is covered with wood.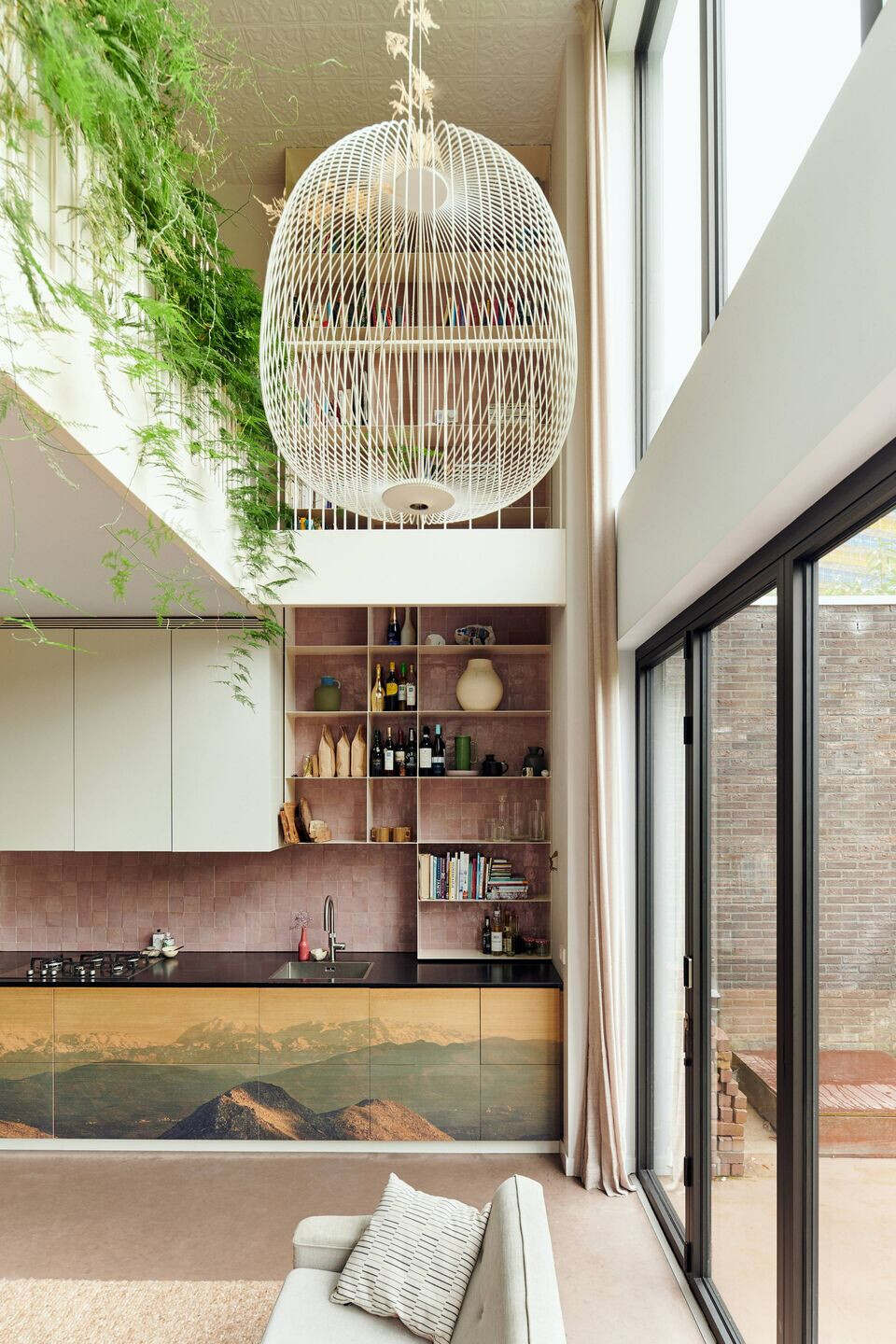 The black wood emphasizes the graphic interplay of lines of the façade. While the façade of the house is mainly closed and the slatted structure only allows light to pass through at some places, the rear is left open as much as possible. On hot days the small garden is an extension of the living room; the entire ground floor can be opened by means of a square-angled sliding front.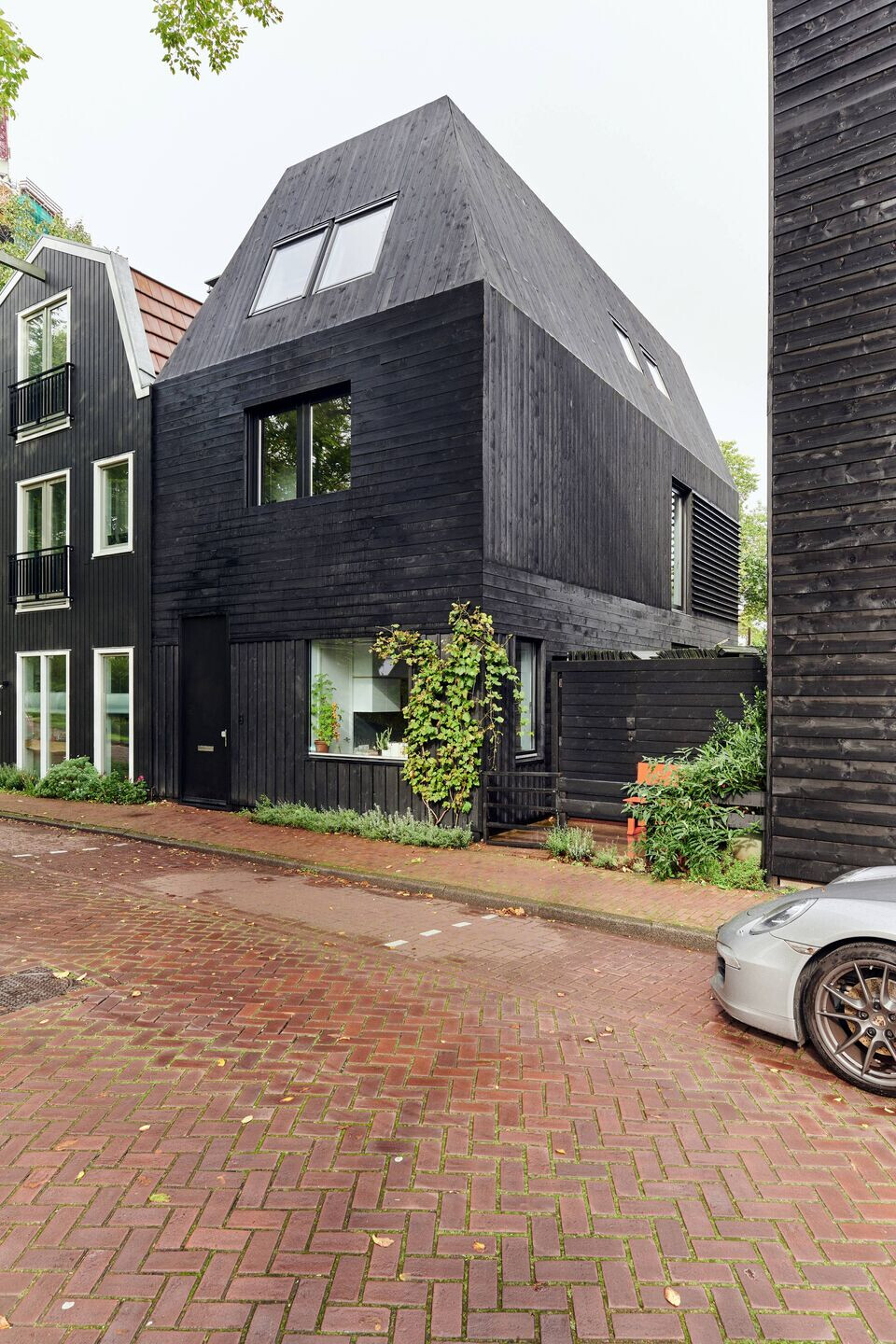 The house has become a contemporary variant of a traditional architectural style. We aimed to connect the various living areas inside the house. The ground floor has a connection with the 1st floor by means of a large vide and an eye-catching staircase. On this floor is an additional living room with DJbooth, a library and a movie corner. Connections are created by means of an open kitchen cabinet that cuts through the floor and ends in a bookcase.
The ceiling of floor 1 is lined with original Brooklyn tins and is visible from many angles. On the ground floor a lot of attention has been paid to the extraordinary kitchen-living room. This kitchen is the supporting element for the stairs and the open cabinet. The floor, made out of coloured concrete, continues in the garden and makes the garden even more part of the kitchen. The fireplace is plastered with concrete and gives the element a sturdy whiff. The study can be combined with the kitchenarea by opening big oak sliding doors.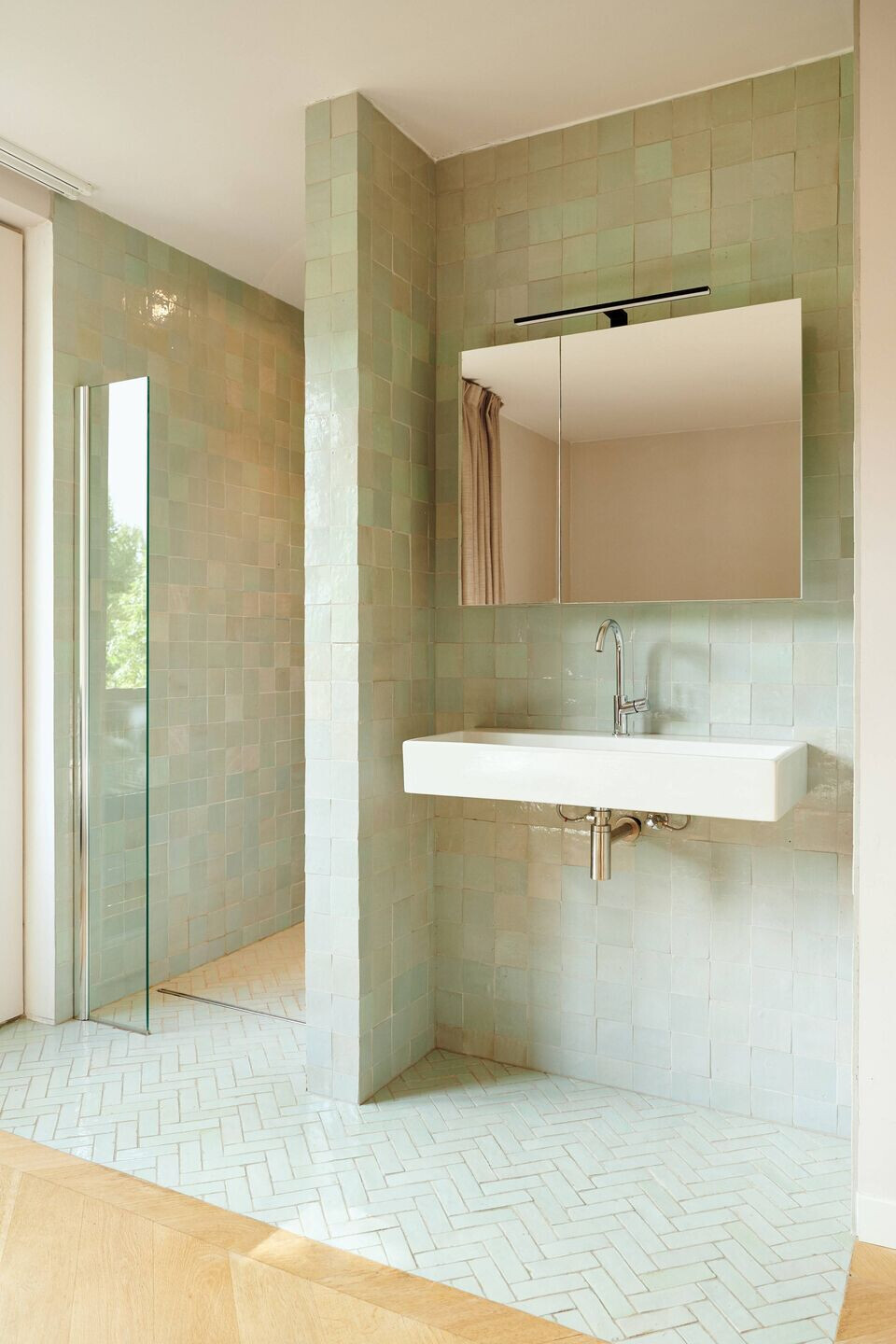 But it can also be a separated place to give the residents their private area. Not visible on the images are the three childrooms on the second floor and the roofterrace above that floor. These rooms are a world by themselves. Every room has its own specific measuremade piece of furniture to sleep, work, climb, play and store. Designed with the individual wishes of the children in mind. The roofterrace has an overwhelming view over Amsterdam Noord, the IJmeer and the waters around the house.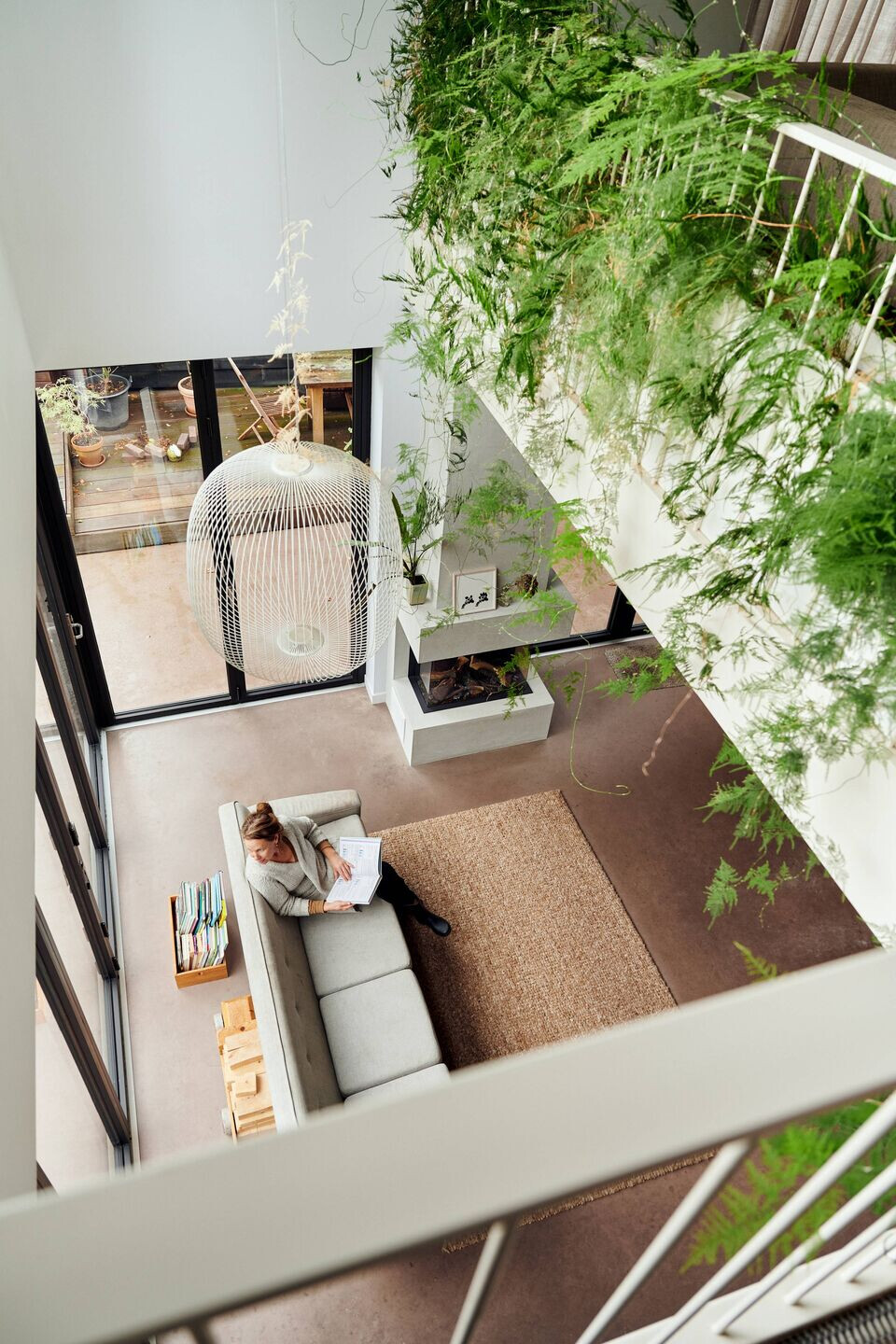 Material Used:
1. Cladding- Black stained wood
2. Floors- power floated concrete on color and wooden floor, oiled oak, supplier OAKbouw
3. Indoor lighting- Modular
4. Interior furniture- Woodwork Interior construction