Located between a forest and a lake, this single storey house in Buftea, Romania unites form with function in communion with nature. Designed by its owner, architect Razvan Oprescu of LLOX Architecten, solid walls support a 700 m2 roof terrace that appears to float over free flowing interior spaces and spectacular expanses of glazing. Guided by the works of modernist master architect Mies van der Rohe, the house is a fitting contemporary example of van der Rohe's 'Less is More' principle.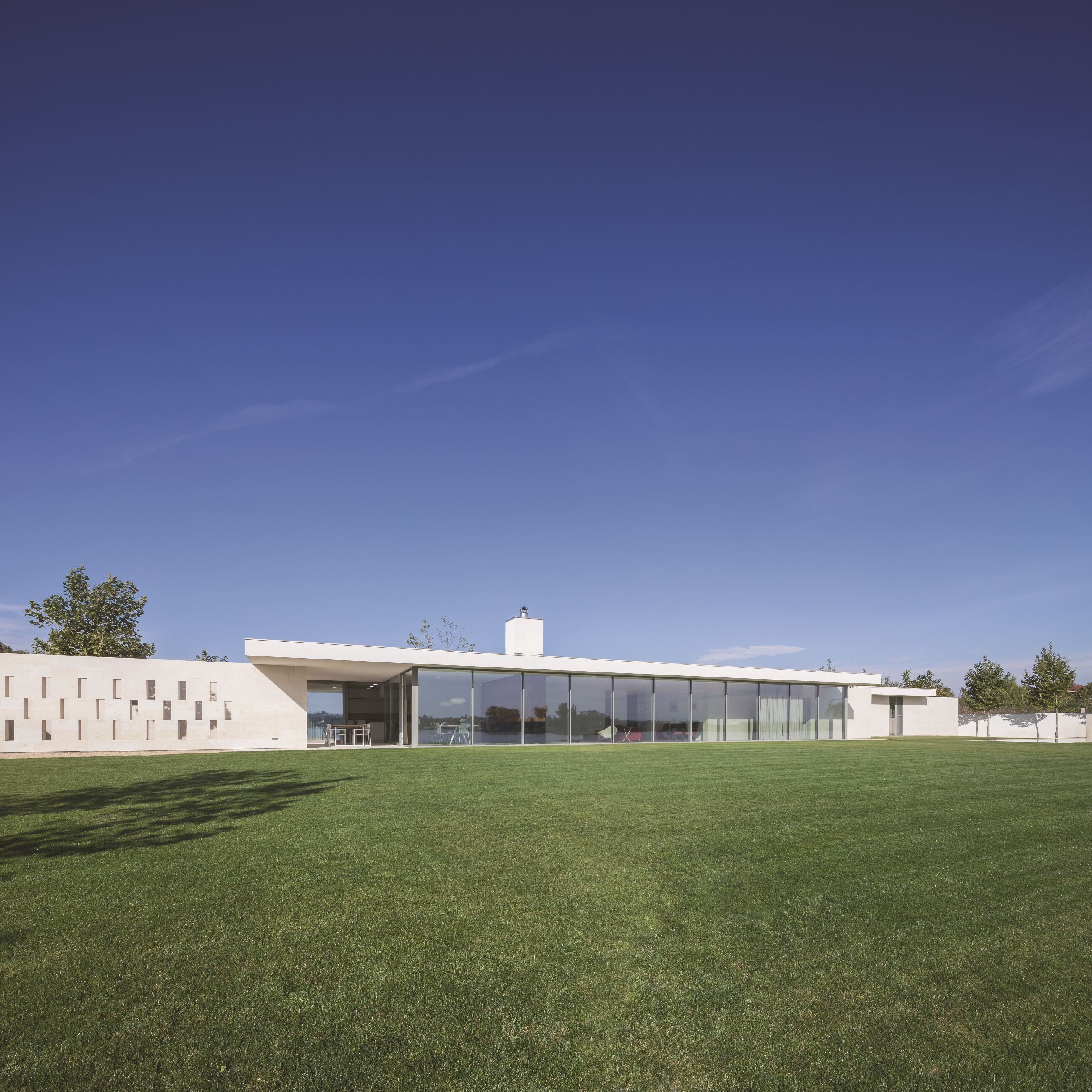 Modernity, complexity, nature and privacy

Occupying a site of 3200 m2, the Buftea residence has a total floor area of 560 m2 and a complex programme of uses that includes an infinity pool, basketball court and home cinema. The social centre of the houses consists of the living room, dining room, kitchen and home cinema. The central unifying element is a large 70 m2 glazed opening oriented towards the lake. The master bedroom and an office are located near the social centre of the house. The three bedrooms for the children are attached to this area by a long hallway. All four bedrooms enjoy superb views of over the lake, while the office overlooks the woods.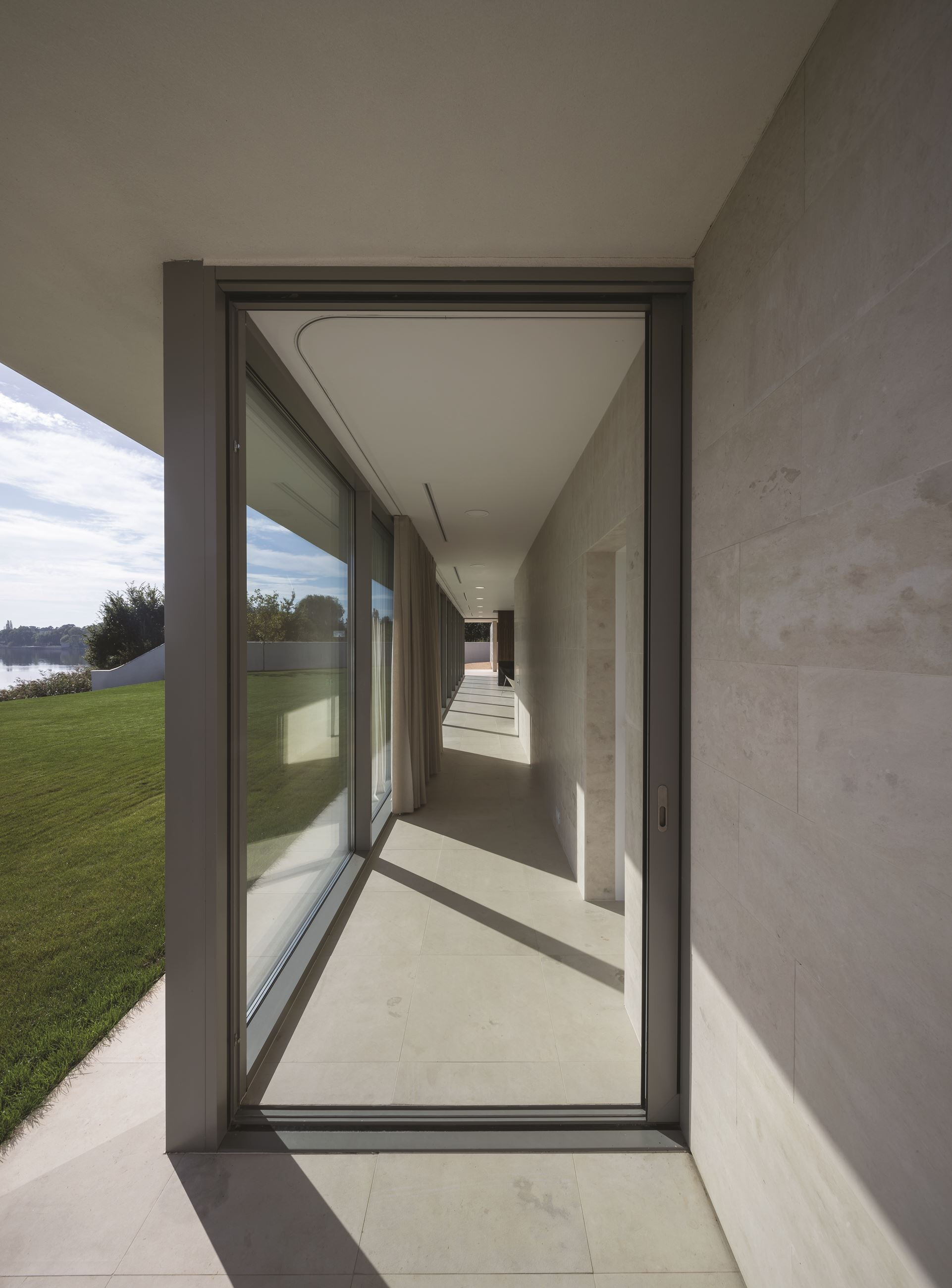 New technical solutions realise design ambitions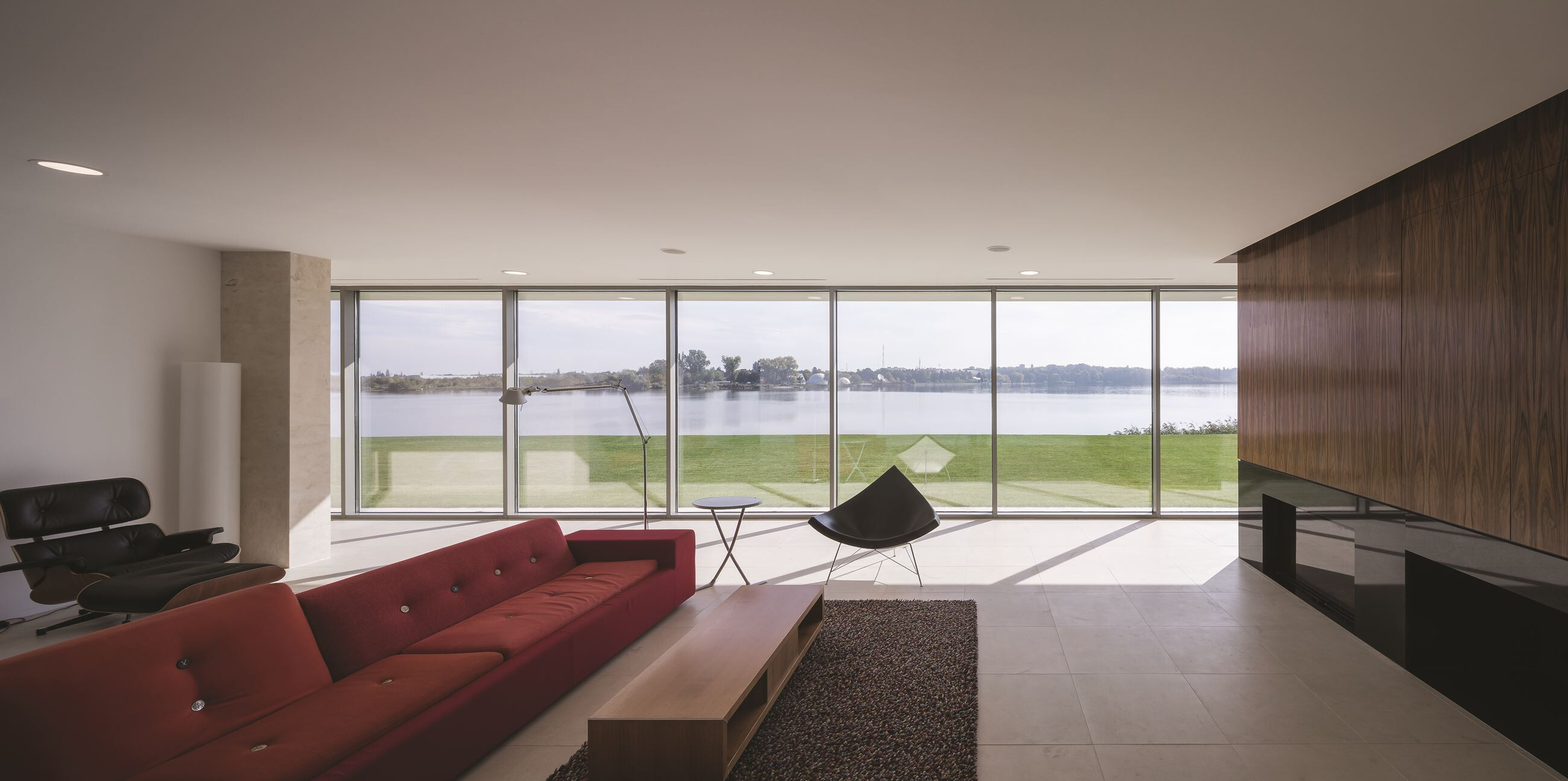 With views and indoor to outdoor connections central to the design, the house features an impressive 130 m2 of glazing in total, including the feature 70 m2 opening at the house's social centre. The glazing systems used comprise triple glazing with CS77, CP130 and CW 50 aluminium profiles produced by Reynaers.