Brooks Arthaus is a gated community with villas located at Bhimtal in the Lake District (Nainital) of Uttrakhand. In the vicinity of 4 beautiful natural fresh water lakes in the Kumaon regions – Nainital, Naukuchiya Tal, Bhimtal and Sat Tal, a paradise for migratory birds.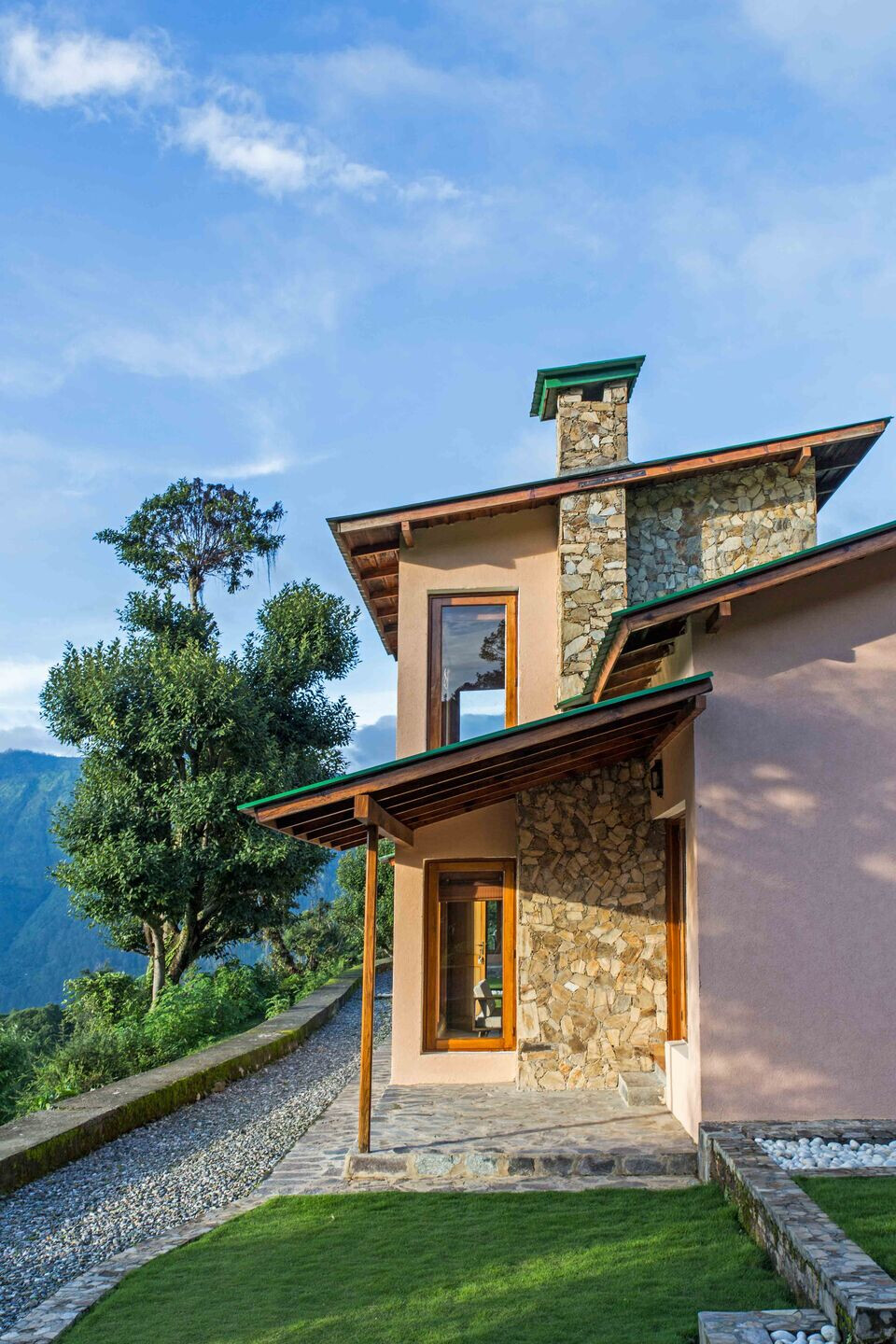 It is home to 11 premium vacation villas that celebrate the beauty of nature & art in the serenity of the lower Himalayas. Landscaping with sculptures by prominent artists, private observation deck and numerous bird spots lend an air of visual artistry to the setting. The design concept is to maximize views from each house. As a part of the urban plan, all ecological aspects were taken into consideration, starting with cutting minimum trees, rain water harvesting, and pavers to reduce soil erosion.
The site is situated on Himalayan contours. The concept is to use the site slope to maximize view and daylight. There are large windows and openings on the South side that capture the heat of the winter Sun to warm the villa interiors. The scenic location of the site is utilized ecologically by adopting master plan strategy to build villas along the contours. Construction and planning minimises cutting of the trees and soil erosion. Design also strives to reduce cut and fill at the site to create flat terraces in front of villas. Fertile soil has been conserved across the land parcel with retaining walls and excessive plantation.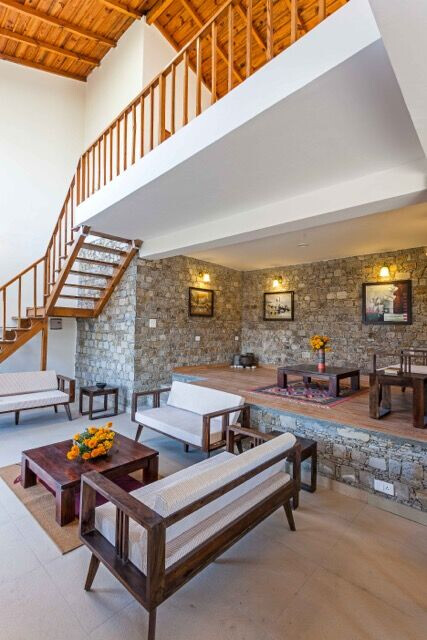 The project is located on fertile soil contours of 1:3 slope. Hence there is a high risk of soil erosion. Special details are used in urban design strategies to retain soil. First, terraces are designed along the slope with retaining walls to conserve soil. Second, no patch of land is left with loose soil. All the soft-scape is covered with grass , trees and plants.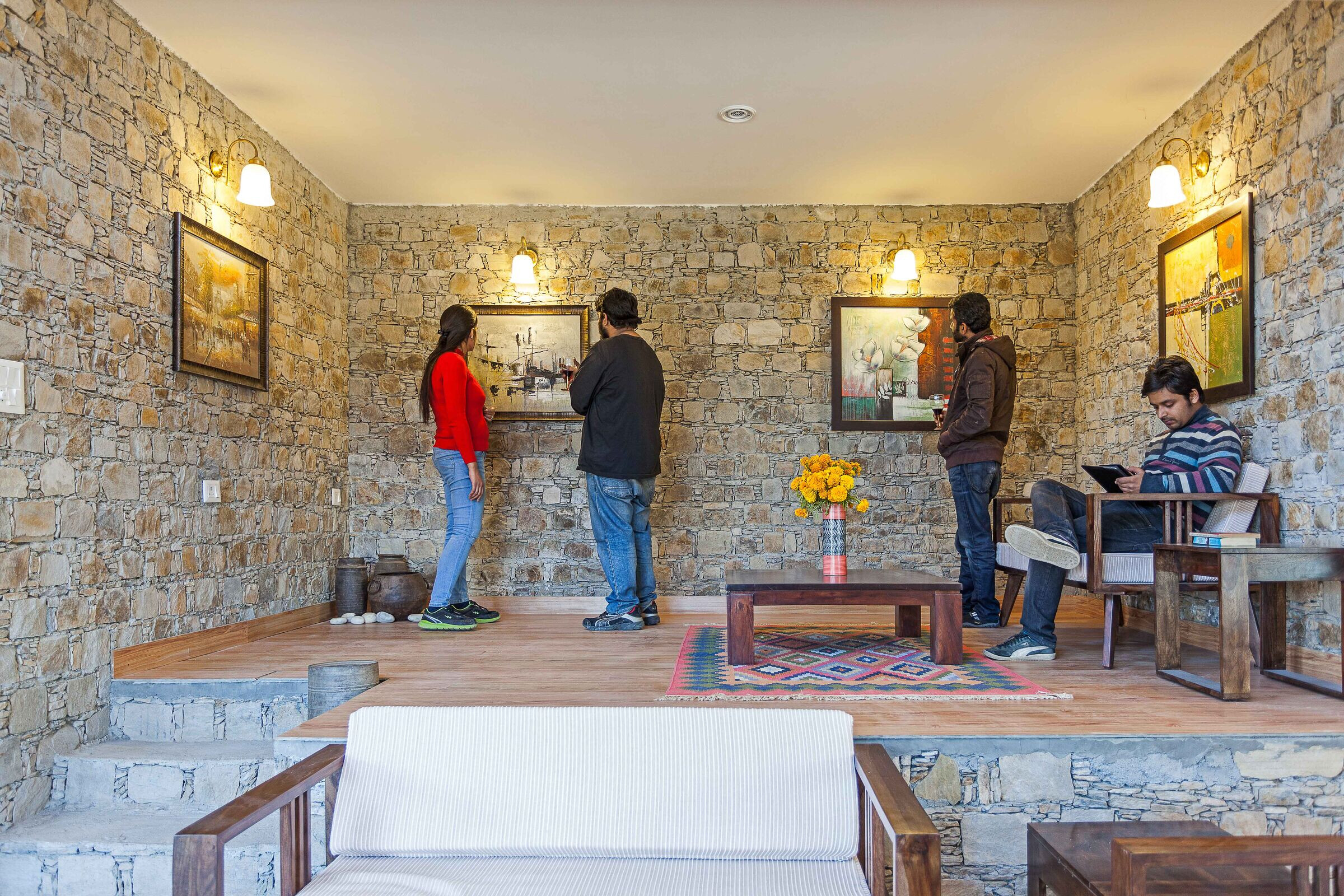 Only natural material and finishes have been used to construct the buildings. Local materials such as stone and wood have been used. Nothing has been procured beyond 100 km from the site, thereby reducing the carbon footprint. Vernacular knowledge is used for solar passive design with large overhangs to provide shade from the summer Sun. But it allows the winter Sun heat to enter the villas.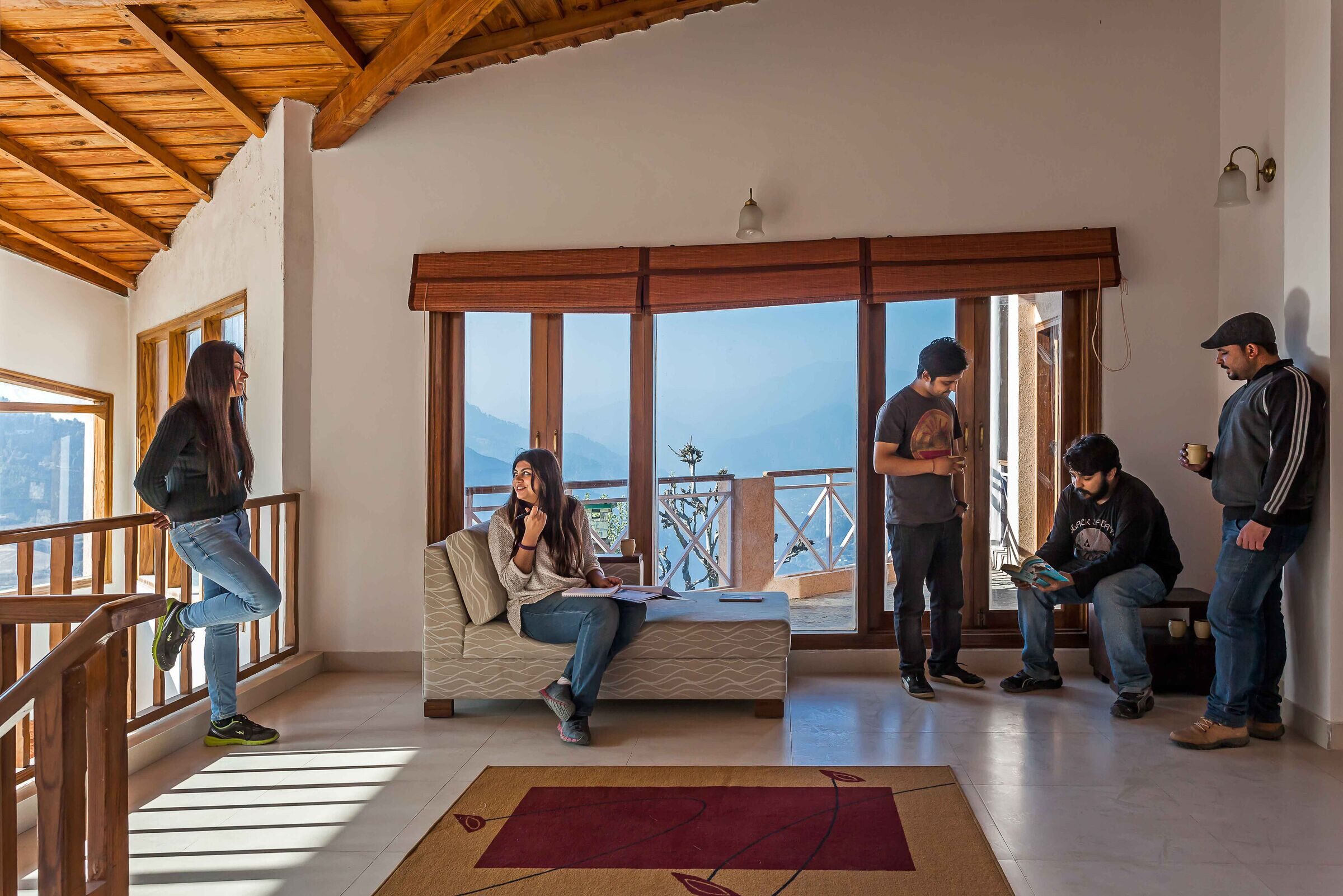 The landscape is designed in a way to ensure porosity for water to seep into the ground. This is achieved though interlocking grass pavers for roads and walking pathways. The rain water harvesting system is designed as open channels where water trickles from shallow lily ponds into these pebbled channels. It forms good landscape feature and controls water percolating in the ground.