Our clients came to us wanting a modern, inviting, and light-filled home with a strong relationship to the rear yard. Their goals for their home were to renovate and retrofit the existing two-family building into a one-family residence with a guest suite on the garden level.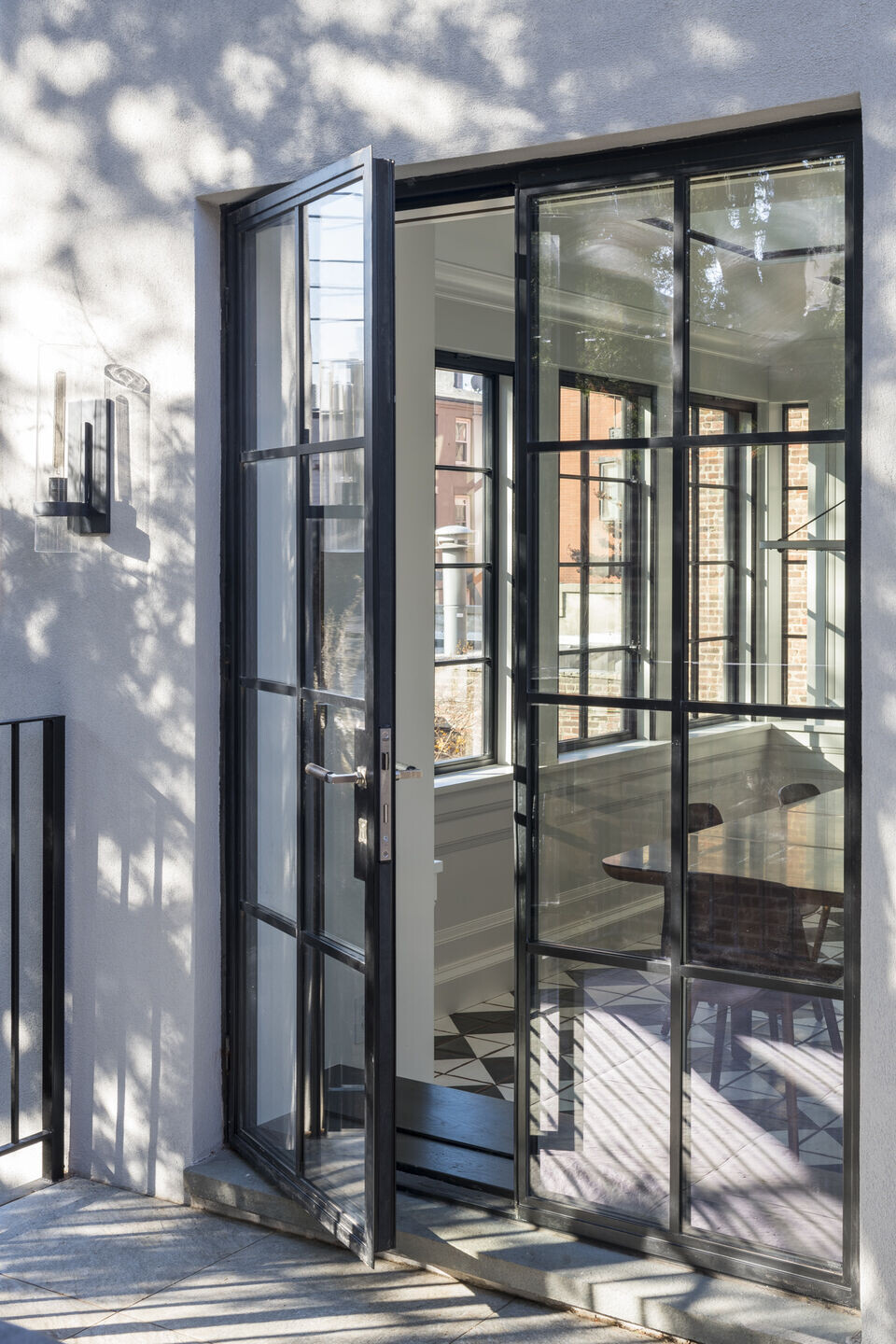 On the parlor level, we took care to ensure that the living, dining, and kitchen areas were open and well connected. Relocating the kitchen to the center of the floorplan allowed easy circulation through the floor. The dining area at the rear parlor floor is surrounded by large windows and leads out to the renovated rear yard and roof deck above the garage.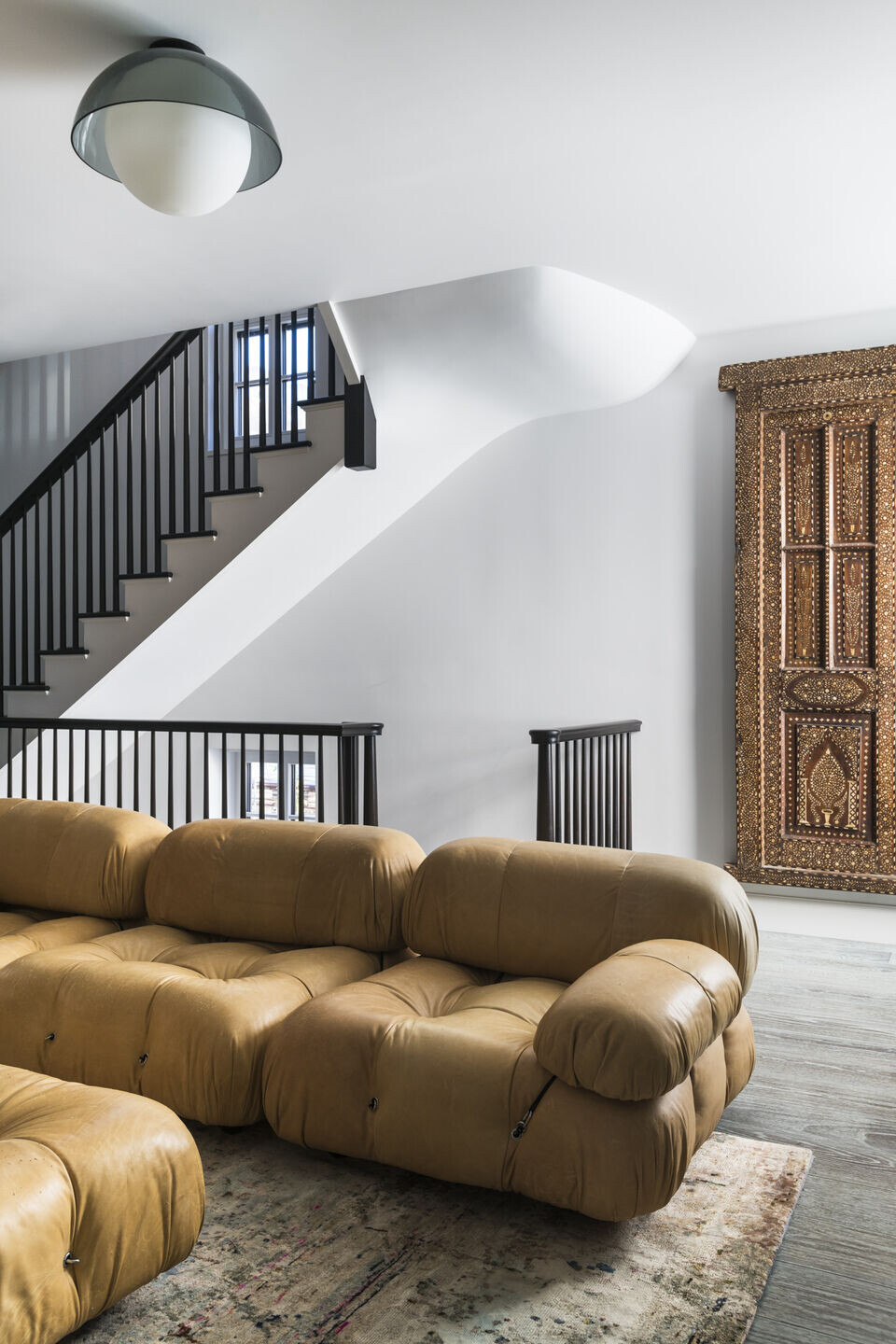 Our clients' extensive collection of books became an integral part of the living room design. By removing a portion of the second floor, we created a dramatic double height space lined with two stories of bookshelves. To encourage a quiet, peaceful space in the living room, we designed a unique glass wall system surrounding the double height space. The steel and glass system combines casual and formal living by letting light flood the house while keeping noise from the second-floor TV room at bay.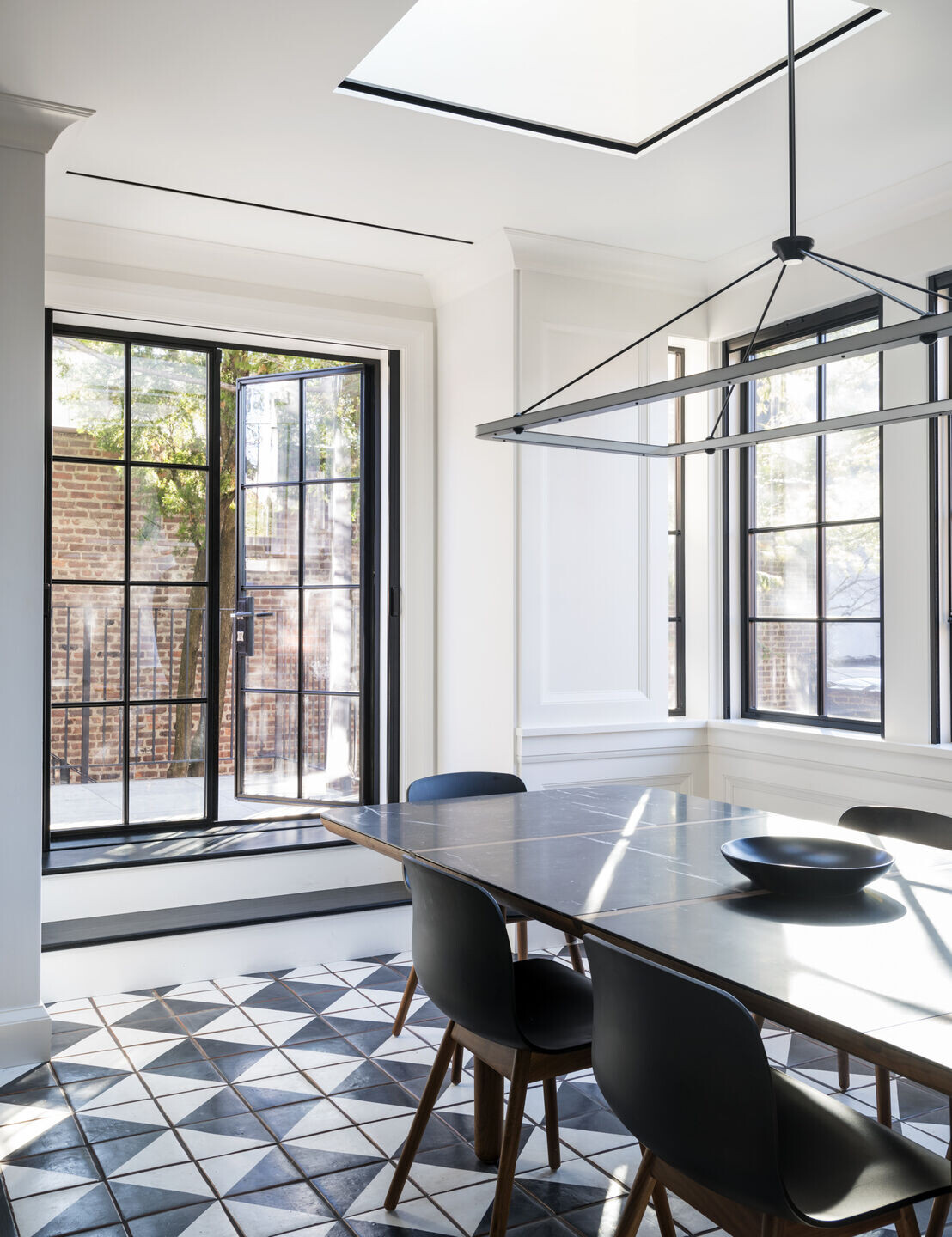 Throughout the interior spaces, a minimalist black and white color palette creates a clean, modern feeling. Pops of warmth in the furnishing decisions, including warm leather upholstery, ensure that the spaces feel homey and comfortable.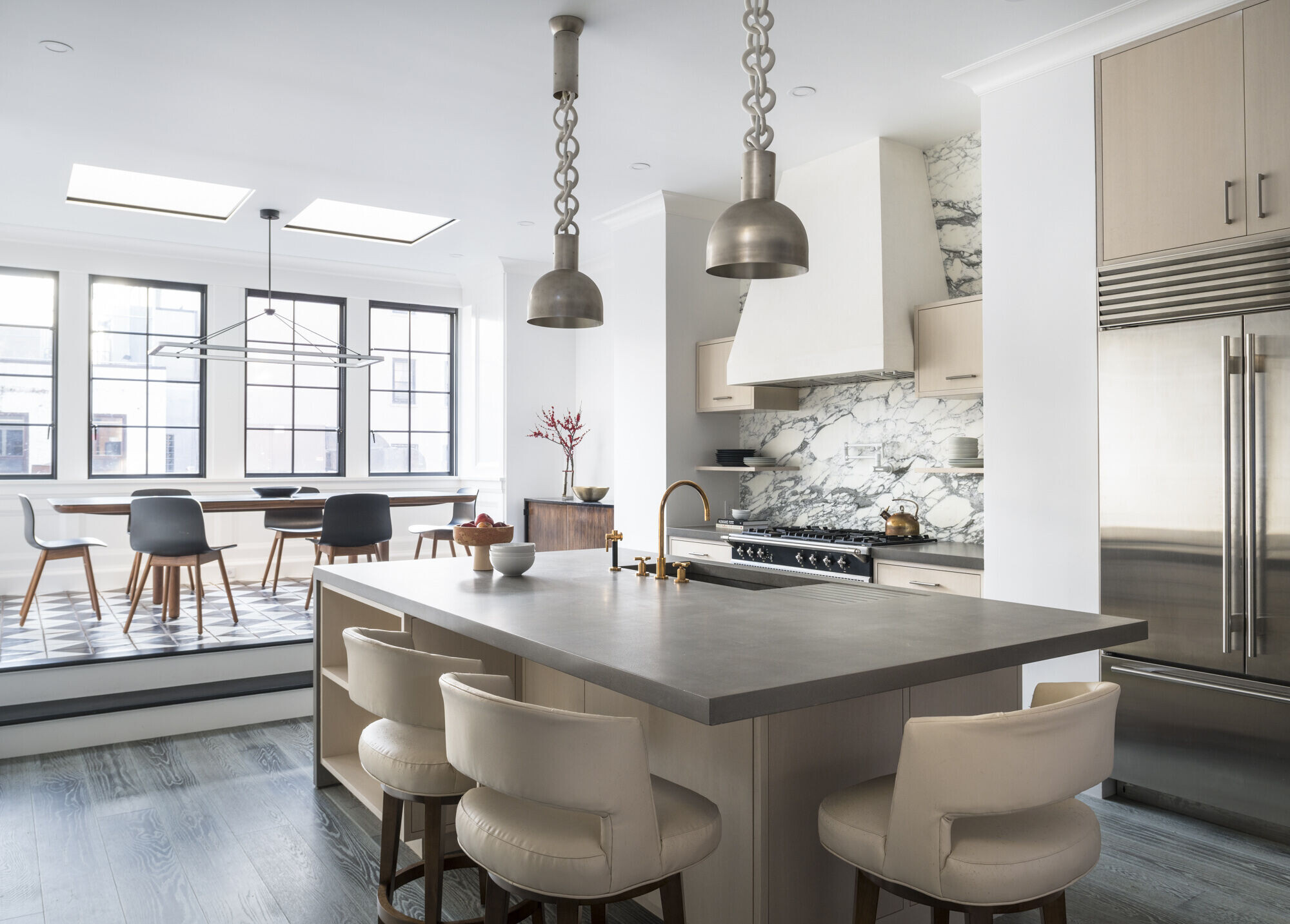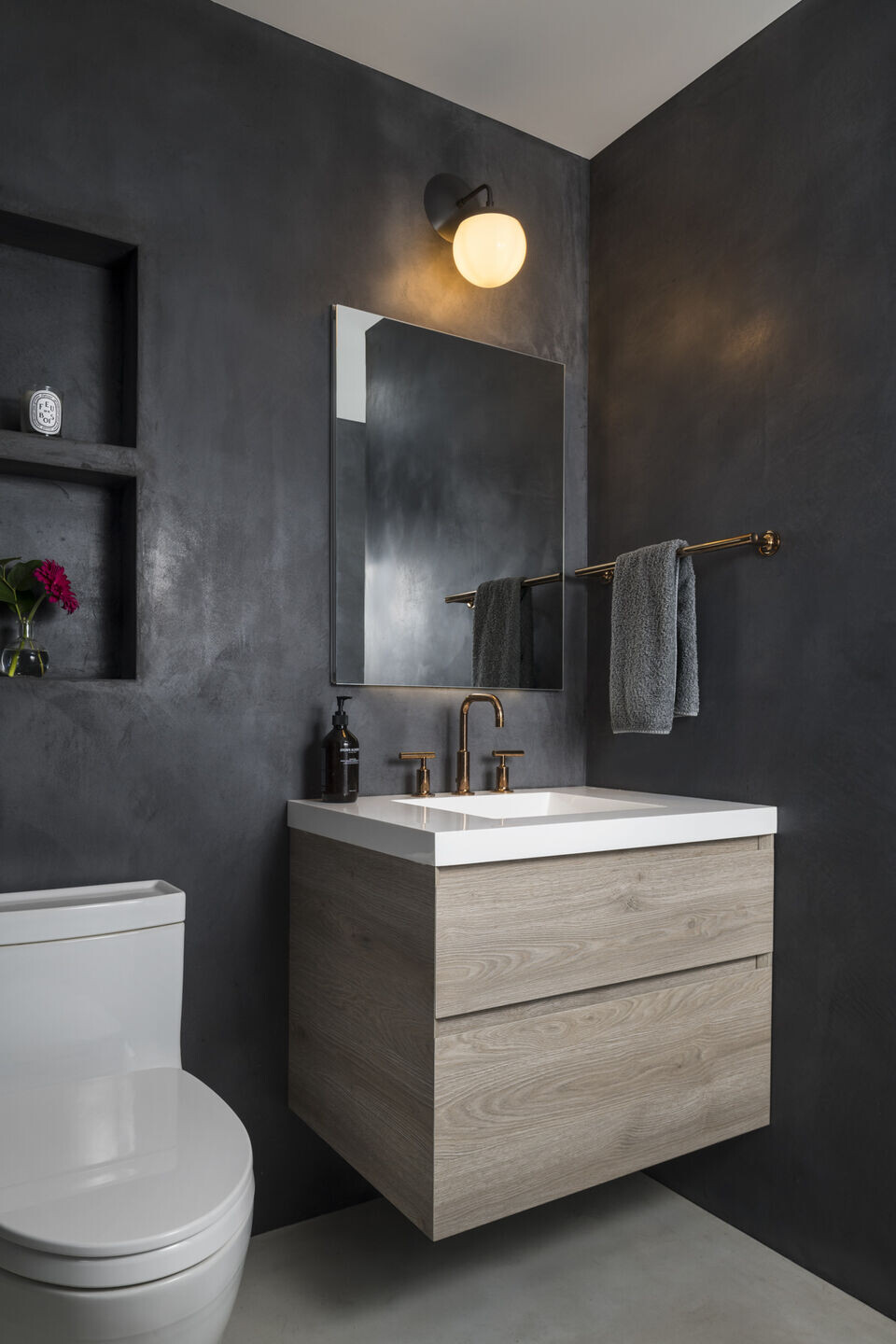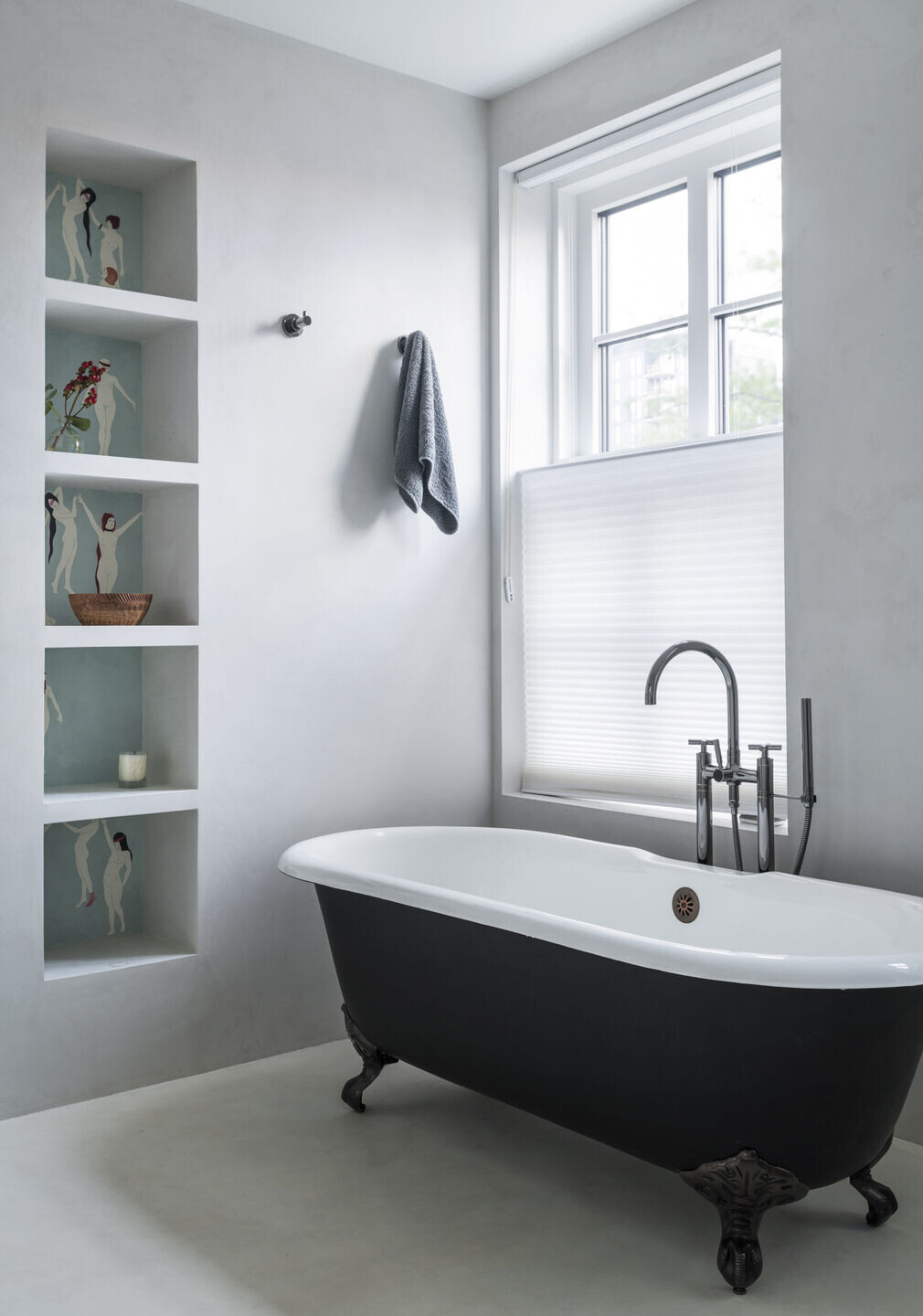 Material Used :
1. Doors: Thermo Wood Finger Jointed Pine, Outswing Terrace Doors and Inswing Terrace Doors, Zola Windows and Doors
2. Windows: Thermo Wood Finger Jointed Pine, Zola Windows and Doors