Evolving slowly over time around an existing sandstone boulder, this landscape designer's garden has seen many iterations over the years. Home to Wyer & Co's creative director Anthony Wyer, his wife Rebecca and their four young children, the family's surrounds have flourished along with their developing tastes and requirements. The result —a Mediterranean-inspired garden with an Australian sensibility— is at once a family retreat, and an exercise in relaxed, resort-style living while remaining practical for everyday use.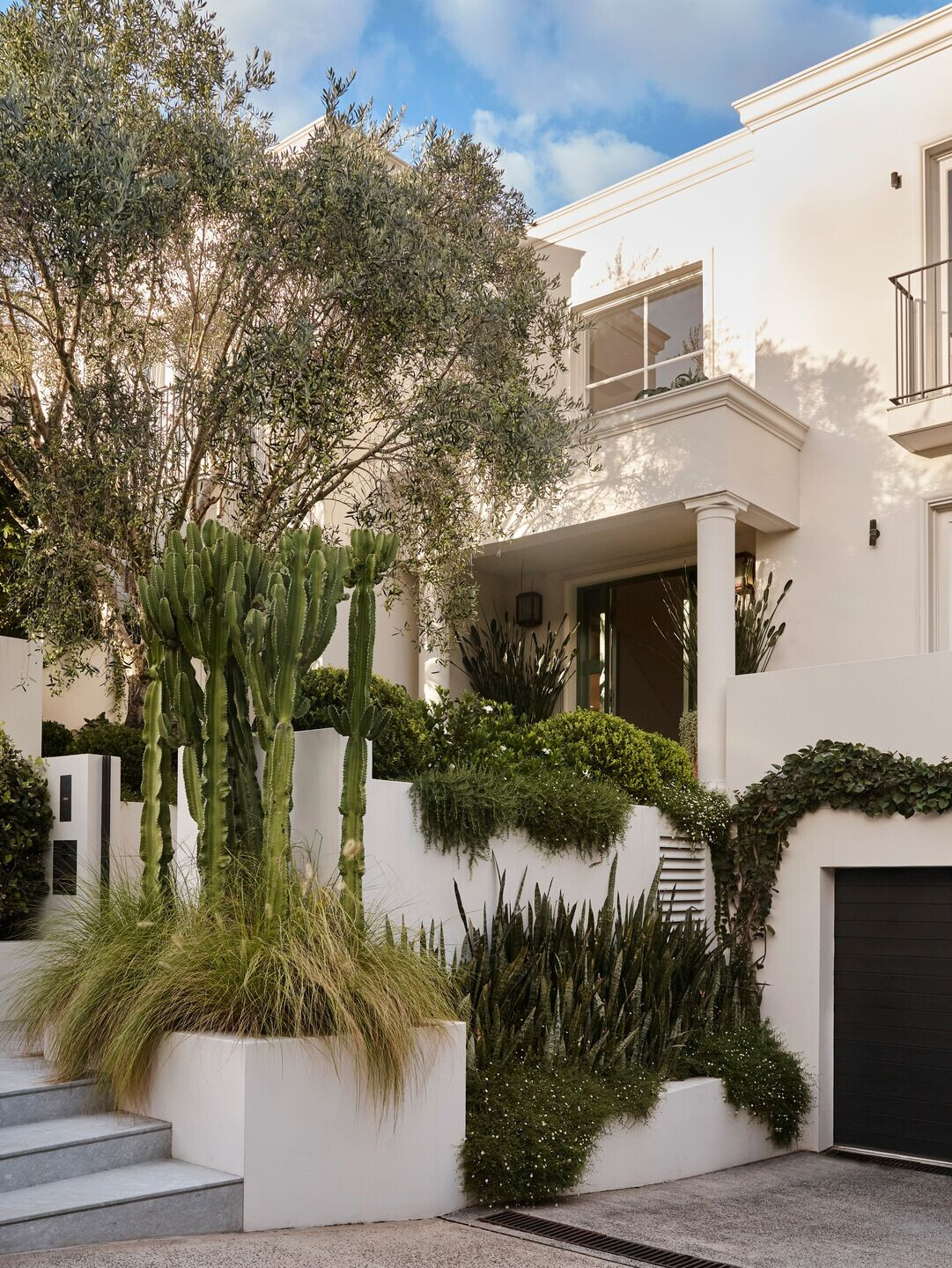 The garden, which extends either side of a corner block, makes the most of two very different aspects while sharing a common idea. The front, perched high above street level offers an intimate area to enjoy drinks before dinner while taking advantage of the late afternoon sun. Beneath this, Aren Gris sandblasted limestone tiles flow effortlessly towards the formal living room. The connection between these zones is intentional, the interior spaces spilling out towards the landscape to create garden rooms. A pair of Kentia palms (Howeaforsteriana) come to life in the background.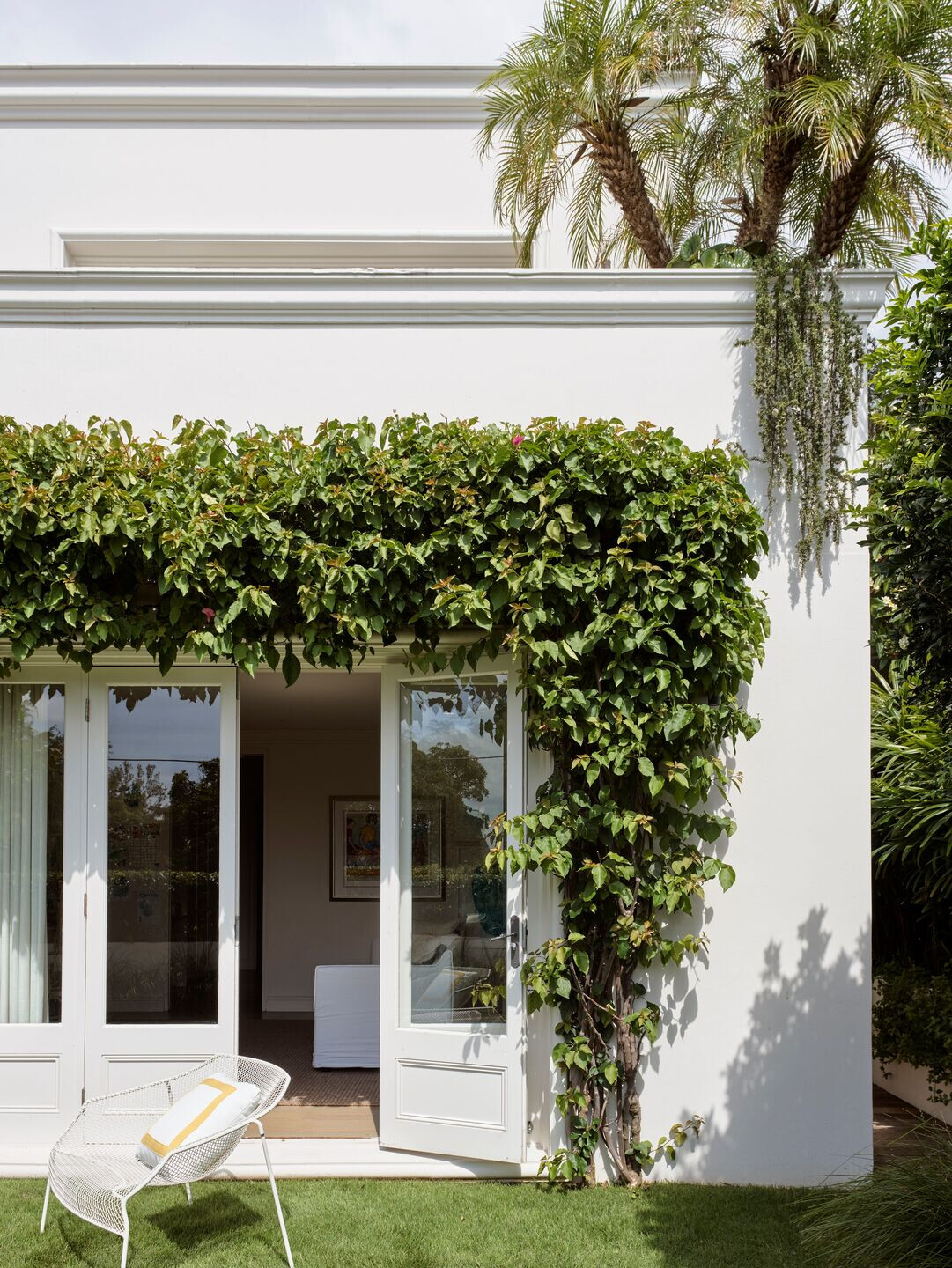 A backdrop for life, the rear garden connects generously with the kitchen and informal living / dining space. And with the rear boundary shaped at an angle, Anthony was keen to explore ideas of how to extend the backyard and make use of the available space while creating more. Digging out to create a cave-like structure he envisioned a cabana with integrated daybed and rooftop planter. Draped with cascading rosemary (Rosmarinus officinalis 'Prostratus'), the structure's curved lines and stone detailing contribute to the European aesthetic. The textured render creates joyful movement.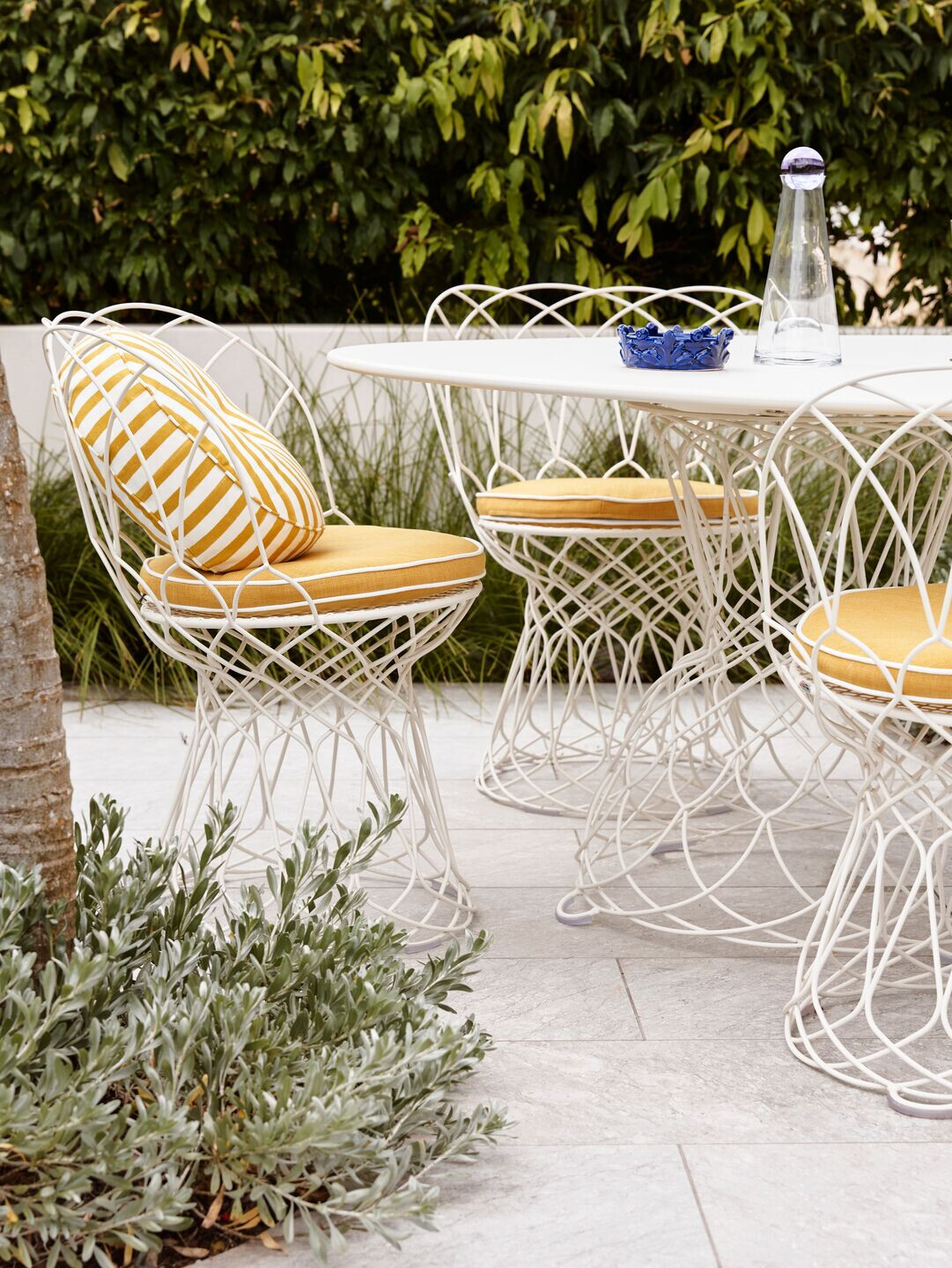 Embracing the Mediterranean lifestyle, the resolved design makes the most of the home's breezy indoor / outdoor connection offering its inhabitants, and their guests, a seat to relax in, a table to dine at and the freedom to entertain. There are abundant material and planting references too, the landscape layered with warm timbers and terracotta tones which are offset against unique plant species and finely textured grass (Zoysia 'Sir Grange'). The sandstone boulder, after which the project is names, has been exposed, shaped and defined over time, creating a relationship with the material as it exists throughout the garden, some examples naturally forming, others introduced as part of this latest reimagining including the feature wall clad with handcrafted natural lay walling from Gather Co.