The Botanical gardens events center is located within the newly added floor over the existing 1980 structure. The interior spaces have been designed by Matti Rosenshine Architects, the building exterior was designed by ShlomoAranson Architects.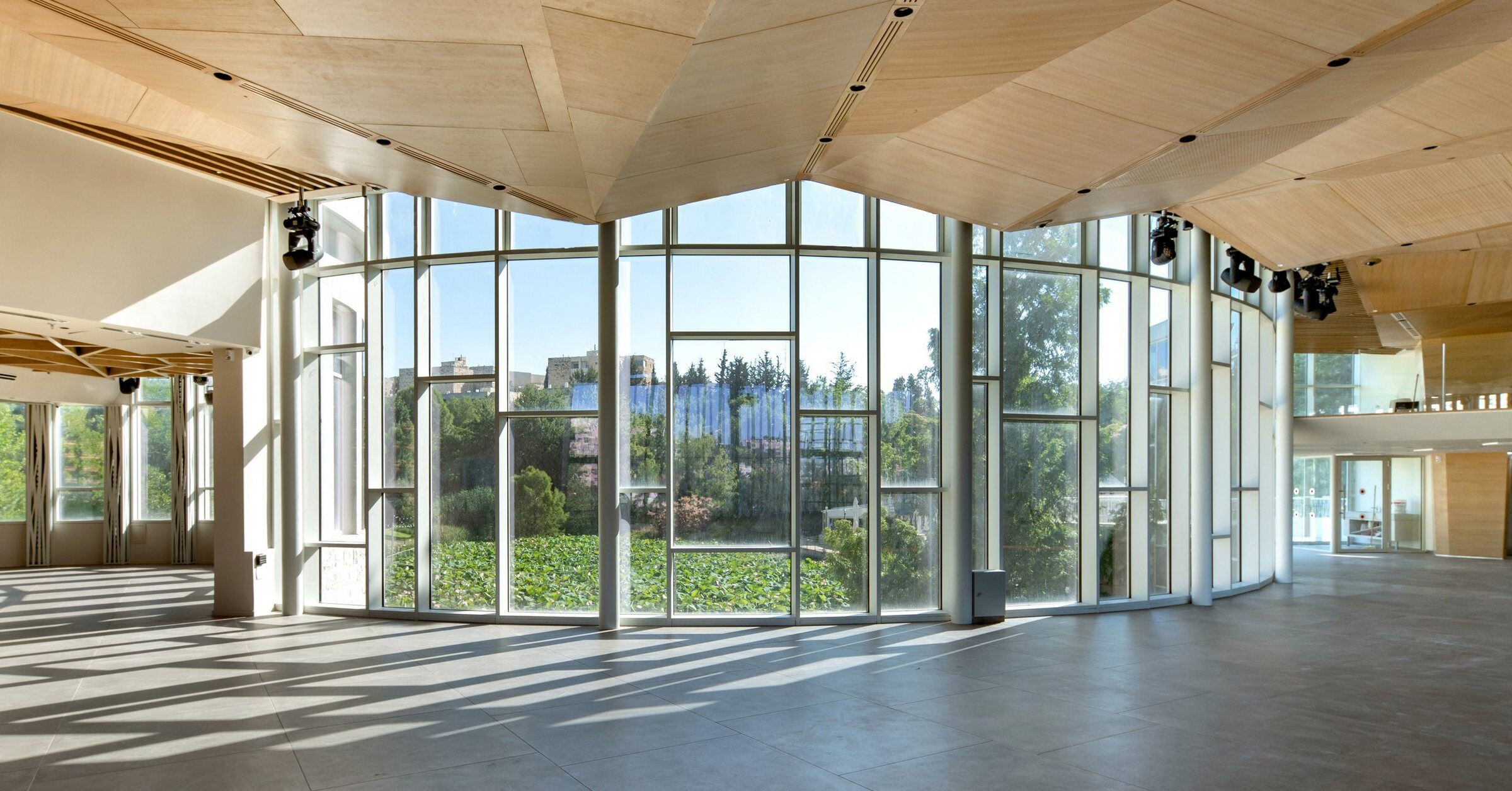 The original crescent shaped structure is oriented towards the central garden pond and is clad with roughly hewn Jerusalem stone, as required by local building codes.
The inspiration for the interior architectural language is drawn from the immediate context of the gardens - Natural organic forms of plants, tree and leaf structures. With the intention of creating a complete contrast with traditional Jerusalem language, predominantly characterized by stone and plaster, the interior spaces are almost completely built from wood. Bleached Oak wood is realized in various textures and forms to create a strong dialogue with the surrounding exterior, reminiscent of natural organic forms.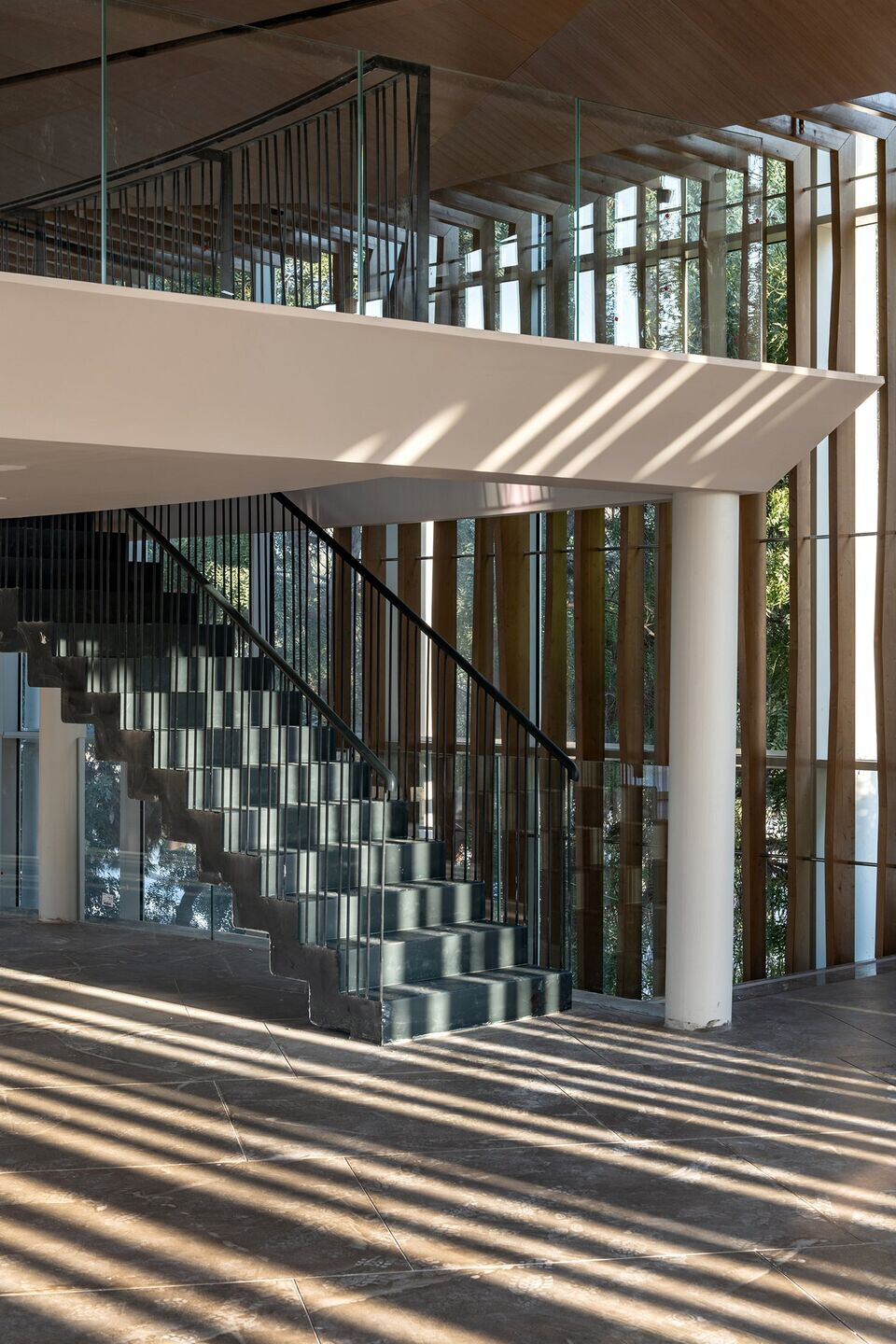 The design intent was to create an experience of entering a forest, leaving the city, where the light quality changes and we become engulfed in a different experience. With the movement of the sun, the thin wood fins which wrap the concave interior create a dynamic experience of light and shadow.
The elevator shafts are clad with planes of wood in an organic arrangement, similar to large tree trunks which climb up to the ceiling creating a continuous cover of folded wood surfaces. The gallery is built as a tree house for intimate gatherings.
What was the brief?
The brief was to create a multipurpose space for social, cultural and educational activities within the existing building envelope.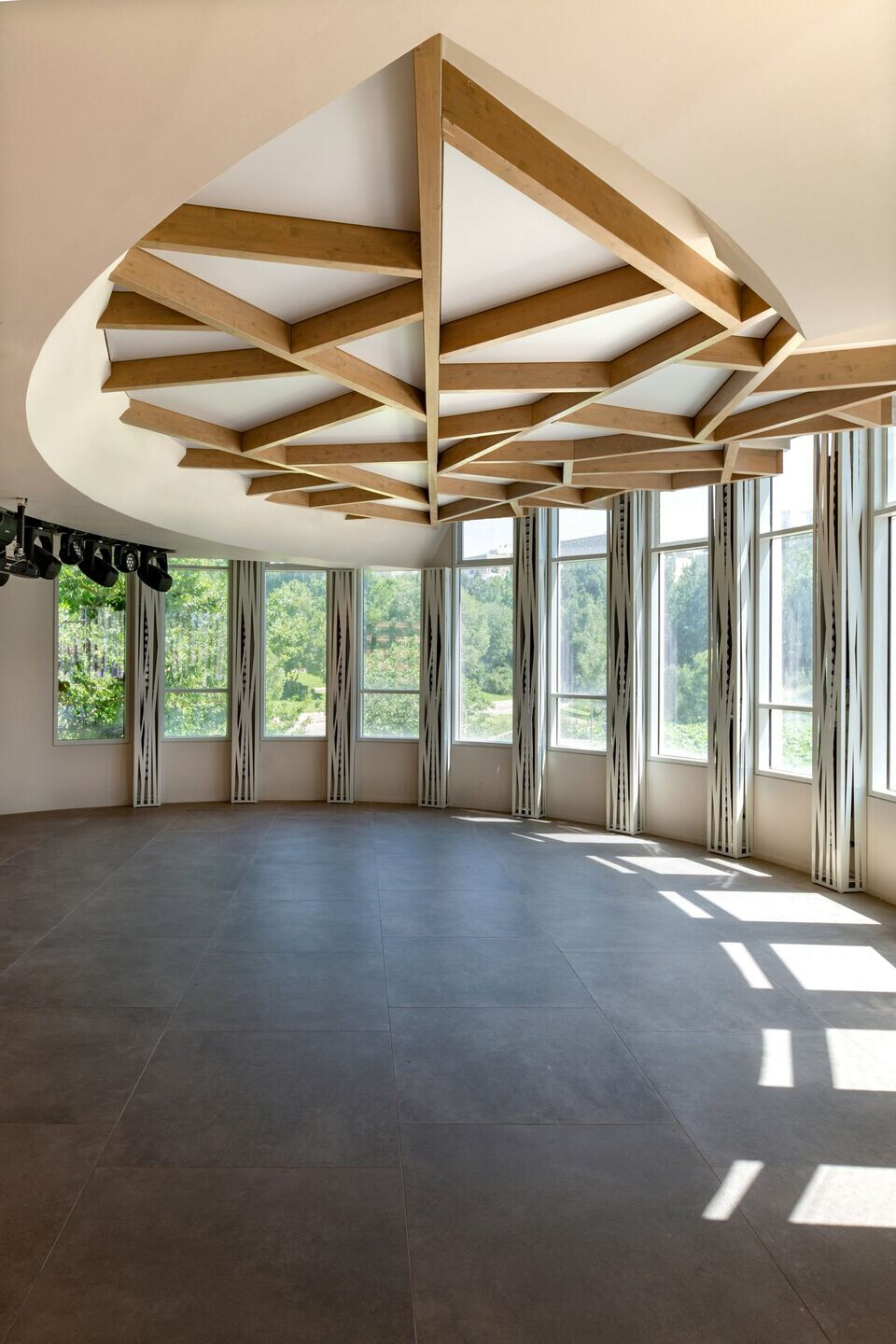 What were the key challenges?
The design challenge was to create a series of interior spaces for a diversity of activities, with different programs, all to take place within a common space. This posed a number of technical challenges, such as acoustics, lighting and the need for space versatility. Achieving an appropriate design language for the multiplicity of functions was also a challenge.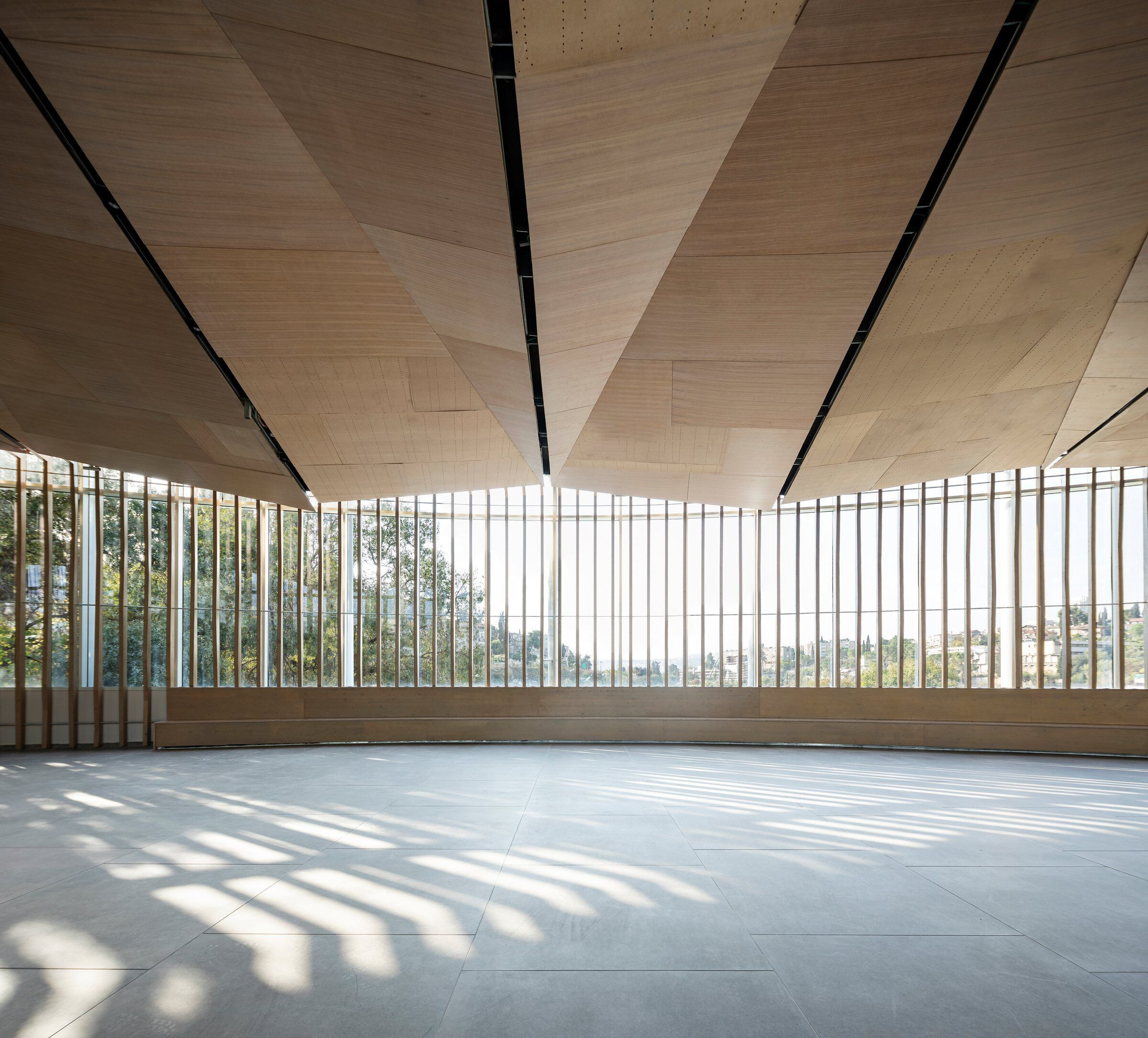 What were the solutions?
To achieve an architectural ambiance appropriate for educational, social and cultural activities, the architects selected a relatively restrained and calm palette of materials, consisting primarily of bleached Oak wood, dark steel and grey concrete granite porcelain tiles. To ensure proper acoustics within a relatively large and sometimes noisy space, the entire wood ceiling is constructed from faceted "Nano" acoustic surfaces.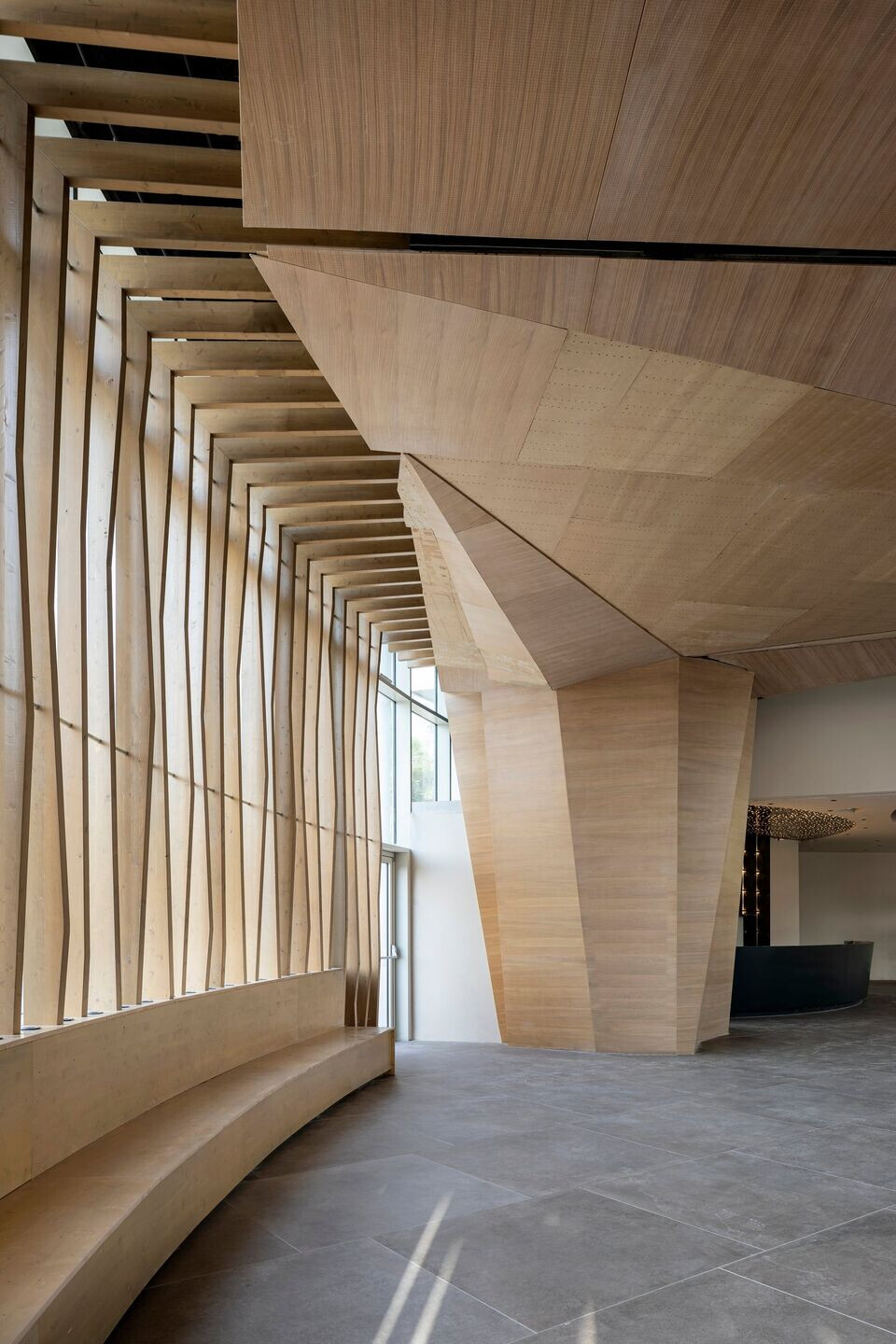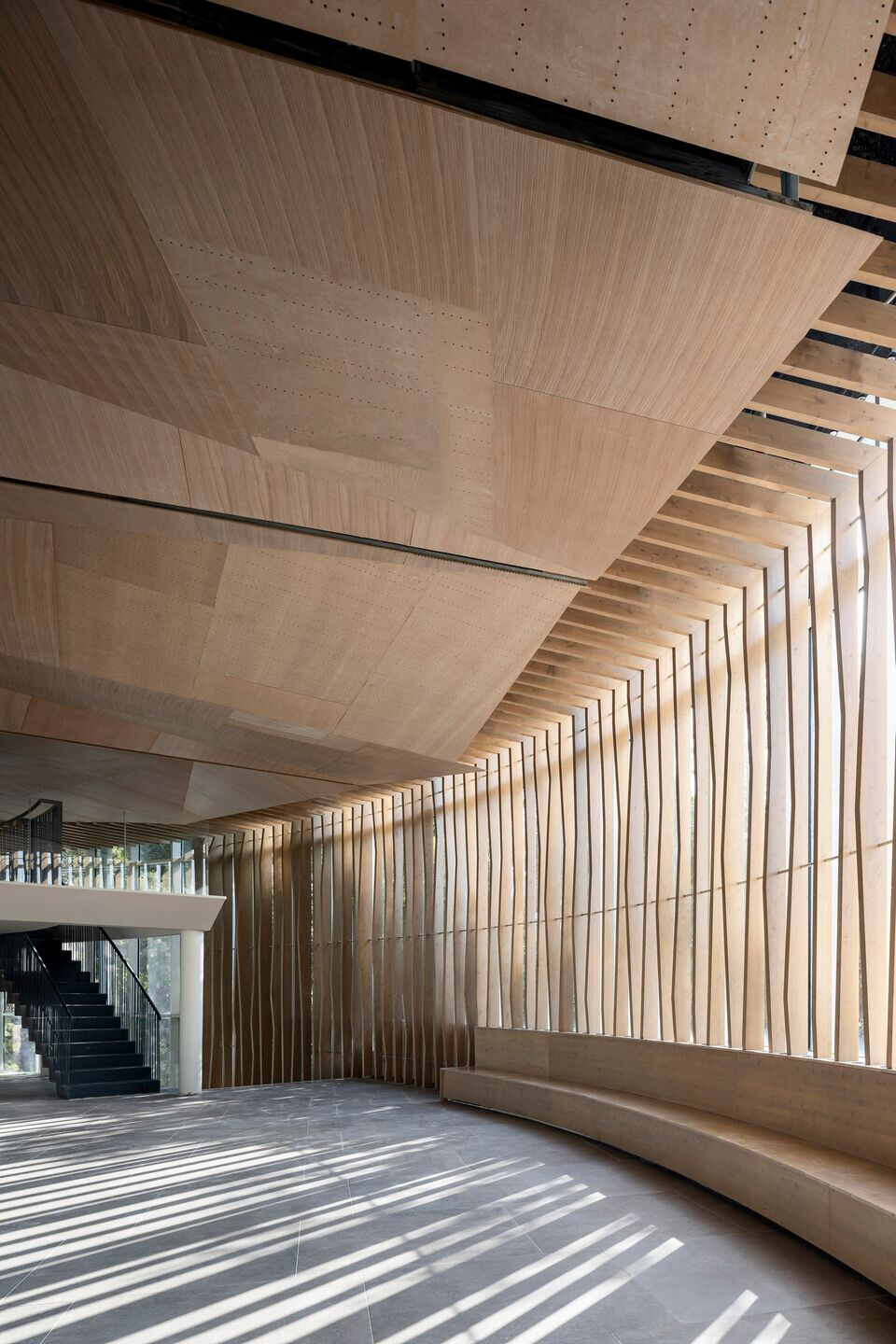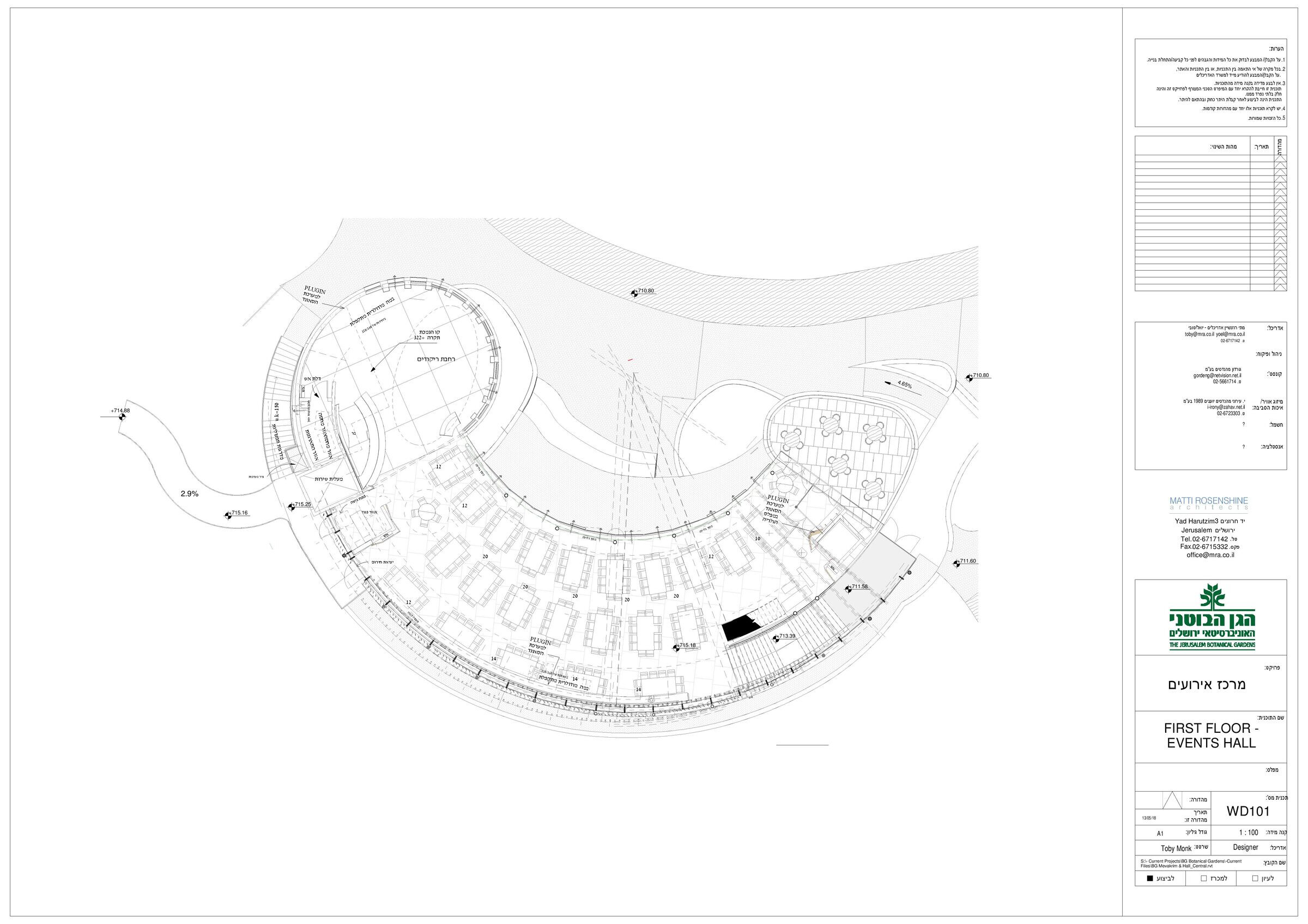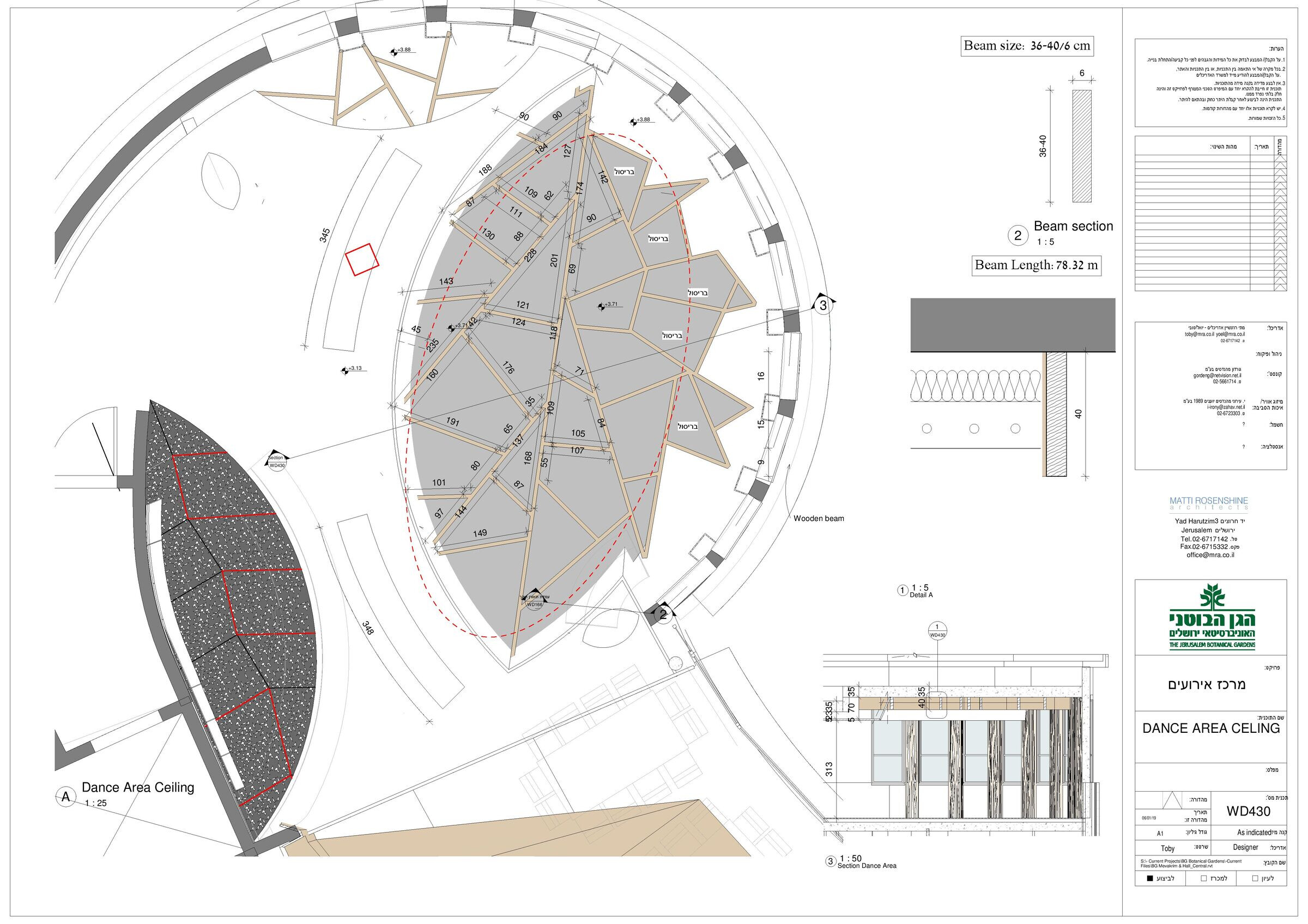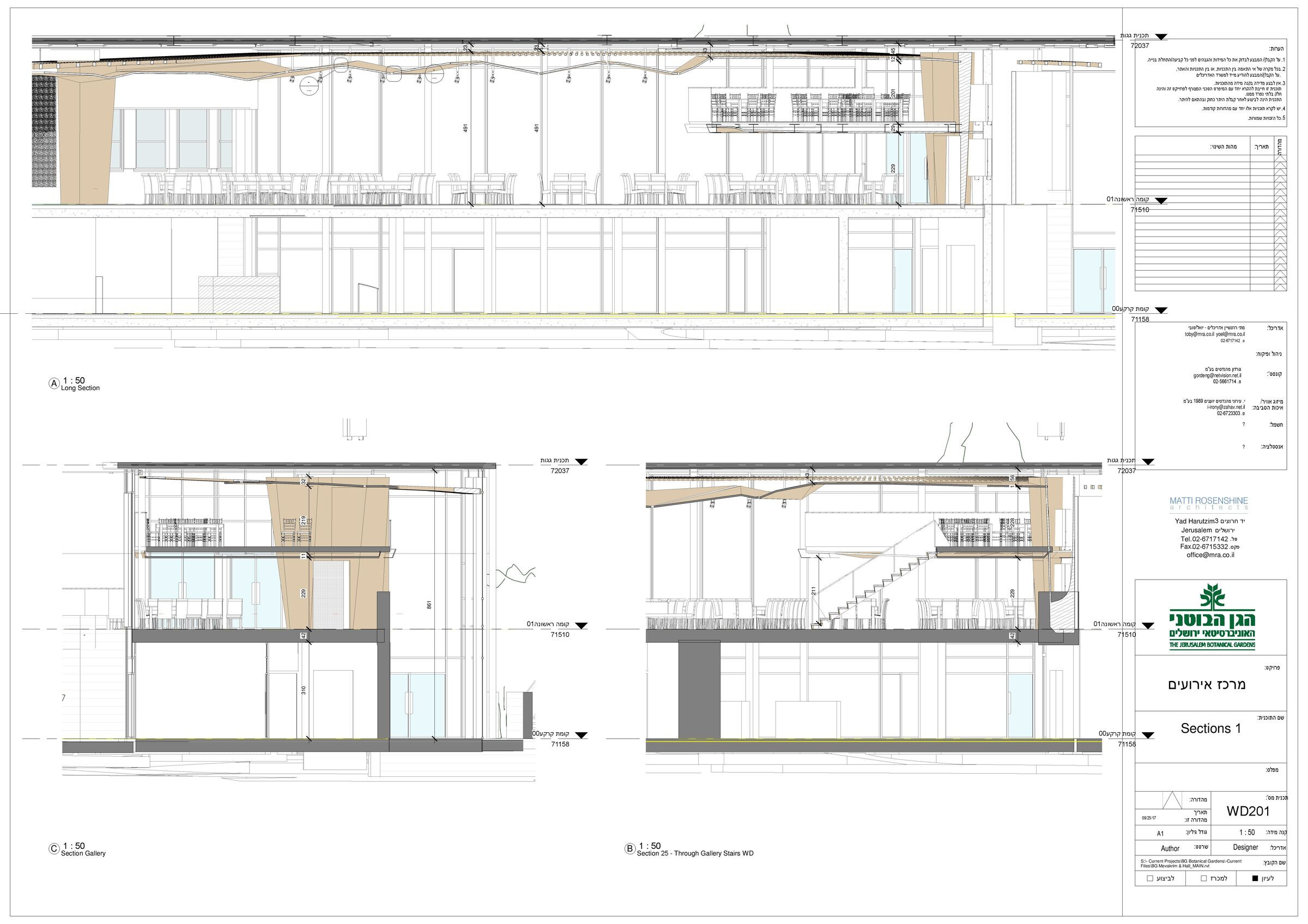 Material Used :
1. Floor: granite porcelain tiles by Porcalenosa.
2. Ceiling: perforated bleached oak veneer, fabricated by Baruch Nano Panel.
3. Vertical wood fins and wall cladding: solid bleached oak wood by Ytaca LTD. Peta Tikwa.
4. Laser cut steel decorative panels, columns and steel stairs: by MagedSalyma steel works, Jerusalem.