Bon Bar, is located in the center of Thessaloniki, Greece and its design aimed on the interpretation of classic bistro elements, brought into a modern urban environment. The linear layout of the space lead the linear bar being placed centrally, allowing for two comparatively wide seating space segments in the front and back.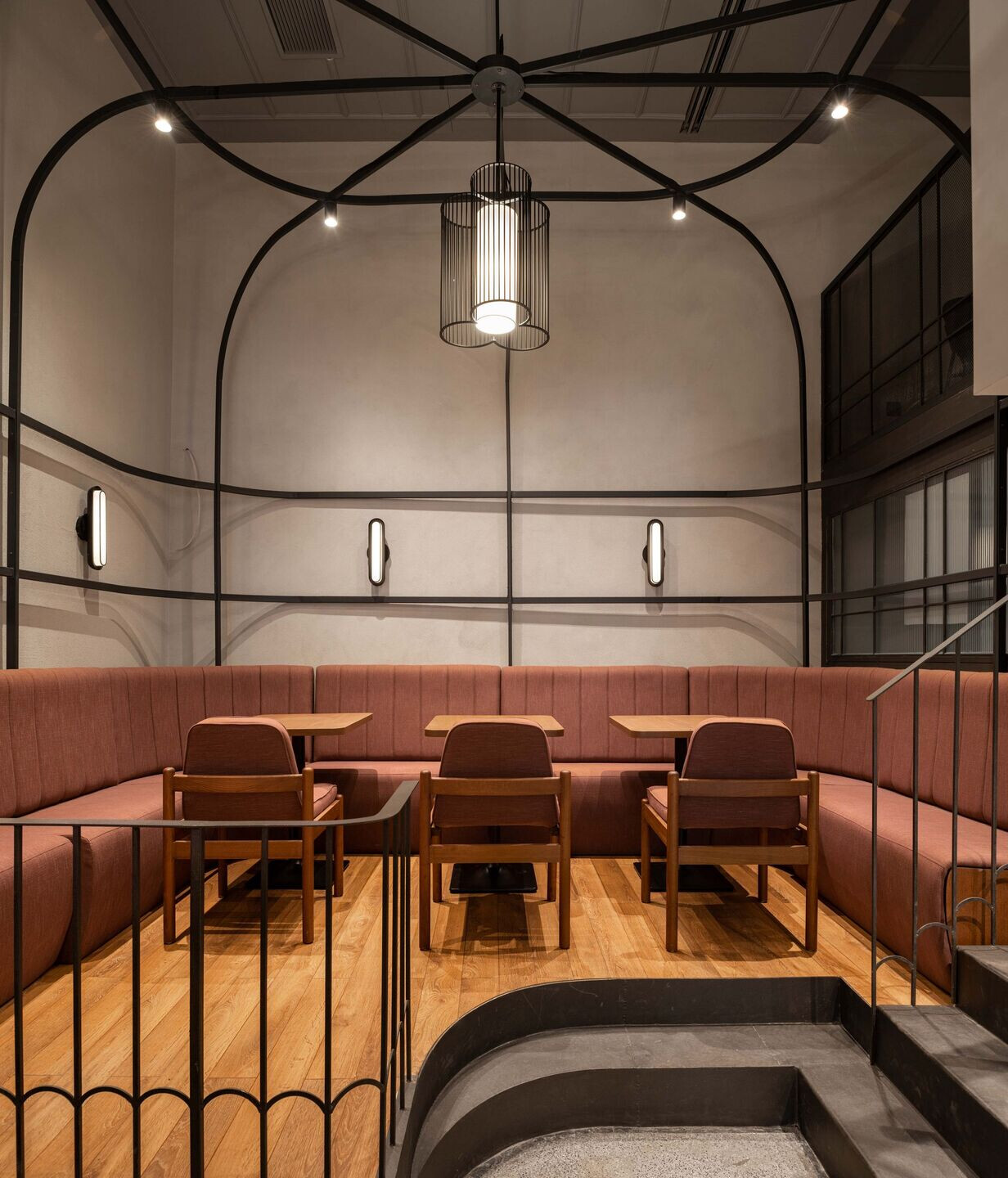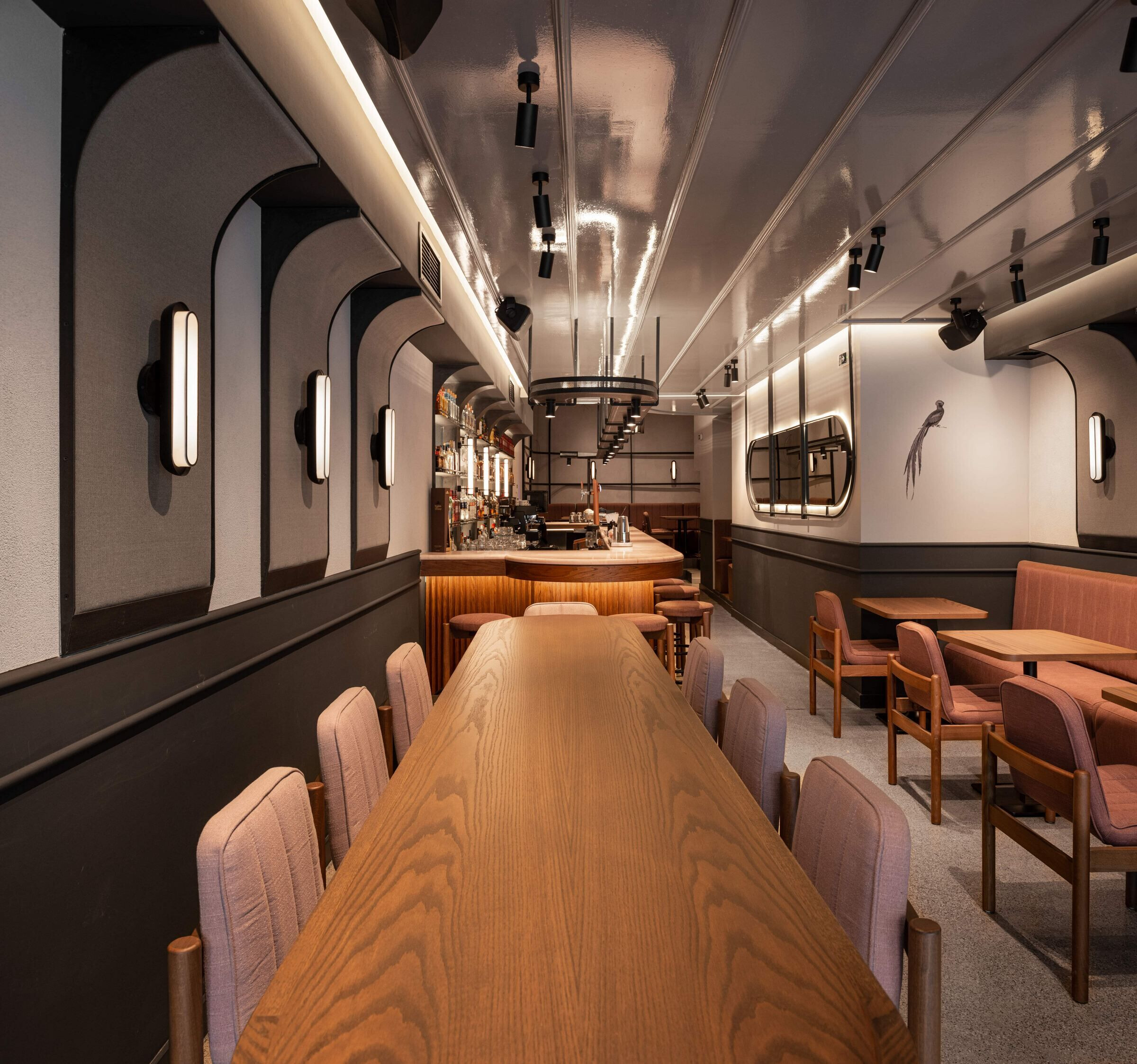 The entrance was moved to the center of the facade and was aligned with the axis that runs through the entire layout. Curves are the main design tool, both in structural elements and in decoration. The combination of the terrazzo floor with the pink marble used on the bar, the metal, the wood, the selection of fabrics, the decorative perimetrical border and the hidden lighting create an atmospheric and at the same time cozy space.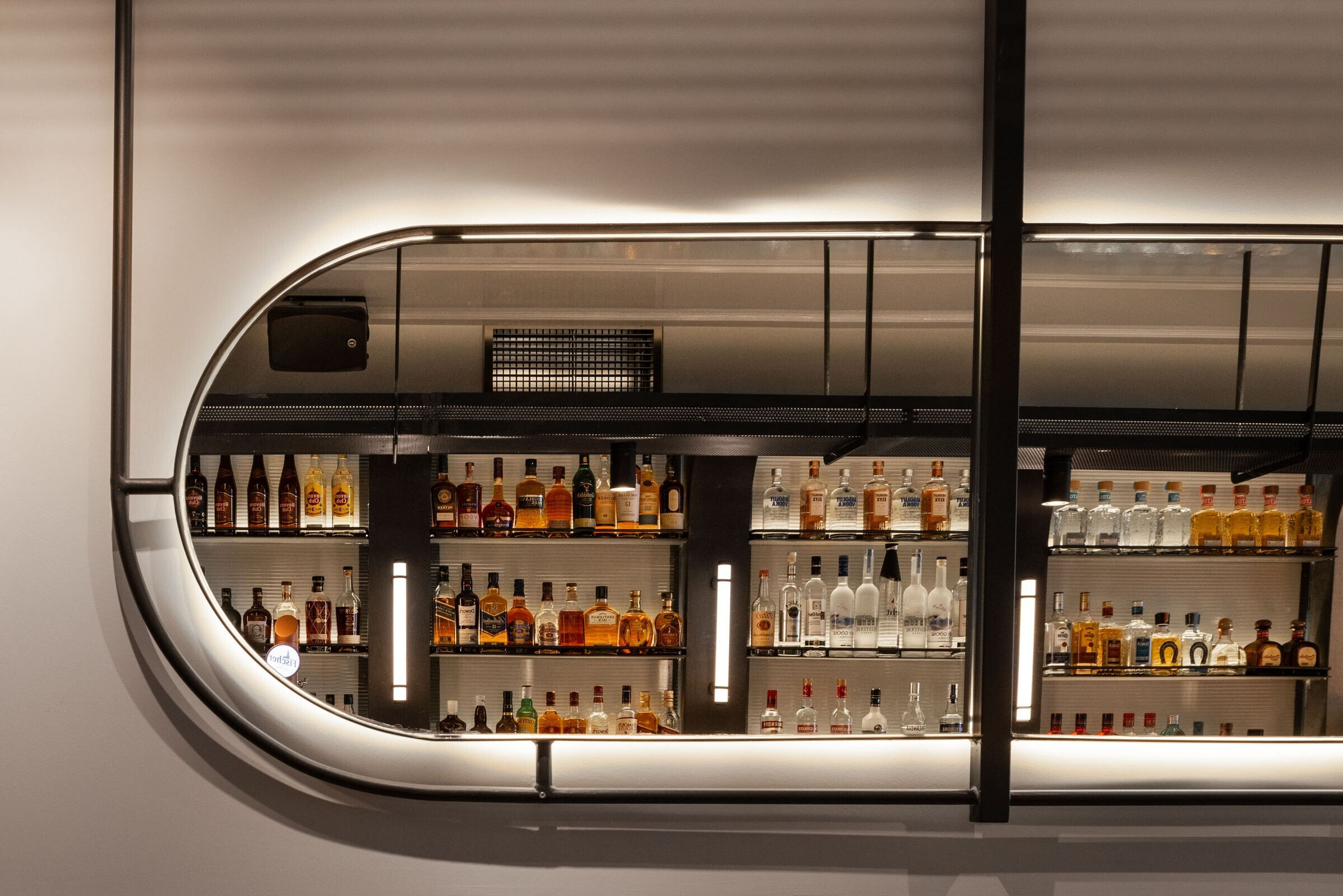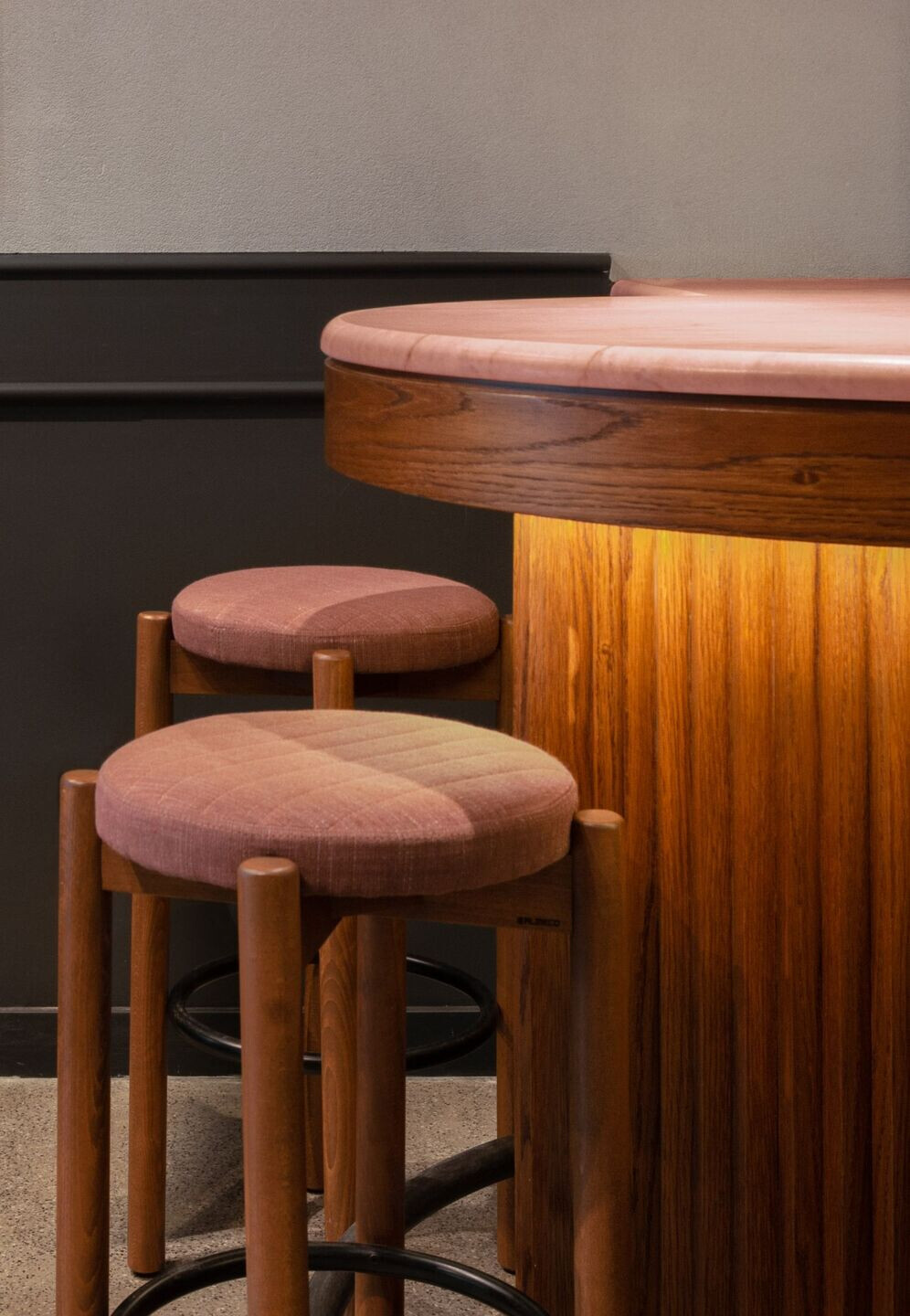 At the end of the space, which is double height, there is an elevated seating area, which is topped with a metal vaulted structure to visually reduce its height. On the ceiling of the front part, white glossy paint has been used so that the reflections create a feeling of spaciousness.
Material Used:
1. Flooring: Terazzo / Tiles, Kosmaoglou
2. Interior lighting: BRIGHT
3. Interior furniture: ALMECO