Full of glowing neon lights, a shiny black and white checkered floor, characteristic red sofas like from American movies - welcome to the restaurant straight from the 50s!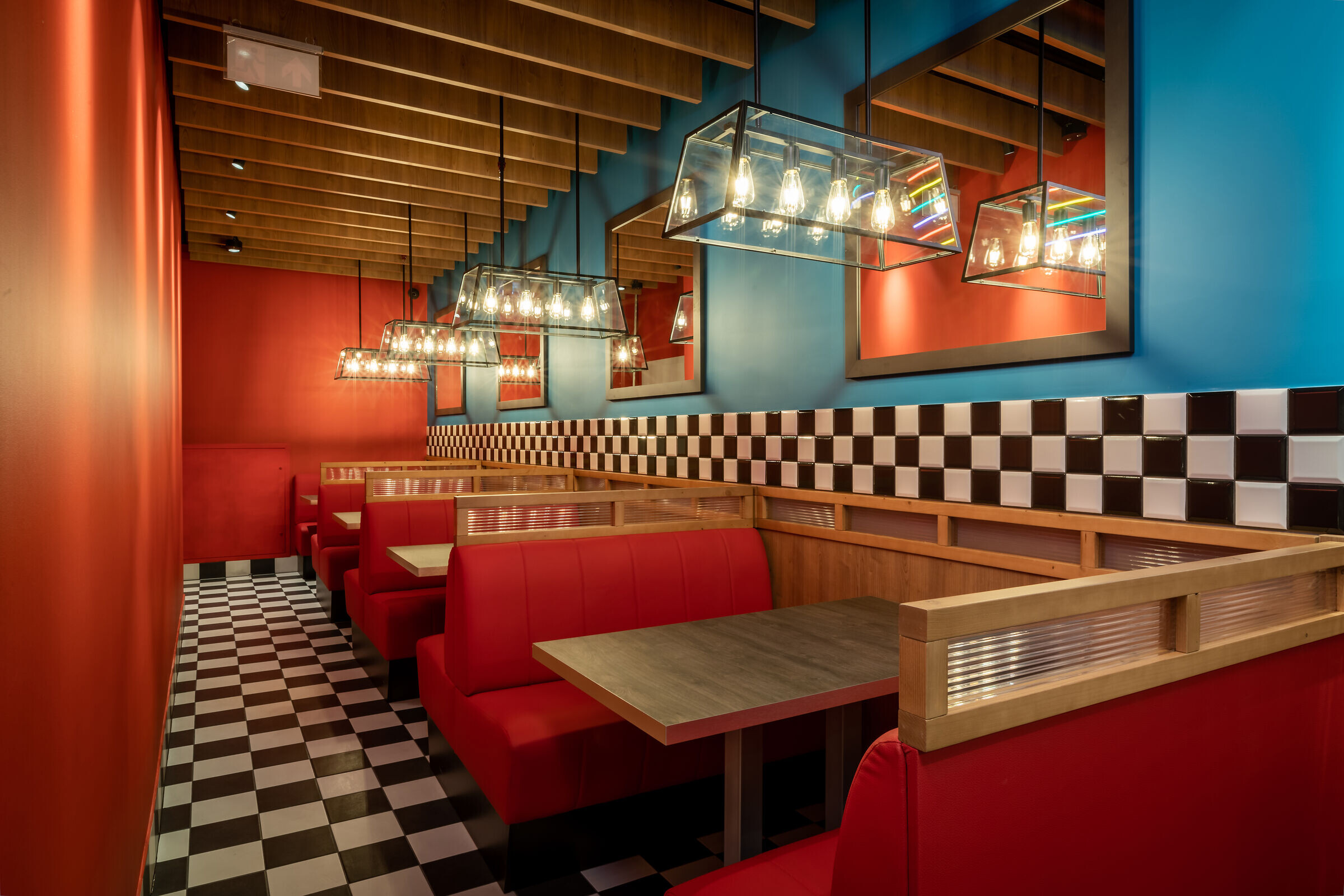 The Bobby Burger restaurant in Galeria Łódzka (Łódź) was opened in October 2020. It is a dynamically developing brand that has become the largest Polish burger chain.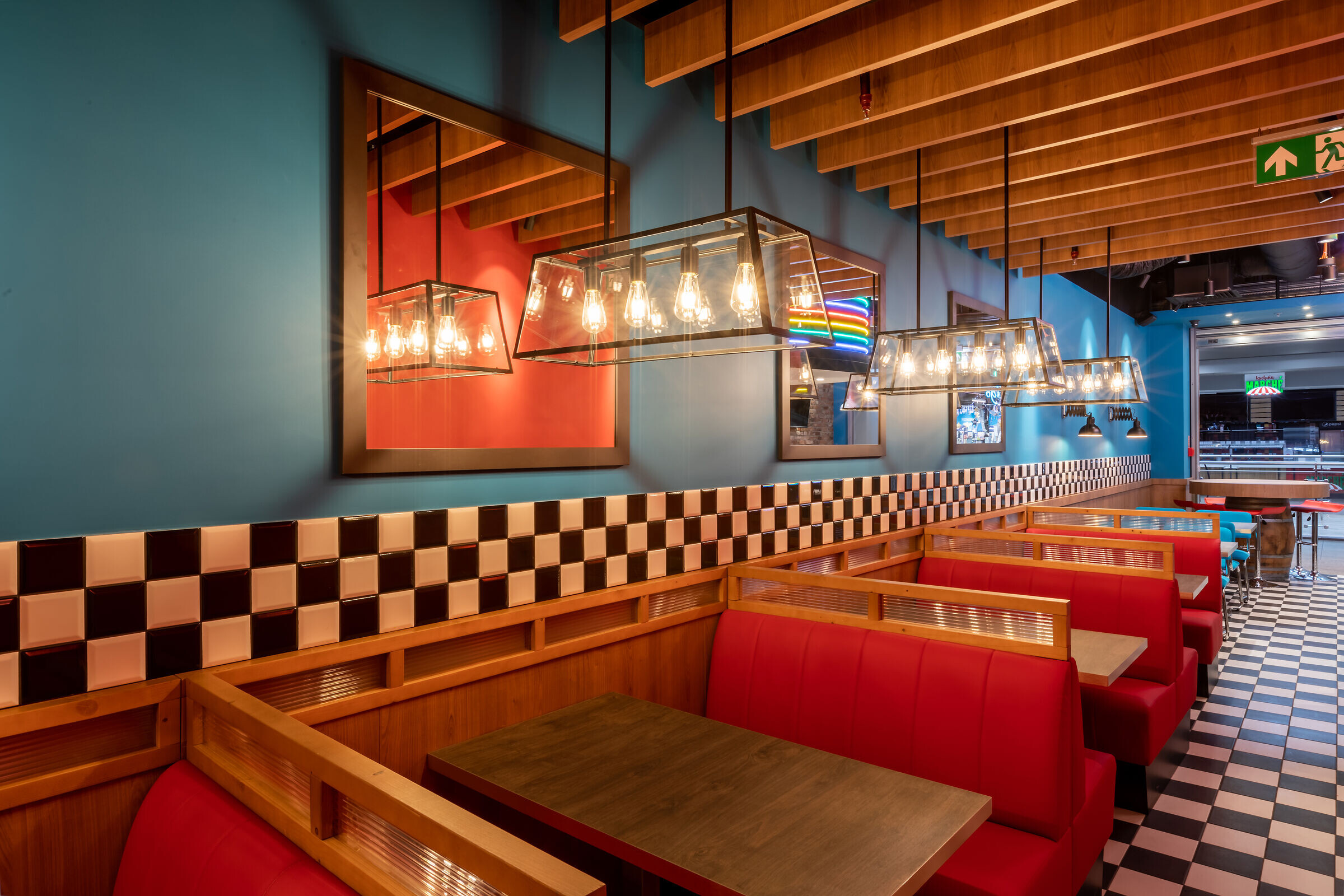 At the entrance, the restaurant welcomes us with colorful neon lights that fits perfectly with the Bobby Burger logo. All of this is on the display case above the steel counter. On the outside of the restaurant, there were also other characteristic elements of the restaurant, in the pin-up style - stooles on chrome legs or a table with an original, barrel leg. There are low-hanging lamps above the tables. The walls are also in the pin-up style, in a shade of pale turquoise.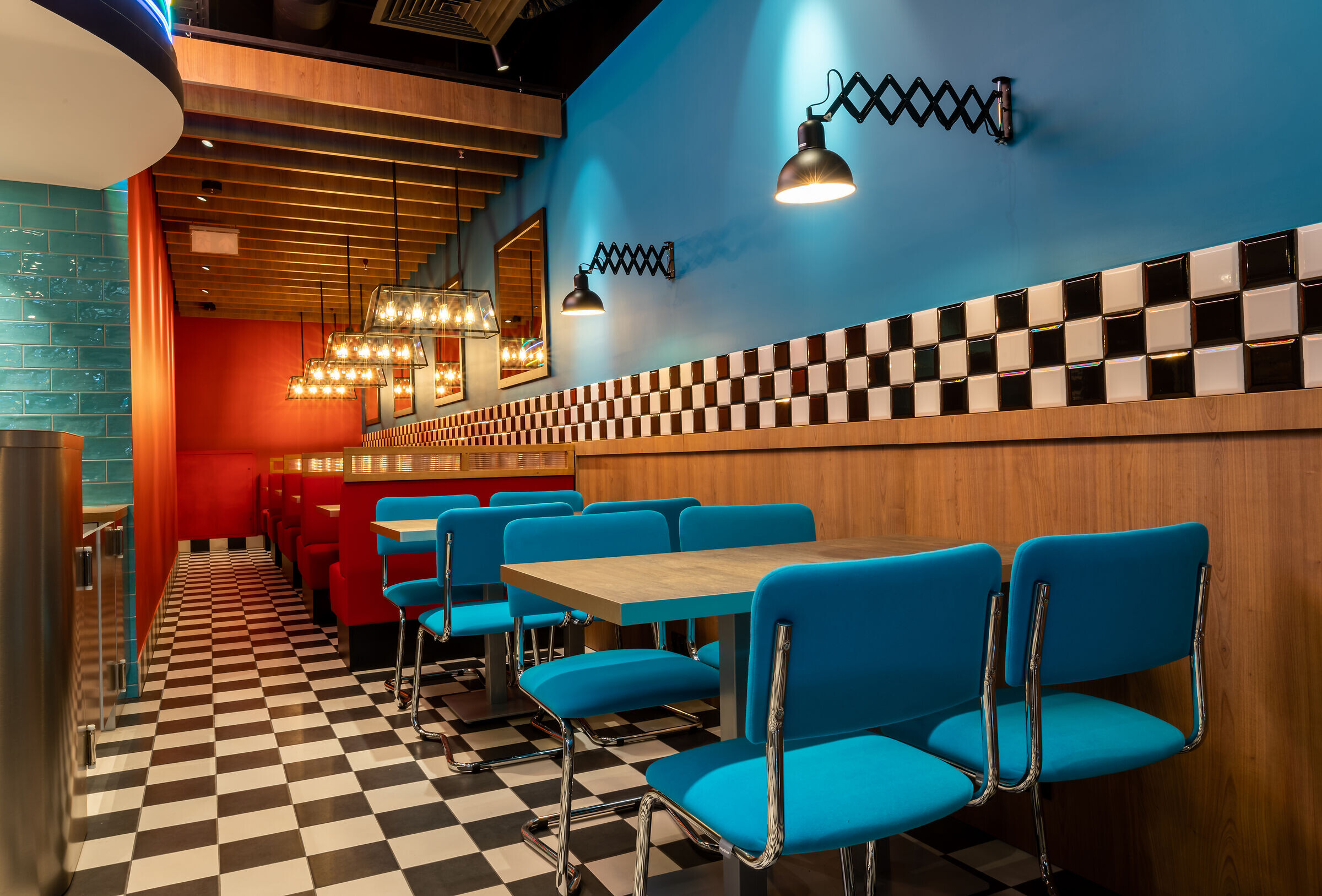 In the further part of the restaurant there are the already mentioned sofas with red upholstery. The wall also shimmers in bloody colors. The entire floor, as well as part of the walls, shines with a black and white checkered pattern, which complements the pin-up American character of the restaurant.