As the real estate market in Romania is growing, people are focusing more on the quality of the space they are renting. This is what makes interior design highly important. In this case, the brief was about making the space function in different scenarios and to keep it neutral so any future habitant would feel welcome to put his own touch.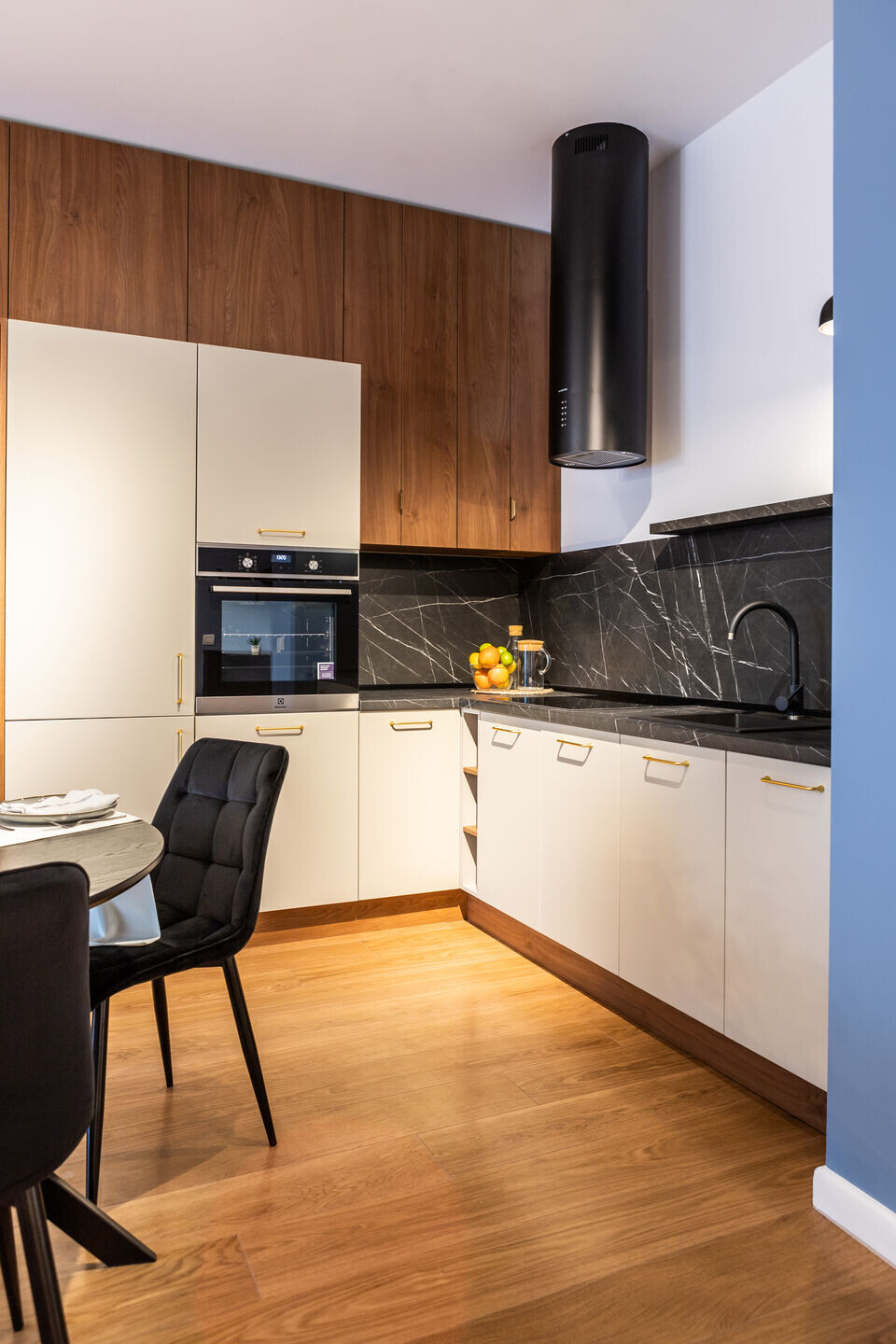 The main challenge in designing an apartment for rent is to design a home for different users with different needs. In this case, we have an open space that serves as a kitchen, dining room, living room and office and thanks to custom furniture, we could combine all these functions.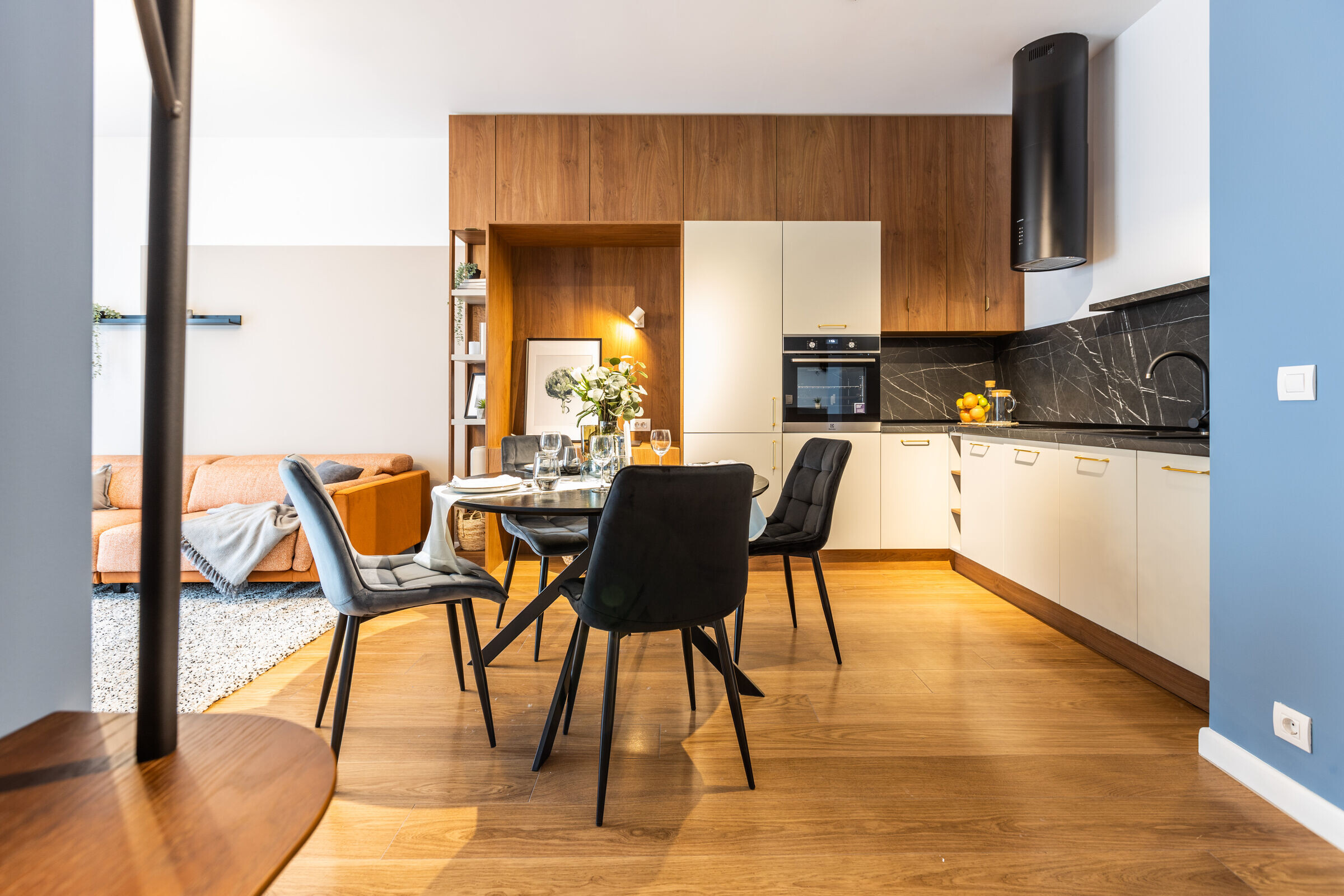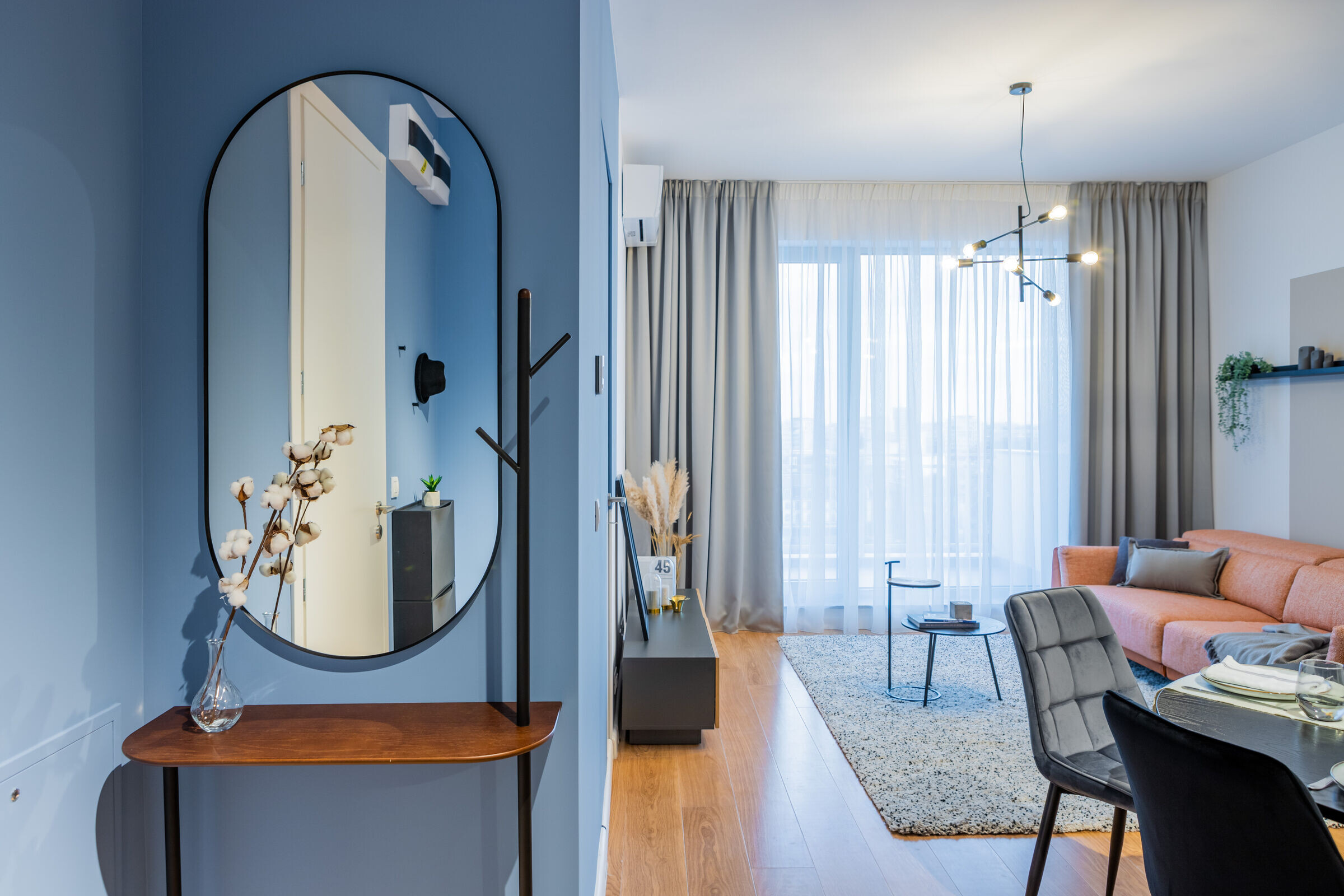 The entrance area is painted in a vibrant blue that goes up in the bedroom. Its purpose is to unify all the spatial functions that go on the opposite wall and make a transition between the entrance and the rest of the space without adding more furniture. On the other side, the "L"- shaped kitchen serves not only as a fully equipped kitchen but also as support for the other modules that come next: the office nook, the little bookcase and the storage area from above. We used melamine faced chipboards with Cognac Kendal Oak decor texture for the furniture to match the undertones of the existing flooring and mixed it with the greige furniture doors, gold handles, tinted glass and black marble texture.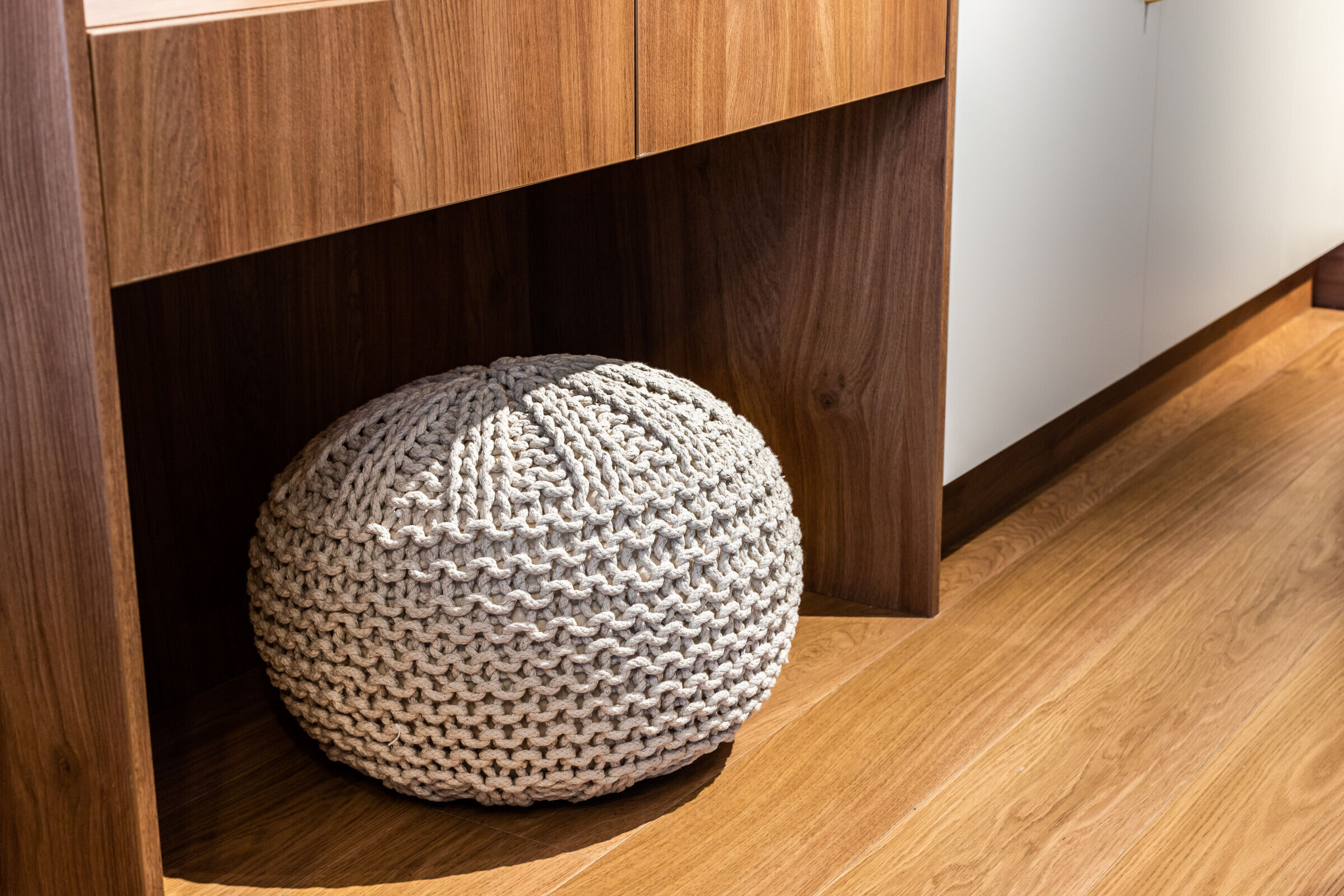 The two main colors: the blue paint and the orange sofa complement each other making the combination with the classic and elegant cognac color timeless and suitable for anyone who is looking for a home.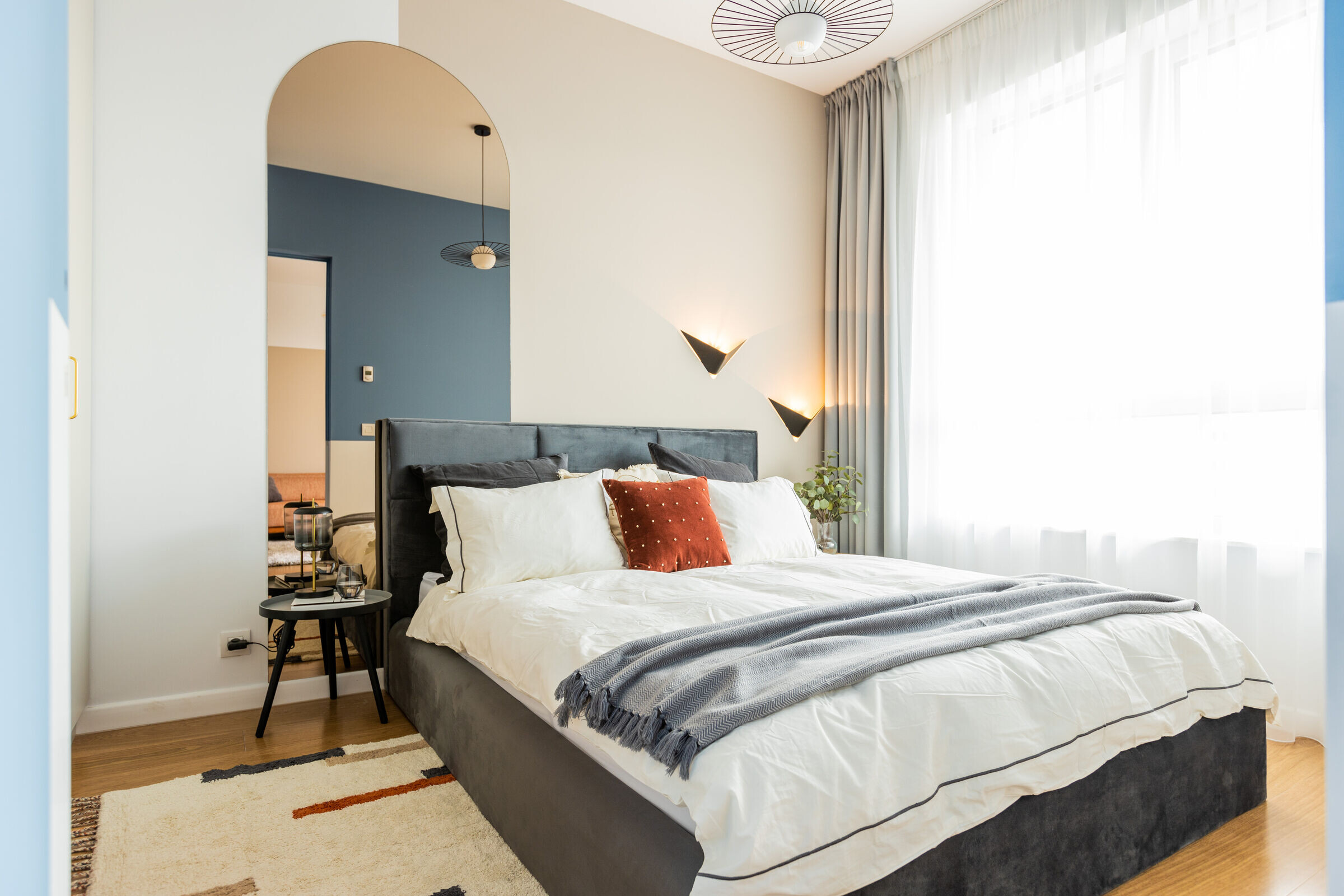 Team:
Architects: MISO Architects
Photographer: Fisheye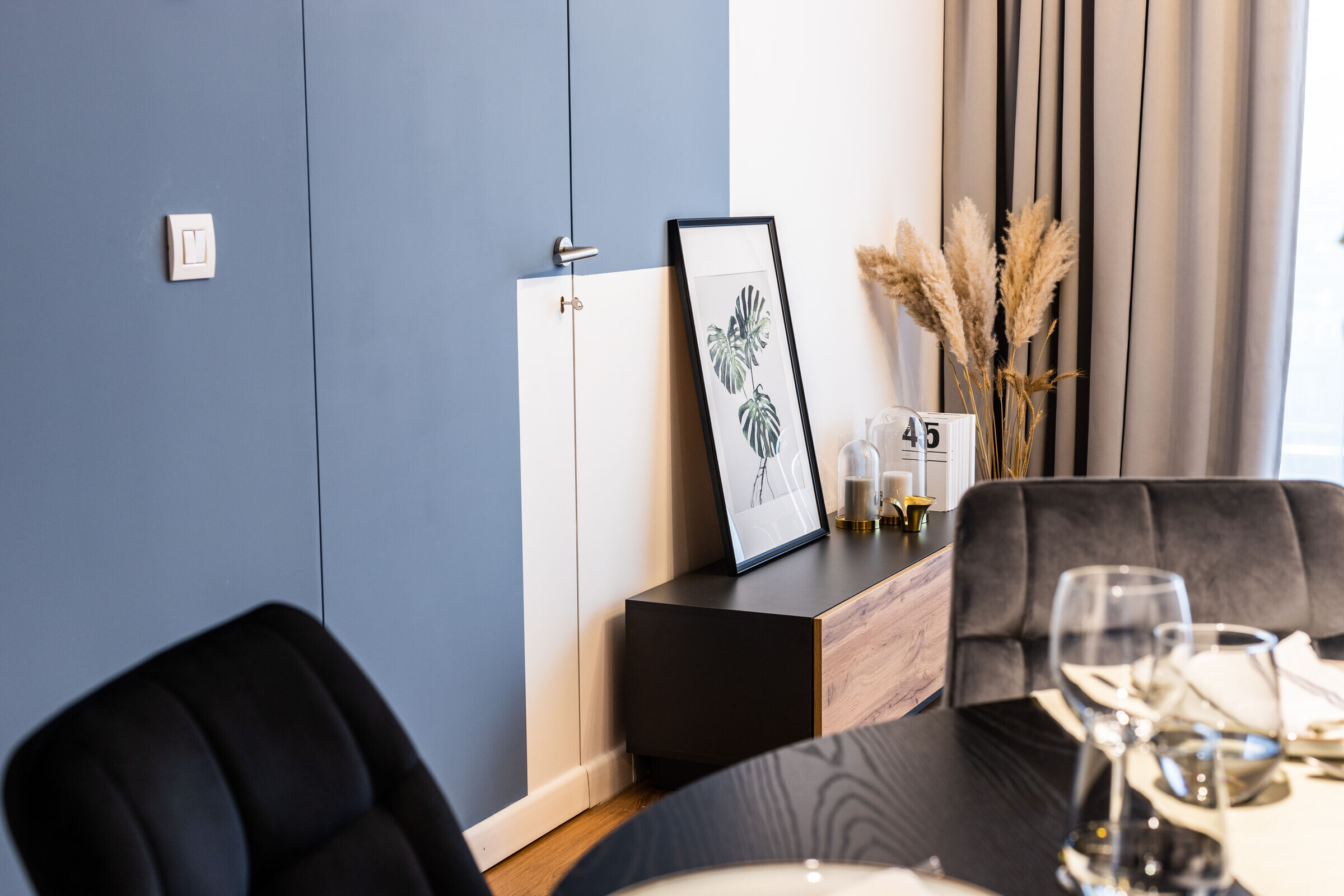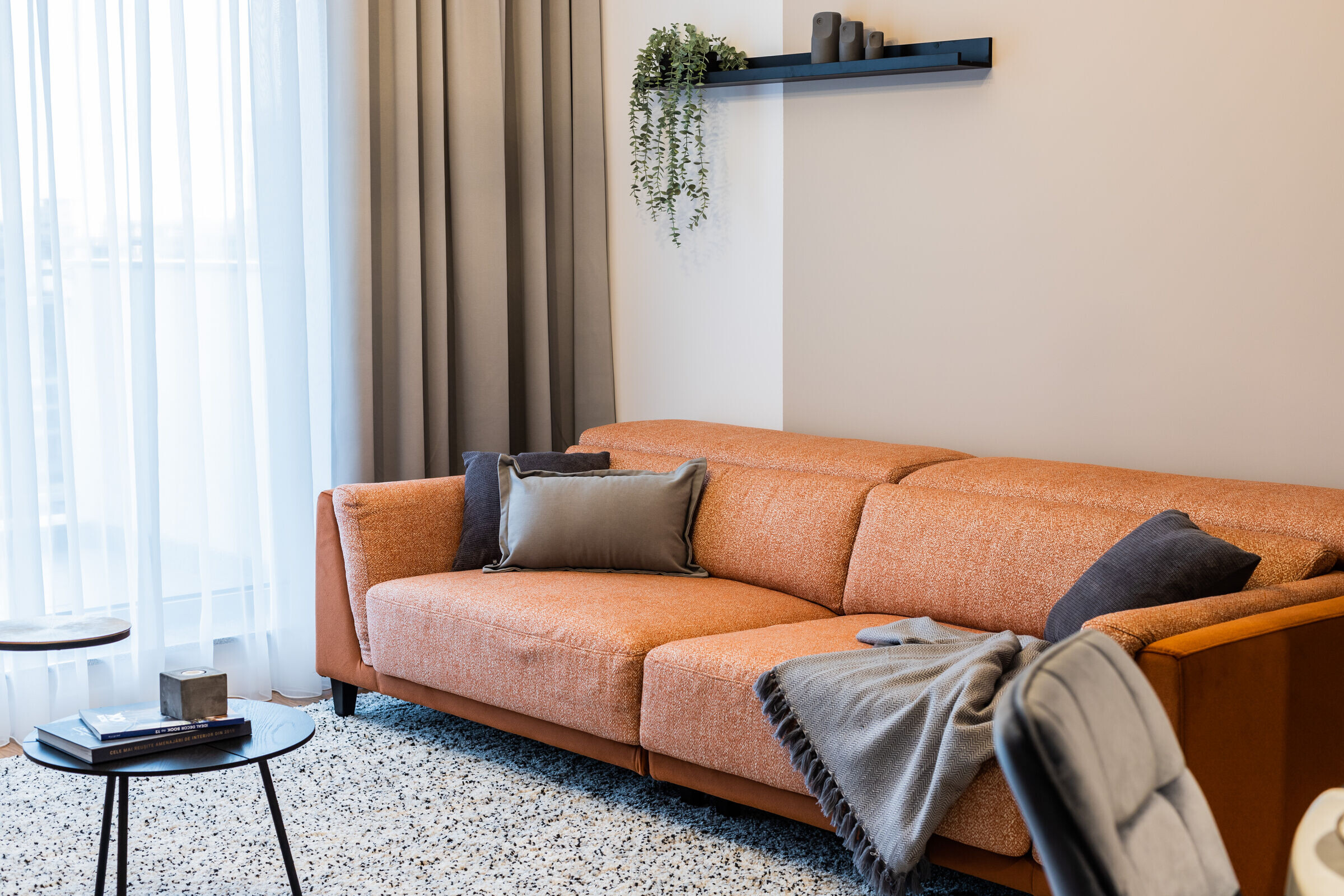 Materials Used:
Door: ECLISSE Syntesis® Line Battente, Eclisse
Kitchen appliances: Beretta, Klarstein
Paint: Antarctica, San Marco
Interior lighting: Amina, Kave Home; Spica, Kave Home; Ginebra, Kave Home
Interior furniture: Marcolina, Kave Home; Rodi, WOOOD; Sasha, WOOOD; Bruno, WOOOD; Custom made locally; Egger H3398 Oak Kendal Cognac; Egger U750 ST9; Egger F206 ST9; MDF S2005-Y20R
Textile: Bahiia, Kave Home